I am a sucker for sci-fi world and universe. As such, my attraction toward the Dune universe is natural. With the series currently under the spotlight, thanks to the new movie, it is natural for someone to try making a Dune game. And what better way to do it than make it a strategy game.
Developed by Shiro Games, Dune: Spice Wars mixes two genres generally not seen in 4X strategy games and somehow makes it work, with some minor annoyances.
Strategize to Dominate The Arrakis
The game takes place in Frank Herbert's Dune universe, with the entirety of the gameplay revolving around the desert planet of Arrakis, known for containing the essential resource Spice, which is the gateway to interstellar travel and helps in extending life and consciousness.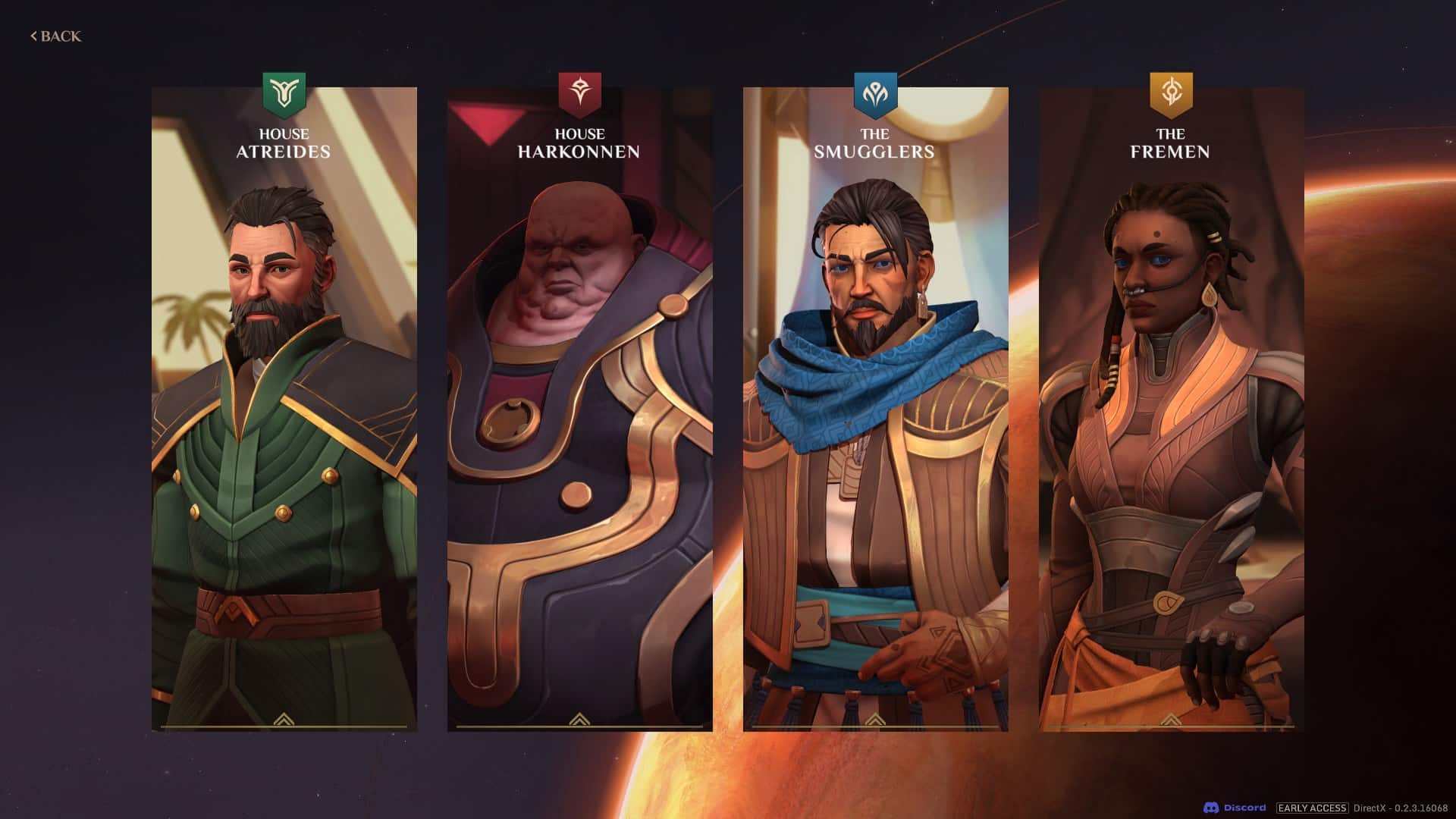 The premise follows four factions, namely House Atreides, House Harkonnen, the Smugglers, and the natives of Arrakis, the Fremen, as players take control of one of these four and aim to control the spice trade on the planet.
The game sets the backdrop through an introduction cutscene and lets players decide the fate of the house they are playing as, essentially carving the story they want for their desired faction. Every house leader in the game has voice acting, and units have standard male and female voices.
Be the Powerful House
Dune: Spice Wars has one objective: to become the dominant faction. How one achieves that goal is up to them, meeting certain conditions required to do it. To reach that goal, first, one needs to select a house. Spice Wars currently has four playable factions with pros and cons to them.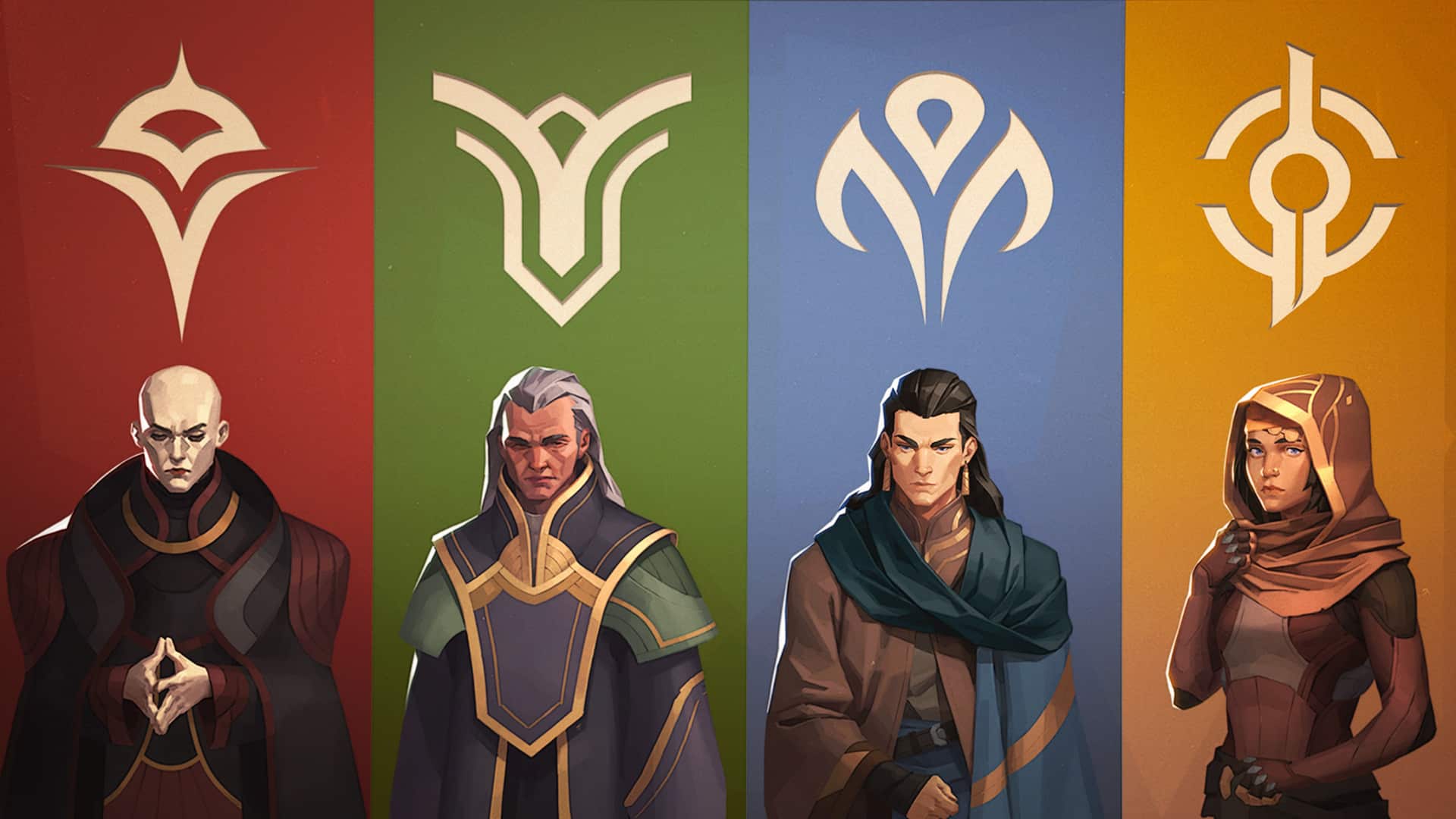 Each house includes four advisors, of which two are selectable and give players some necessary buffs in reaching the end goal. Once done, players can adjust the various conditions for their game, such as map size and more, and start the game.
So Much Sand
The first thing players do in the game is track down the land, put their foothold in the spice-rich region, and get the production running, as the Spice tax is of utmost importance.
Before that, region discovery is essential, done by Recon Drones. It opens up tiles on the map and removes the fog of war to reveal the towns and resources in that region. Once discovered, it is time to capture the area for resource production. A captured town can contain two structures, after which extra resources get used to unlocking a structure slot. Additionally, placing similar class buildings will give additional buffs to the production.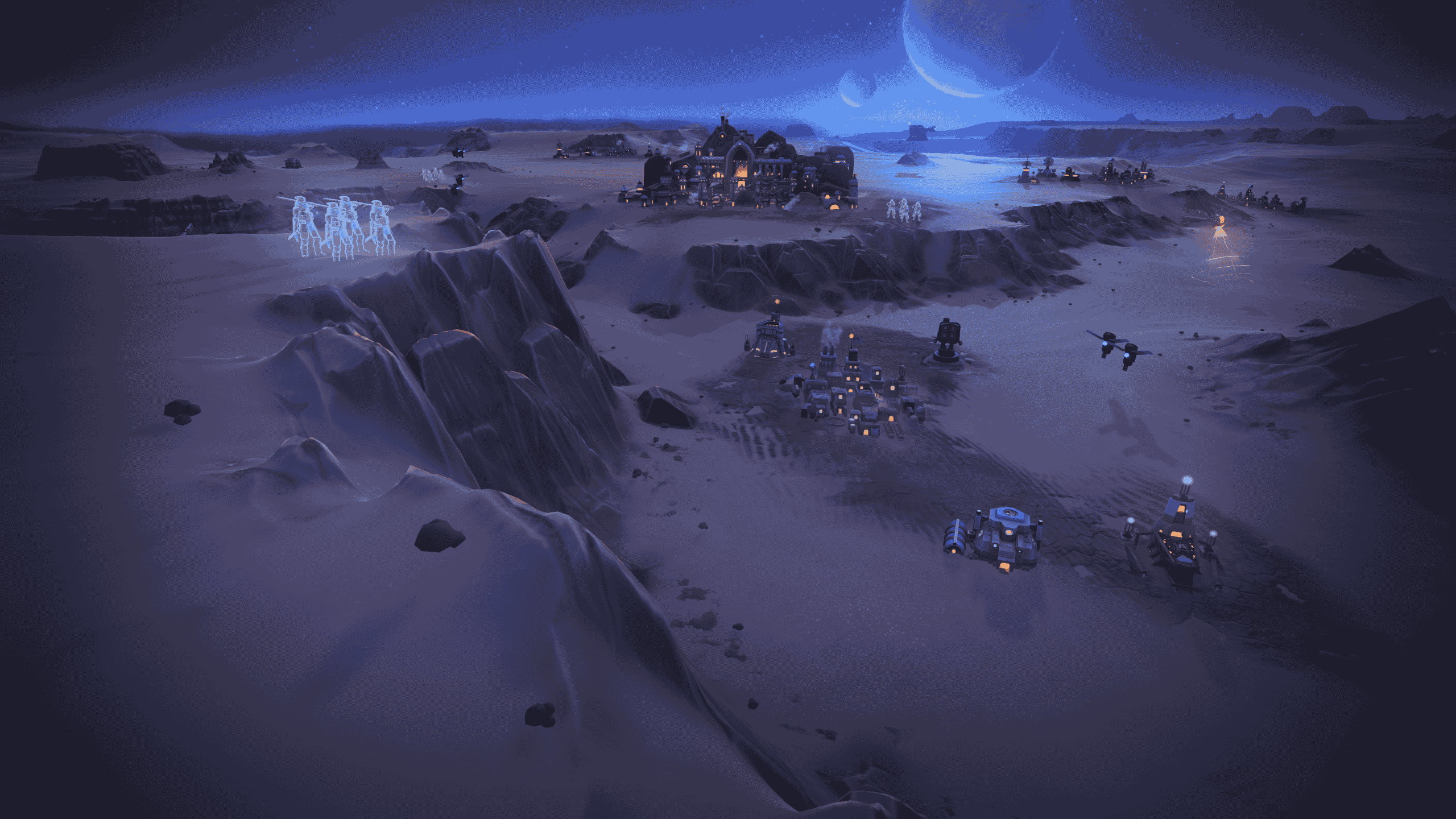 Taking over the towns is not easy, as each village has locals protecting them, and this is where the RTS aspect comes into play. The placement of units in proper positions will ensure a quicker and more efficient takeover. Each faction comes with five divisions, which require resources to create and follows the usual archetype of class. There are militia grunts, heavy grunts, ranged units, recon units, and specialized units. Their performance also depends on unit modifiers for each unit, which are different across the houses.
Fighting is a double-edged sword, however, as too much commotion in a region will trigger Sandworm, which can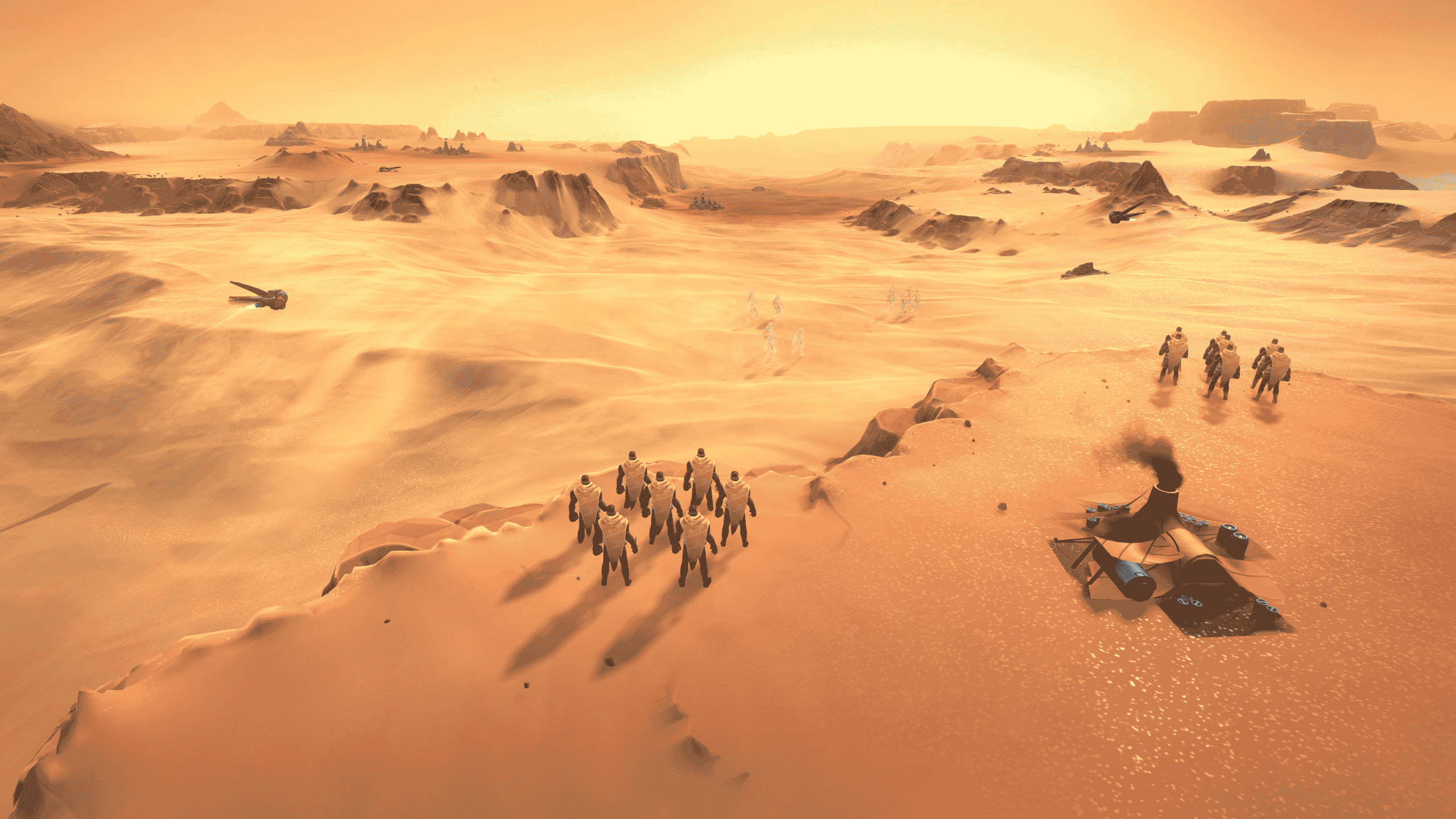 wipe out entire units immediately.
The outer shell of the game contains some well-thought-out RTS gameplay, but the main meat is its 4X aspects, making this game a nail-biting experience for baby 4X players like myself.
Through Deceit and Politics
While zone capturing features the real-time strategy section of the game, the other underlying section which is fun is the 4X aspects. In Dune: Spice Wars, politics is a core resource which can give players an edge over their rival houses.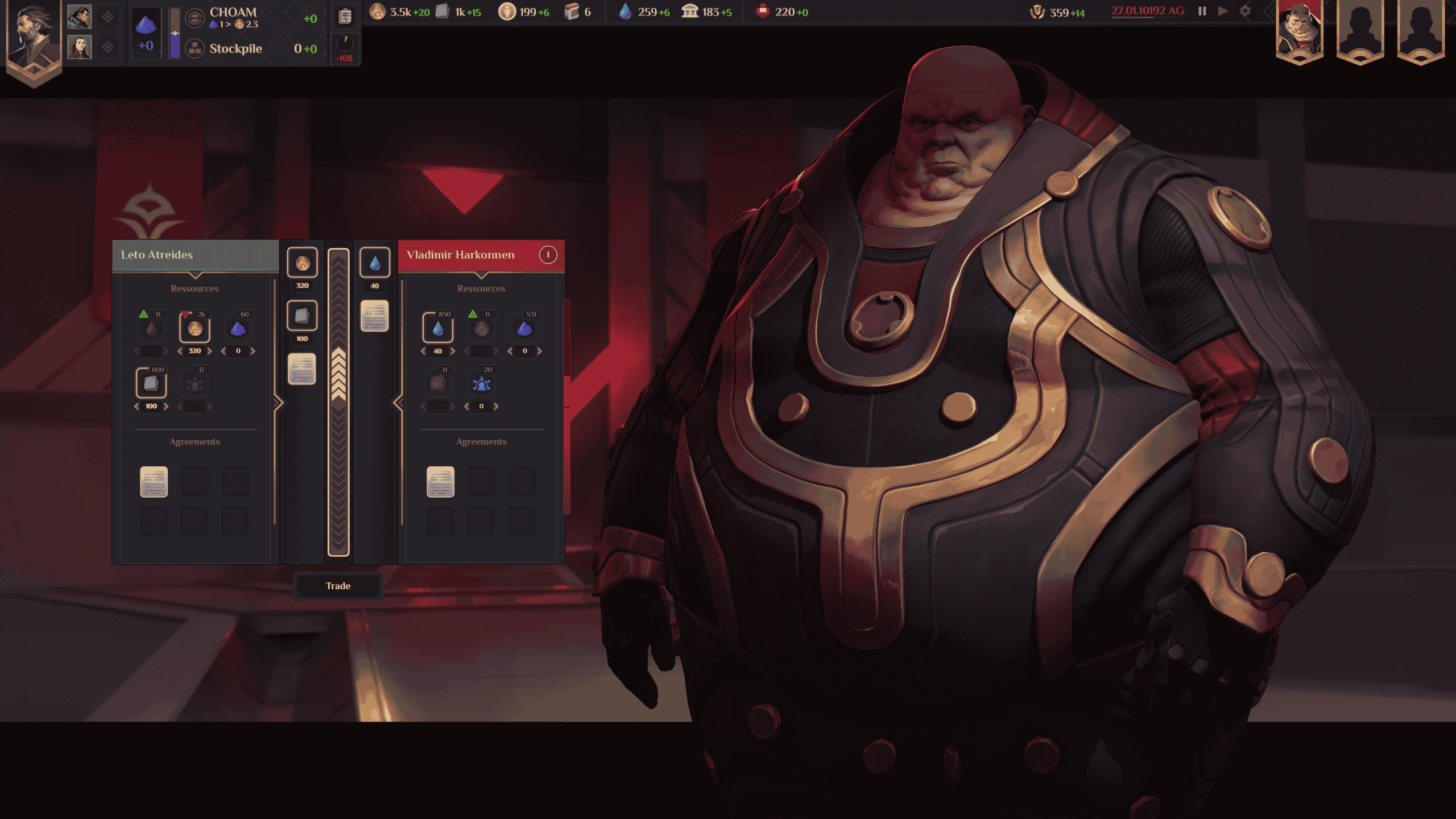 At each point in the game, a few decrees get suggested and voted by the houses. These can sometimes be positive, like less building costs, or something negative, like trade restrictions, higher material costs, and more. Thus, it is up to the players to get a favourable result by swaying the positive ones towards themselves and the negative ones towards the other factions.
The voting gets done by using influence, which is determined through zones in control and their relation with clans. It is a pretty neat system and shows the political aspect of the series. However, it can sometimes be a bit unbalanced.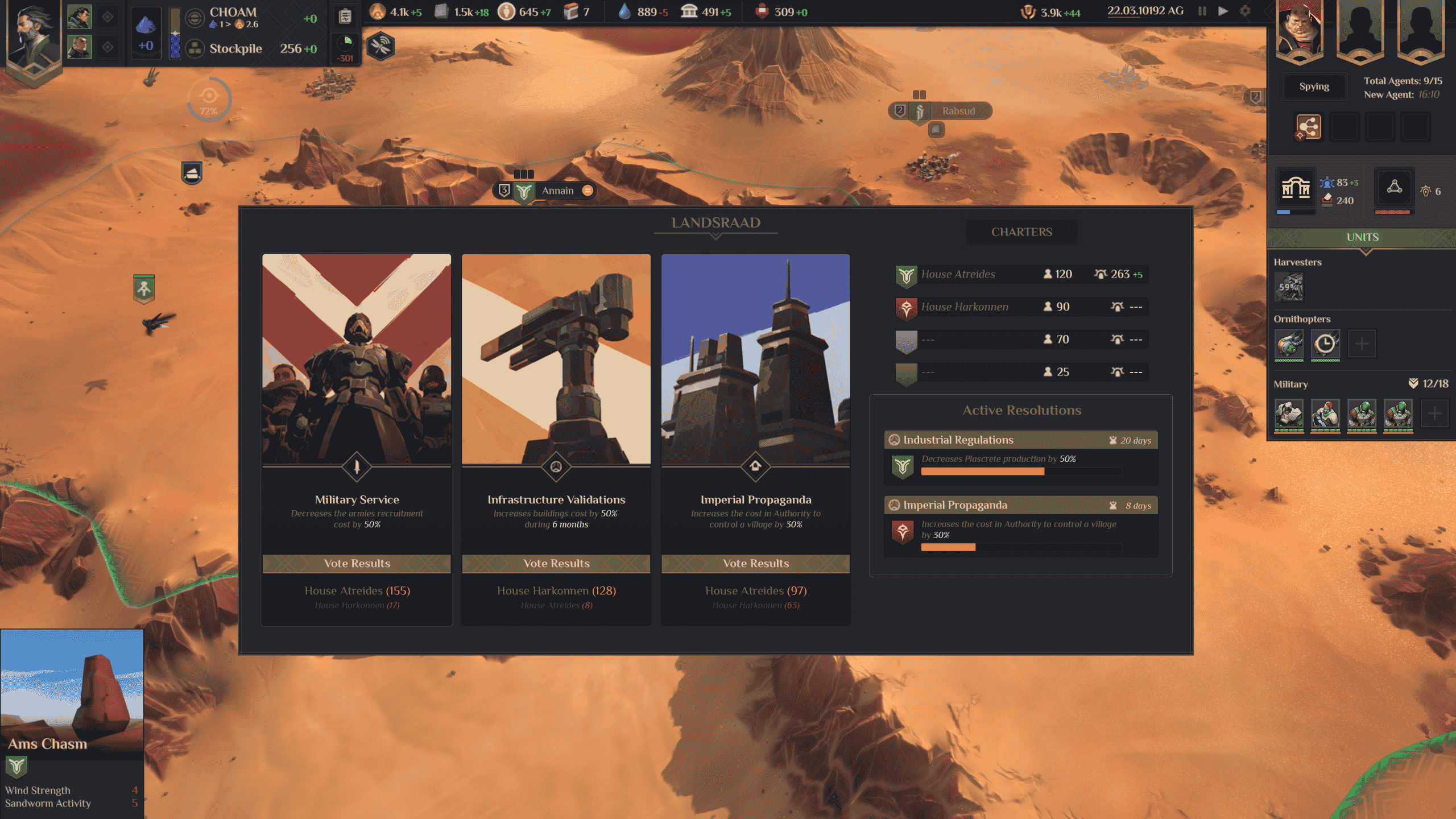 Apart from the above, players can trade materials and decrees with other clans, send over spies to gather intel and resources, and unlock more feats via the upgrade tree. The 4X aspects of the game are fun and nail-biting during the mid and late games when things get harder to manage.
Not All is Flawless in Dune: Spice Wars
Not everything is fine and prim in the game. Fortunately, it is currently in early access and will keep improving based on player feedback.
Firstly, the lore inconsistency with the houses is sometimes jarring. Fremens, for example, are natives of Arrakis who have learnt to utilize the harsh environment of the planet as per the lore, so putting the unit damage and depletion on them while they are out venturing does not make sense.
Secondly, the choice of choosing Smugglers as a playable faction is awkward. Smugglers could've been a great asset to the houses instead of being a playable faction. Granted, they bring a different flavour to the game, but others could've taken the spot instead.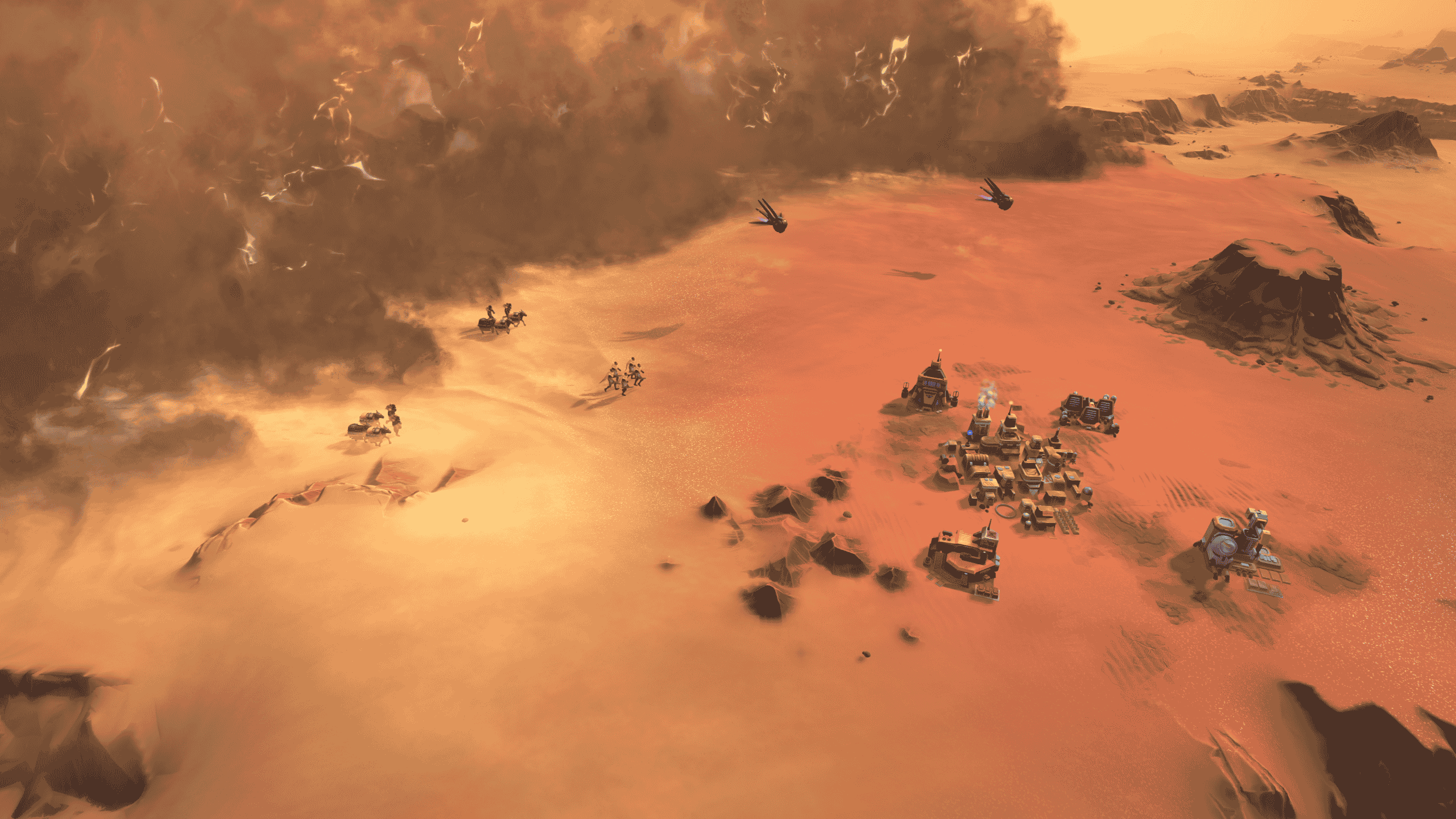 Third, the game can sometimes be pretty unbalanced, where doing something favourable would trigger some extremely unfair instances. Additionally, the frequency of Sandworms is annoying. I understand they want to make them a force to worry about, but it makes attacking villages not fun.
Finally, this game desperately needs a proper tutorial system. There is one, but it is barebones and useless. Maybe a tutorial campaign to get the players up and running can be put in later because the current system is a lot of trial and error.
Closing Thoughts
Dune: Spice Wars was fun until it wasn't. Mixing up two strategy games genre together is a great decision Shiro Games have taken, and it has left me a bit spoilt. With fun real-time strategy gameplay and fun 4X aspects, the game makes it fun to play, except when it isn't.
There are some balance inconsistencies, which are much more glaringly troublesome when the game reaches the mid-late game phase, and I'm pretty sure the devs will iron them out through its early access. For now, buy the game if you are someone who enjoys strategy games. For others, maybe hold off for a while.
As of writing this article, the developers officially launched the multiplayer mode, which is something I have yet to check. However, it confirms that Shiro Games and Funcom are committed to making this a quintessential Dune experience.
Big Thanks to Funcom for Providing Us with a Review Copy for this Article.
Dune: Spice wars have been a pleasant experience for someone who occasionally plays strategy games. Consisting great mix of RTS and 4X components, this game makes you feel like living in the popular sci-fi universe. Until it gets annoying.