Capcom finally announced the first free title update 1 for Monster Hunter Rise: Sunbreak for the PC and Nintendo Switch. Series Producer Ryozo Tsujimoto and Director Yoshitake Suzuki announced the update during the August Digital Event.
The free update brings several new contents to the expansion, like new monsters, new endgame content, and more.
The update reintroduces a new monster to the title. Called Lucent Nargacuga, it makes its return after Monster Hunter 3 Ultimate. Lucent Nargacuga can become nearly invisible by refracting moonlight off its bright white fur.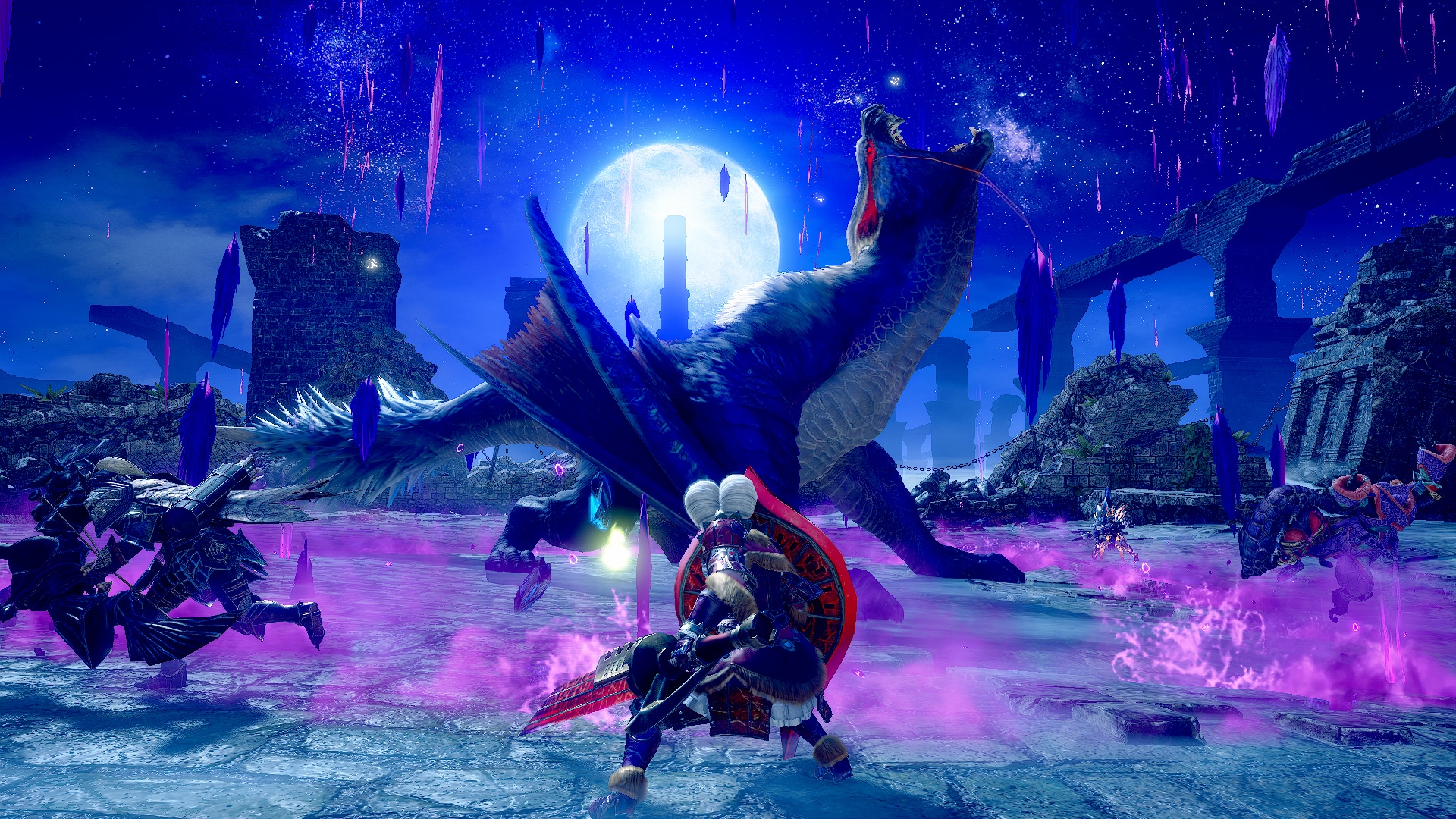 The monster resides in the Forlorn area and is a menace to hunt because of its swift attacks.
Besides the new monster, Seething Bazelgeuse is another one to look out for. This monster can fly around the map, packs incredibly volatile explosive scales, and is notorious for arriving at tense situations.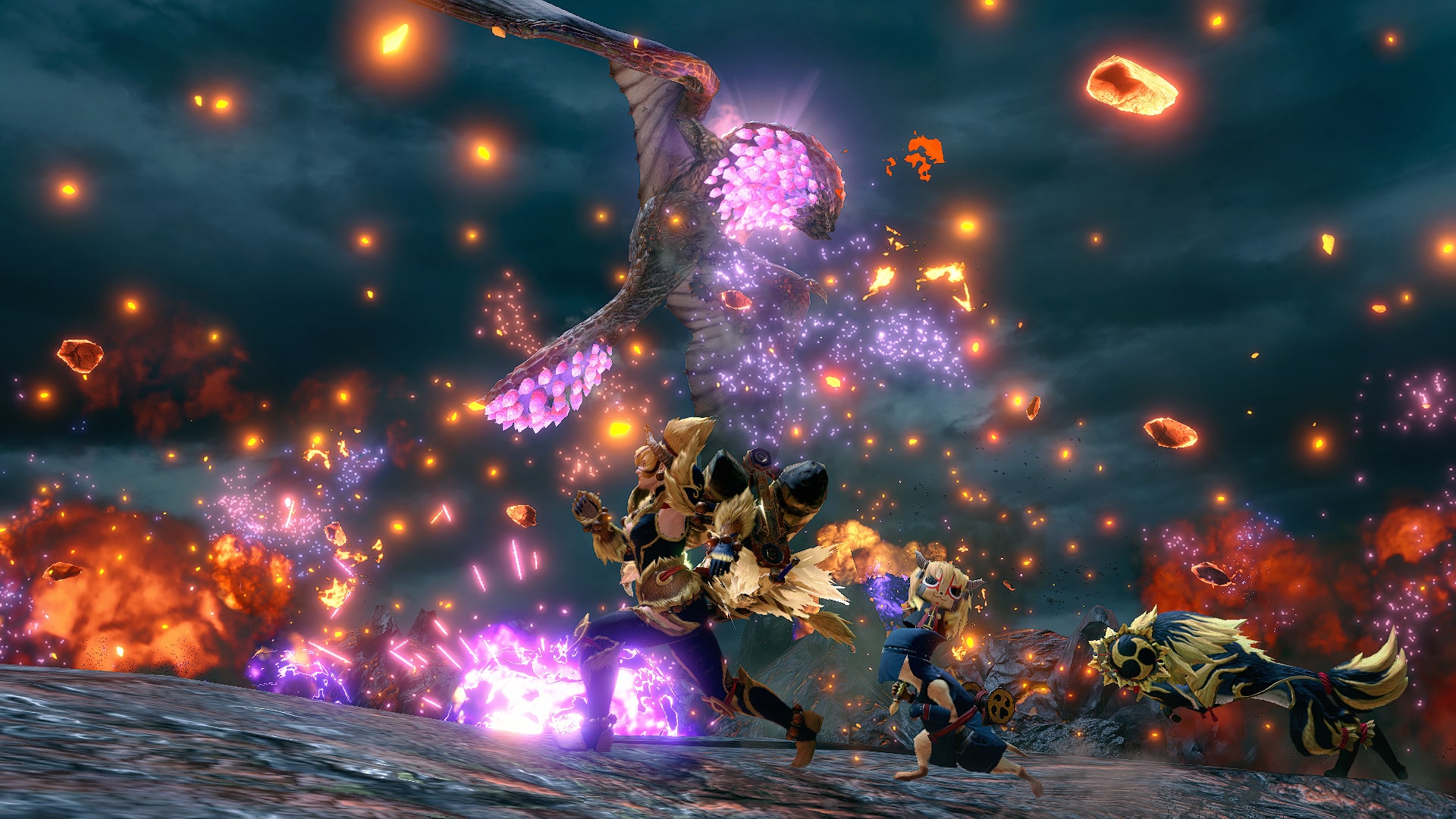 Apart from the above, the update also adds Gold Rathian and Silver Rathalos, two rare subspecies that are more ferocious than their original counterparts.
The new update also expands upon the Anomaly Research Quest system, unlocking the new Five-Stars rating for Anomaly Quests. The rating includes new afflicted monsters like Lunagaron and Magma Almudron, unlocked by progressing through the new quests. Besides this, the update adds a new quest system called Anomaly Investigation. The new system adds randomized quest conditions, and the higher the difficulty rating, the better the rewards. The quests offer new materials, enabling hunters to customize equipment in Qurious Crafting.
In addition to all of this, the game will start rolling out new Event Quests from August 18, 2022, alongside "Dual Threats" hunts. Players can try out new DLC options for layered armours, hairstyles, stickers, BGM, and NPC costumes, to make their hunter stand out.
Monster Hunter Rise: Sunbreak, the expansion for Monster Hunter: Rise, is available to purchase and play alongside the free Title Update 1 for PC and Nintendo Switch. Check out the trailer down below.