It's finally here: the next generation of video games. Microsoft's Xbox Series X and Sony's PlayStation 5 have been unveiled as last year's most coveted gifts. Marvel's Spider-Man: Miles Morales, developed by Insomniac, was released on the PlayStation 5. In June, Sony's PlayStation 5 presentation confirmed that Miles Morales will be making his solo appearance in the next web.-slinging adventure by the developer Insomniac.
Since Spider-Man, which was the courtesy of the same studio is one of my beloved PS4 games, I was thrilled to witness its comeback. In this sprint, Miles' personality will be further explored following a yearlong tutelage by our very own Friendly-Neighbourhood Spiderman.
Miles' Journey of Tacking His Weakness and Becoming Spider-Man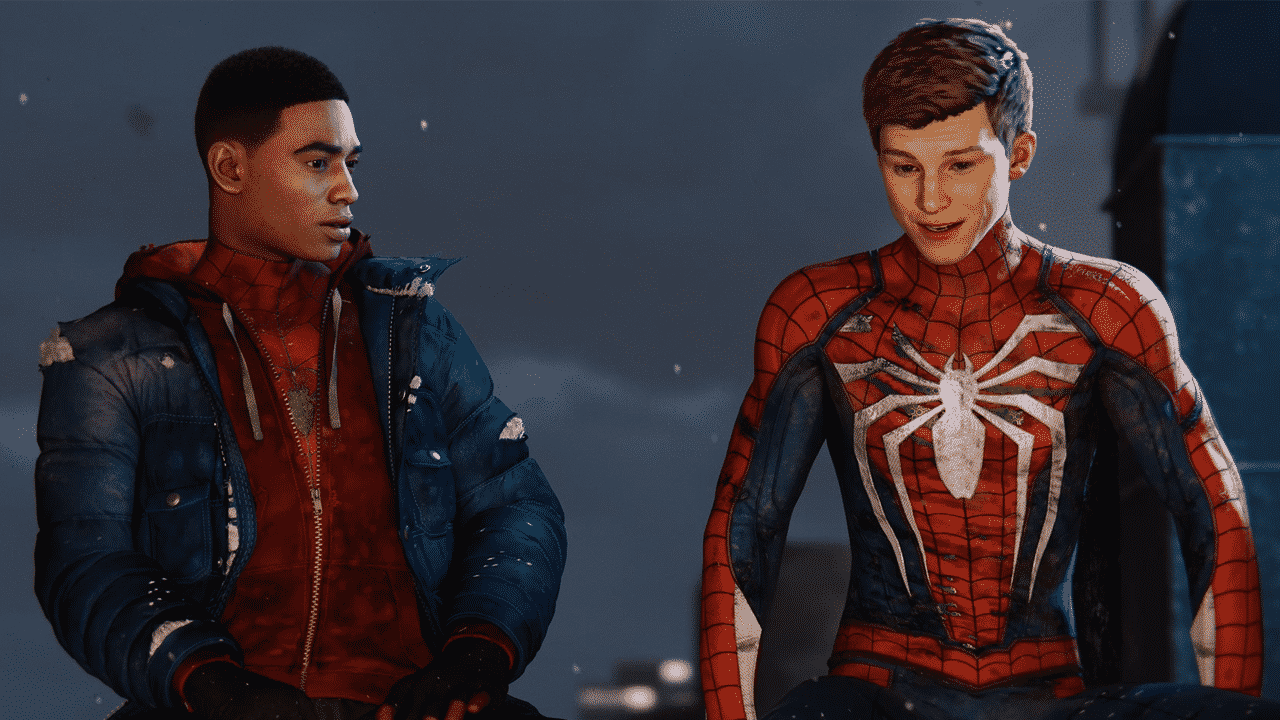 Miles Morales is the protagonist of Marvel's Spider-Man: Miles Morales, a narrative concerning his maturation as a Spider-Man. In the aftermath of defeating the Rhino, Peter announces his plans to travel to Symkaria with Mary jane as a business trip. Miles is now the lone Spider-Man of New York City, and he's not happy about it. Miles would have to learn on his own how to protect his home city from outside threats. However, he has the support of his closest buddy Ganke Lee, who will be providing Miles with updates on mission details. Miles is tasked with defending Harlem from the growing conflict among Roxxon as well as the Underground.
Have You Read: God of War Review: A Decent Hack-and-Slash Adventure
One of the Underground's main goals is to halt Roxxon's release of the revolutionary source of energy Nuform. As a whole, Marvel's new Spider-Man game is excellent. My expectations for this tale were lower than those of Marvel's Spider-Man, but I'm surprised at how much I'm enjoying it. Miles is completely developed as a protagonist, as well as the rest of his ensemble actors. When it came to Miles' storyline, Insomniac Games executed a fantastic job. It's amazing to watch Miles grow into his Spider-Man persona, and it works well with this particular incarnation of the role.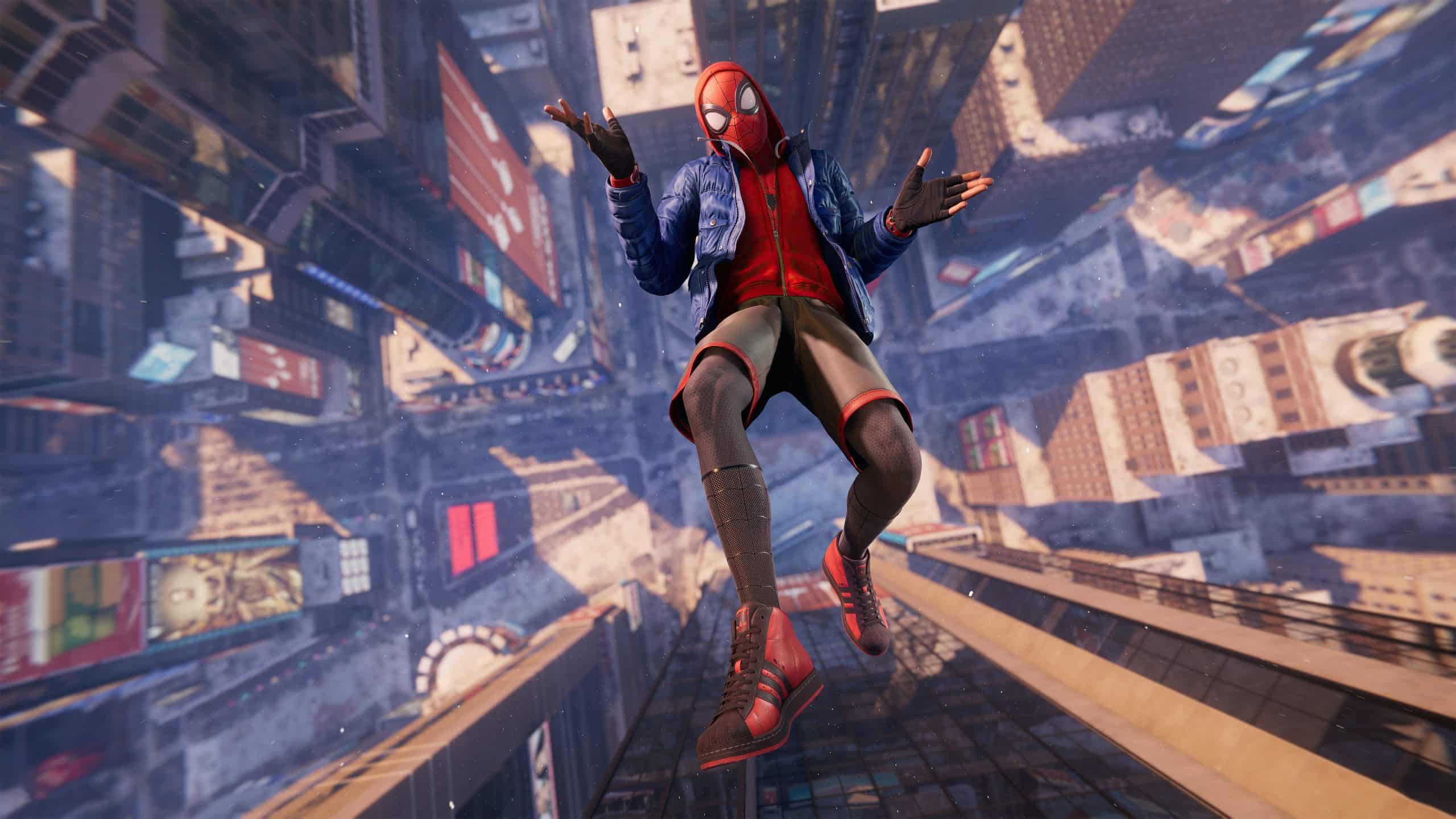 Ganke Lee serves as his closest buddy, plus we actually get to glimpse his connection with his mother, Rio Morales, as well as his tutor, Peter Parker, in this chapter. I'm pleased they didn't spend too much time on Peter in the narrative. The absence of Peter underscores Insomniac's desire to tell a tale centered on Miles Morales. By the time it was all said and done, I was overjoyed with the outcome. Miles' tale is cleverly woven into the conflict among Roxxon as well as the Underground. And what happened at the finish? The game's finale shocked me to the core.
The Gameplay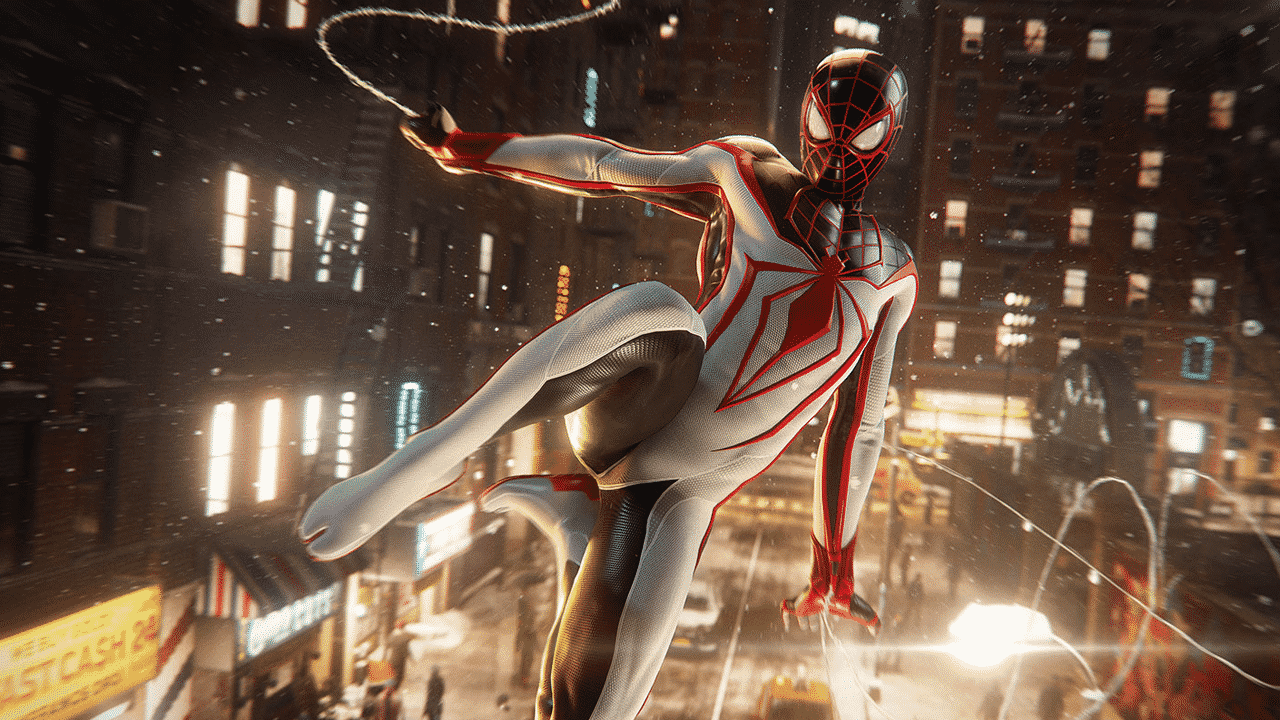 Marvel's Spider-Man seems more familiar in terms of mechanics, however, given the Miles Morales spin. His unique movements are used as he swings about the metropolis and takes down foes. Miles Morales is just as much joy to play with as Peter was. Compared to Peter, the swinging movements of Miles are far more dynamic. Miles is just a few years into his stint as Spider-Man, so I'd guess that's the reason. The focus of the gameplay remains on fighting and evading enemy assaults.
Miles may use his venom capabilities or his electrical talents if he chooses. Venom abilities allow you to strike, leap, and take down opponents. Marvel's Spider-Man has a unique ultimate that can only be performed by using the venom gauge. The aforementioned Ultimate is now part of a 15-hit combination, making it seem much more satisfying to get it this way. Using the Ultimate is the same as previously, resulting in an immediate KO to every adversary that you may use it on.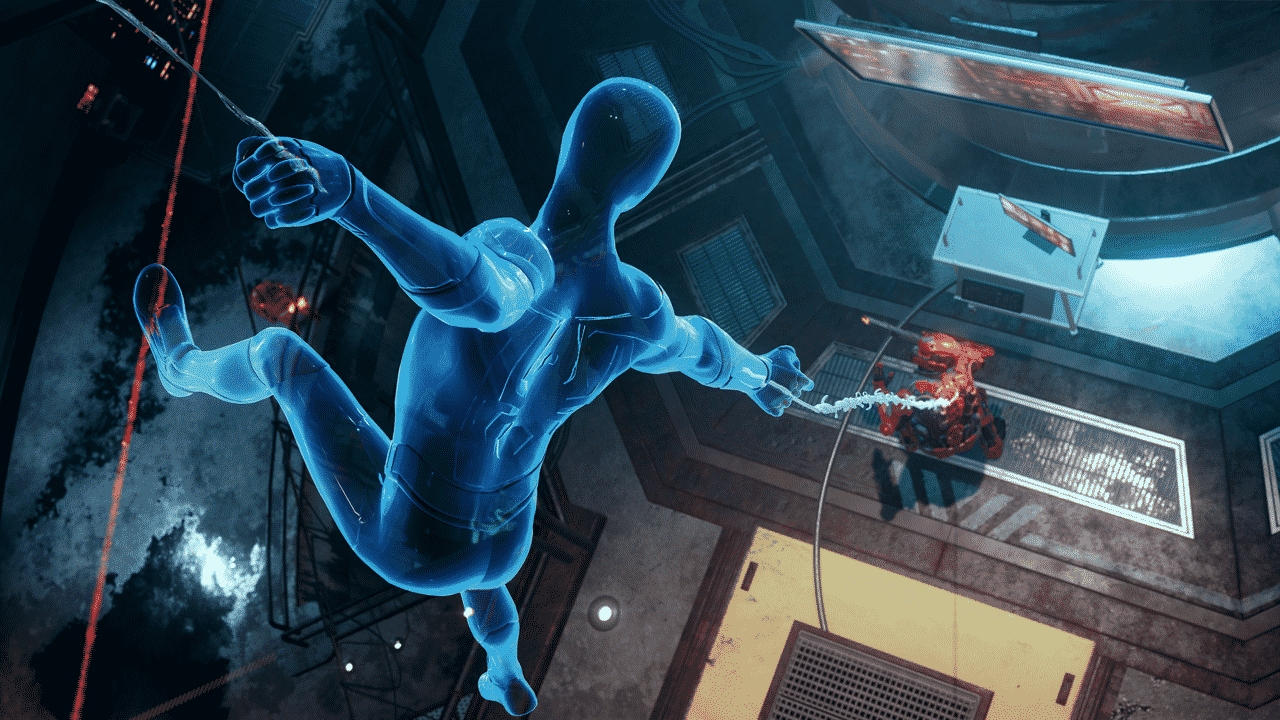 Much like the focus gauge in Marvel's Spider-Man, the poison bar may still be utilized to recover Miles. Miles can also blend in with his surroundings because of his camouflage. You may evade opponent discovery by instantly becoming invisible, which greatly improves the stealth experience. Marvel's Spider-Man has an issue with its stealth since there is no real way to get away if you're detected. Getting out of this one is as simple as putting up a good fight. Camouflage may be used to conceal and softly reboot the confrontation in this title.
If players opt to release the camouflage prematurely, you must endure the cool-down time before you may disguise once more. The cloaking feature was added by Insomniac Games in order to improve the stealthy aspects of the title without completely destroying the gameplay. The neighborhood's missions and treasures are still available. The overall plot of Miles is furthered via completing narrative tasks. Ganke's app, which he created, is now required to complete the side quests. In the application, you may pick a side quest, and it will begin to play. For the most part, Miles' Spider-Man adventures revolve around his serving as a helpful neighbor to the citizens of New York City and assisting them with their various problems.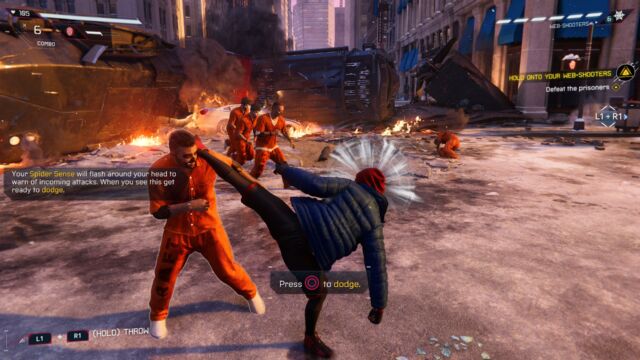 These are easy tasks for a brief surge of fun, like locating a misplaced kitten or unblocking a clogged channel. Random incidents are also available in the app. Using the app, you may directly highlight an offense on the map if you choose. You don't have to wait for them to be automatically activated; each randomized crime type has a prize for completing the extra goals. If you're looking for a brief diversion from the more lengthy storyline missions, the side missions will be a perfect fit for you.
The Final Verdict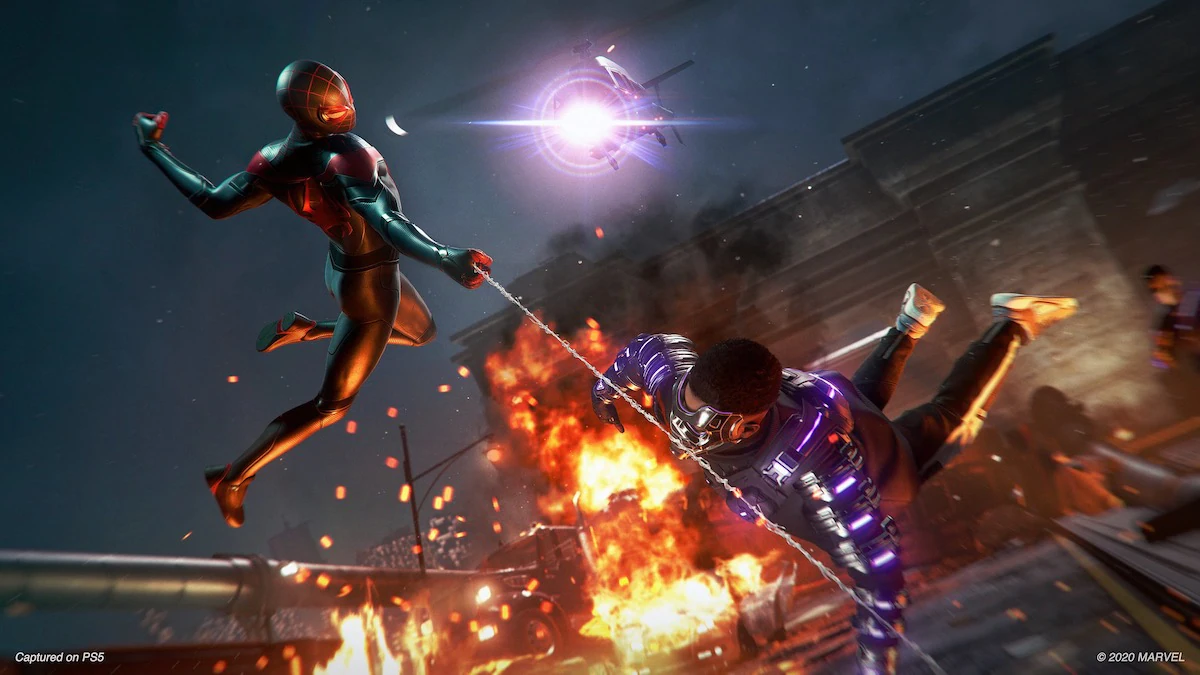 Experiencing Marvel's Spider-Man: Miles Morales was one of the best experiences of my life. It's a beautiful finale to Miles' journey of becoming Spider-Man. Miles Morales, as played by Nadji Jeter, is a standout in this reimagining. He really cares for Miles, and his acting certainly reflects it. This game's soundtrack is well suited to Miles' personality. While web-swinging, it's always pleasant to have some rap songs streaming in the background. Insomniac Games gets gangsta rap perfect for this title, which comes as a wonderful treat, given I'm a lover of the genre.
Marvel's Spider-Man's gameplay still delivers on the enjoyable combat I've grown to like. This game truly shines on consoles thanks to the performance mode. I'm certain the PS4 iteration of this title is just as good, if not better than the PS5 edition. Marvel's Spider-Man: Miles Morales is well worthy of the $49.99 listing cost, even if the core plot takes 6–8 hours to complete.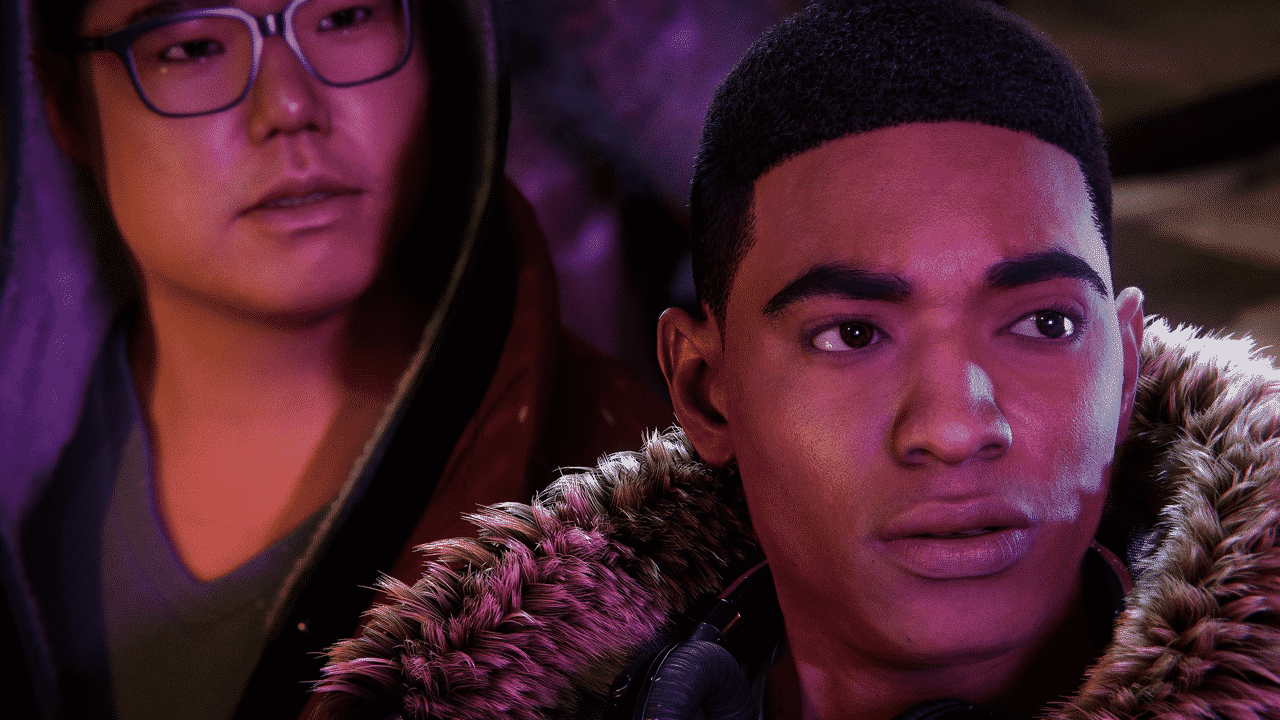 Marvel's Spider-Man: Miles Morales Earns a Score of
After a lot of thinking, we've come up with a revised ranking scheme for the titles we revisit: Do we keep awake till 11 PM or 1 AM during a workweek to invest two hours with it, realizing well that we have to get up at 8 AM the following day to get back into the rat race? So on that measure, Marvel's Spider-Man: Miles Morales gets a score of 10.
"I'm Not Gonna Let People Die Just To Save My Skin"
User Ratings (

1

Votes)

9.4