Back in June, Coffee Stain Publishing dropped the reveal trailer of Goat Simulator 3 during Summer Games Fest and PC Gaming Show. The sequel to the classic indie game Goat Simulator, the developers didn't share too much, not even the release date.
Finally, after a few months, we now know when players can get a hand on the game. Announced via the PlayStation blog, Goat Simulator 3 is coming out on November 17 for PlayStation 5 and PC. Apart from the date announcement, the game also started pre-orders on PS5.
Players can pre-order the standard edition or the Digital Downgrade edition. The Digital Downgrade edition comes with a selection of remastered skins from Goat Simulator, 3D Printing files, and a Soundtrack.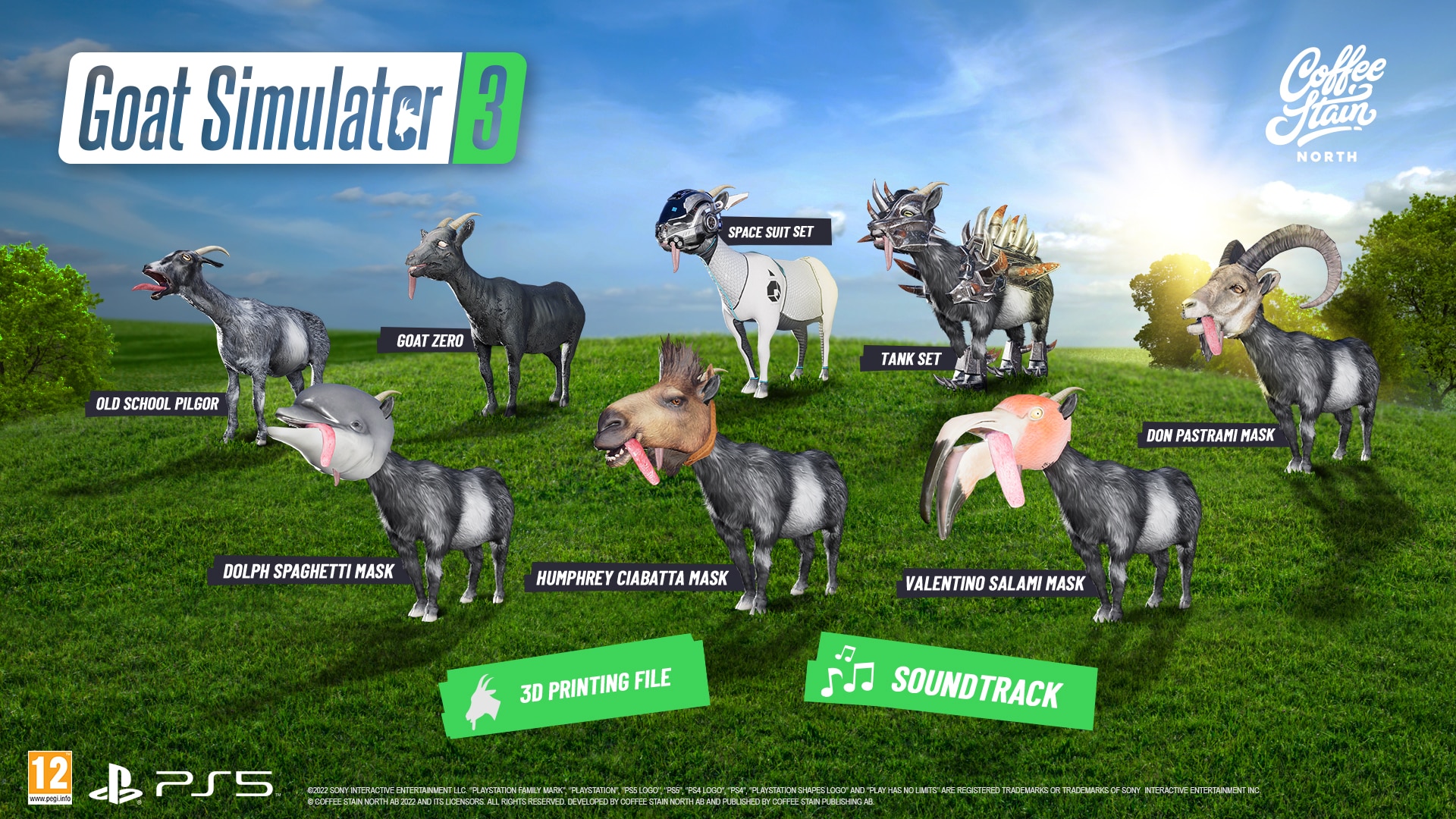 Furthermore, EU and ANZ regions can pre-order a collectors edition. Called Goat in a Box Edition, players can get a little Pilgor plushie, alongside a steel book, the game, and a few other goodies.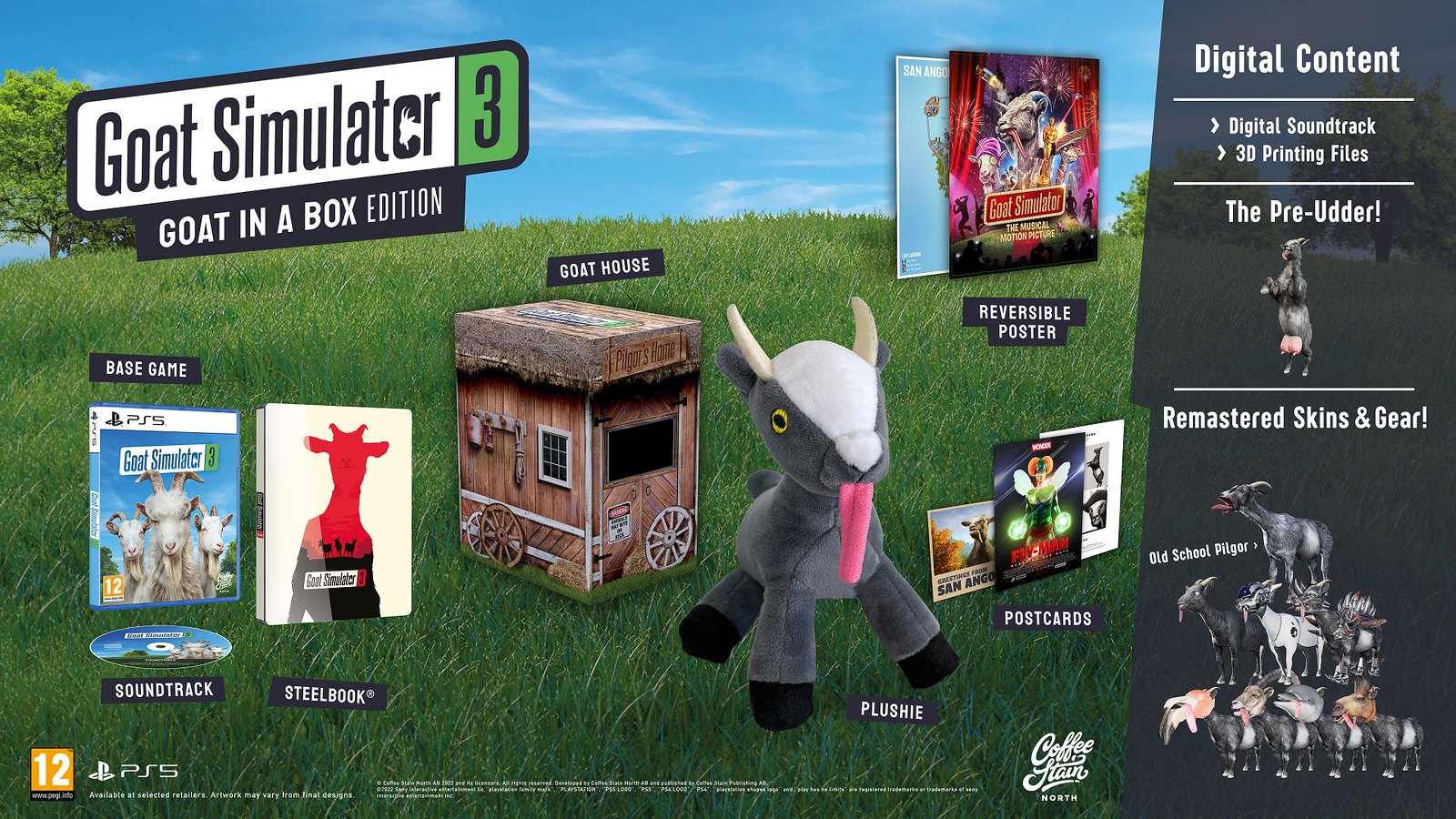 The developers also shared two new screens from the upcoming game, which look gorgeous.
So all the Goat Simulator enthusiasts out there have something to look forward to in the upcoming months. Goat Simulator 3 is also available to pre-order exclusively on Epic Games Stores.