As a kid, the card magic trick of selecting a random card from the deck always fascinated me. It also perplexed me how the magician successfully pinpointed my card from the deck every time. Card Shark finally answered my age-old query in the most fun way possible.
The adventure game, developed by Nerial and published by indie publishing powerhouse Devlolver, presents a tale of deceit through a beautiful art style and a good storyline. While most of the game is flawless in its intended goals, there are a few minor roadblocks.
Card Shark and Its 18th Century France
Card Shark's story put players in 18th century France when lords and dukes were a thing, and playing cards was a social sport. Players will take control of a mute, nameless protagonist who, thanks to circumstances, lands himself in a tight spot.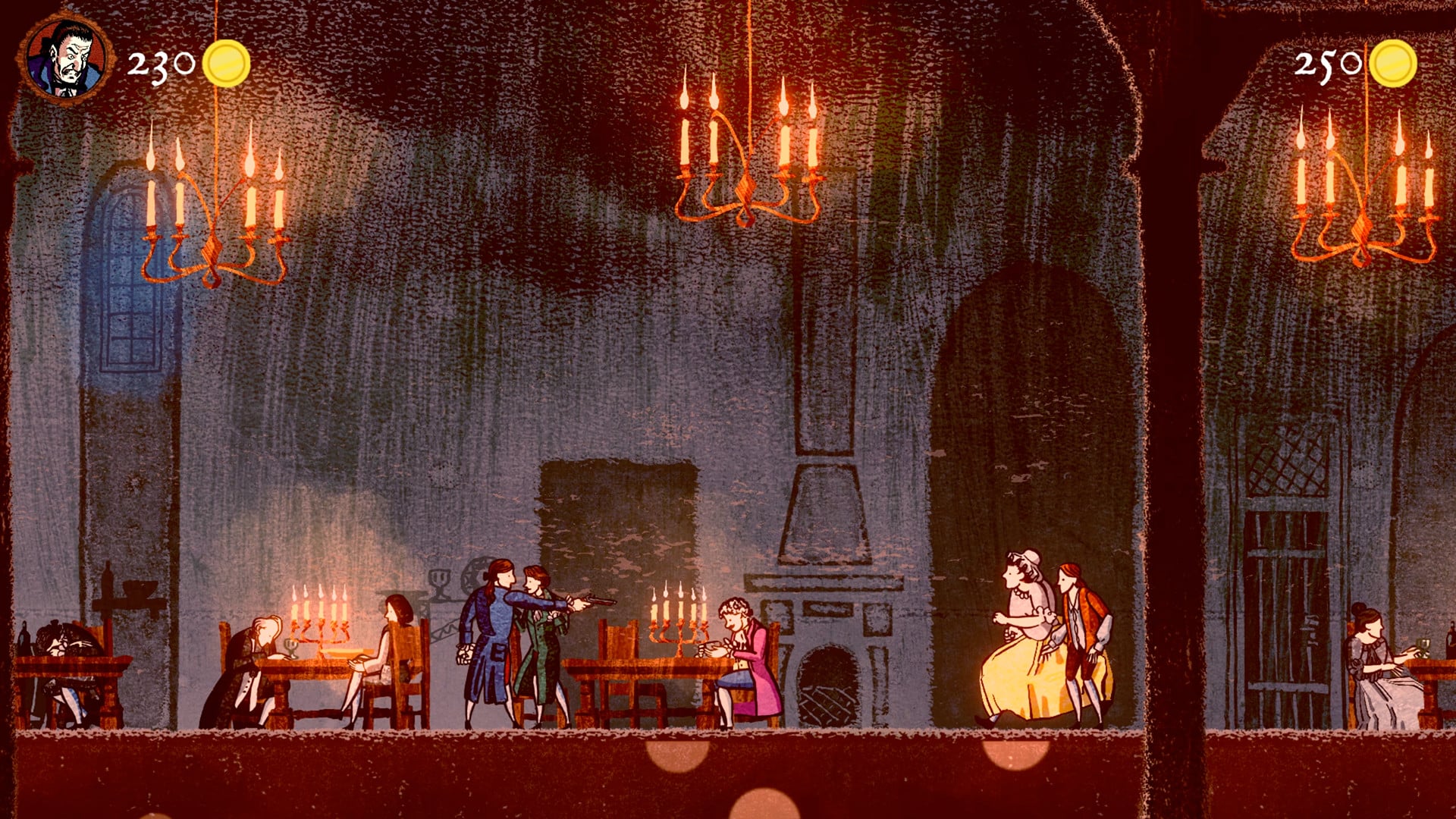 Fortunately, the mute meets up with Comte and his gang of shrewd cons, setting the wheels of the hustle in motion. The first 30 minutes of Card Shark set up the backdrop, and even though the point-to-point happenings feel fast, it works in the favour.
Of course, given the game relies on its story to carry the experience, likeable and well-written characters are a must. Fortunately, it is. Card Shark features some of the most expressive characters, and they don't even need speaking dialogue to do their job. Nearly no voice acting exists in this game, and text boxes help deliver the exchanges and story.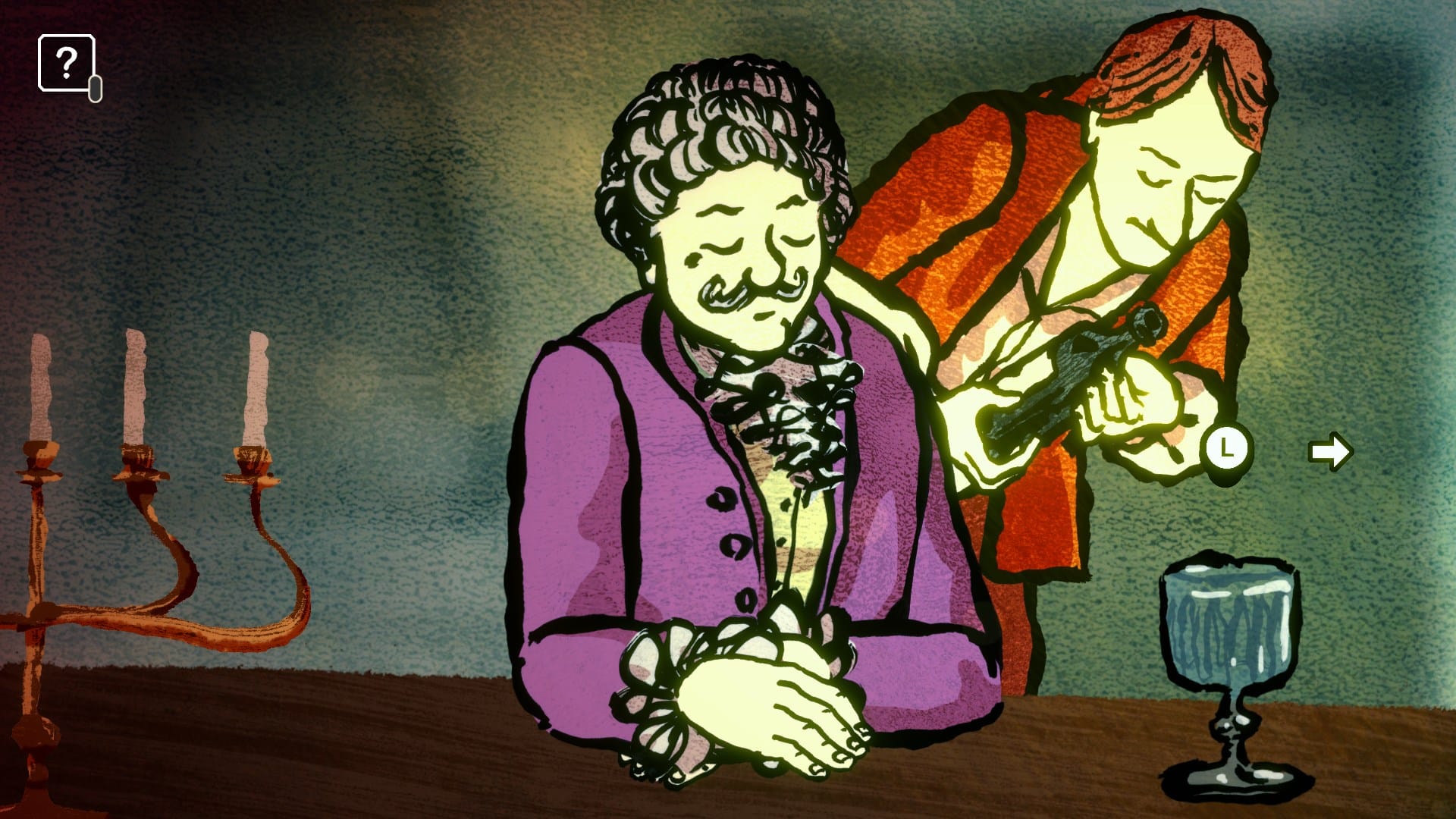 Overall, story and character are where the game excels, and the game does a stellar job ensuring that most moments aren't dull.
Use Smart Card Tricks to Make Money
This gameplay of Card Shark doesn't consist of much and is simple enough for people of most age groups to enjoy. Given this is an adventure game, it relies on the storyline for the experience. The game divides itself into two ventures.
The first is the story, which requires reading from start to finish. Players select a new area on the map to go to and keep unravelling the storyline. Certain instances demand players to make decisions, which changes the overall outcome of the storyline, adding replayability.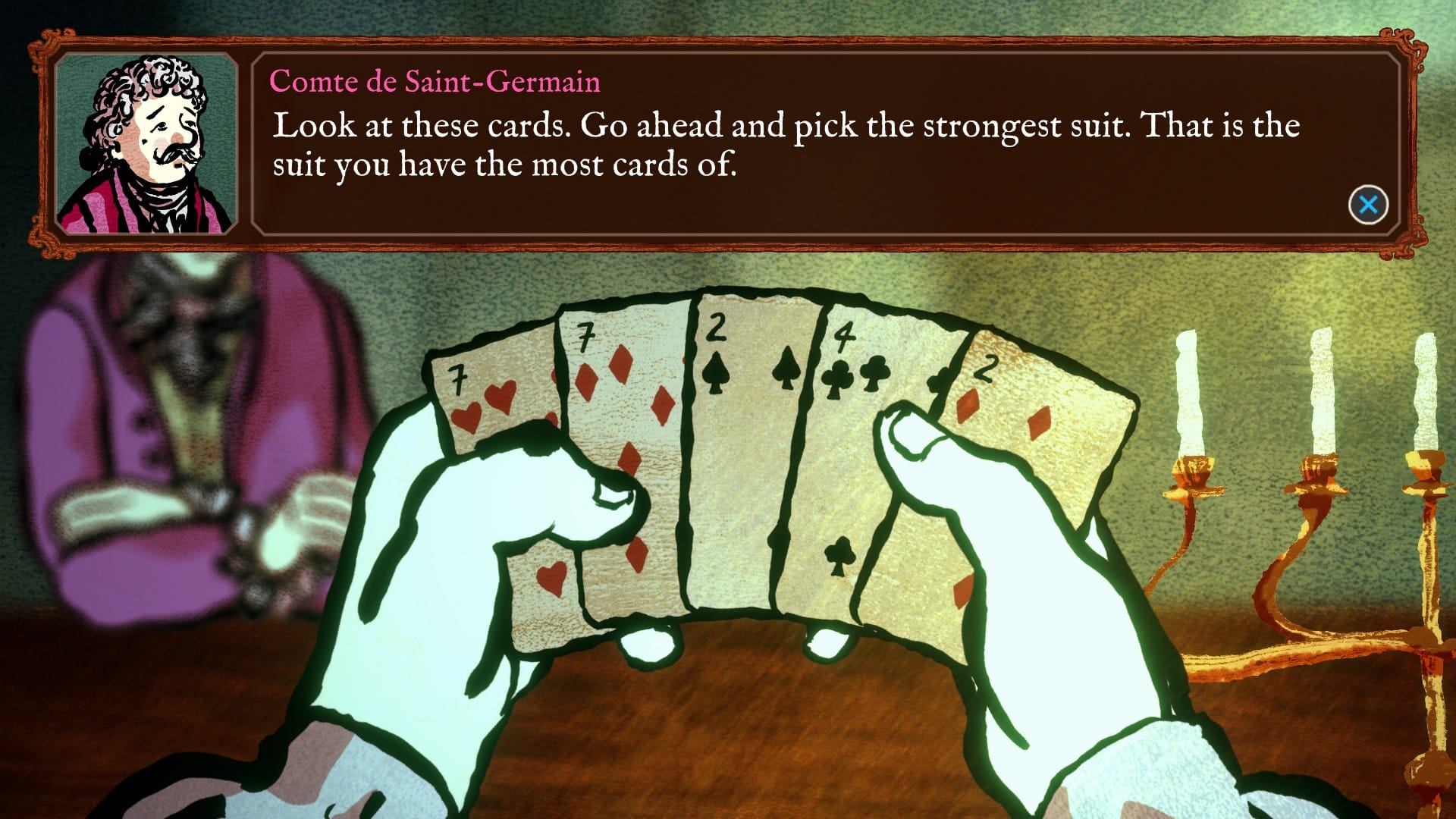 The second, and the more interesting one, are the card games. Card Games are the bread and butter, and each area requires players to play and dupe the aristocrats out of money. Throughout the game, players will learn twenty-five card tricks and they'll have to remember to perform them throughout the game. This adds difficulty to the game as more keeps piling up, the harder it gets to remember.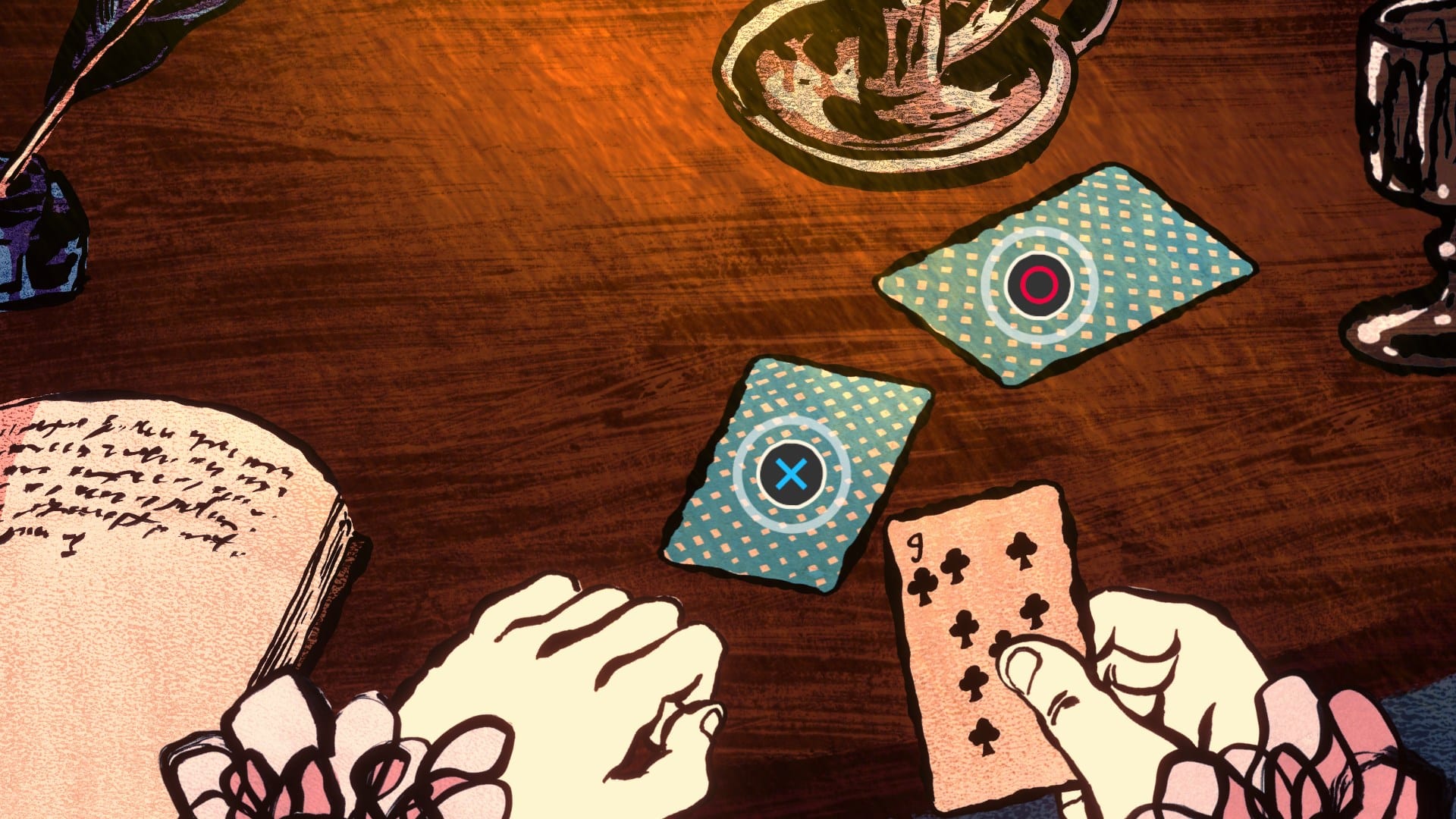 The card games are pretty accurate (trust me, I did my research). Some of them were so accurate that I tried them IRL successfully. Unfortunately, it isn't without flaws. The card game sections of the game can be a bit janky control-wise. While the game recommends playing it on a controller, using a keyboard and mouse is a nightmare. Even the controller control scheme can be a hit-and-miss at times.
Regardless, the game successfully achieves what it aims to do and does so successfully.
Art Imitates Life
Graphically, Card Shark is stylish and impressed me with the art style. The game presents itself to players in 2D art, which is reminiscent of actual fine arts from the era. The game's aesthetics reminded me quite a bit of some old picture books from European pieces of literature, which heavily adopted this art style at most times.
I tested the game on my primary system, housing a Ryzen 5 2600, an RTX 3060, and 16 GB of RAM. Performance-wise, the game didn't struggle running in low frames. The game isn't demanding, and judging from its aesthetics, any system from 2015 to the current date can effortlessly run the game.
Closing Thoughts
I am a sucker for adventure games, especially the ones that follow a stylish aesthetic and have enjoyable gameplay. Card Shark has both of them. With a well-written storyline, a good mini-game consisting of twenty-five real-life card games, and a beautiful art style, the game manages to set its foot in the adventure game genre.
However, the janky mini-game controls can be a headache and setback for the game at points. Regardless, if one wants to try out a good videogame with a good storyline and setting, Card Shark is a game worth checking.
Thanks to Devolver Digital for Providing Us with a Review Copy to Make This Review Possible
Card Shark is a brilliant adventure game about conning the wealthy in 18th century France, where playing cards was a social sport. Featuring a stylish art-style reminiscent of old picture books and art from the era, and twenty-five-card games, which are accurate, Card Shark will certainly teach players how to pull some of the tricks in real life. I certainly learnt how to.