The Lands Between harbors dangerous monsters and unexplainable creatures at every corner and if we're talking number the title has over a hundred and twenty monsters and various adversaries for gamers to face off against, as well.
Dragons ranks among the hardest foes to deal with in the Lands Between, and certain of such adversaries are more formidable than others. In Elden Ring, the Decaying Ekzykes are among the most dangerous dragon adversaries you'll face.
Tell Me How To Fell The Beast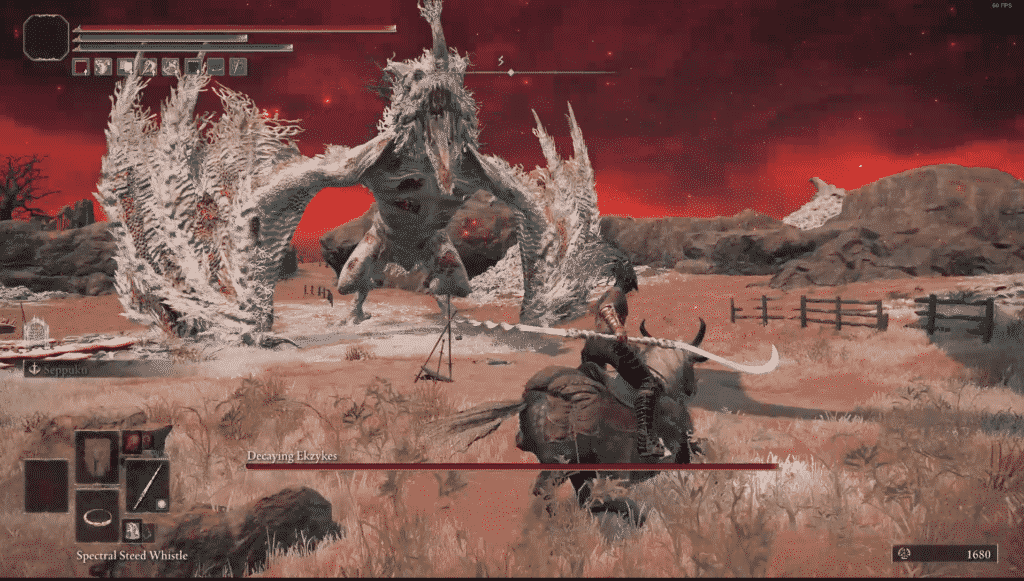 Due to its ability to inflict Scarlet Rot poisoning on its victims, this beast is one of Elden Ring's deadliest dangerous dragon foes. It is nestled southeast of the Caelid Highway Site of Grace in the Caelid area, where gamers might encounter him don't worry we'll tell you where to find him. It's going to be a bit difficult to discover since it's hidden in the crimson, poisoned foliage.
Have You Read: Reduvia Bleed Dagger Guide: Elden Ring
Pursue it and begin slicing it as soon as you detect the monster moving; the dragon is and even more so vulnerable to bleeding harm. Scarlet Rot, the dragon's deadliest lethal ability, creeps throughout the land. In order to avoid being affected by the Scarlet Rot, leave as soon as you have struck it in several instances and maintain a healthy range.
While fighting, the monster would swoop down from the sky and strike ya. To evade the Dragon's assaults, make a quick exit by jumping to the other side.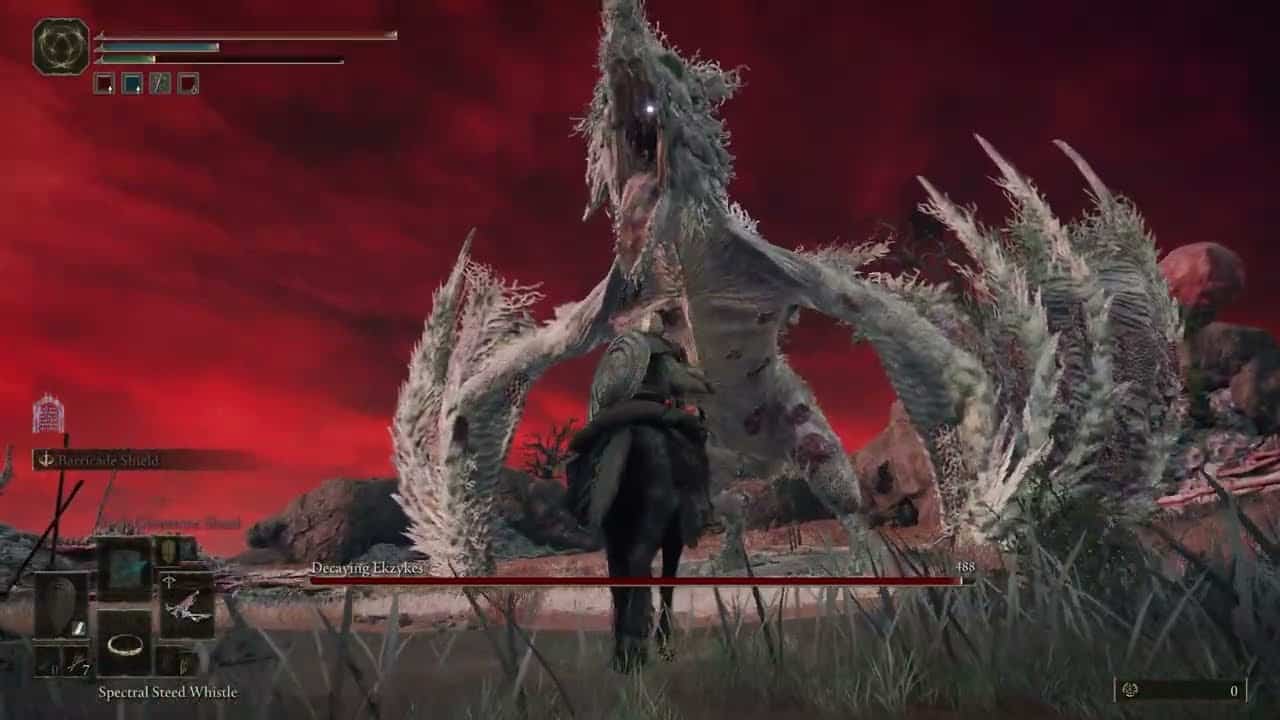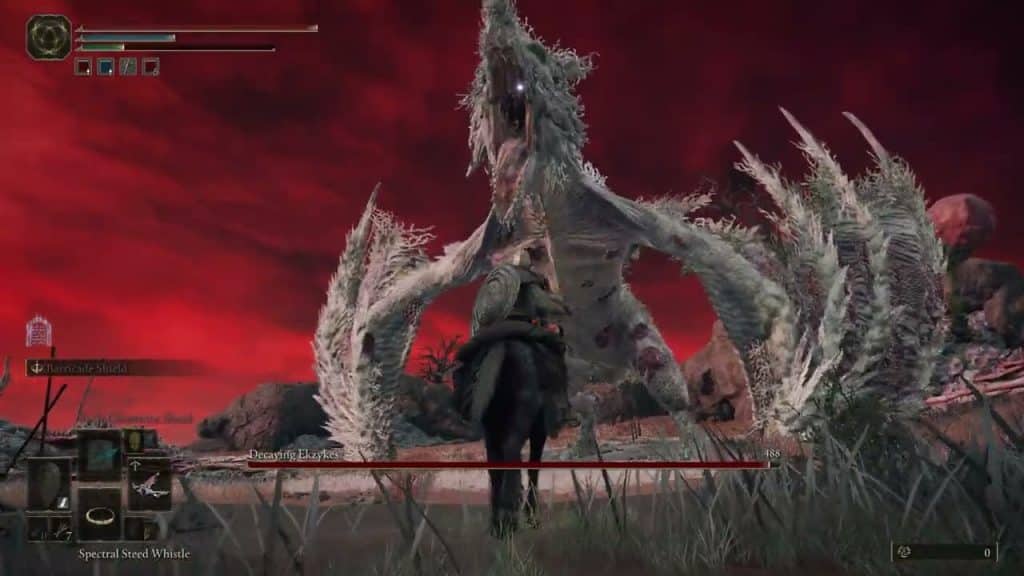 The Dragon is vulnerable to bleeding harm, as we've previously said. So, if possible, employ an ax or a blade, however, keep in mind it's lighter. Stay well away from the dragon's tail or fangs. On the ground, it's best to go at it head-on.
After defeating the Decaying Ekzykes, the Tarnished would receive 38000 Runes, Ekzyke's Decay (15 Arcane, 23 Faith), which gives you the ability to disseminate Scarlet Rot breath from, you guessed it skies. How cool is that right.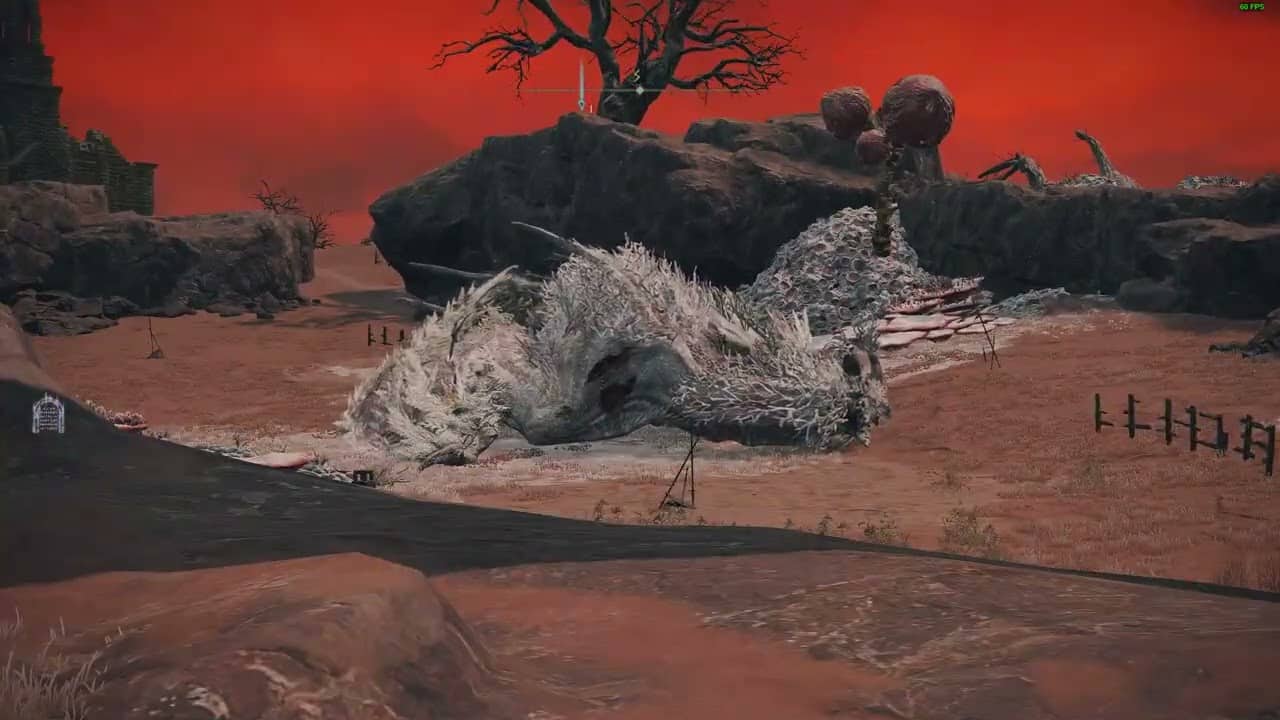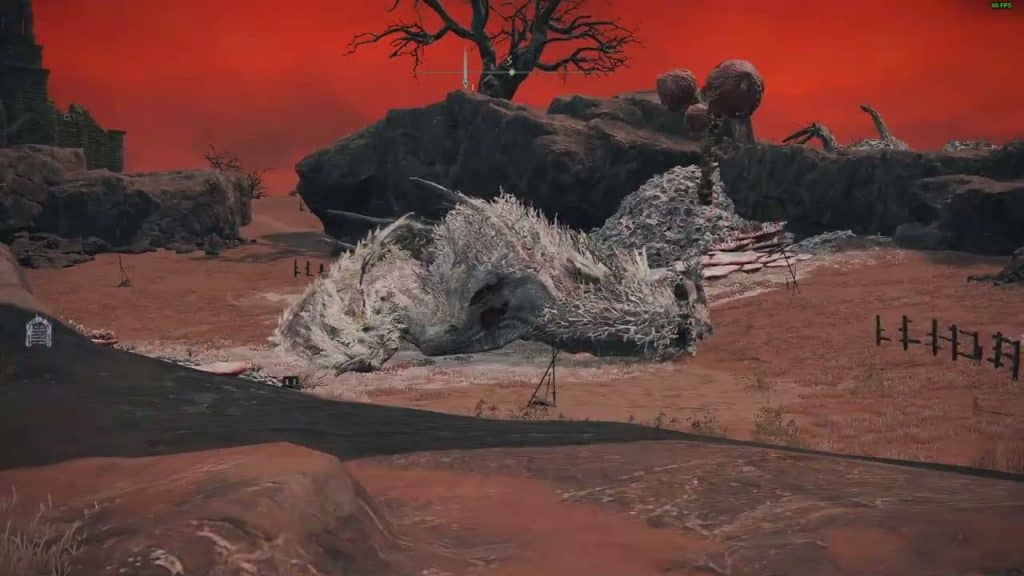 In Elden Ring, defeating Decaying Ekzykes is as simple as that. If you find yourself in a bind and in need of guidance, visit our tutorial for all the details you need.