For so many old-school gamers, Grand Theft Auto was a high watermark. Originally known for its crazy dynamics, the title has evolved into one that has beautiful action and intriguing narratives.
Many of the most memorable scenes in videogame history have been created by Grand Theft Auto. The collection has seen everything, from a game-breaking bug to a terrible deception, earning the title of the most influential game franchises ever.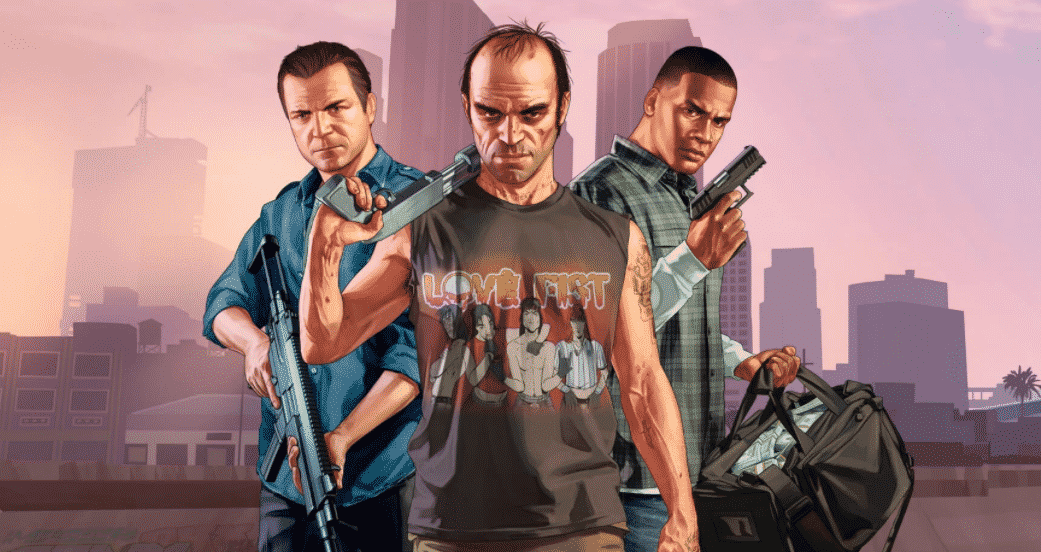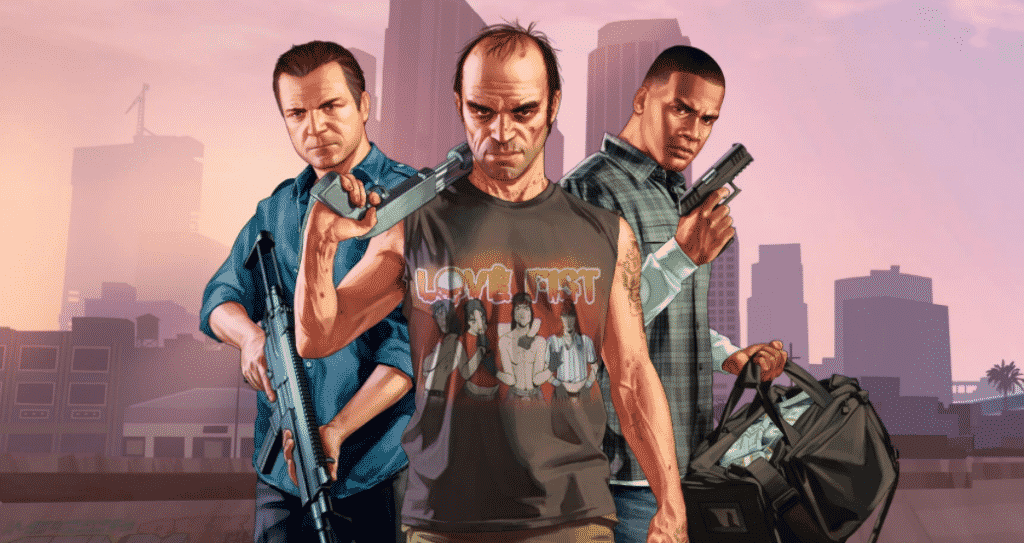 So, with that being said, here are a few Most Memorable Moments From GTA Franchise.
1. Keep Your Friends Close
Taking inspiration from Hollywood masterpieces, Grand Theft Auto has its greatest moments when it's emulating its style. It's like that in the last minutes of Vice City, where Tommy's world virtually falls apart in front of him. Faced with the prospect of being shot by a prominent crime boss after being deceived by his best buddy and partner, Tommy unleashes a barrage of bullets and expletives from the staircase of his million-dollar estate.
In addition to being a joy, the Keep Your Friends Close quest also stands as a perfect example of a good-old-fashioned betrayal.
Have You Read: There's No Ghost of Kyiv, The Clip Is From A Video Game
2. "Marriage Counseling"
This one begins with our Oldboy Michael discovering his spouse having an affair with their tennis teacher. The plan calls for Michael as well as Franklin to track down the now ex-teacher and bring him to a cliff-side home which  Michael is going to bring down by attaching its base to the back of his car.
This sparks a high-speed pursuit in which Frank must dodge gun-toting thugs. When Michael and Frank discover that they have destroyed the home of the drug lord's mistress, it sparks off another unexpected series of events.
3. The Not So American Dream
GTA IV focuses heavily on living the American Dream, particularly the obstacles of achieving it. After moving to the United States from a poor European town, Niko is drawn towards criminal lifestyle, addiction, bloodshed, and murder.
Niko admits his moral loss after the demise of either Kate or Roman and the enactment of his wrath. He starts his journey full of hope and anticipation, but by the time it is over, he ends up as a lost soul.
4. The Shootout At "Crystal Maze"
Trevor's initial jobs make it clear that he's extremely impetuous compared to Frank and Michael, and that there are many more enemies out to get him. In Crystal Maze, he pursues the O'Neil siblings in this manner. Once Trevor's company has been stolen from him by the household, he resolves to wipe out each and every member of the family.
To complete this task, gamers must gun down all of the enemies that come pursuing them. Having their home blown up dramatically at the conclusion is the icing on the cake.
5. CJ Vs Smoke
San Andreas, as amusing as it was, ultimately concludes with a degree of sorrow. Violence and consumption of drugs erupt in Los Santos after CJ's escapades in Las Venturas – just like the actual drug pandemic as well as the LA Violent protests of the late 1990s.
CJ meets Big Smoke in his cocaine cave, where he confesses that he threw off his community for the wealth he accumulated as a drug kingpin. It's a heartbreaking conclusion to what had previously been a strong relationship.