Valorant stands as one of the most popular FPS (First Person Shooter) games among online multiplayer games. The game's success is determined not only because of the vast types of characters with unique abilities but also by the gun skins it offers to its community.
While there are some really expensive skins with premium effects and animations, here are some underrated skins that are widely spoken about in the valorant community, and some of them are already considered AIMBOTS.
Top 5 Most Underrated Vandal Skins
5. Ruin Vandal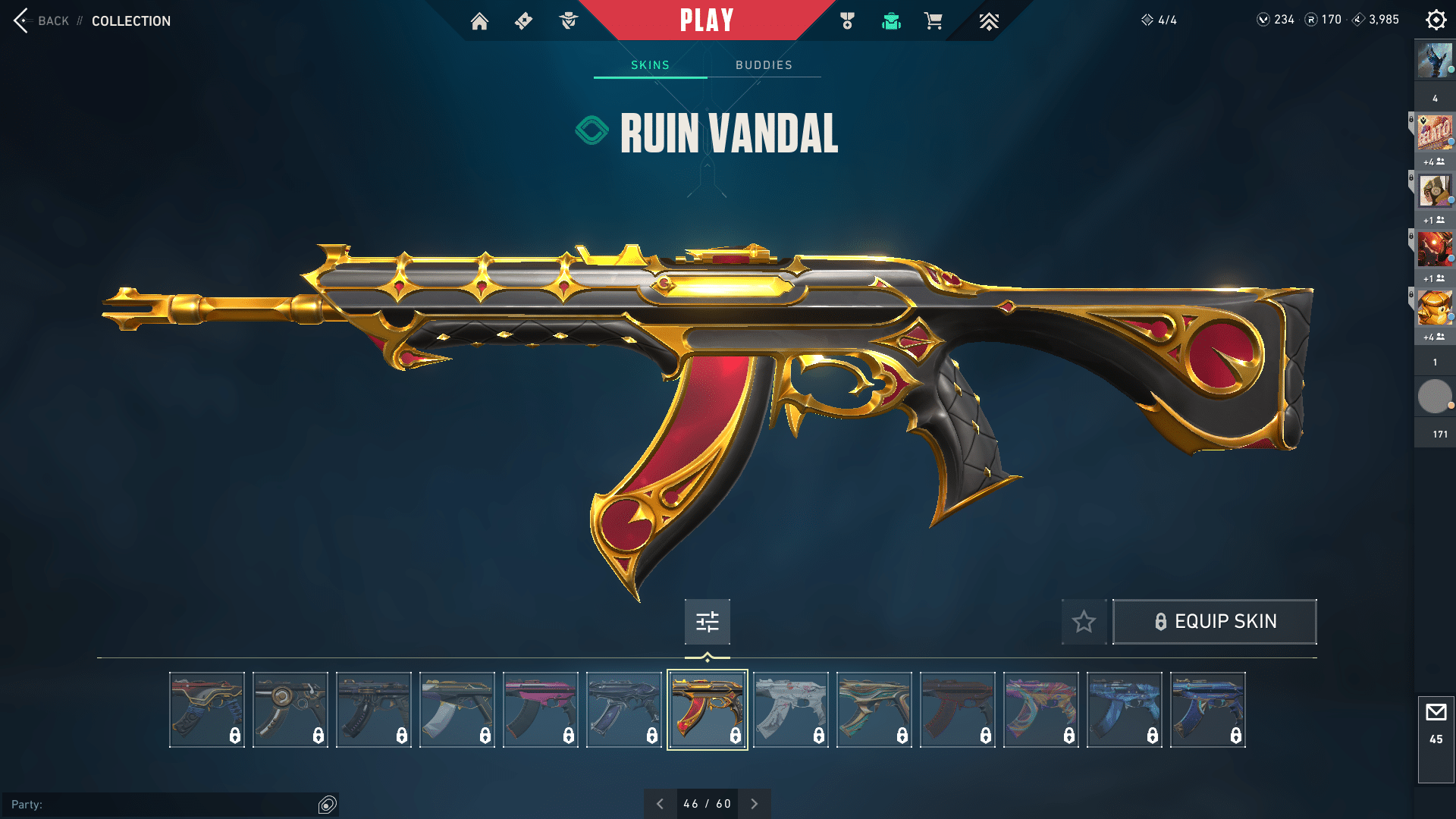 Original Price: 1000 VP
Rarity: Deluxe Tier
Variants: Original
It might look like a busy-looking gun, but the combination of red, black, and golden colors on this gun gives a sense of regal elegance and offers an incredibly satisfying aesthetic. Numerous players are drawn to this weapon because it resembles the ONI Vandal, providing a comparable experience.
4. Sakura Vandal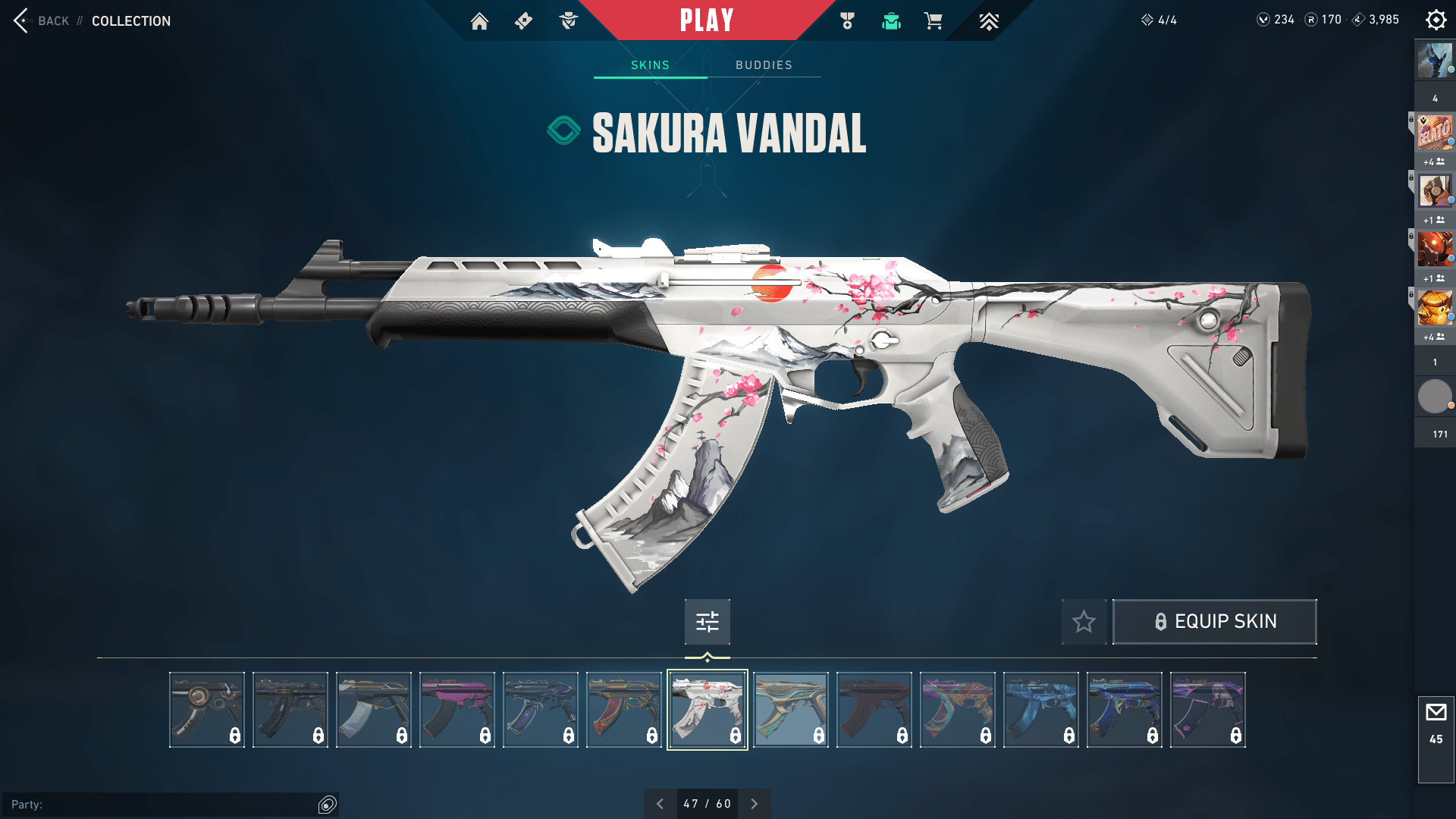 Original Price: 1,275 VP
Rarity: Deluxe Tier
Variants: Original
It secures the 4th position. Thanks to its seamless sound effects and the overall lightweight feel. Allows it to be lighter and smoother compared to other skins. So, Many professionals are playing and testing this gun, and some have even claimed it as an underrated AIMBOT.
3. Origin Vandal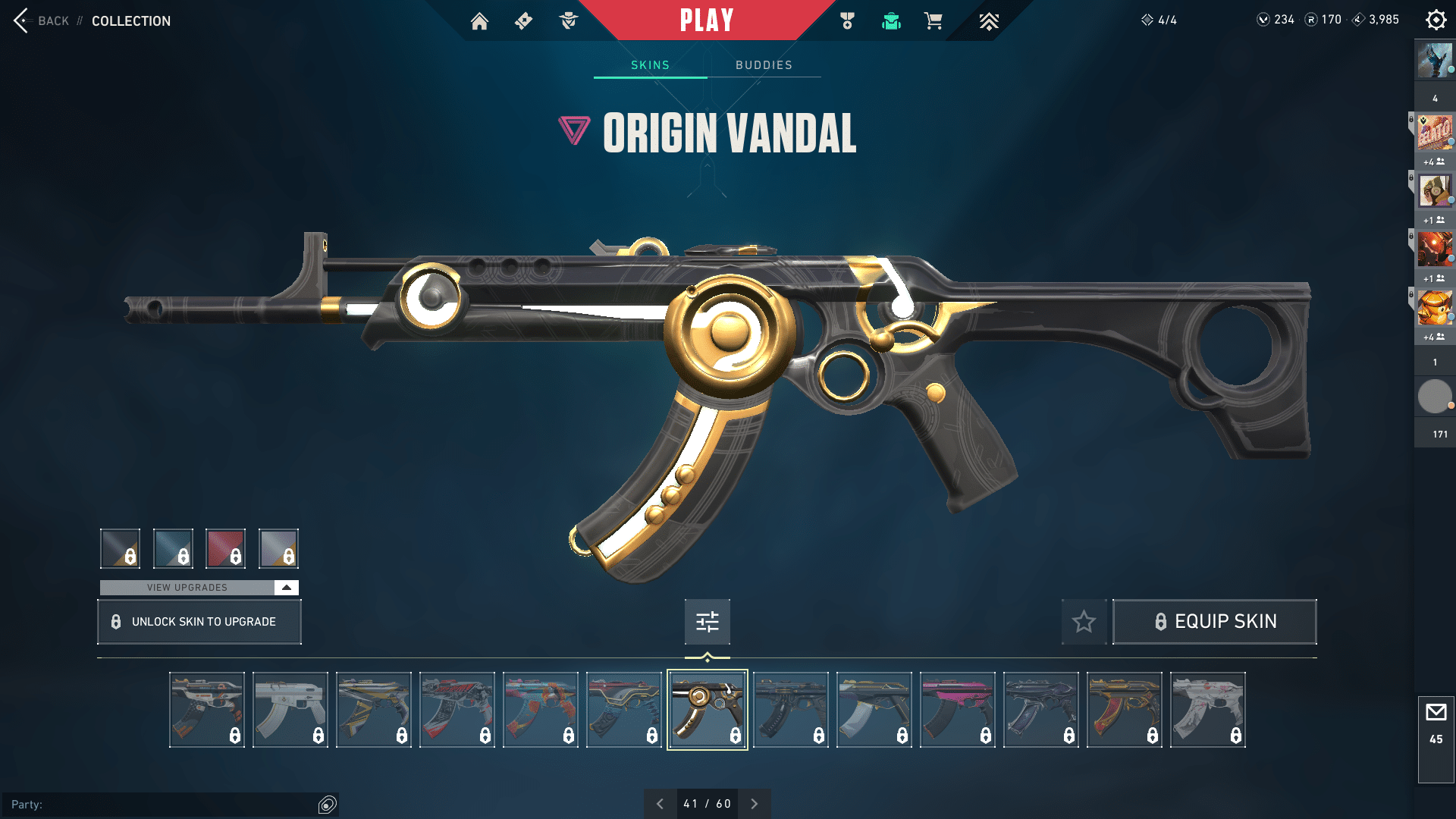 Original Price: 1775 VP
Rarity: Premium Skin Tier
Variants: Original, Green, Red, and White
One of the most iconic inspect animations in a Valorant skin comes with the Origin Vandal. The inspection animation makes this skin stand out, but it has only one drawback, the metallic sound effect. The sound can be distracting and is different from the typical Valorant atmosphere. However, players adore it for reloading and inspecting animations.
2. Cryostasis Vandal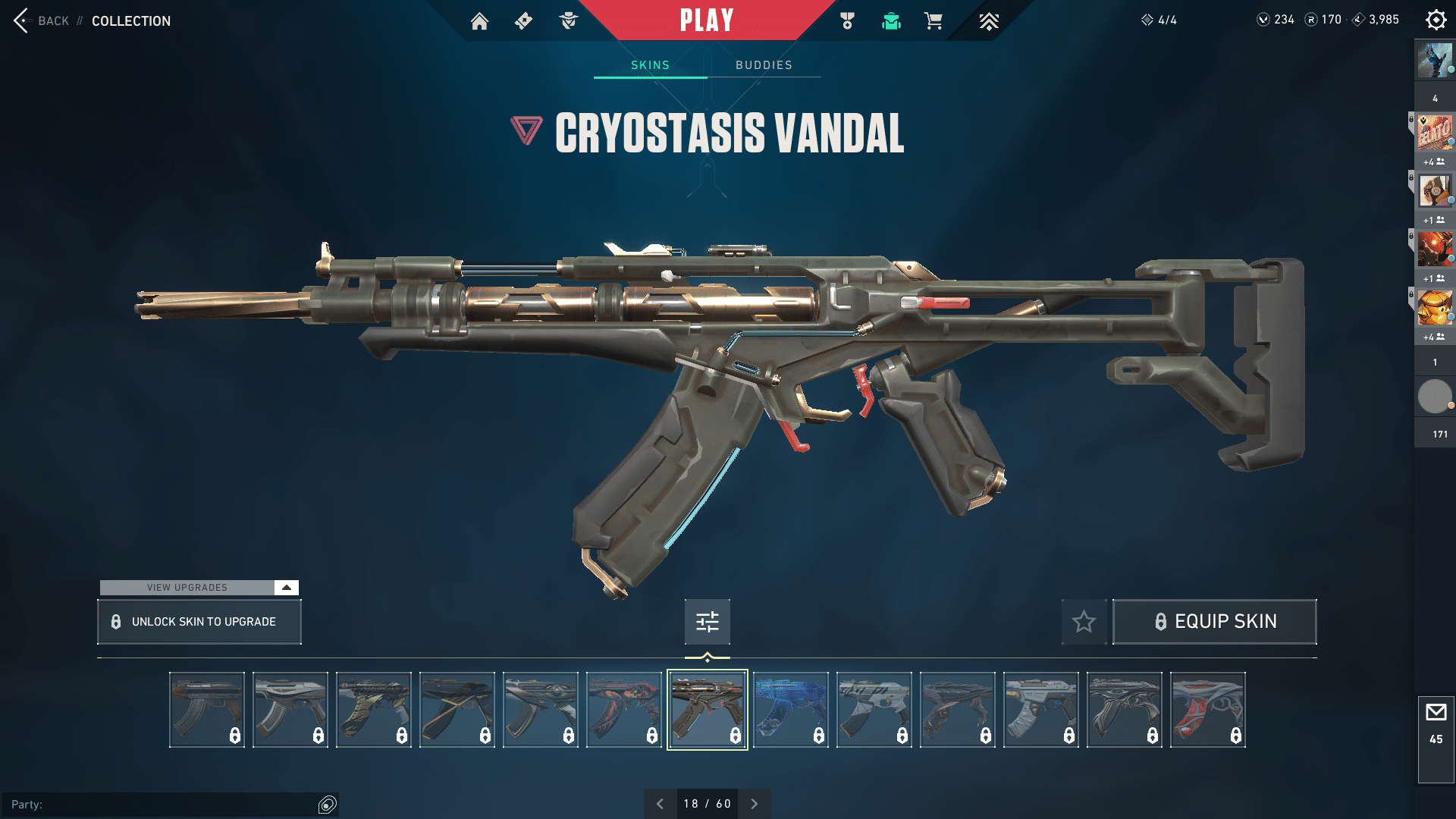 Original Price: 1775 VP
Rarity: Premium Skin Tier
Variants: Original
If not fired for a long time, this weapon accumulates frost and ice over time on its model, making it one of Valorant's most unique models. Firing from time to time will make the frost break. Its minimal animation effects make it less distractive during the gameplay, and many players in the community love it.
Also Read: Top 10 Knife Skins in Valorant in 2023 [Latest]
1. Sentinels of light Vandal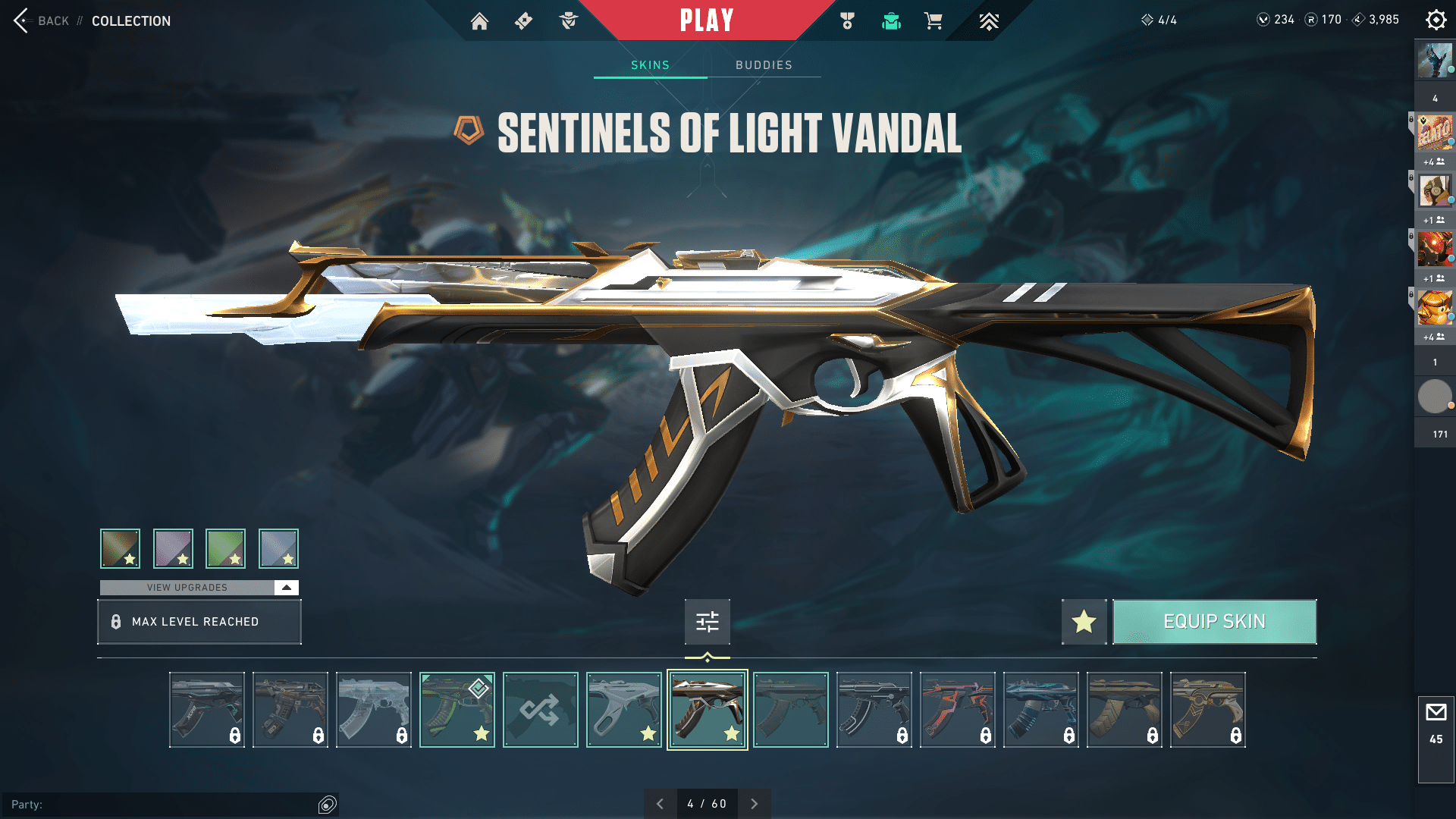 Original Price: 2175 VP
Rarity: Exclusive Skin Tier
Variants: Original, Pink, Red+Green, and Blue+Purple
Securing the top 1 is Sentinels of Light. It might not be talked about much in the community, but in terms of looks and animation, Sentinels of Light Vandal is exceptional.
The crystal-like sound on the muzzle is amazing, and the last-kill effect also looks amazing. The overall feel of this gun is amazing, and even professionals have claimed that this gun gave them an aimbot.
These are the top 5 underrated vandal skins in Valorant 2023. Each of them has a unique feature to put on the table. These underrated guns could be the missing element your gameplay has been looking for, so why not try them?