Genshin Impact's highly awaited 4.2 update is around the corner, bringing with it the introduction of Furina as a playable character. As the Hydro Archon, Furina has generated immense excitement among players, and many are gearing up for her arrival.
But players still need clarification about which weapons to choose for her.  Let's dive in and look at the best weapon options for Furina to help you prepare for her grand debut.
Furina's Weapon Preferences- Genshin Impact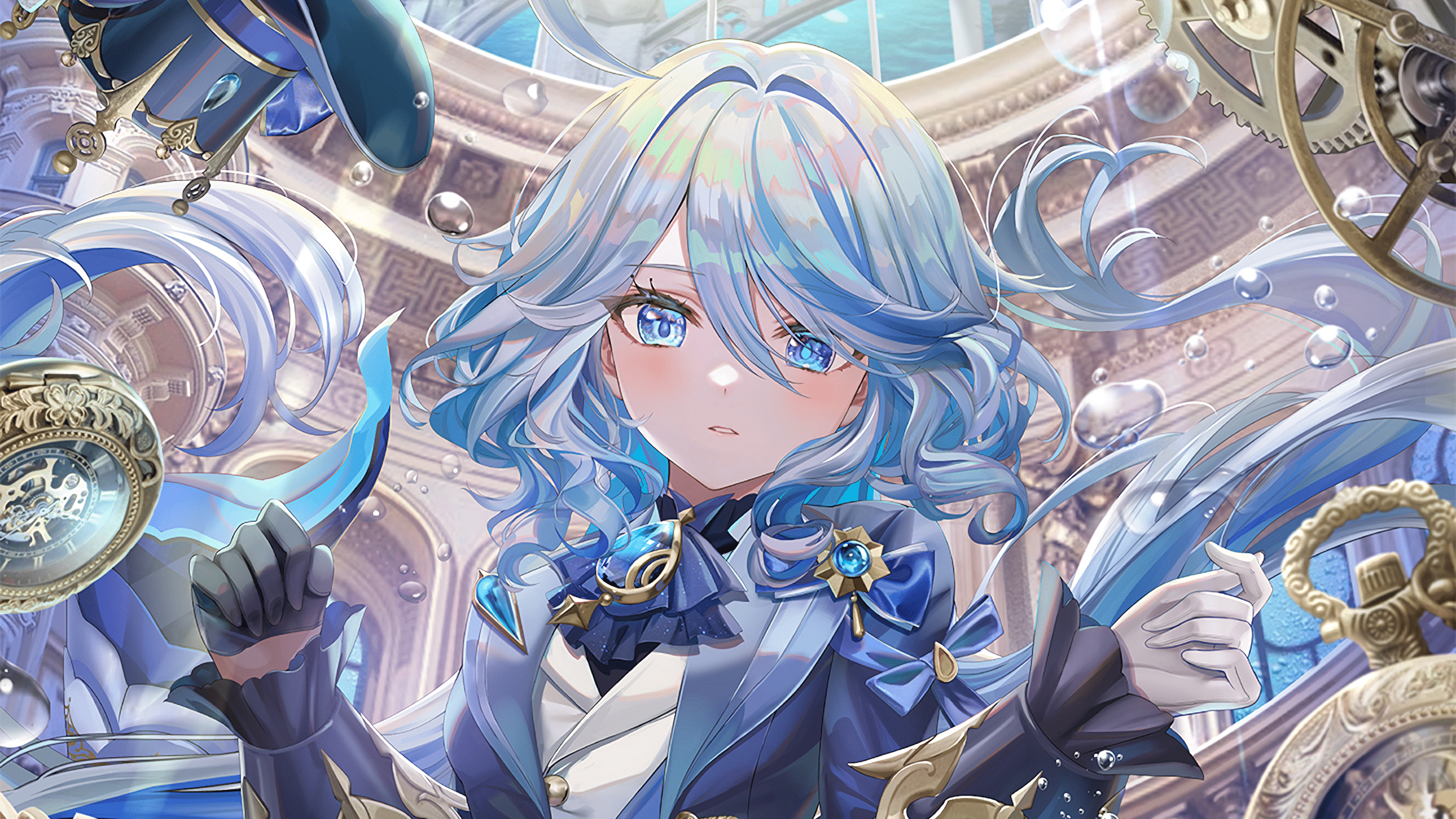 Furina, also known as Focalors, is expected to be a 5-star Hydro character who wields a sword as her weapon of choice. Her abilities scale with her Max HP, making it a priority stat for her. Additionally, players should focus on enhancing Focalor's Crit Rate and Crit DMG when building their character, as these stats are crucial in maximizing her damage output.
Furina's primary source of damage is expected to be her Elemental Skill. Therefore, equipping her with gear that enhances this ability is essential. Her leaked signature weapon, Splendor of Still Waters, perfectly complements Furina's requirements. It's a 5-star rarity weapon that may not be accessible to all players. Hence, we'll also explore competitive and F2P alternatives to suit a broader range of players.
Best 5-star Weapons for Furina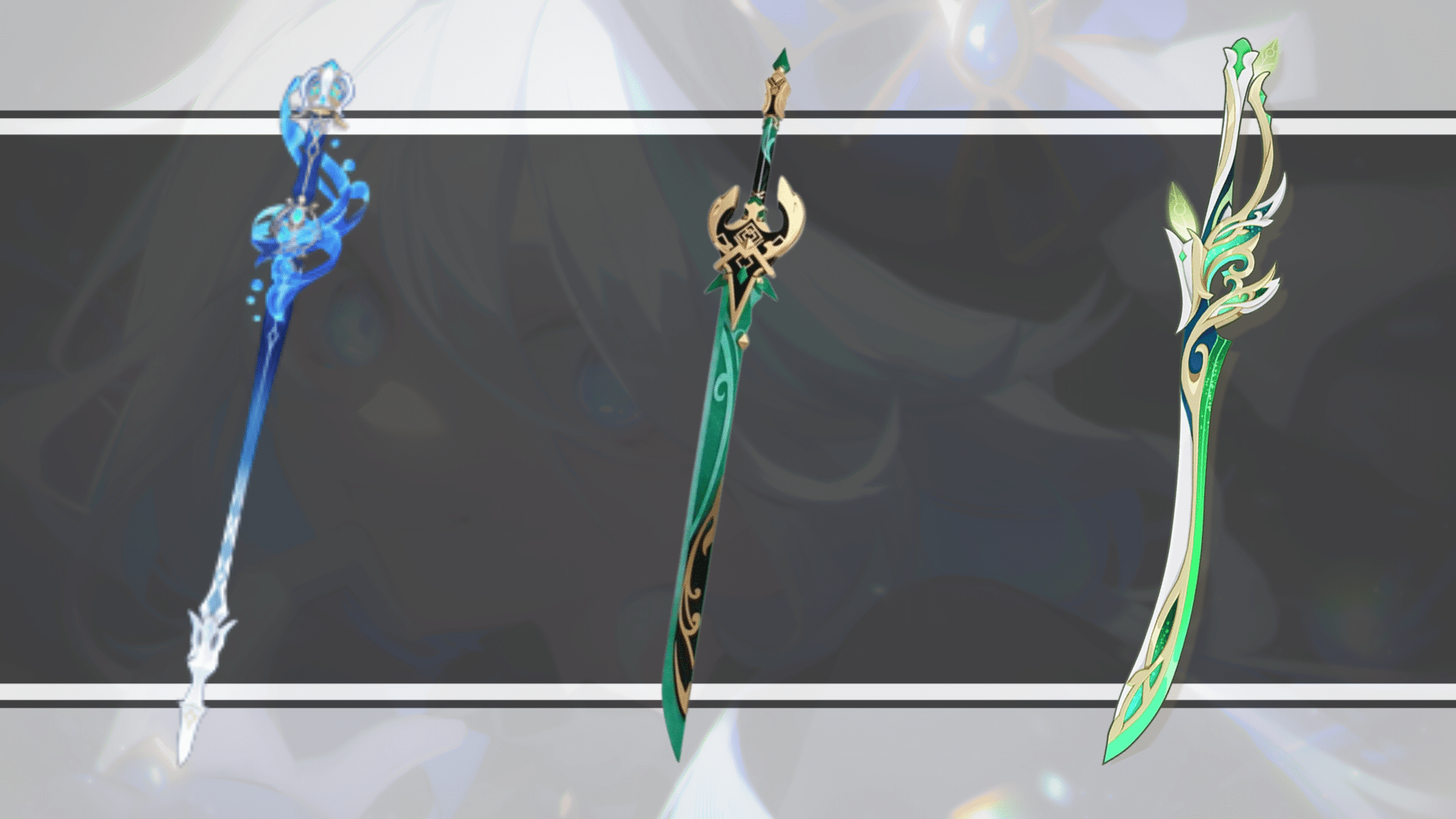 Splendor of Still Waters: This 5-star weapon is tailor-made for Furina. It enhances her Elemental Skill's damage and boosts her Max HP, providing an exceptional 88.2% Crit DMG as its secondary stat.
Primordial Jade Cutter: A solid choice for Furina, it offers additional HP and Atk based on Max HP, accompanied by a 44.1% Crit Rate as its secondary stat.
Light of Foliar Incision: Alhaitham's signature weapon, Light of Foliar Incision, is another excellent 5-star option for Furina. It provides an 88.2% Crit DMG secondary stat and a passive effect that boosts Furina's Crit Rate and Elemental Skill.
Best 4-star and F2P Options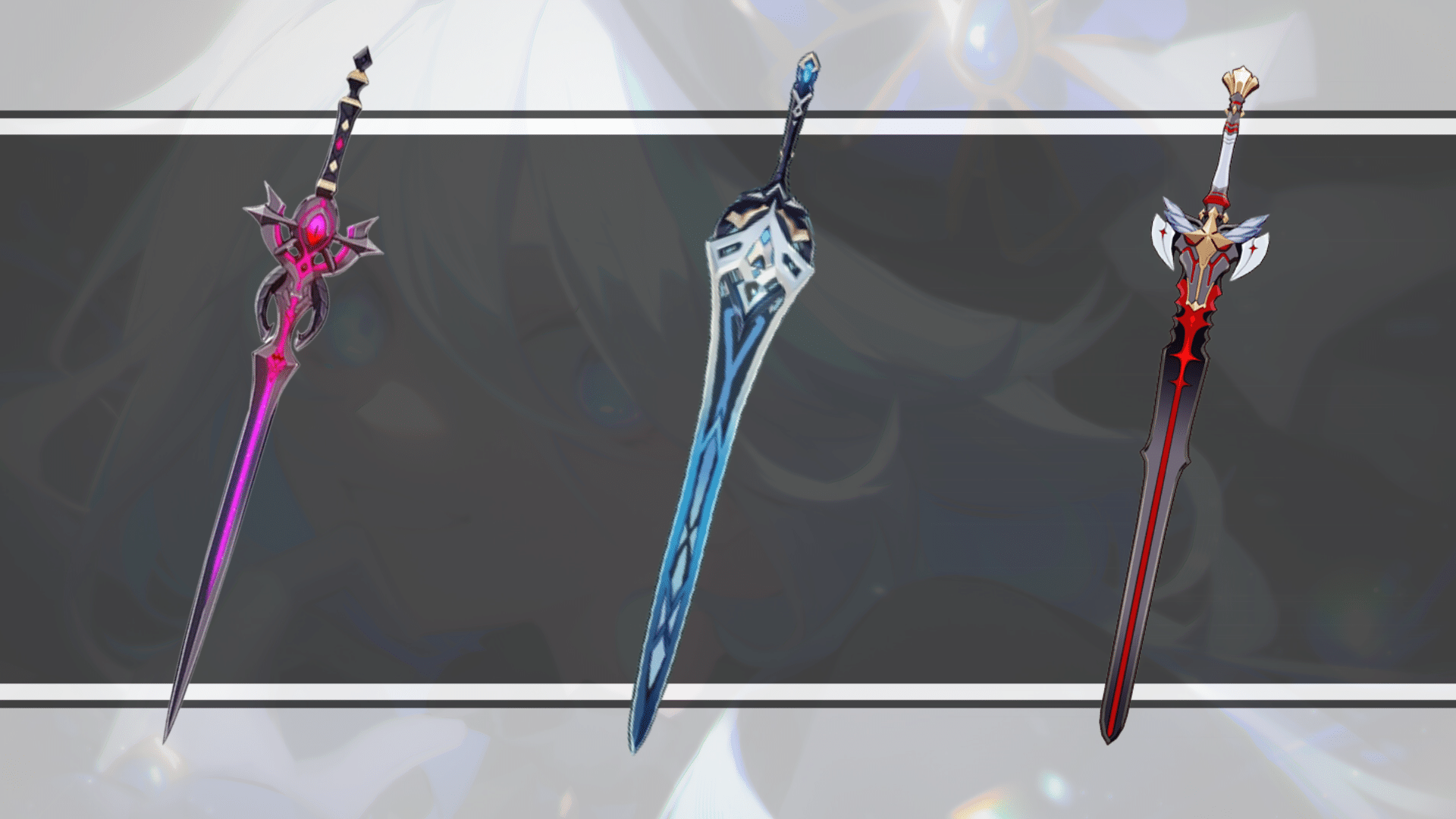 For F2P players and those looking for solid 4-star options, there are several choices to consider:
Festering Desire: While Festering Desire was a limited-time sword from version 1.2, it is expected to be the top-performing 4-star weapon for Furina. It offers significant Energy Recharge through its secondary stat and enhances the damage and Crit Rate of her Elemental Skill.
Wolf-Fang: This recent addition to the Battle Pass weapon boasts a secondary stat of Crit Rate. Its passive effect can amplify Furina's Elemental Skill and Elemental Burst damage.
The Black Sword: The original Battle Pass sword is a decent choice for many characters in the game. It provides a Crit Rate to the user. However, its passive may not be optimized for Furina.
Read More: Genshin Impact 4.2 Leaks: Furina's Kit Sees Significant Changes
Therefore, the 4.2 update in Genshin Impact promises the arrival of Furina, the Hydro Archon. Players should equip her with suitable weapons to empower her and make the most of her abilities. While the ideal weapon would be her signature 5-star sword, competitive 5-star options exist. F2P players can also excel with powerful 4-star swords.