Valorant, the popular first-person shooter developed by Riot Games, has taken the gaming world by storm with its unique blend of tactical gameplay, stunning visuals, and engaging characters. One of the standout features of the game is its extensive collection of weapon skins, with the knife skins being some of the most coveted.
Top 10 Knife Skins in Valorant
In this article, we'll take a look at the top 10 knife skins in Valorant, their bundle names, prices, and specialties.
1. Reaver Dagger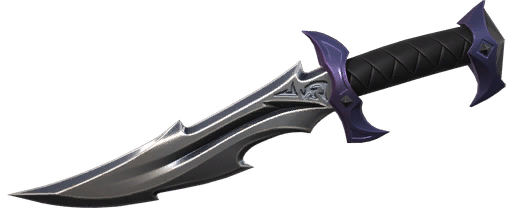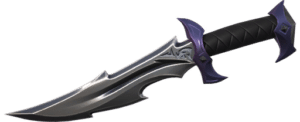 Bundle Name: Reaver Collection Bundle
Price: 5,325 VP
The Reaver Dagger, found in the dark and menacing Reaver Collection Bundle, features an ominous design with glowing red accents. The sinister appearance and fluid animations make it an excellent choice for players who prefer a more aggressive style.
2. Elderflame Dagger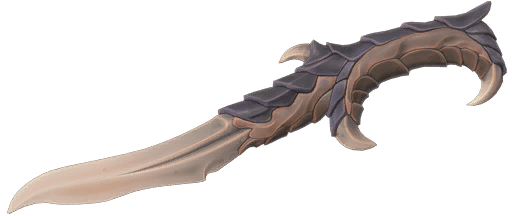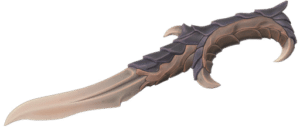 Bundle Name: Elderflame Bundle
Price: 9,900 VP
As part of the awe-inspiring Elderflame Bundle, the Elderflame Dagger showcases a fiery dragon-themed design. The flaming blade and animated dragon-head hilt give this knife an intimidating presence, perfect for players who want to strike fear into their enemies.
3. Onimaru Kunitsuna Sword (Katana)


Bundle: Oni 2.0 Bundle
Price:7,100 VP
The Valorant Onimaru Katana skin is a remarkable and sought-after melee weapon skin that embraces the essence of Japanese culture and craftsmanship. With its sharp, elongated blade and traditional grip, the Onimaru Katana captures the spirit of the samurai warrior. The design features intricate detailing and a unique dragon-themed hilt, embodying both elegance and fierceness.
Its distinct draw animation and smooth, fluid slashing motion make the Onimaru Katana a must-have skin for players who desire a touch of ancient artistry in their gameplay.
4. Sovereign Sword


Bundle Name: Sovereign Bundle
Price: 7,100 VP
The Sovereign Sword is part of the elegant and regal Sovereign Bundle. This knife skin boasts intricate golden filigree designs on a pristine silver blade, giving it a sense of royalty and sophistication. The Sovereign Sword is an excellent choice for players who want to display their mastery with style.
5. Prime Karambit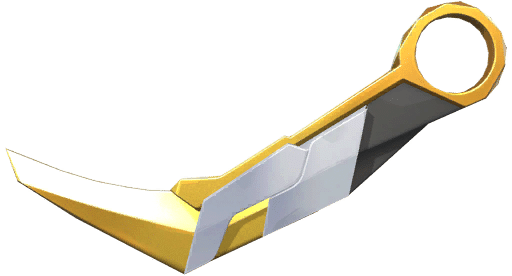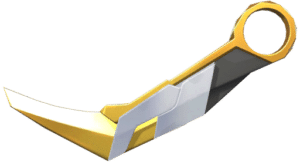 Bundle Name: Prime Collection Bundle
Price: 7,100 VP
A fan favorite, the Prime Karambit is a sleek and deadly curved blade with an eye-catching geometric pattern. As part of the Prime Collection Bundle, this skin features a futuristic design that is sure to turn heads on the battlefield. The unique grip and animation make it a must-have for any serious knife enthusiast.
6. Glitchpop Dagger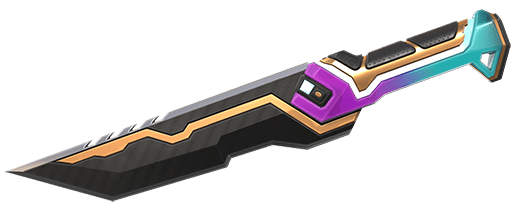 Bundle Name: Glitchpop 2.0 Bundle
Price: 8,700 VP
The Glitchpop Dagger, hailing from the vibrant Glitchpop 2.0 Bundle, is a perfect fit for fans of neon and cyberpunk aesthetics. This skin features a jagged, electrifying design with pulsating lights and glitch animations. The energetic visuals make it an ideal choice for players who want to make a statement with their blades.
7. Oni Claw


Bundle Name: Oni Bundle
Price: 7,100 VP
The Oni Claw, found in the fearsome Oni Bundle, is an intimidating knife skin inspired by Japanese folklore. The demonic design, complete with a menacing face on the hilt, gives this skin a unique and eerie aesthetic that's perfect for players looking to unleash their inner demons on the battlefield.
8. Ion Knife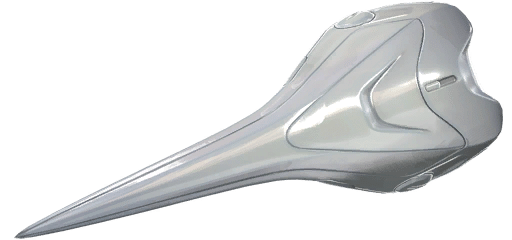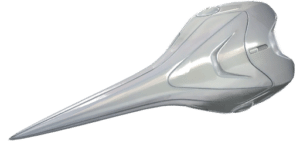 Bundle Name: Ion Bundle
Price: 7,100 VP
The Ion Knife, a part of the sleek and modern Ion Bundle, features a clean design with a glowing blue core. The minimalist aesthetic and smooth animations make it a popular choice for players who want a sophisticated and futuristic look.
9. Celestial Fan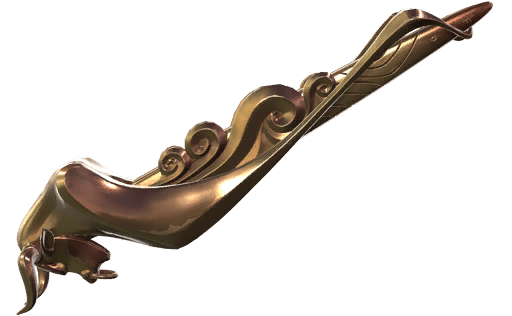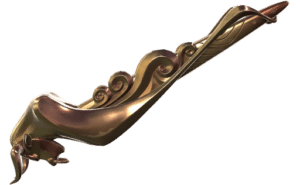 Bundle Name: Celestial Collection Bundle
Price: 6,475 VP
The Celestial Fan, a unique and elegant weapon skin from the Celestial Collection Bundle, adds a touch of refinement to your knife game. Inspired by traditional Asian folding fans, this skin features intricate gold designs and delicate blue accents. The one-of-a-kind folding animation sets it apart from the rest.
10. Nebula Knife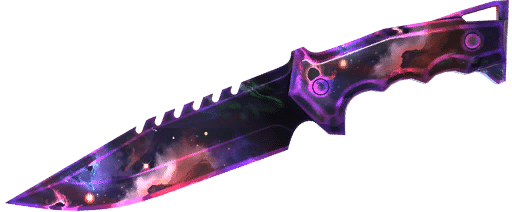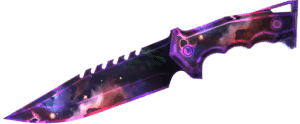 Bundle Name: Nebula Collection Bundle
Price: 6,800 VP
The Nebula Knife, part of the mesmerizing Nebula Collection Bundle, boasts a captivating design inspired by the beauty of outer space. The ever-changing galaxy pattern on the blade makes it a visually stunning choice for players who love to stand out.
Conclusion:
Valorant offers an impressive selection of knife skins for players to choose from, allowing them to express their personality and style on the battlefield. Whether you're drawn to the elegance of the Sovereign Sword, the vibrancy of the Glitchpop Dagger, or the menace of the Reaver Dagger, there's a knife skin for every type of player.
As you climb the ranks in Valorant, make sure to keep an eye out for these top 10 knife skins to elevate your game and showcase your unique style.