If someone in 2015 would've told me that we'd get two Postal games in 2022, I would've laughed and moved on with my life. But here we are. While POSTAL 4's launch could've been better, POSTAL: Brain-Damaged, the boomershooter spin-off, is surprisingly well-made.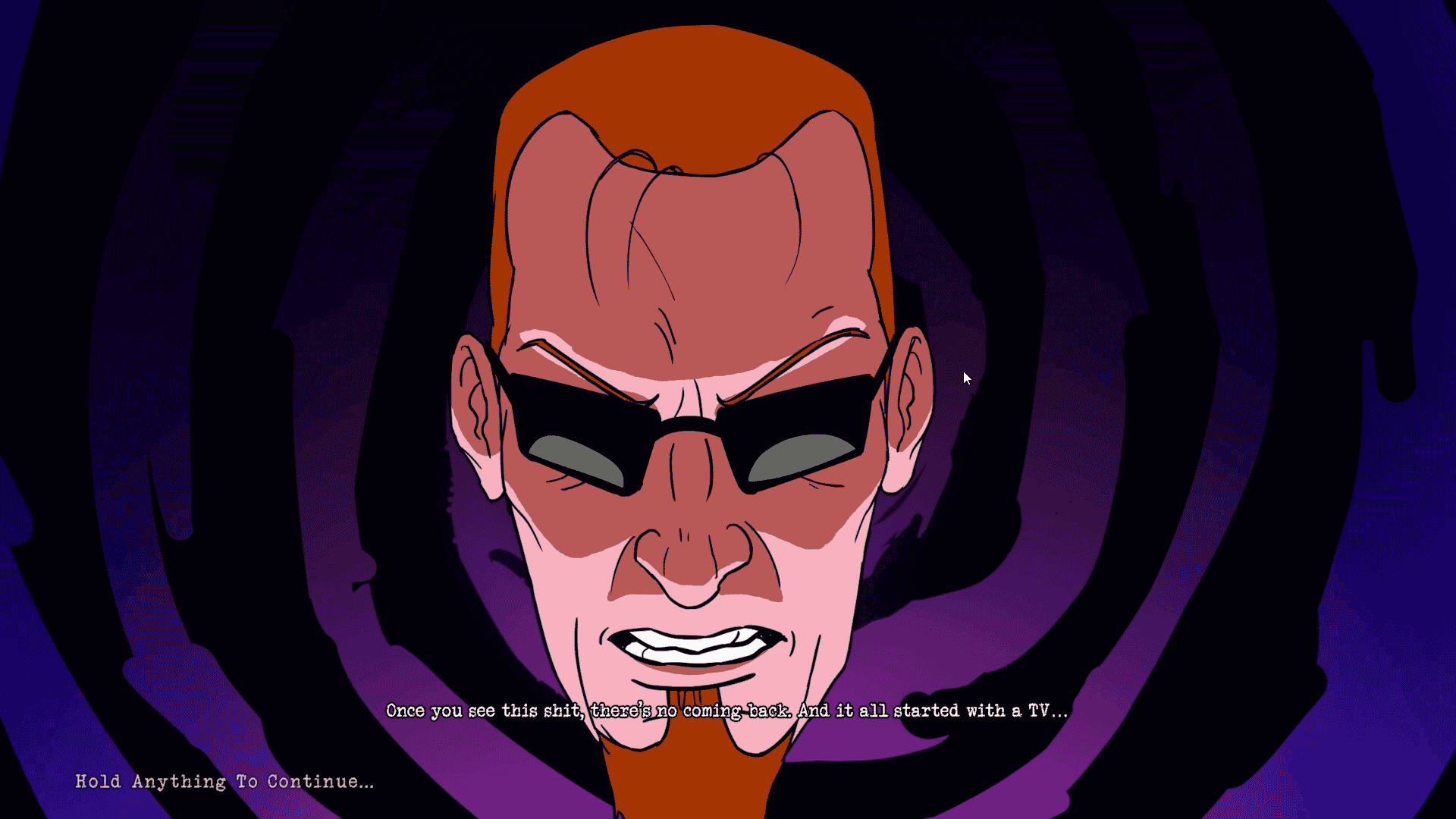 Developed by Warsaw-based Hyperstrange, POSTAL: Brain Damaged is a fast, brutal, retro-shooter that ticks many positives off my boomershooter checklist. However, the game is not without its flaws and some of which made me a little bit disappointed.
It's All in Your Head, Dude
POSTAL: Brain Damaged takes place inside Postal Dude's deranged mind, the series protagonist, and his rendition of the world. Story-wise, there is nothing major except the loosely tied storyline of Postal Dude chasing his evil doppelganger for a TV, and that is about it. I do not mind that after 2016's Doom re-introduced the whole concept, and it works in favour of this game.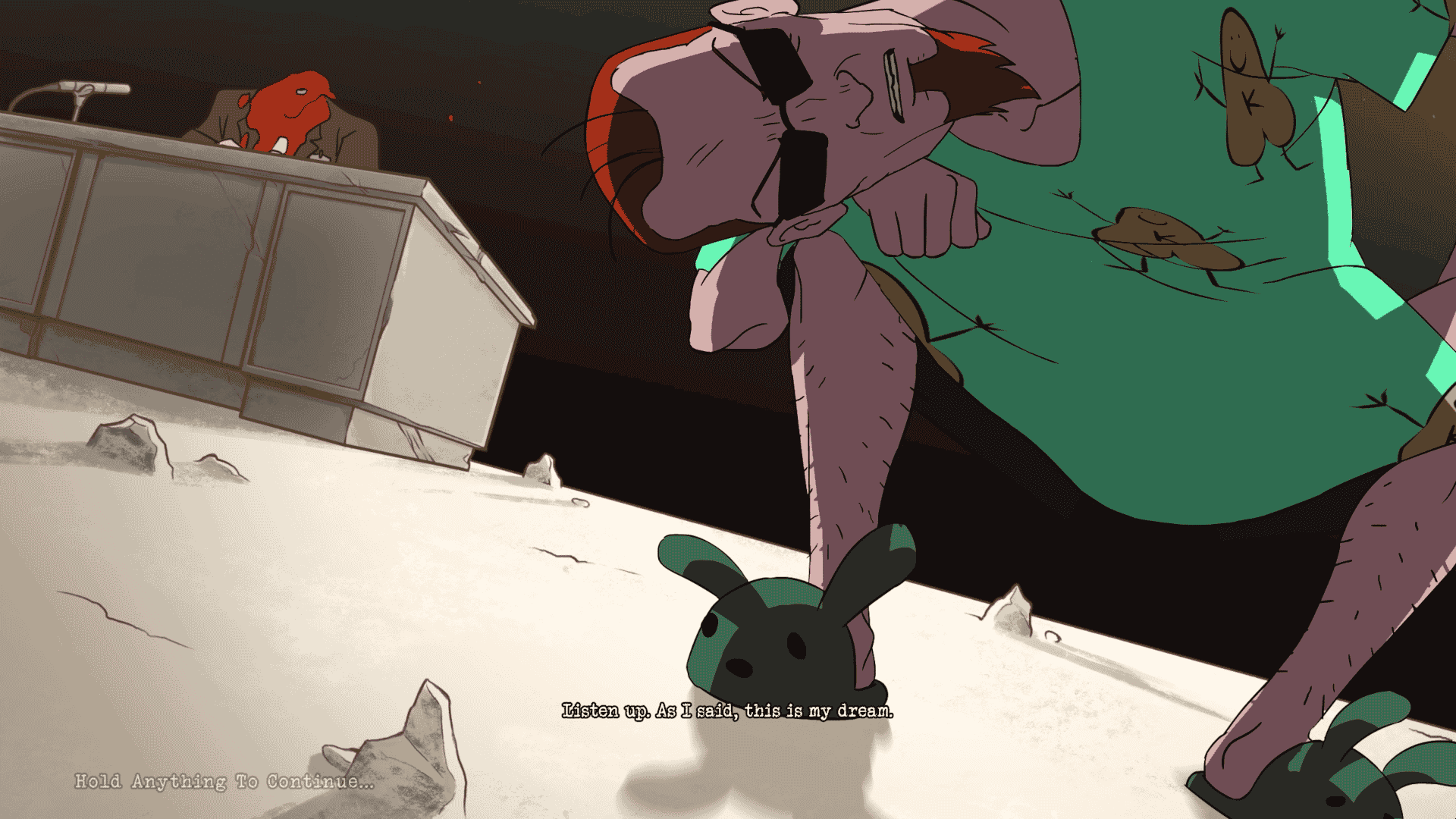 The game makes players go through various levels across three chapters like an American suburban, a prison, mental asylum, and even a gaming convention. To make level traversal fun, each of them has enemies and NPCs to shoot, and it is encouraged to do so as killing them drops health pick-up.
This rendition of Postal Dude's been portrayed by Cory Cruise, known for voicing the character in POSTAL 3, which unsurprisingly doesn't exist. Apart from Postal Dude, most enemies are voice-acted with one-liners and it gets the job done. Writing-wise players can expect the same level of humour that they experience in Postal games.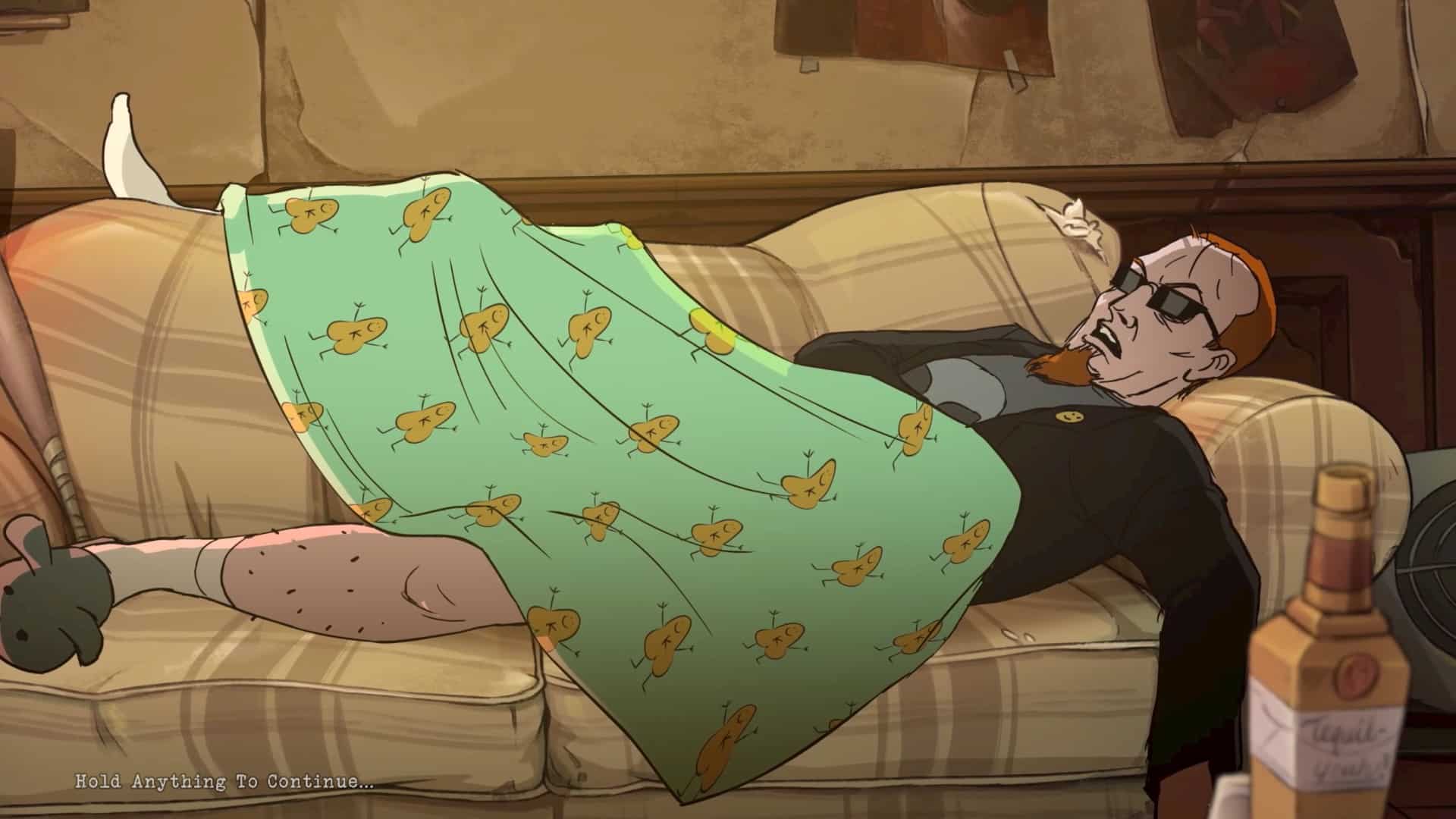 However, some jokes here feel dated and a tad bit too late. I understand the development mostly took place during 2020-2021, so expect tons of references to the pandemic and COVID, but seeing that the game came out two years late, it doesn't feel impactful and certainly not fun.
Overall barring some obvious questionable humour choices, this is still a POSTAL game at its heart, and it proudly embraces that.
Gotta Go Fast, Dude
Of course, since the story takes the back seat, the gameplay carries the weight of the game, and it does that gloriously, well, mostly.
I got to start with the traversal, which is fun. Players can slide-jump, strafe-jump, and jump around the map, and doing all of these is necessary if they want to pick up that pace. Speed-wise, players can go fast, and some guns add the speed (which we'll talk about in a while).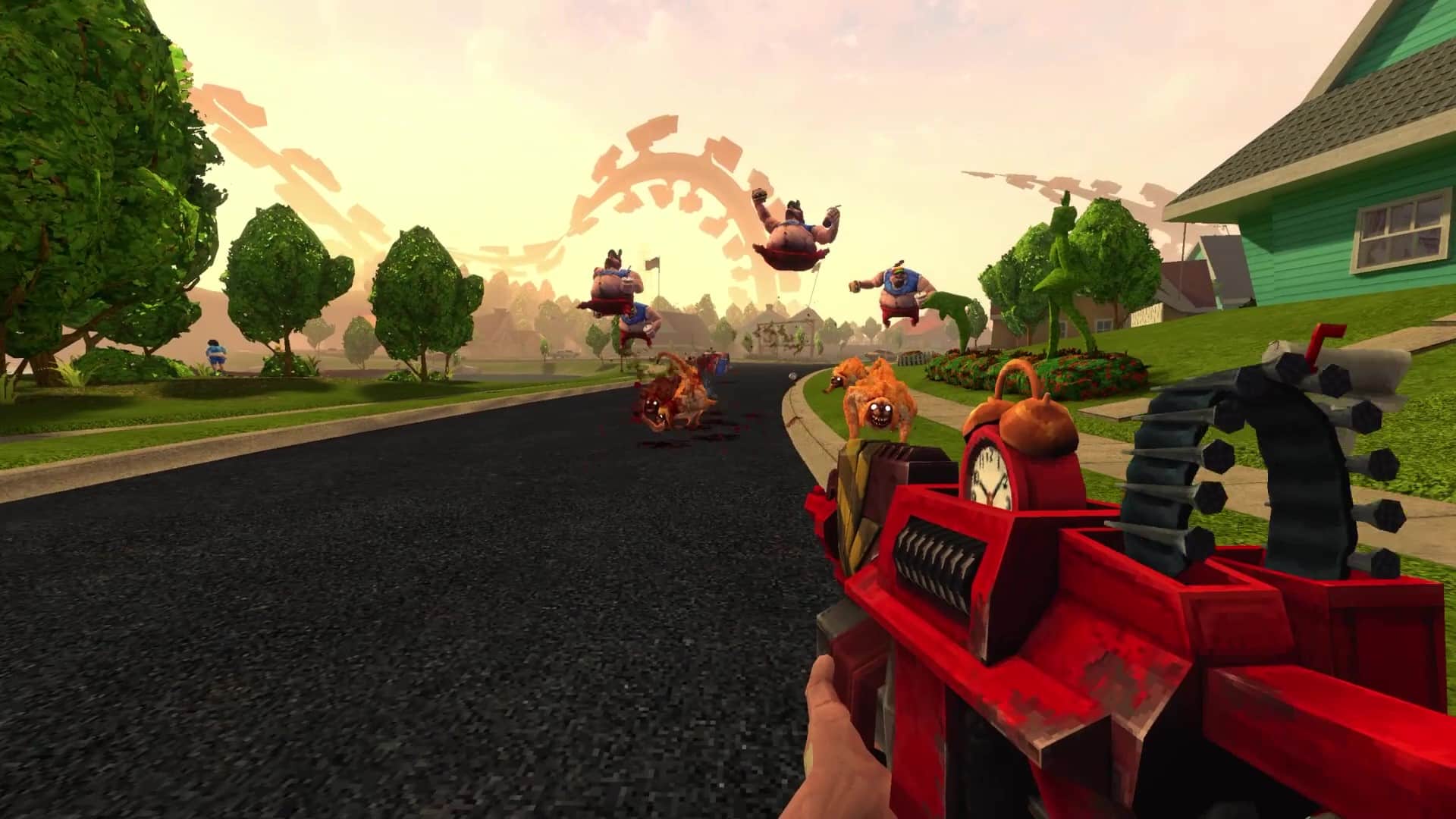 Now here is where my concerns with the game begin. The game sometimes falters in figuring out what it wants to do. At times, it is an arena shooter, which makes it fun to play. Nothing feels good like shooting and pissing at hoards of enemies.
At other times, it becomes a key-hunt fetch-quest which ruins the pacing. I could've lived with this had the soundtrack been good, which, again, gives a mixed result to my ears. Sometimes, the soundtrack is enjoyable. Sometimes it isn't.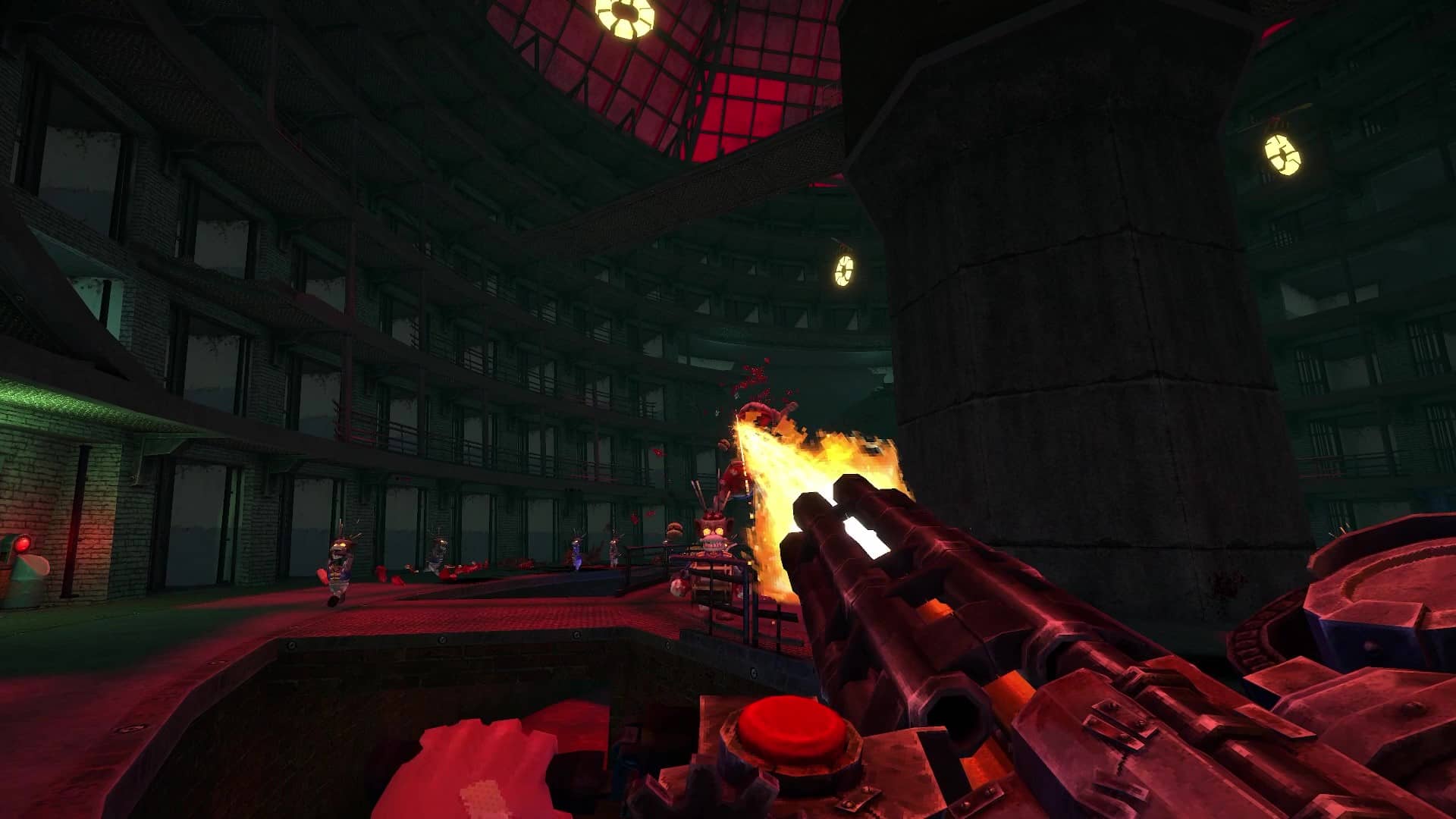 It would've been better if they focused on the game being a straight-up arena-shooter where players go from point A to point B, but that is just me.
Apart from that, the weapons are fun and add variety to the gameplay. Each weapon gets the POSTAL treatment, starting with the signature shovel which is now a chainsaw shovel and can parry projectiles as its alternate fire. Similarly, players will get a pistol, which can lock into enemies for its alternate fire and kill and packs a punch, Super Shotgun with a grappling hook which helps pick up the pace, etc.
Power-Ups, Dude
Of course, no POSTAL game is complete without not having the ability to piss on people, and POSTAL: Brain Damaged never forgets about that. Yes, players can piss on people, and to make it practical, players can pick up powerups which make the piss deal elemental damage like fire damage, freeze up enemies, etc.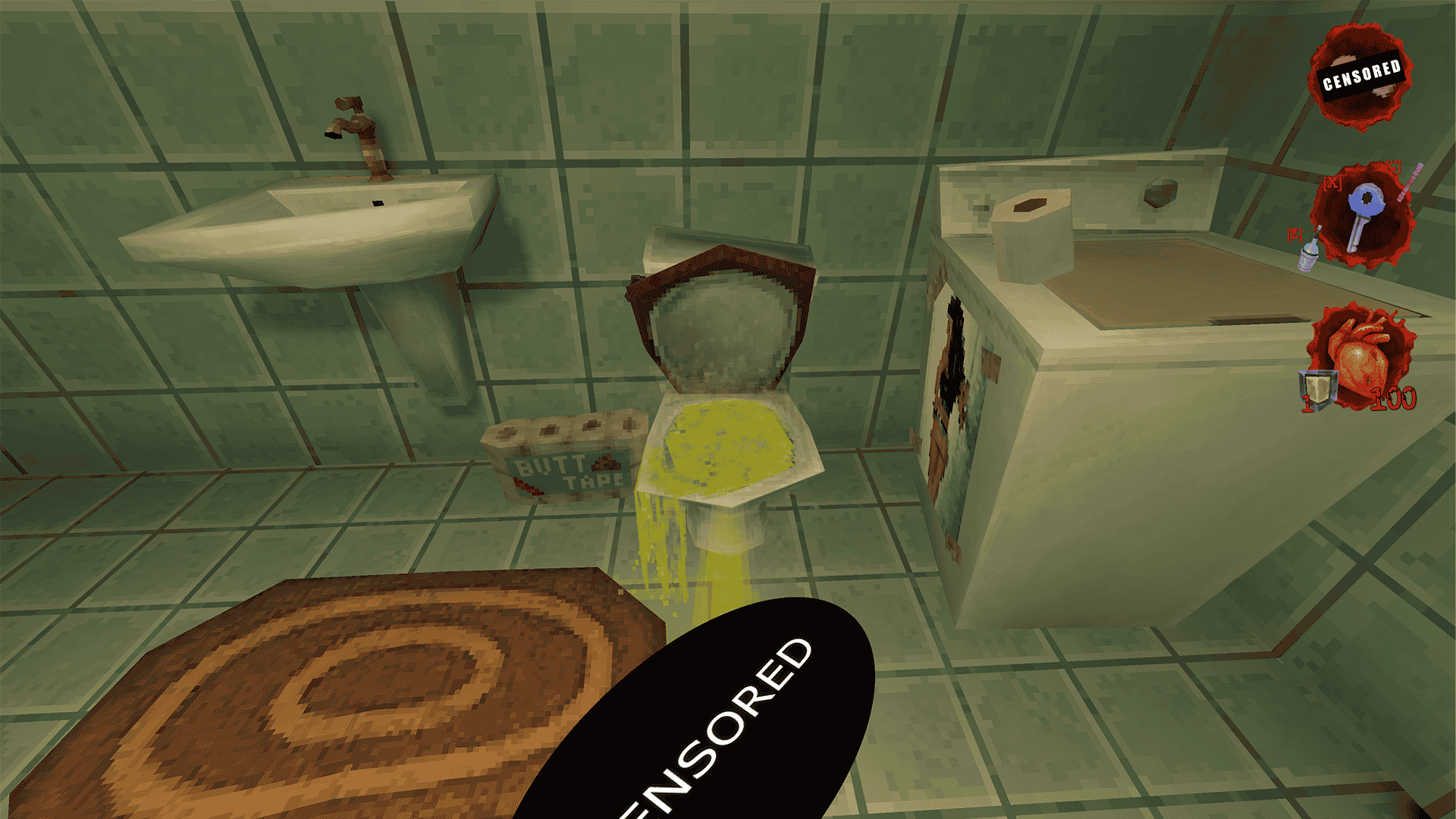 Furthermore, players can pick up powerups and use them to give them an advantage over the enemies. Some will let players dual-wield guns. Some make them invincible for a while, etc. I won't go and spoil them, but the powerups are items from Postal universe.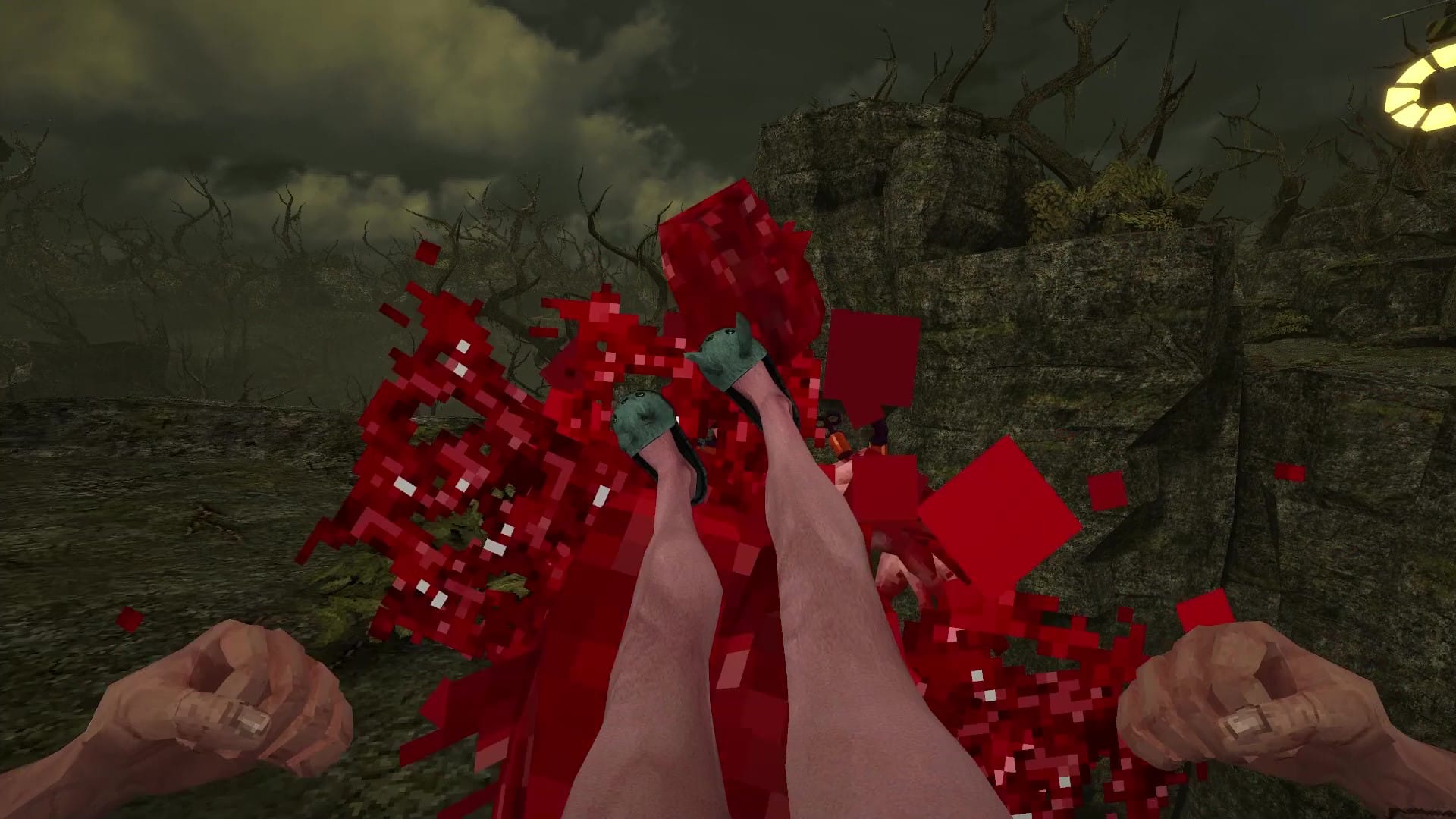 And finally, yes you can kick enemies. Unfortunately, it is not fun to use, which is fine because even POSTAL 4's kick is disappointing.
Performance
I am glad to report that performance-wise, POSTAL: Brain Damaged performs well. It ran on my system running an RTX 3060, a Ryzen 2600 at base clocks, and 16 GB of RAM. I cranked all the settings to the max at 1080p and did not experience slow-downs or frame-drops of any sort.
Design-wise, the game follows a retro theme. Players who have tried past HyperStrange games will be very familiar with the art style, where textures at close-up look pixelated and retro. Character models are mostly low-poly and give the game that retro feel.
There are various graphical settings at the disposal, so players can tweak them to their desire and get the necessary performance out of it. It isn't too demanding to run POSTAL: Brain Damaged, thankfully.
Final Verdict
In the end, POSTAL: Brain Damaged is a fun, polished boomershooter to play. Fast and brutal, the game is a brilliant addition to the Postal universe, which only proves the point of how messed-up Postal Dude is in his mind.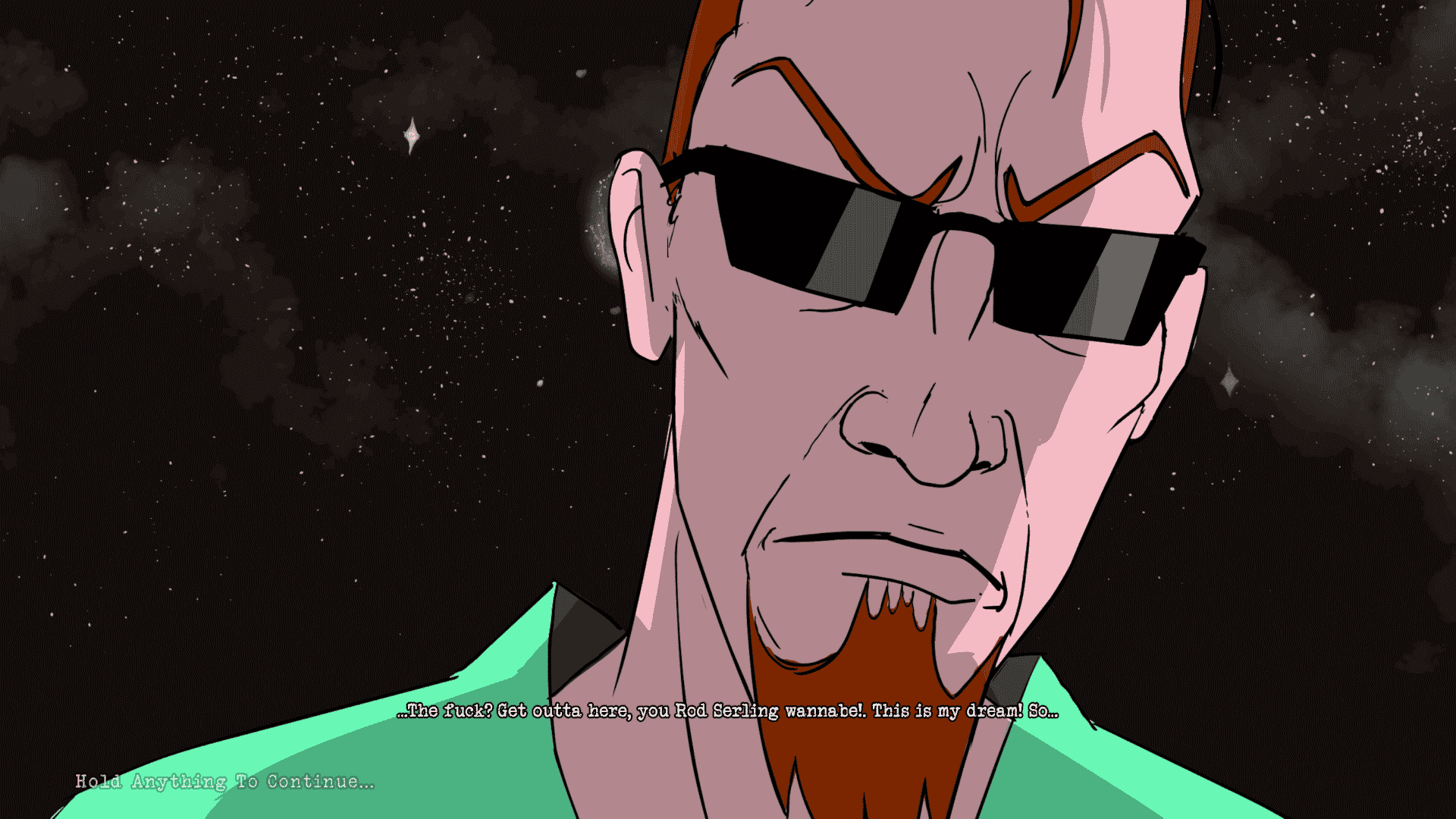 At the same time, there are some minor hiccups in the game. Fortunately, this is Hyperstrange, and they read almost every feedback for the game they work on, so I'm pretty sure they'll address some of the issues.
I cannot stress enough how much fun I had shooting and flying around with the Super Shotgun in this game, and for that alone, this game gets a recommendation.
Thanks to Hyperstrange for providing us with a review copy to try the game out.
Postal: Brain Damaged is a fun, fast boomershooter which embraces what makes the genre fun to play. Taking place in the Postal universe, it has the same humour synonymous with the series it is based on, and even though there are minor shortcomings, the positives and fun to use guns make up for it.