Antony Johnston, the mastermind behind Resident Evil Village's thrilling storyline, recently shared an interesting tidbit on his Instagram account. According to him, Lady Dimitrescu, the game's iconic boss, prefers the company of women and is exclusively attracted to their life-giving blood.
It feels like eons ago when Lady D first graced our screens and sent gamers and internet users alike into a frenzy with her towering presence and enigmatic allure. One can't help but yearn for those simpler times when all we had to worry about was securing a life-sized towel of our favorite vampire.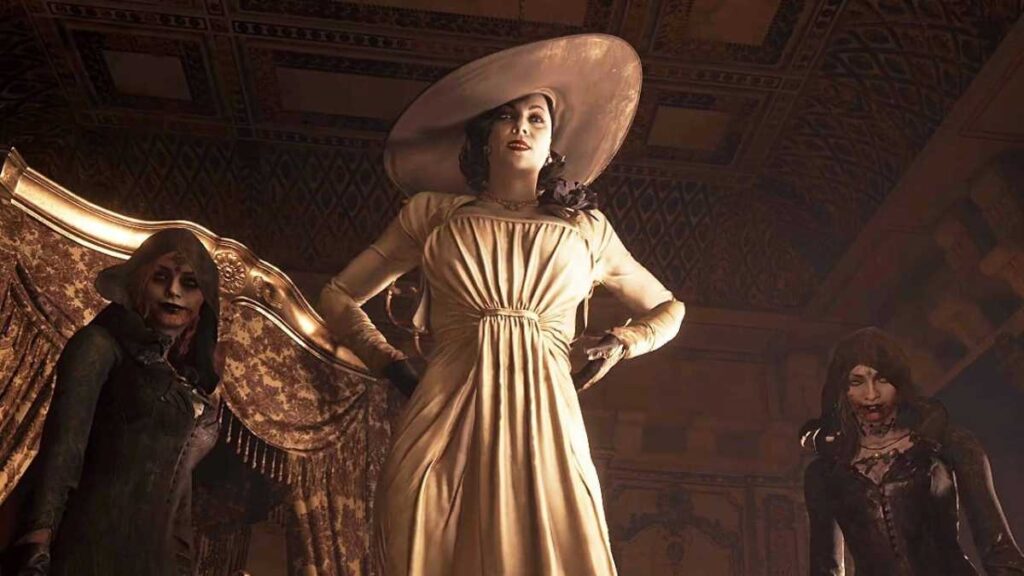 Many Resident Evil Village fans may have been lusting after the towering and elegant Lady Dimitrescu for all the wrong reasons, as it turns out that the scriptwriter, Antony Johnston, has revealed in an Instagram post that the character is actually gay. This little tidbit wasn't explored in the game itself, perhaps understandably, given that Lady Dimitrescu was too busy terrorizing and attacking protagonist Ethan Winters. Nevertheless, it adds another layer of complexity to the character and highlights the importance of representation in popular media.
Lady Dimitrescu, the towering antagonist of Resident Evil Village, has been the subject of intense fan speculation since her debut, and now, the scriptwriter of the game has confirmed that Lady D is, indeed, gay. Fans have been pointing to various clues, such as her apparent disdain for men, her collection of erotic statues of women, and the fact that her castle is exclusively staffed by women, as evidence for her sexuality. Scriptwriter Antony Johnston confirmed the theory in an Instagram post, noting that the only thing that arouses Lady D about men is their blood.
It's heartening to see the overwhelmingly positive response from fans, who are thrilled to see one of gaming's most beloved and iconic characters finally represented as a queer woman. Lady Dimitrescu's sexuality, while never explicitly discussed in the game, is an important aspect of her character and adds a new layer of depth to her already compelling backstory.
Johnston's confirmation of Lady Dimitrescu's sexuality sheds light on a character that had already captured the attention and imagination of the gaming community. While not explicitly stated in the game itself, Lady D's sexual orientation is heavily implied and hinted at through various elements of the game's design and story. Regardless of whether it's considered "canon" or not, the fact that Lady Dimitrescu is a prominent character who happens to be gay is a significant step forward for representation in gaming.