The upcoming season of Rainbow Six Siege is going to be exciting and full of tenacity. Ubisoft brings Operation Heavy Mettle as the name for Year 8, Season 3 to us. We will be getting a new operator who will join the Attacker's Roster.
However, this is not all as we will also be seeing the new Frost Rework, Quick Match 2.0, and many other Quality of Life changes. One of them will be, will be the addition of a new game mode to Arcade and an overhaul of the tutorial dedicated to new players joining the game this season.
What are the new things about Rainbow Six Siege: Operation Heavy Mettle?
Ubisoft looked in the direction of a more grounded approach when creating this operator. Armed with R4C and LMG-E as her primaries and, ITA 12S and MK1 9mm as her secondaries, Ram is a 3-armor, 1-speed operator. Her secondary gadgets include Stun Grenades and a Hard Breach Charge.
Joining the Redhammer squad, Ram is a South Korean operator who will be joining the roster of Attackers. Her primary gadget will be a Bu-Gi Auto Breacher which is a throwable bulldozer rampaging through the map and destroying soft, breachable surfaces. It is a bulletproof tool that Ram can remotely activate from anywhere on the map.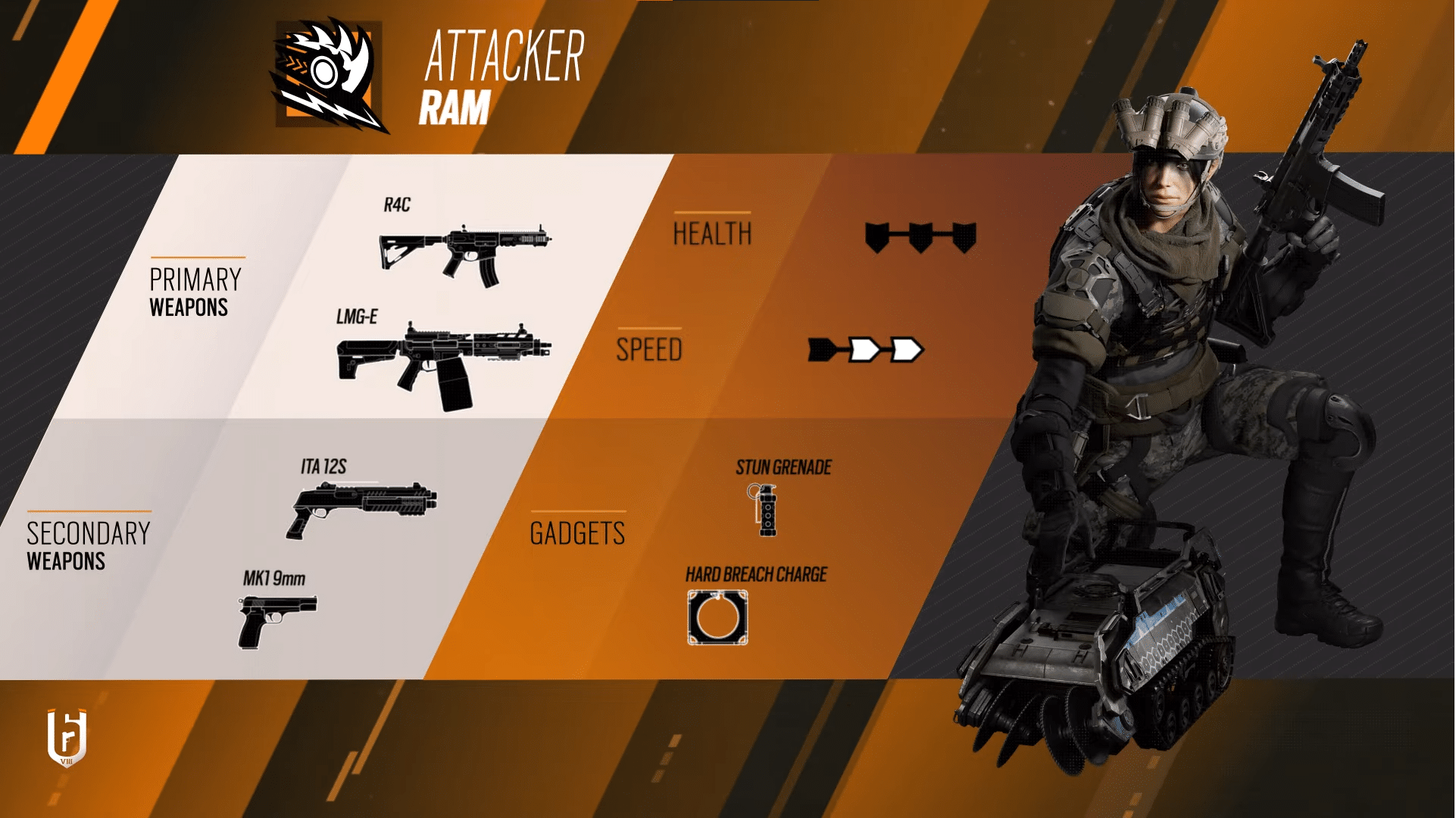 She can also choose its trajectory between front, left, and right directions. While the Bu-Gi may seem invulnerable, it can actually be destroyed instantly with C4 or Impact Grenades. Additionally, there is a red canister located on the back of the gadget which can be shot to destroy it. Solis and Mute are the primary counters against Ram, as Mute can jam her gadget while Solis can spot the gadget with her goggles.
Rainbow Six Siege is also adding the commendation system, which is a new way for players to interact with other players. Through this, players can commend two other teammates among three different categories. They will also get the option to decide whether the opponent team was a worthy opponent or not. Continuous engagement with the commendation system will reward players will Alpha Packs.
Frost, Grim, and Fuze, Lesion will be getting balancing changes this season. Frost Mats now trigger a wounded effect on the player. Grim can deploy his hives in a more versatile manner. Fuze can use his gadget through Talon Shields.
This update will include a rework of the shotgun. Lesion will be able to deploy more mines. Apart from this, Quick Match 2.0 and Unranked Matches are also getting some significant changes.