It's that spooky time of the year when facing your fears not only makes you brave but also rewards you with some of the best items in Fortnitemares.
If this is your first time in Fortnite, know that Fortnitemares is an annual event in Fortnite that takes off shortly before Halloween each year. You earn limited-time exclusive rewards in Fortnitemares by completing each reward item's corresponding quest requirements. These quests are not that hard to complete even if you are starting the epic Battle Royale game just now.
Fortnitemares 2023 started this October 10th and will continue up till November 3rd, 2 AM ET. With that said, let's now have a look at Fortnitemares 2023 reward items before diving into quest details themselves.
Fortnitemares 2023 Rewards
Players will earn the following cosmetic rewards for completing quests in Fortnitemares 2023:
Bat Royale Back Bling (by completing 5 Fortnitemares Quests)
Cat Banner Icon (by completing 5 Fortnitemares Quests)
Sweet! Emote (by completing 15 Fortnitemares Quests)
Phantasmic Fall Contrail (by completing 15 Fortnitemares Quests)
Hypno-Bat Spray (by completing 15 Fortnitemares Quests)
Revenant Rider Glider (by completing 25 Fortnitemares Quests)
Within the Sanctum Loading Screen (by completing 25 Fortnitemares Quests)
Rise of the Revenant Lobby Track (by completing 25 Fortnitemares Quests)
Although the event has just started, we advise you to complete these as soon as possible. These are exclusive limited-time items and will never come back to Fortnite ever again.
And that's not all! Many other items have also been unvaulted, such as the Pumpkin Launcher, Wook Stake Shotgun, Witch's Broom, and various candies! These can be found on the battlefield and will continue to be available for the duration of the event.
The upcoming Halloween is full of excitement and it's likely you are already caught up in its preparation. If you are busy and don't want to miss out on these exclusive reward items, there's no need to worry.
At Eldorado, you can always buy these Fortnitemares 2023 cosmetic items as well as other highly coveted items!
Fortnitemares 2023 Quests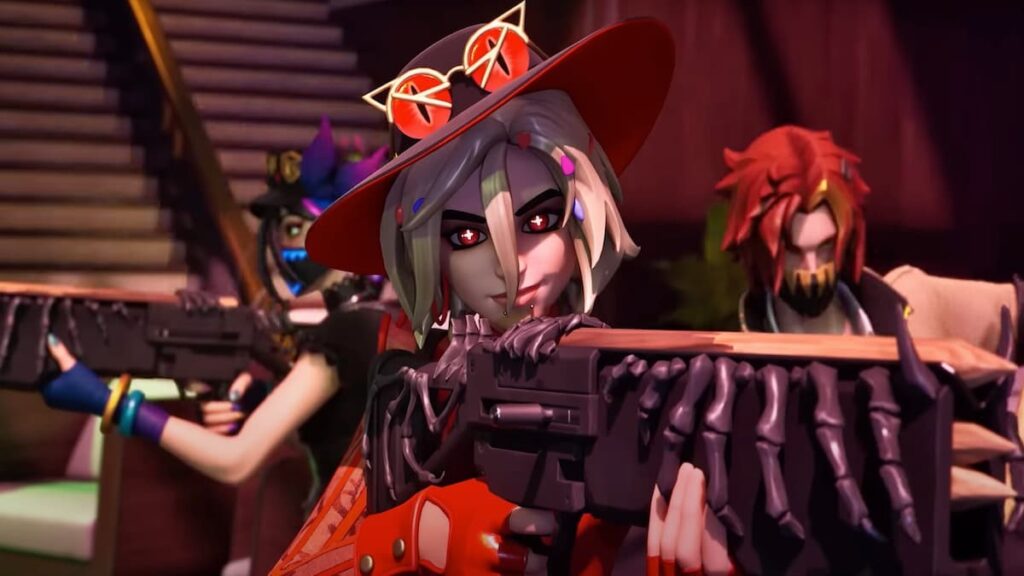 Just like with other events in Fortnite, Fortnitemares 2023 quests are also divided into phases. Epic Games released the first set of quests to players just a couple of days back and more are scheduled to follow soon.
As such, here is every Fortnitemares 2023 questline that players need to complete to earn every exclusive Halloween-themed reward item:
Blood Moon Rising Quests (starting Oct 10)
Tricks & Treats Quests (starting Oct 13)
Spooky Show-Off Quests (starting Oct 16)
High Stakes Revenge Quests (starting Oct 19)
Be The Nightmare Quests (starting October 23)
Sneak Like Shadows Quests (starting October 25)
Kado Thorne's Last Stand Quests (starting October 27)
Besides rewarding players with exclusive cosmetic items, completing Fortnitemares 2023 questlines also rewards players with tons of XP points.
XP points are needed in Fortnite to level up and these quests present themselves as an ideal opportunity for players seeking to quickly level up in the epic battle royale game. For instance, the "Search a Ghost Buried Chest or Rare Chest" quest objective in the Blood Moon Rising Quests grants players a whooping 15,000 XP points!