We all know Roleplay in India is always about Interesting Robberies and Thrilling Chases around the city while risking the lives of innocent civilians. Whereas, NoPixel India has brought some new things to enjoy the roleplay experience while you can chill with nature.
San Andreas State Park Rangers
SAN ANDREAS STATE PARK RANGERS Police Department is one of the most underrated police departments in Roleplay around the world, and NoPixel India is one of the first servers to bring it into reality. We will know more about the department leads, commands, and what it is like to be a Park Ranger Officer.
Currently, this department has been commanded by Sgt. Ranger Noah White, Matt Cordell, Rex Davis, Maya William under the leadership of Lead Ranger Lt. Eddie Brock.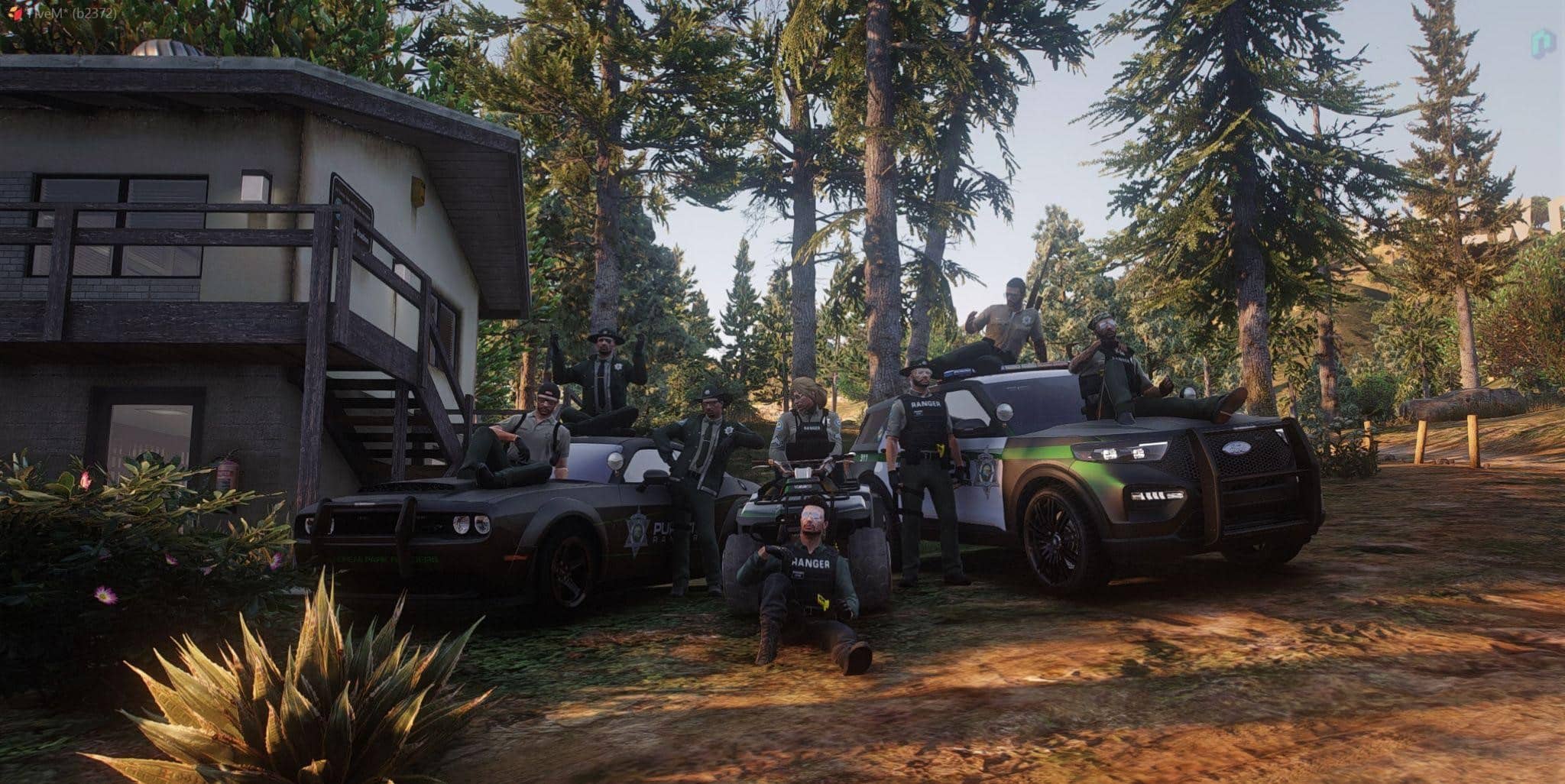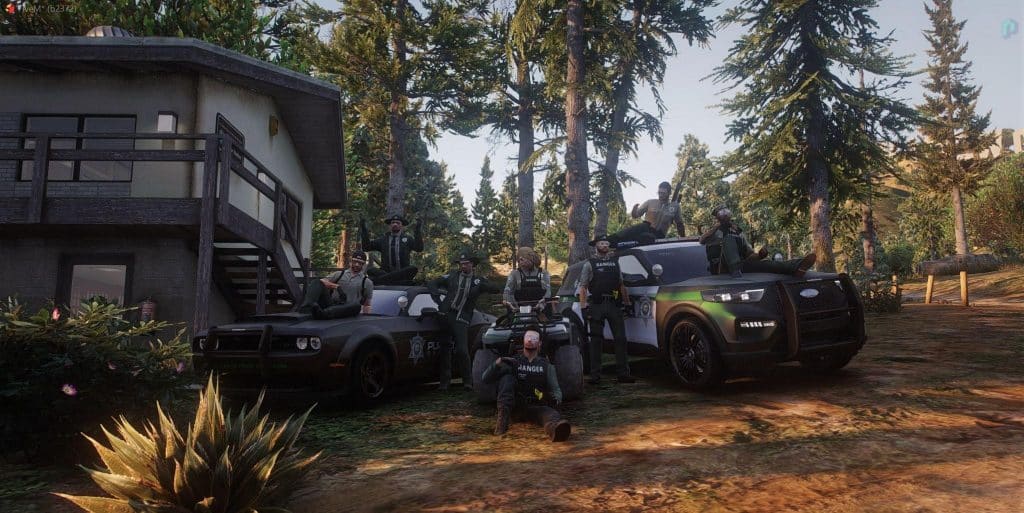 The department's main purpose is to take care of the forest life around the state. They are also responsible for protecting our state and national parks; the natural resources, ecosystems, and wildlife wIthin them; and the people who visit them.
Whether fishing, hunting, or just getting outside for the weekend, the San Andreas Department of Fish and Wildlife helps citizens make the most of this amazing state. However, the safety of all must be taken into account. The consequences of overhunting and overfishing pose a great risk to our ecosystem and to our economy. Regulations on commercial as well as private operations must be placed in order to prevent an ecological disaster which is taken care of by the San Andreas State Park Rangers.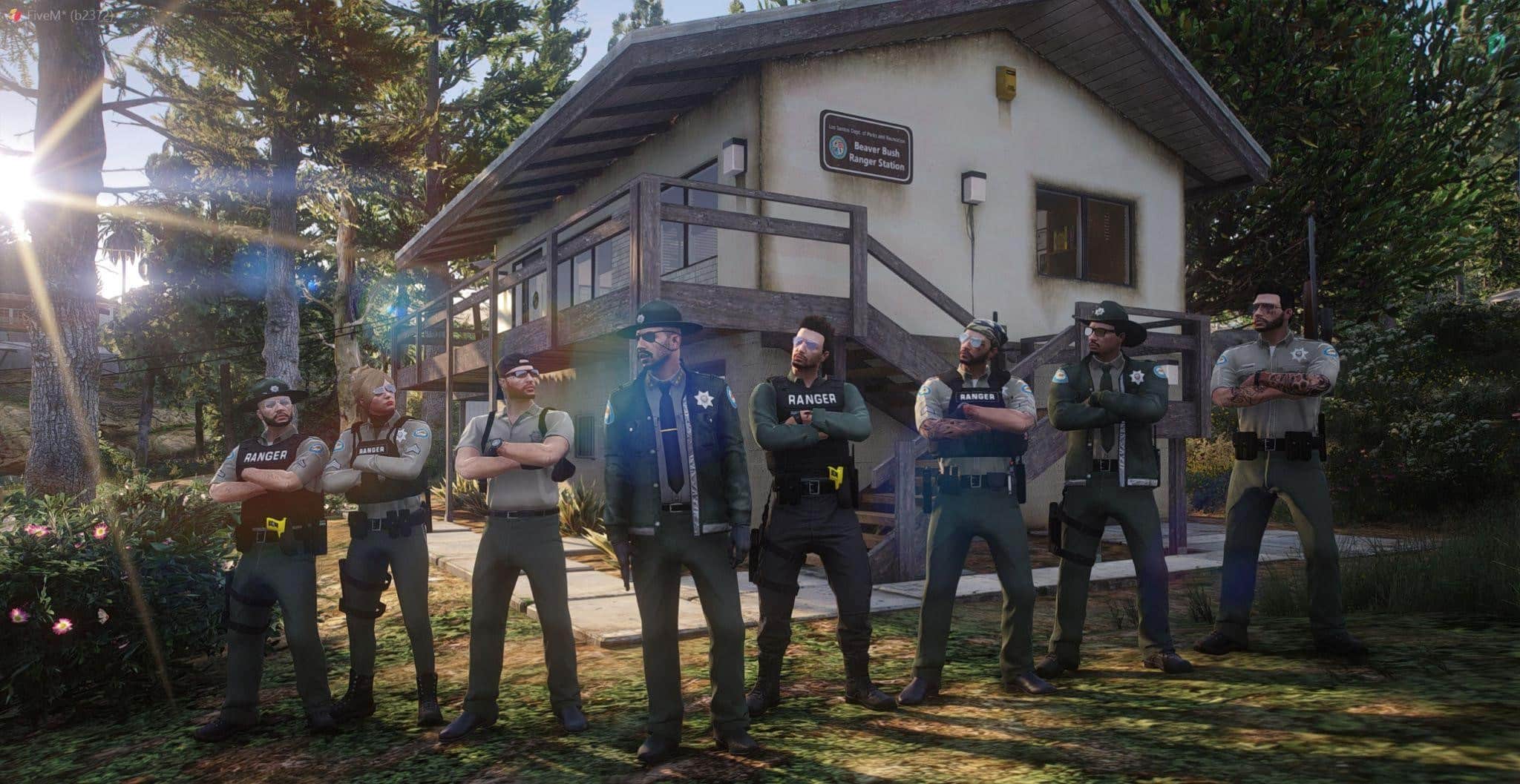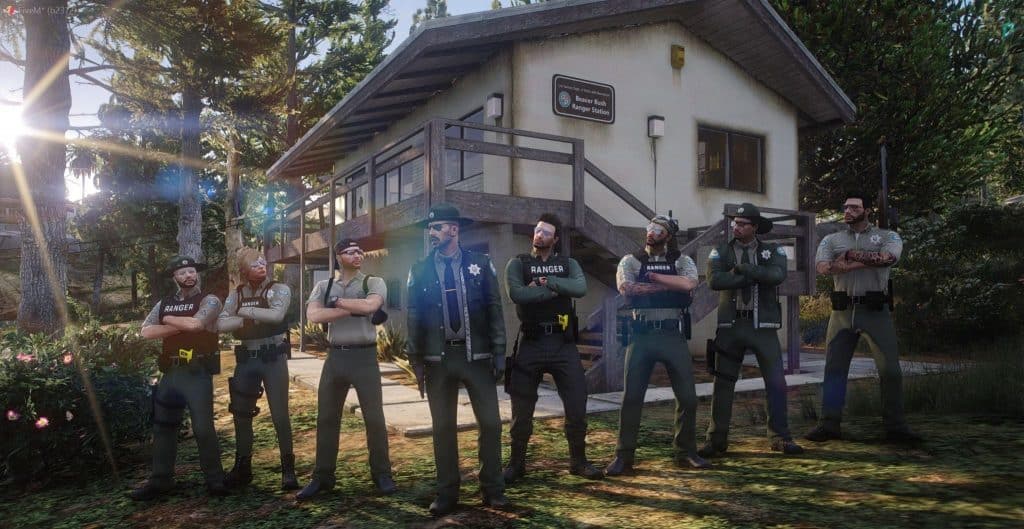 No Pixel India also has its own Park Ranger Departmental Office which is also known as Beaver Bush Park Ranger Station located at Baytree Canyon Road & Marlowe Drive in Vinewood Hills and their units can be seen patrolling various areas of Blaine County such as the Chiliad Mountain State Wilderness area, the Paleto State Forest, the Grand Senora Desert, and Raton Canyon.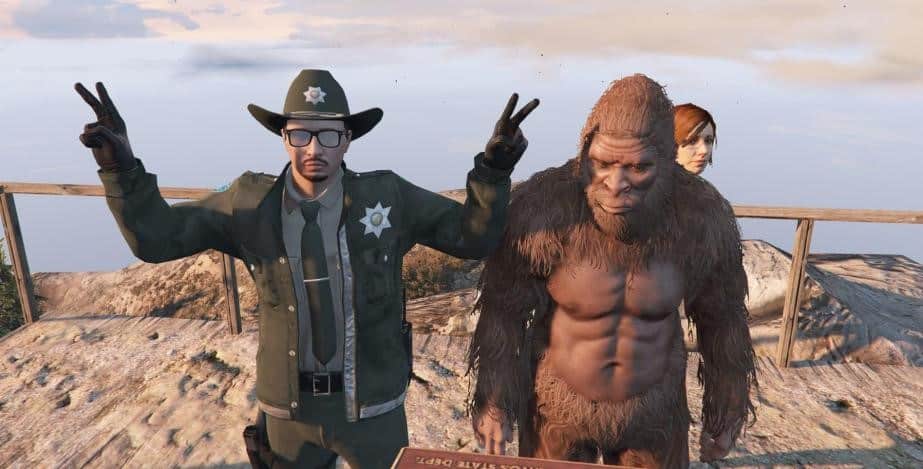 The Department has made overall a decent track record of maintaining peace and balance in the ecosystem of the wildlife. People are often found arrested by the Rangers for smuggling about to be extinct species that come under the Wildlife Protection Act under the state.
According to an interview Sgt. Rex Davis quoted
"We are a Law Enforcement Officer equal in training and qualifications to all other federal law enforcement officers with additional responsibilities. As a Park Ranger or Power Ranger as they call us, we ensure that the cultural and environmental resources of the park are enjoyed not only today but for generations to come for which certain rules should be maintained. I enjoy the drug busts around the forest as it makes me explore the wild. I also give fishing and hunting briefings to people and they are quite friendly with us all the time. We are currently training a wild gorilla to ride along with us, his name is 'Dhiren'. Overall, it is another experience far from the crowd and pollution of the city."