You never know what you're going to find in the current condition of the video game business; it's usually exciting to stumble across a title that attempts something new and fails spectacularly—almost literally here. There's no disputing that Firewatch is a gorgeous title, a startling departure from Telltale's The Walking Dead color palette, but it's done so much more than that.
Firewatch was a somewhat unknown concept when it was first introduced in 2014. After all, it wasn't developed by a significant firm like Bethesda or a well-known independent publisher like Valve or Activision Blizzard. Actually, it was created by a group of authors, designers, and programmers known as Campo Santo.
About the Game
With that out of the way, here's everything you need to know about Firewatch: A first-person adventure title centered in the Wyoming mountains following a devastating firestorm in 1988. Desperate to escape his emotional turmoil, Henry (the hero) has chosen to labor in the mountains. His sole companion is Delilah (the lady who chats to him through the radio). When you initially arrive in the world, you are presented with a number of straightforward decisions and conversation choices that serve to set the stage for the rest of the tale. As expected, they arrive on time and shed some light on Henry's predicament: his spouse is suffering from Alzheimer's disease and early-onset dementia.
Have You Read: Salt and Sacrifice Review – Tedious Mage Hunting
Seeing an ad in the newspaper for a firewatcher, Henry decides to accept the position. During the closing seconds of the reminiscence, you are exposed to the Wyoming Mountains, a few of its landscapes, as well as the game's graphic style. Your illusion of being alone in the woods is destroyed when you learn that you are being followed and observed by an enigmatic individual, that the environment itself is not what it appears, and that you have made an unsettling revelation amidst yet another major approaching forest fire. The whole scope of the enigma is revealed only when you learn the identity of the person following you.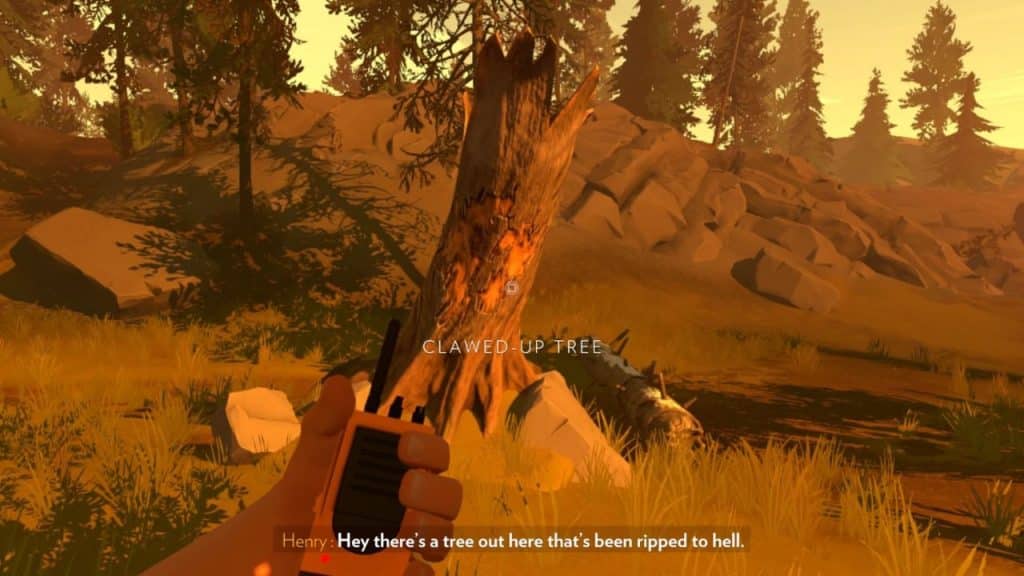 Story
The story of the game spans 79 days, with a number of noticeable breaks in the flow of events (i.e: Day 15 to Day 33.) It all begins with the finding of the person and ends with Ned Goodwin himself. The deadly wrinkle in the riddle is revealed here when Brian Goodwin's demise is revealed.
In spite of the riddle being unraveled, the buildup of the story to its conclusion seems unfair in comparison to the pleasure derived from eventually knowing the mystery. The finale, on the other hand, was so abrupt that it left me stunned. You uncover Brian's corpse one minute, and then you're flying home in a chopper the very next.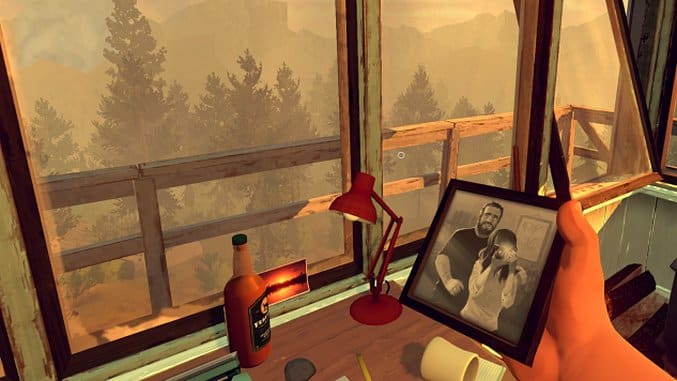 Moreover, this may be one of the most vexing aspects of the situation for me. Throughout the narrative, Henry is introduced to us, and we acquire a great deal from the conclusion. No matter how much attention is placed on clearly defining origins and finishes, the plot's exchanges involving Delilah and Henry are permitted to be quite open and unstructured. The game has a lot of room to grow, and additional flexibility would have been a fantastic addition.
Have You Read: Cuphead: The Delicious Last Course Review: Tasty Dessert
Nevertheless, it's natural that Campo Santo sought to maintain the narrative consistent. Since most media consumers are well-versed in the skill of "dragging it out," an issue that affects broadcasts, movies, and video games, obscuring the genuine meaning of the narrative with extraneous information. We may deduce that the tale wasn't to drawn out in order to make it current and relevant, as CS clearly intended. Instead of resorting to formulaic writing, stupid narrative tricks, and pointless details, I am relieved that the story's middle didn't include additional "bulk" or conversation.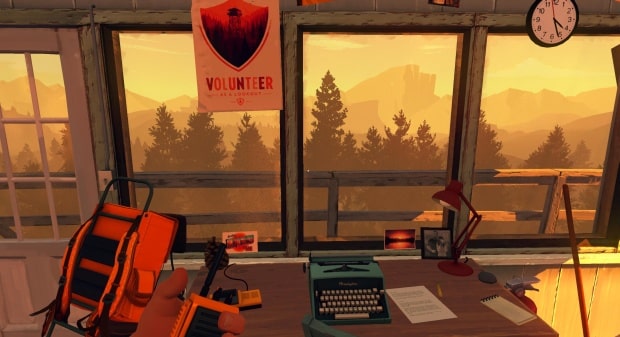 What I Think
Firewatch, in my opinion, is a title that every story-minded, methodical, and artistically-conscious player ought to play at least once throughout their lifespan. But I must emphasize that Firewatch is not a title everyone can enjoy. Candor, practicality, and realism are all present in the game's plot, which has the ability to come to pass under the appropriate conditions. Some gamers don't see the value in using realistic narrative techniques in their games.
Gamers have been eager to characterize games like Firewatch and others like it as 'walking simulators' because of this. This, unfortunately, is a long cry from the truth. Getting to learn that the universe of Firewatch would reveal to you that it is a wonderful place with a lot of lovely things.
Through their unique and amazing gameplay mechanics, Olly Moss and Jane Ng have made sure that the title stays true to its moniker. Color combination and clarity in Firewatch are excellent examples for other games to emulate. It's no exaggeration to say that Firewatch is "among the most gorgeous titles of 2015," and in truth, it pays homage to that claim. Firewatch's visual style is distinctive, in my opinion, and I think that most players would concur.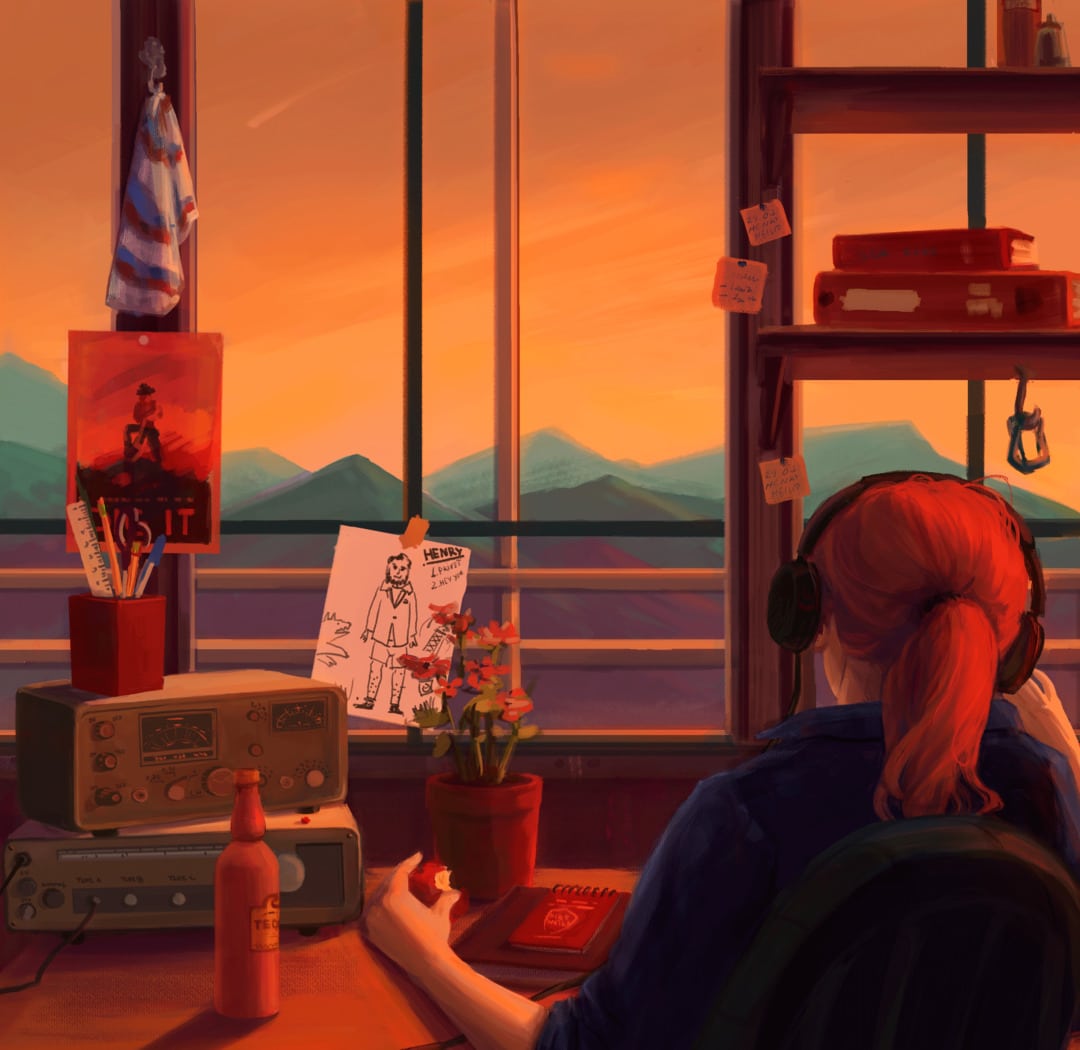 The Final Verdict
In spite of its promising beginnings, the narrative doesn't conclude in the best possible way. The revelation comes just when the plot appears to be nearing a dramatic and illuminating end, and it sounds like a clueless escape. Even though I'm not planning to offer anything away, I think I grasp their intent and the perspective they were aiming for, as well as what it implies for the plot, but several occurrences later in the narrative conflict specific acts characters do and the final disclosure of what's been happening.
It's a shame since the tale and experience themselves are still wonderful. As if that wasn't bad enough, there's a side story to be discovered in different memos involving two former rangers that seems crammed into the storyline to come up with some sort of message. While some could suggest that it's vital for games to address these issues on a regular basis, I find that in this instance it comes off as coerced affirmative action.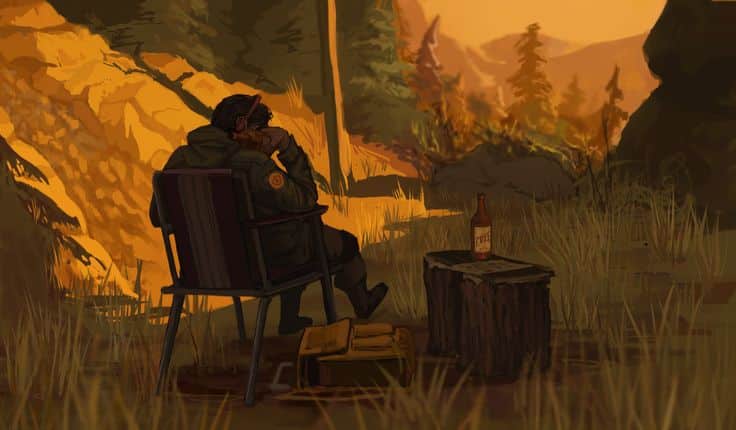 Firewatch, on the other hand, seems like a long journey on the correct track for video games, not just a short one. The narrative and voicework are excellent, the enigma is well-paced and engaging, and the carefully inserted minor information enables the player to develop their own judgments regarding the tale and people.
I was hoping for a more satisfying conclusion, however, this is still an enjoyable and quick diversion that I'd suggest to just about everyone. For the first time, a videogame novella fully exploits its medium as well as narrative in general.
You are here, and it's beautiful, and escaping isn't always something bad.