The use of extraterrestrials in horror video games is startling. Contrary to popular belief, extraterrestrials seldom feature in horror products like horror shooters and action adventures. Greyhill Incident, an anticipated survival-horror game, mixes classic-style dark invaders and Saucers in a horror game environment, making it fascinating. Greyhill Incident's latest teaser was unveiled by Refugium Games earlier this month.
It is 1992, and the town of Greyhill, which serves as the title location in the Greyhill Incident, is plagued by strange happenings they are unable to describe. As a last resort, the people of Greyhill boarded up their houses to protect themselves from the impending alien invasion.
When night falls in Greyhill the protagonist avatar, Ryan Baker sets out with a rubber mallet and handgun in tow. He would have to evade the dangerous Greys while accomplishing different duties for his neighbors. As per the game's Steam profile, Greyhill Incident is a terrifying first-person horror-thriller that resembles remarkably Outlast and other first-person horror titles.
It's evocative of Outlast, however, it also evokes M. Night Shyamalan's Signs, a 2002 sci-fi horror thriller about an extraterrestrial incursion. Such as the heroes of Signs, the characters in Greyhill Incident will be able to traverse the countryside and farm fields, as well as one person who wears an aluminum foil tinfoil helmet. Greyhill Incident Steam claims that this is Ryan's brother, Bob "The Lunatic" Baker. There is also a character named "The Veteran" Brandon on the Steam website, and he looks to be in a bad situation towards the conclusion of the clip.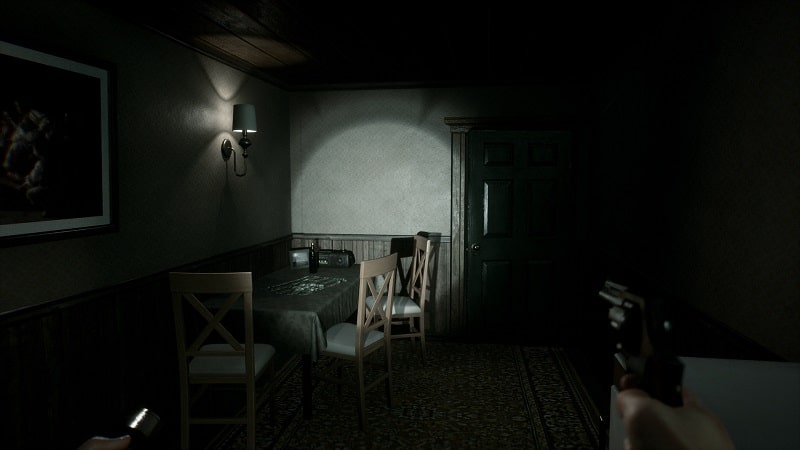 Greyhill Incident is currently exclusively scheduled for launch on Windows, so it appears that PC players would be getting a golden chance to uncover the secrets of Brandon and the remainder of Greyhill's inhabitants next year when the project hits the shelves.
It's reasonable to assume that if the project is popular enough, platform versions would be considered, but none of it has been disclosed at the time of this posting. For the time being, anybody who wants to download Greyhill Incident on Windows through Steam and experience the game's scary alien takeover tale must prepare to do so.