Greg Bear, 71, has been with us for a long time as the creator of the Halo Genesis Series of novels. Late yesterday night, his relatives verified the tragedy, saying that he had a seizure early this month.
There are memorials being held for Bear, who wrote more than 50 science fiction books and is now considered a literary icon by his devotees. Many people who have read Bear's books or interacted with him at conferences recall him as kind, kind, and clever. Bear's hordes of followers are paying him honor by recommending and discussing their favorite Bear pieces.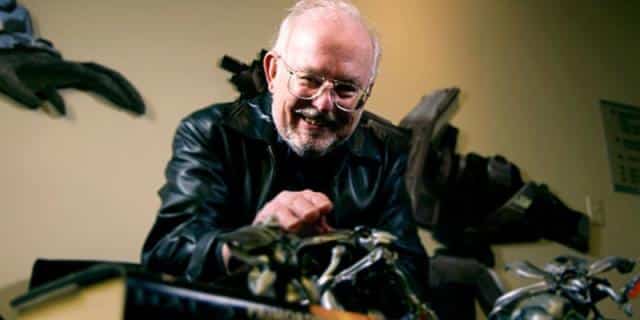 The death of Bear was reported by his spouse, Astrid Bear, late on Sunday morning. It followed her disclosure that her spouse had had a seizure and was now being kept alive by artificial means. Throughout 2011 and 2013, the Halo Forerunner Saga was made available to the public. Bear had greater leeway to experiment with new ideas with Primordium, Halo: Cryptum,  and Silentium since he was tackling previously uncharted territory.
Said goodbye to my dad today. I love him and I'm going to miss him so much. A lot of who I am I got from him, and I know he was always proud of me and I was proud to be his daughter. Read one of his books in his honor, if you're so inclined. https://t.co/eUFvX45HCU

— Dickgirl Van Dyke (@Correspondence) November 19, 2022
Many people on ReserEra recall his contributions to the Halo games with great appreciation. Readers like Slatsunus have praised his work, saying that his stories are "not only amazing Halo books but great sci-fi overall." DopeyFish concurs, saying, "Cryptum was such a wonderful novel." "Bear's writing style was very natural. The words he uses create vivid mental imagery. He paid attention to the tiniest things that others would overlook."
Astrid, Bear, and their children Chloe and Alexandra are Bear's surviving family members.