Kerbal Space Program 2, the sequel to the indie hit Kerbal Space Program, finally gets its release date. Publisher Private Division and developer Intercept Games officially announced.
The title will launch in early-access next year, on February 24 for PC (via Steam and Epic Games Store). PlayStation 5 and Xbox Series versions of the title will launch after the 1.0 launch on PC.
In the sequel to the hit spaceship builder and simulator, players will get a front-row seat to developement throughout the experience. For the early access launch, the title will feature:
Customizable parts and new space-flight technology: The inventive creations that the first title is known for will reach new levels. Players get over 350 new and improved parts like engines, fuel tanks and more.
Improved onboarding: The title plans to welcome players in the most accessible way possible. The game introduces animated tutorials, improved UI, and fully revamped assembly and flight interfaces. It allows both experienced and novice players to put their creativity to the test.
New tools to optimize your exploration of the universe: Along with the new improvements, players can time warp while accelerating using the new non-impulsive manoeuvre planner. A new sphere of influence, map iconography, and atmosphere indicators take the guesswork out of interplanetary maneuvering.
Rich new environments to explore: Unprecedented detail, variety, and realism make each celestial body a rewarding destination. Clouds, atmospheric scattering, and an all-new terrain system will take players' breath away.
The developers also shared the roadmap for the title and what players can expect down the line.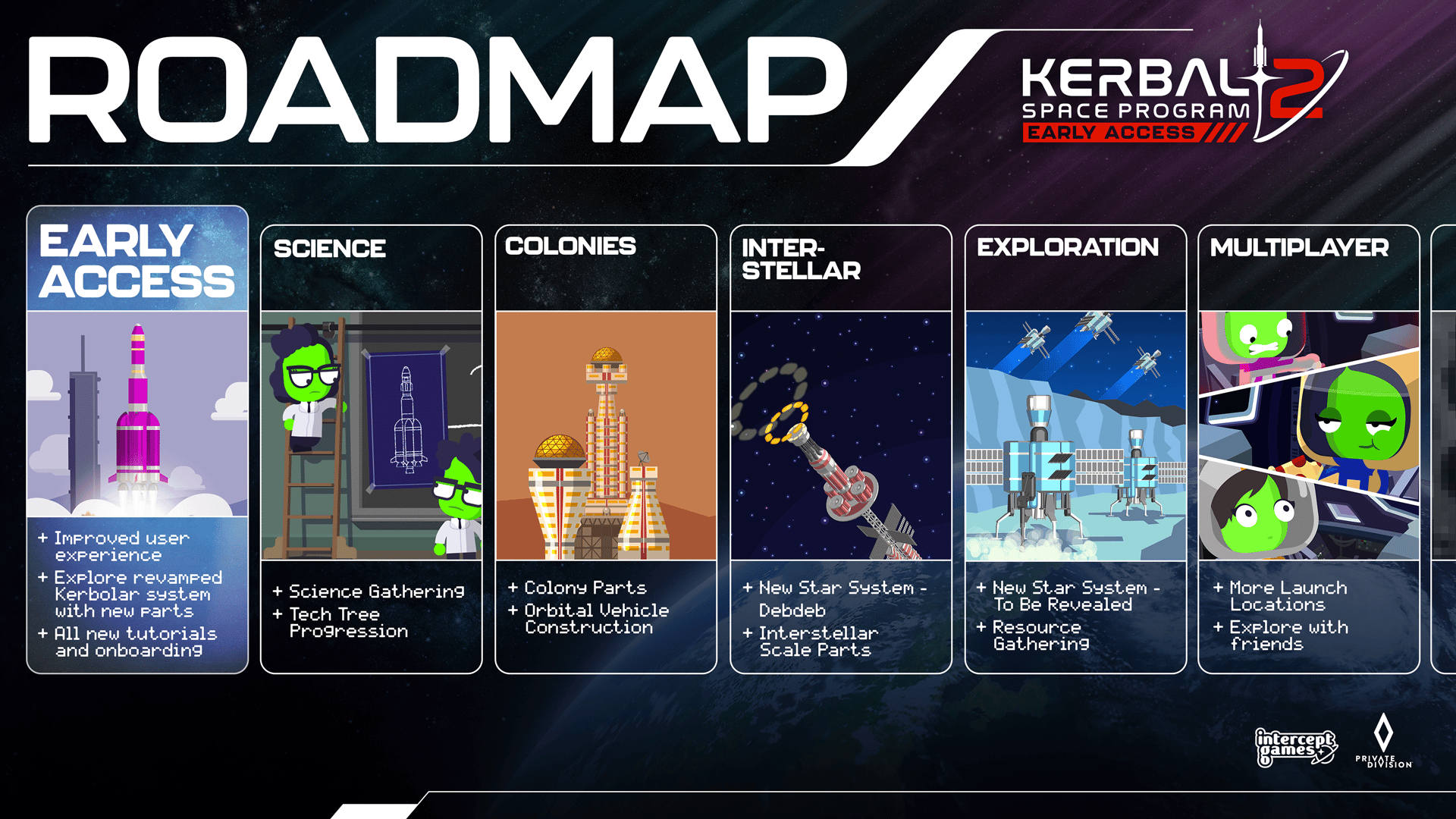 Check out the new video from the developers of Kerbal Space Program 2 down below.