For many years, Nibel has become a well-known go-to source for anything gaming on the internet. The mysterious Twitter account user with a Mob Psycho 100 profile picture amassed a large following. Many also followed him for their fun demeanour on the platform and their swift news coverage.
It seems all good things, unfortunately, need to come to an end. Earlier today, Nibel posted on Twitter that they are departing from the platform. With that, they will also stop the coverage that Nibel is well known for.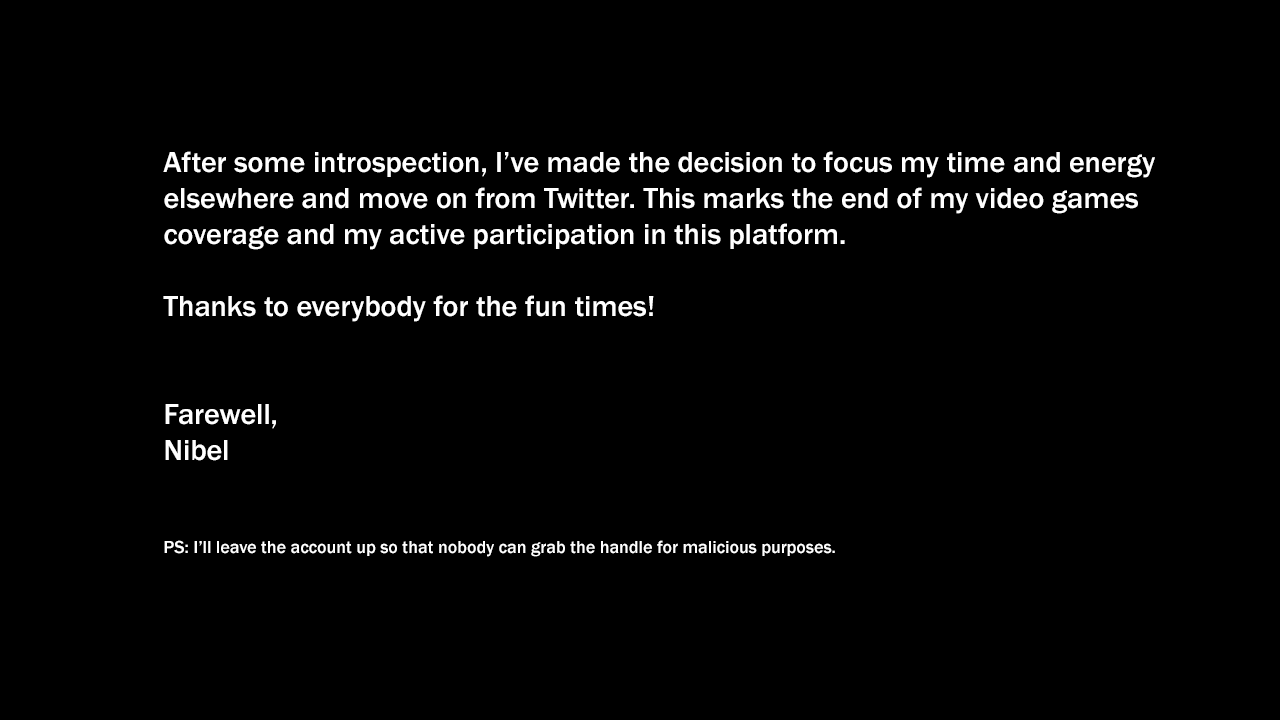 "After some introspection, I've made the decision to focus my time and energy elsewhere and move on from Twitter," Nibel's tweet read. "This marks the end of my video games coverage and my active participation in this platform."
Nibel said that they'll leave the Twitter account up so that nobody can grab the handle for malicious purposes. In a Patreon update, Nibel wrote:
"Today, I will move on from both Twitter and Patreon. There won't be any games coverage from me on either platform," Nibel wrote in a Patreon update."
"I've learned a lot in a short period. Unfortunately, I was not able to create an interesting and sustainable Patreon which is evident in the number of Patrons stagnating during the first weekend and the first (of many) pledges being deleted during the first week."
"I was unable to create a reliable revenue stream, but I'm still happy I gave it a shot. And I want to thank everybody on here who gave me a shot as well. I'll look into refunds for recent payments, have already deactivated the billing and will likely close this page this week."
Nibel's departure is gonna leave a void on the platform. We wish nothing but the best for their future endeavours.