Death's Gambit: Afterlife is a remastered and enhanced version of White Rabbit's classic intense 2D RPG action platformer. This title was released around September of last year for PC and Nintendo Switch, and for Sony's PlayStation 4 in the months that followed. While discussing works like Bloodstained, Hollow Knight, and Blasphemous, Death's Gambit is seldom mentioned. Death's Gambit, on the other hand, is overlooked in favor of the more well-received sequels because of its brief duration, dearth of firearm diversity, absence of boss battles, and general paucity of polish.
If you're reading this article, you're probably already familiar with Death's Gambit. For the uninformed, Death's Gambit is a two-dimensional platforming Action RPG that was launched in 2018. Even though stating this makes me wince, it's the closest thing we have to a 2D Demon's Souls right now. Death's Gambit takes a lot of cues from the Bloodborne, especially in terms of character customization, stock control, and other RPG elements.
Taking set in a grim ancient fictional setting, Death's Gambit depicts a race between humans and the so-called Divinities to win everlasting life for themselves. Soren, a warrior who was revived and entrusted with locating the origin of eternity, is your character in the game. A gory deal (literally) is struck between Soren and Death, who promises him eternity in exchange for destroying the wellspring of immortality.
The Story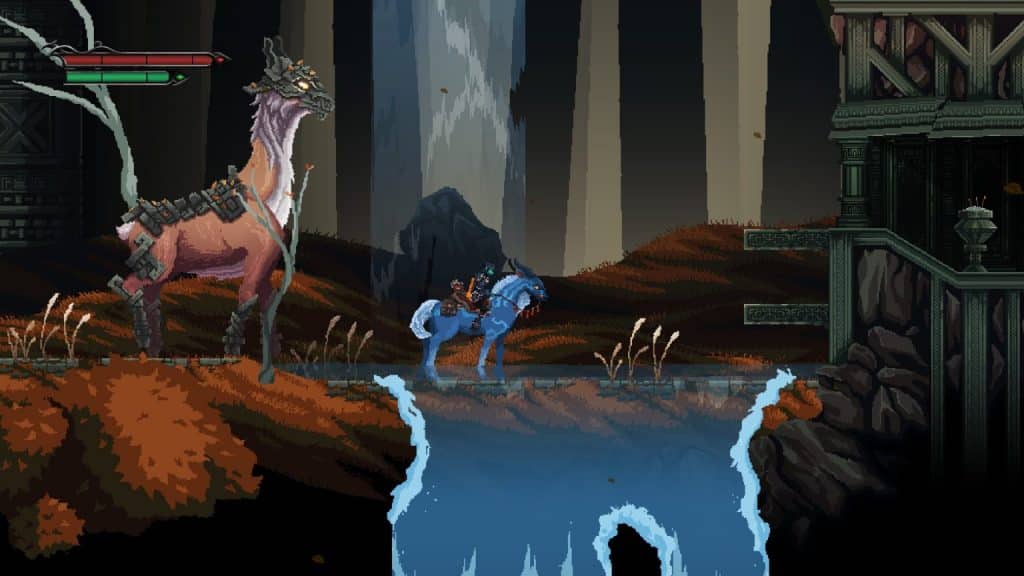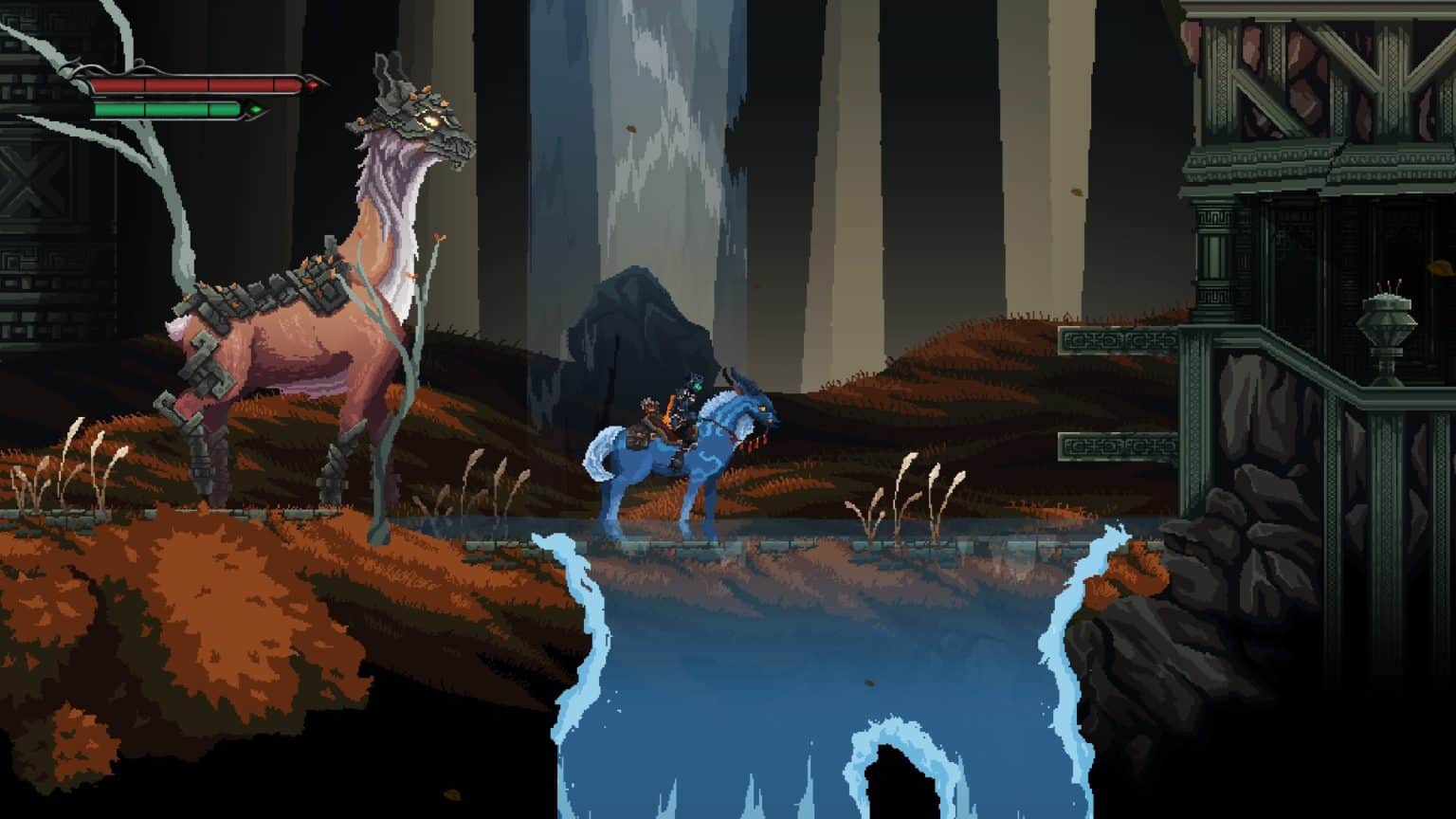 Even though the tale is simple, it's nonetheless entertaining and straightforward to follow, even though you don't go lore-hunting for clues. Soren is not a mindless bystander; he has a specific reason for embarking on this ultimately futile journey. Mathew Mercer does an excellent impression as Death, and his exchanges with Soren are frequently amusing and insightful.
Speaking of comedy, Death's Gambit features a lot of funny passages that are weirded out by the meta-story rhythms that are sprinkled throughout the novel. To be fair, Afterlife doesn't make a huge dent in the plot of the original game, however, it does introduce a slew of additional conversation options and situations. The implementation of this tiny but pleasant change is appreciated. New outcomes are claimed to be on it, but I wasn't able to witness every single one.
What's Changed?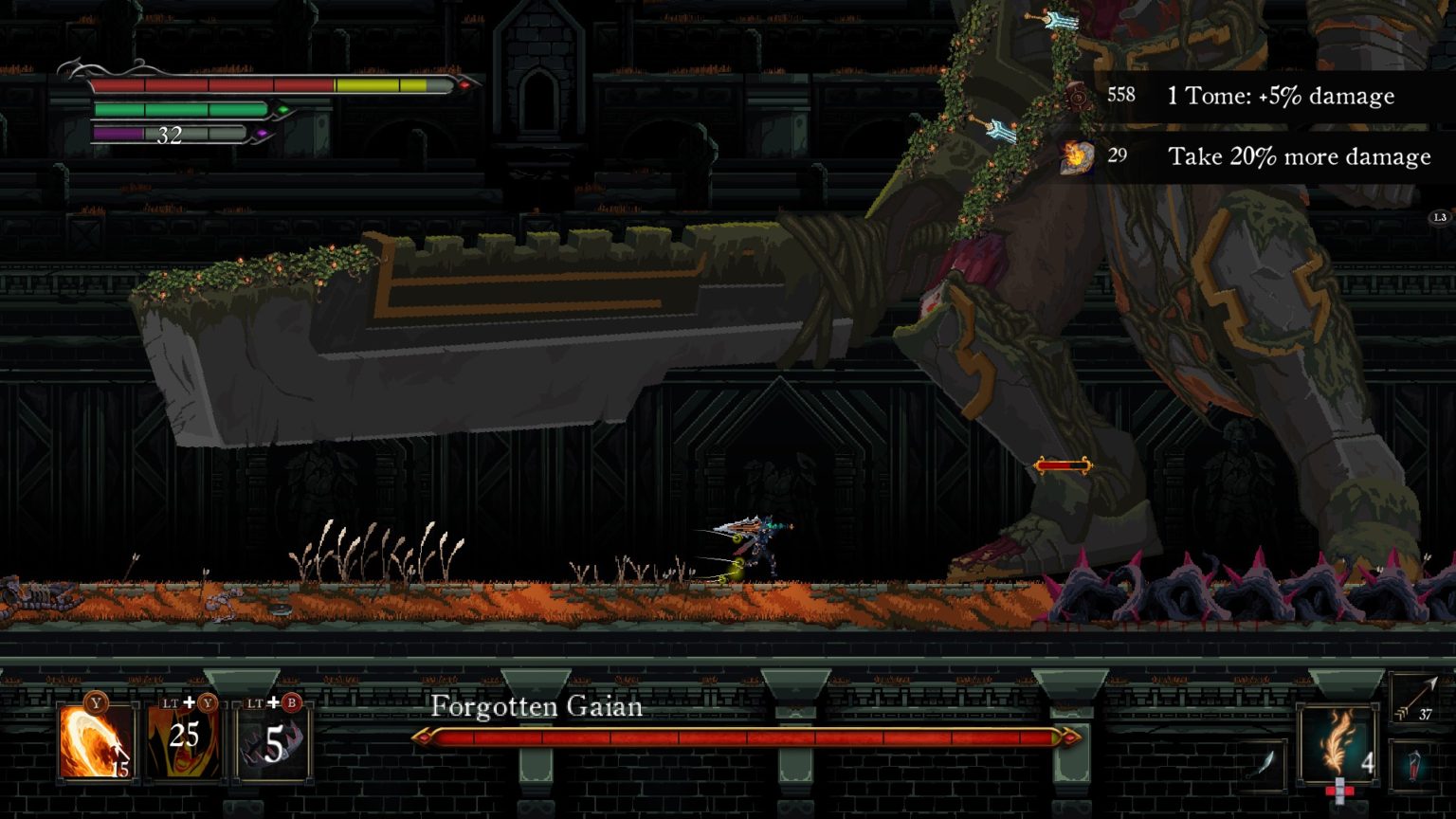 In contrast to the plot revisions, Afterlife is a complete gameplay redesign. With the exception of the fundamental action, nearly everything has been revised in response to player input. You may now try out several armaments and specializations before making a decision. Strikes may now be targeted more precisely thanks to the addition of strike direction control.
Have You Read: Return of the Obra Dinn: Detailed Review
Rebalancing statistics like Durability and Alacrity have increased endurance and decreased talent cooldowns even more. You may now improve your weapons and ammunition at saving spots, and recovery has been speeded significantly. In addition to the new 'super powerful' counterattack that shreds monsters, weaponry also has additional strikes. A helpful slide similar to that used by Blasphemous has been included in its replacement. Death's Gambit is a superior product thanks to these simple modifications in balancing and quality of life.
What's Not Changed?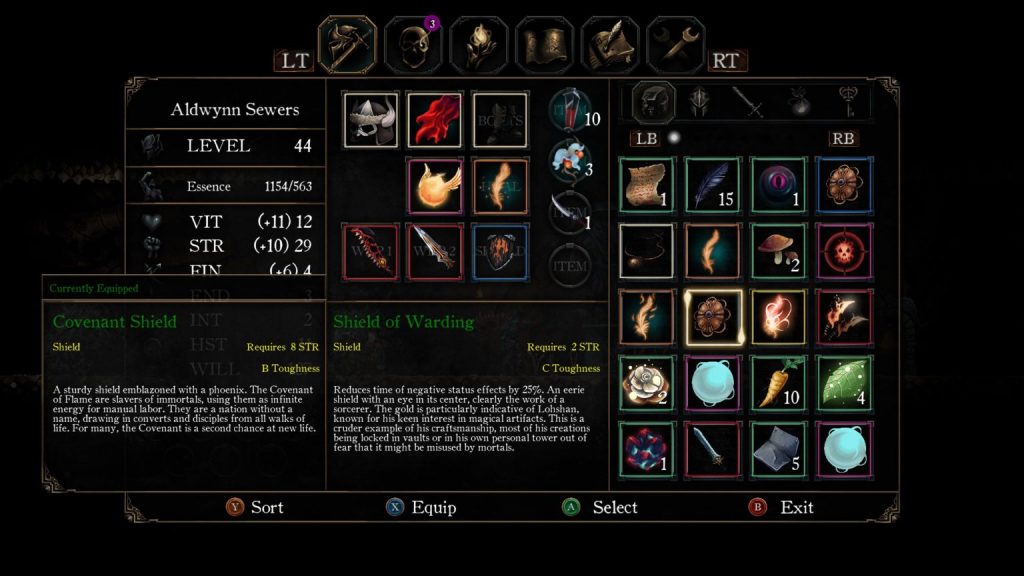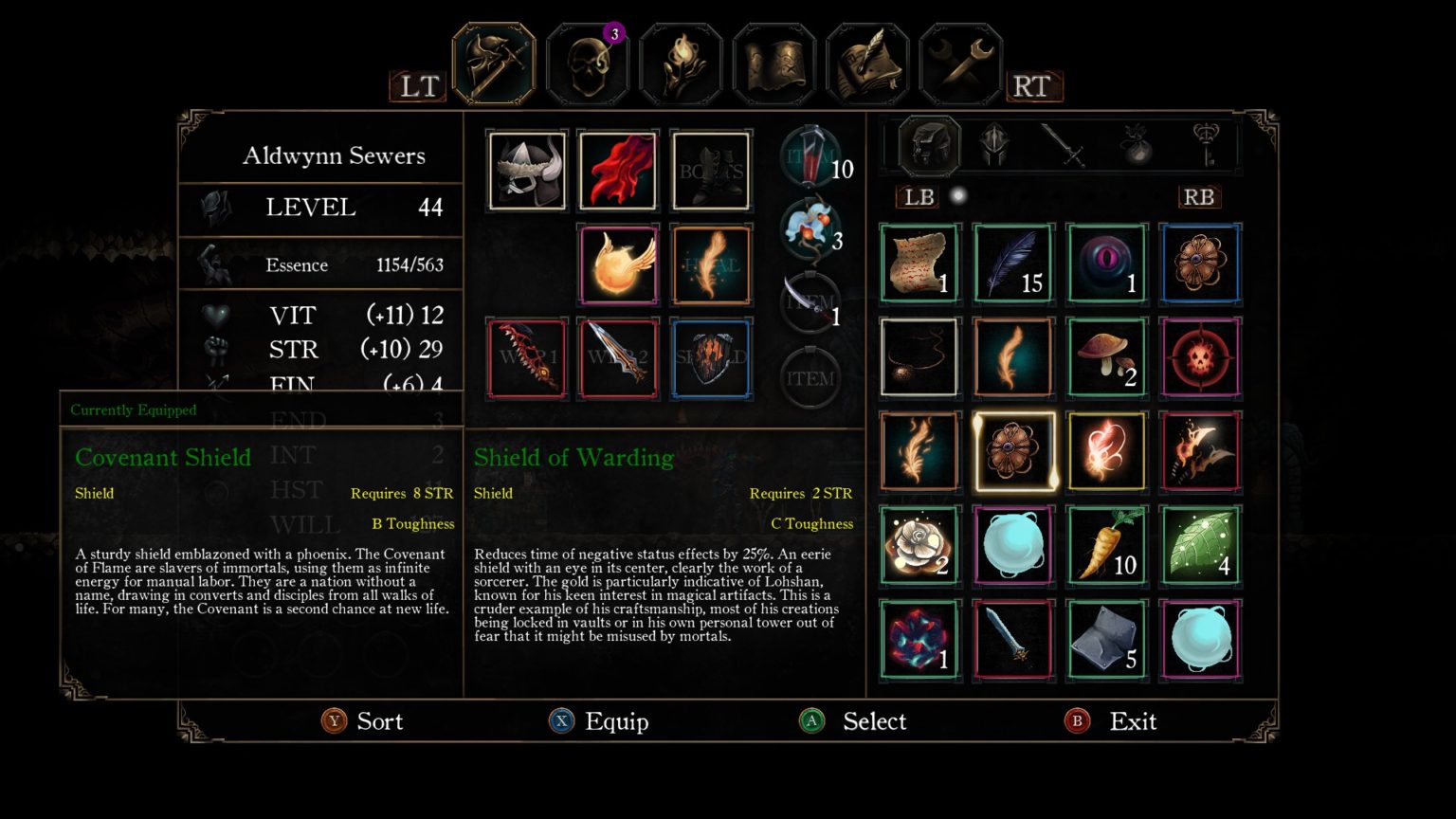 Unfortunately, several of my most serious complaints about the fight are still valid now. As long as Soren is clipping across opponent sprites, damage tracking and switching directions in the middle of an assault are going to be a problem. Death's Gambit's gameplay may be unsatisfying after playing comparable titles with more satisfying audio-visual input and a more robust fighting mechanism.
For a hack-and-slash that requires quick reactions, the control has been much enhanced, but they are still not ideal. There are simply too many features and functions constrained to a small number of controls. The user interface (UI) should have been improved as well. Having smaller inventory indicators and the option to assign a certain map hotkey would have been welcome additions.
What's New?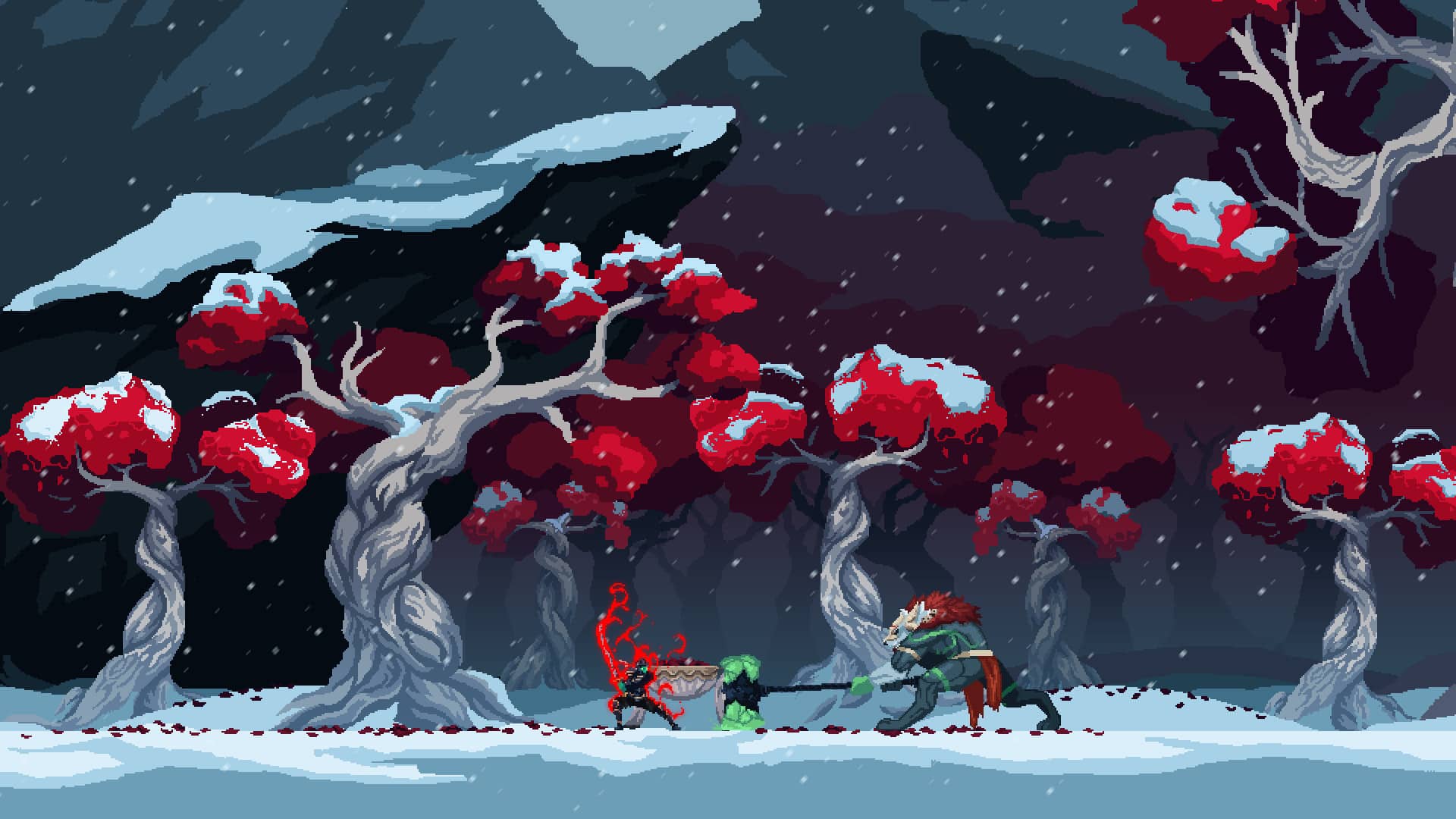 With the Afterlife patch, nearly all of the gameplay's flaws were ironed out. There are now over one hundred new abilities and 22 new weapons to experiment with. New skills are still being added, however, what I've seen so far is a great way to dabble with multiclassing and give your character a distinct personality.
Six new enemies have been added and several of the current opponents have been recalibrated in this expansion (for good). All of this is wonderful and dandy, however, the level design has undergone the most dramatic transformation. Many vanilla players have expressed dissatisfaction with the game's restricted level design and dearth of exploring incentives.
The Verdict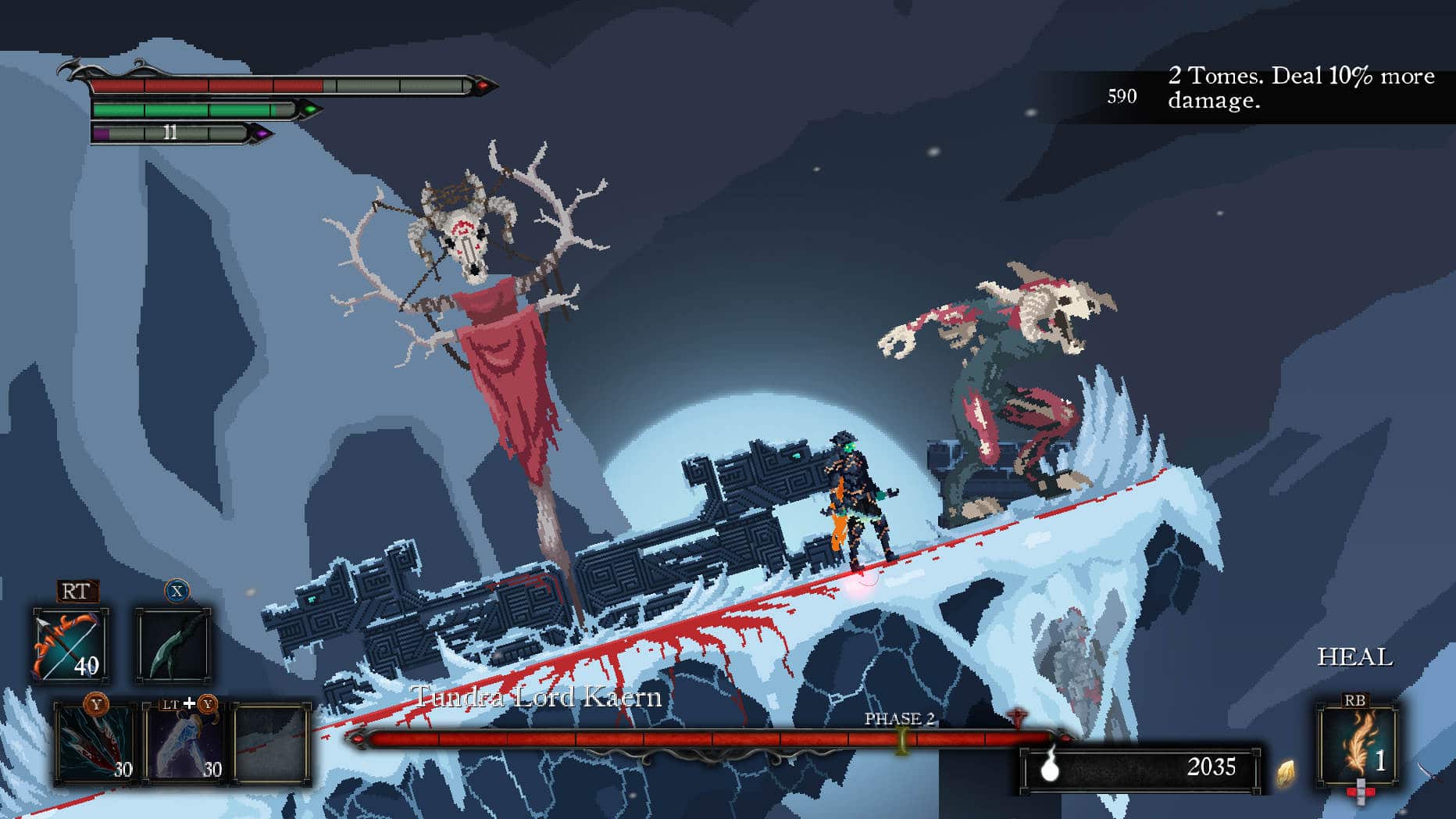 In Death's Gambit: Afterlife, the stage design has undergone a huge overhaul and ten new sections have been introduced to the game. Unlocking these regions needs particular improvements such as double-jumping, dash-attacking, or ground-pounding in order. This includes details about the enemies and their powers. A good 5 or 6 hours of gameplay may be gained by exploring these alternative regions. Playing through the whole thing now spans anything from 14 to 18 hours.
Despite its flaws, Death's Gambit has the potential to be a great game. Gamers who were refused entry three years ago will now be able to play their favorite games again thanks to Afterlife. Even if the fighting system isn't perfect, the remainder of Death's Gambit: Afterlife is excellent and well worth the price of entry Did I mention how stunning the graphics look?
When it comes to both plot and gameplay, Death's Gambit: Afterlife heavily borrows from Dark Souls as well as the rest of From Software's Soulsborne games. The story follows Sorun, a warrior from the land of Vados, as he travels to the land of Siradon in search of the key to eternal life.