Dying Light 2 takes place two decades following "The Fall," when the Harran pathogen (the contagious epidemic that began in the town of Harran) swept across the world and swiftly placed mankind in danger of annihilation. Zombie creatures have proliferated over the globe, becoming increasingly abundant and dangerous at nightfall as the sun fades.
You play as Aiden, a young man on a quest to reunite with his sister, who he has been parted from when they were children. A "Pilgrim," a migratory man who travels the country in a risky strategy to transport commodities, distribute communications, and do other odd tasks, is what he is. In a post-apocalyptic setting, they are messengers who must deal with dangerous situations.
Due to the fact that Pilgrims do not have a place to call home, they are seen as outsiders in most of the towns and colonies they visit. Aiden's quest takes him to Villedor, a fictional European town where stories abound that his sister may be hiding behind the city's gates. Aiden discovers himself involved with the inhabitants of the Bazaar (Dying Light 2's counterpart of The Tower from the original game) and should work alongside them and the other groups in order to discover his long-lost sibling and the culprit accountable for their split.
The Setting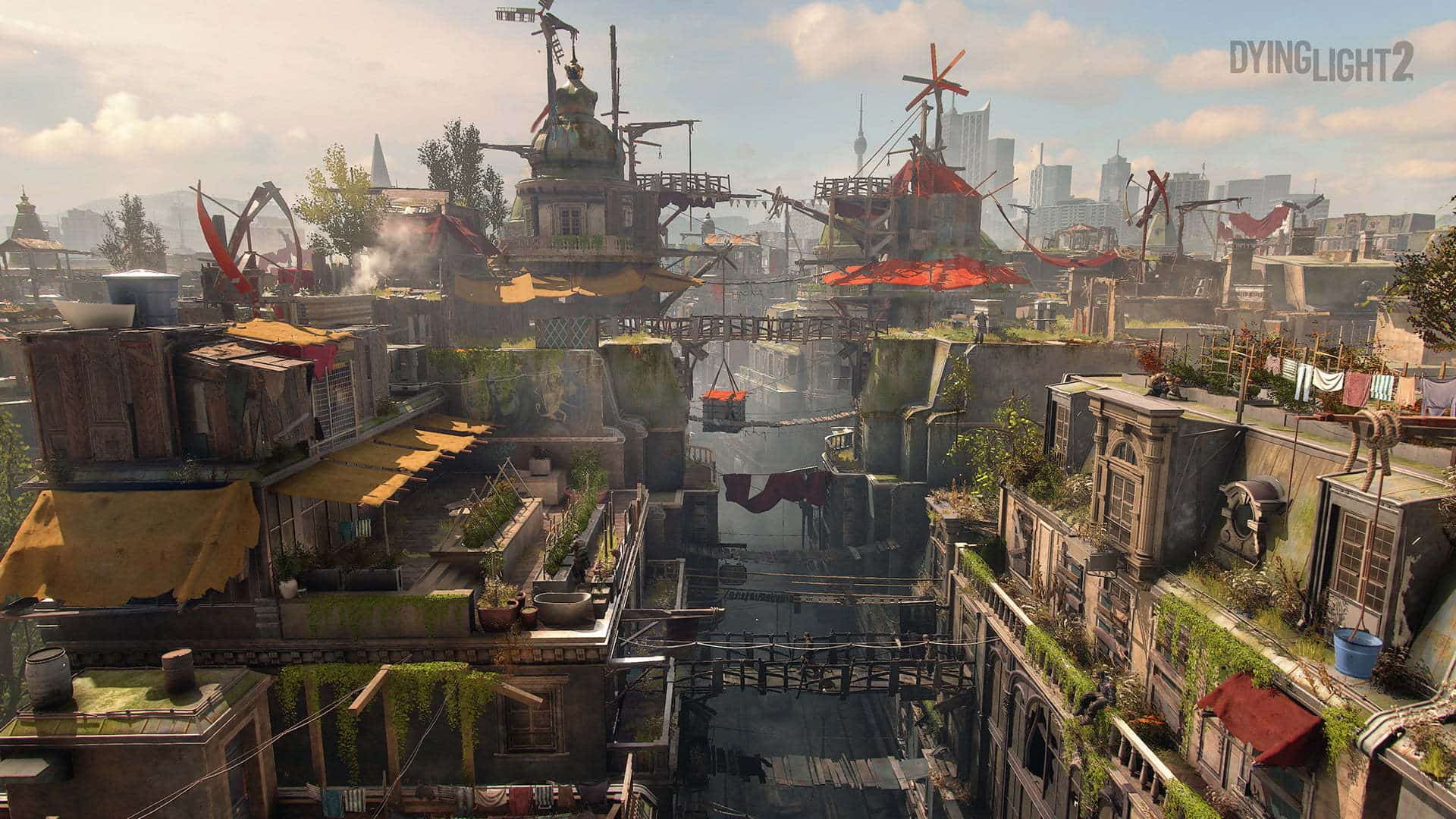 Let's start with a glance at what the videogame does well. When it comes to the metropolis of Villedor, Dying Light 2 truly looks like a next-generation title. The gameplay has stunning ambient illumination, large draw distances that show off the city's immense scale, and a slew of particle effects and hordes of slithering zombies. 15 years into a post-apocalyptic future is long enough for wilderness to begin taking control of the town, but not long enough for it to become indistinguishable, as Seattle did in The Last of Us Part II.
Have You Read: Back 4 Blood Review: A Worthy Successor To Left For Dead 2
Branches, shrubs, and dense vegetation puncture the structure of the ancient world on the roofs, which are clothed in vegetation and draped in swathes of lush trees. For more than a decade, derelict automobiles have sat on downtown streets, fading wheels and rusty hulls in tow. Modest homes in the city are dwarfed by massive gothic European structures (such as the Bazaar). There are enormous blue quarantine tents draped over dilapidated historical sites like the Saint Joseph Church, alluding to an incident that occurred there years back.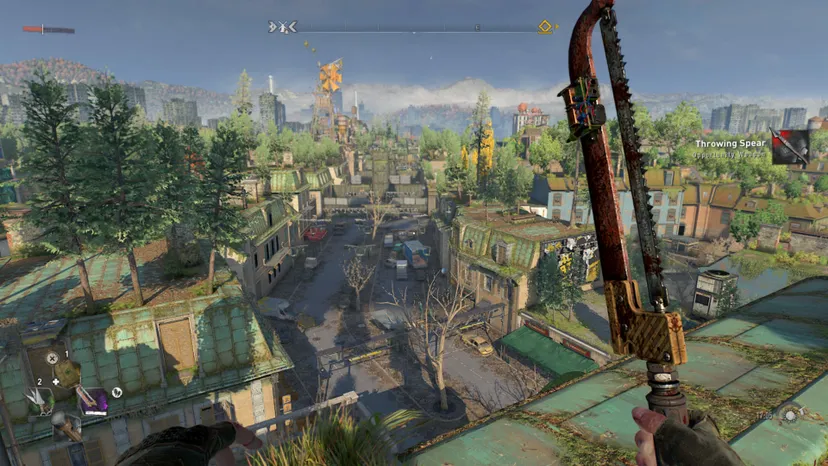 All around the place are undead, groaning and screeching, feeding on the bodies of those who are less lucky than they are. Unusual and tough experiences await those who go into the town's Dark Zones, where there is no direct sunlight and consequently no reprieve from the evening's torments. A caution siren sounds as the sunlight begins to sink below the level, alerting those who remain outside the UV-protected boundaries of a hideout that their window of opportunity for temporary safety is closing fast.
Erupting fireworks or other loud noises activate a kind of zombies known as Virals that can climb buildings and pursue Aiden to any part of Villedor. Surprise attacks on survivors on balconies and alleys by robbers and ne'er-do wells are commonplace in this town. There is no real sense of security in Villedor since you are just one broken generator or botched leap away from absolute mayhem at any given moment.
The Gameplay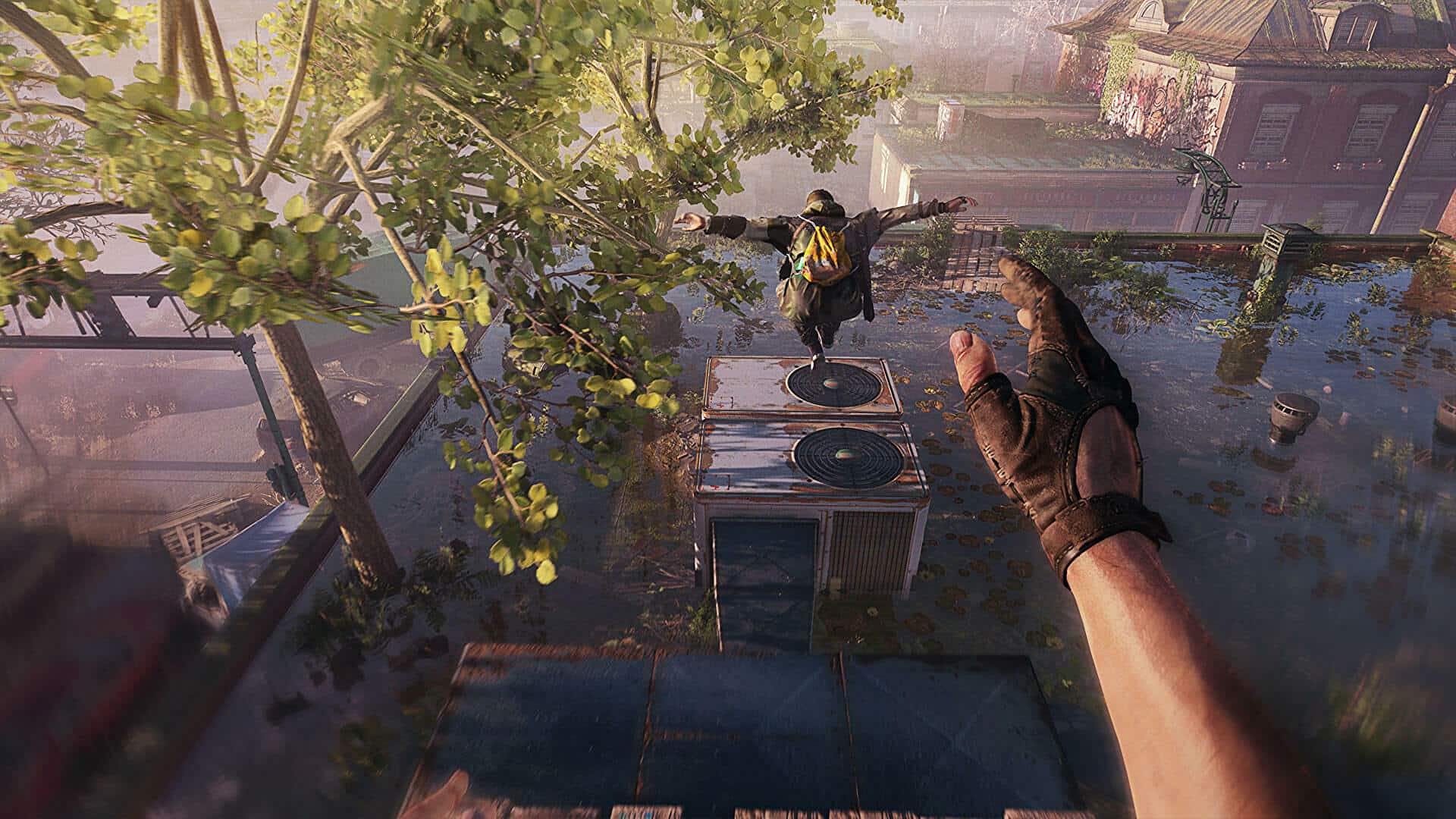 Dying Light 2 is at its finest when you're flying over structures, scrambling up the walls of towers, jumping past barriers, and directing a pursuit across a bleak metropolis. Aiden may certainly fling himself to unimaginable lengths based on the improvements offered, but the motion is quick and simple to understand even if the controls seem a touch floatier than the predecessor.
There is no "sprint" key, so players have to get accustomed to the fact that if you tilt the paddle all the way ahead, Aiden will run wildly out of control. Interestingly, the town is designed to allow for unfettered movement. Compared to Dying Light, this makes so much more sense because parkour has become the smartest technique to go around because it takes you off the road where the zombies are lurking behind every corner. Aiden's mobility is facilitated by several ramps, cushions, soft falls, bridges connecting structures, strategically positioned pulleys, and hurriedly constructed staircases.
Have You Read: Martha is Dead Review: A Puzzling Story of Two Sisters Trapped in One Body
As a result, Dying Light 2's endurance meter becomes one of the game's first major gripes as soon as you get started: A blue endurance gauge will display while Aiden is dangling or ascending on anything other than a stairway (and even that is impacted in the early stages of the game). It takes a long time to drain if he's simply going up the wall. If he's trying to leap from an ascending posture, a huge piece of it would be cut off.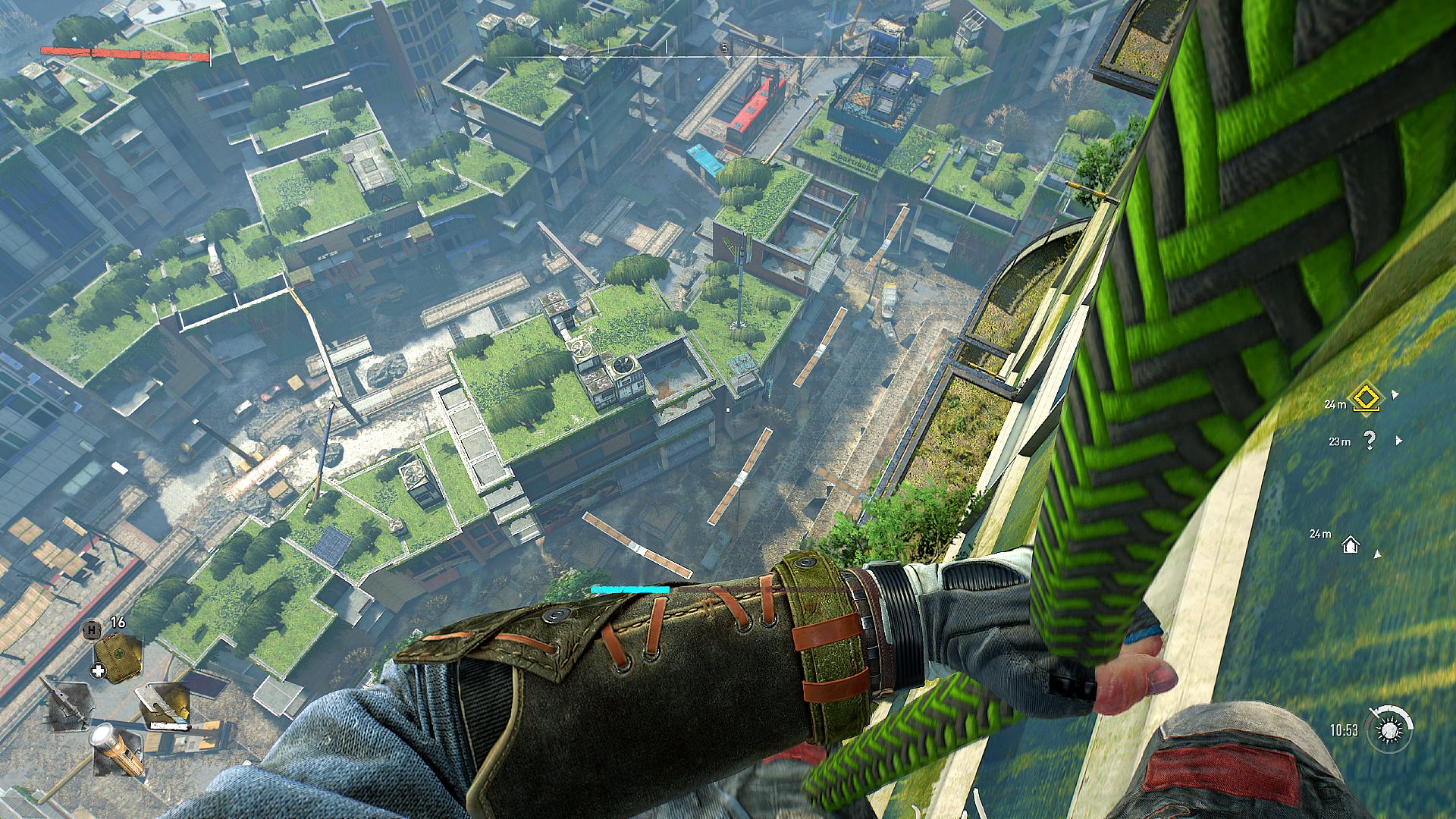 Parkour, of course, requires a lot of physical exertion. It's inconceivably hard to shift your weight throughout a complete 3D range of motion with any feeling of command, however, the addition of the stamina gauge in this notion seems like an unneeded obstacle preventing the player from enjoying genuine freedom of movement. This makes it hard to merely keep swinging your weapon until the adversary is beaten, which is reasonable in fighting. Because of this, it is inconvenient and dangerous to make it tough to climb tiny structures for fear of plummeting. When compared to the first game, which didn't have a rising stamina meter at all, this is extremely confusing.
It appears that a handful of systems have been reactivated. Repairing your weapon will no more stop weapon deterioration; a damaged weapon is a damaged weapon. After the weapon gets severely harmed for the first time and could no longer be repaired, it is possible to apply tweaks to it in order to make it more powerful. Warfare has been both simplified and overly complex at the same time. There is now a red life and endurance meter over the faces of opponents, which contrasts sharply with the photo-realistic scenery and animations.
The Final Verdict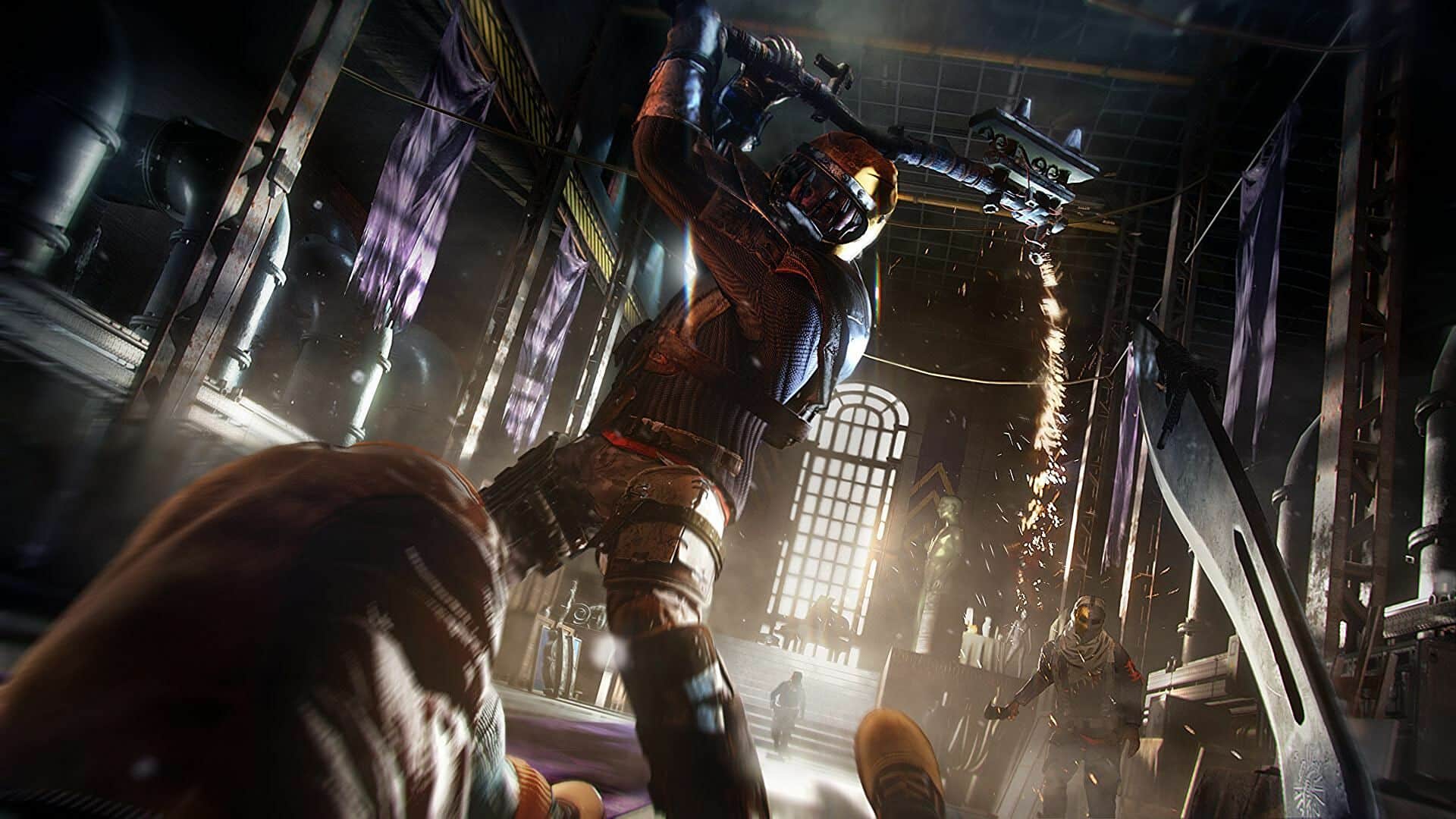 Dying Light 2 has left me with a mostly unsatisfied feeling. I loved the first chapter, so getting the successor which measures up to my hopes was likely to be a tough order. It's not a horrible title, however, I can't see myself spending as many hours playing it as I did with the original.
Despite its limitations, I'd still suggest Dying Light 2 to fans of the original game as a competent (though not particularly impressive) follow-up. For the most part, the game is very much indistinguishable from its predecessor in terms of gameplay style and tone. It's sad that Dying Light 2 seems more like an incomplete open-world Ubisoft title than the sequel to one of the most original survival franchises. This successor will fall short of its predecessor's legendary reputation due to a number of flaws, including a lackluster plot, weak voiceover, clunky world-building, and tedious fighting.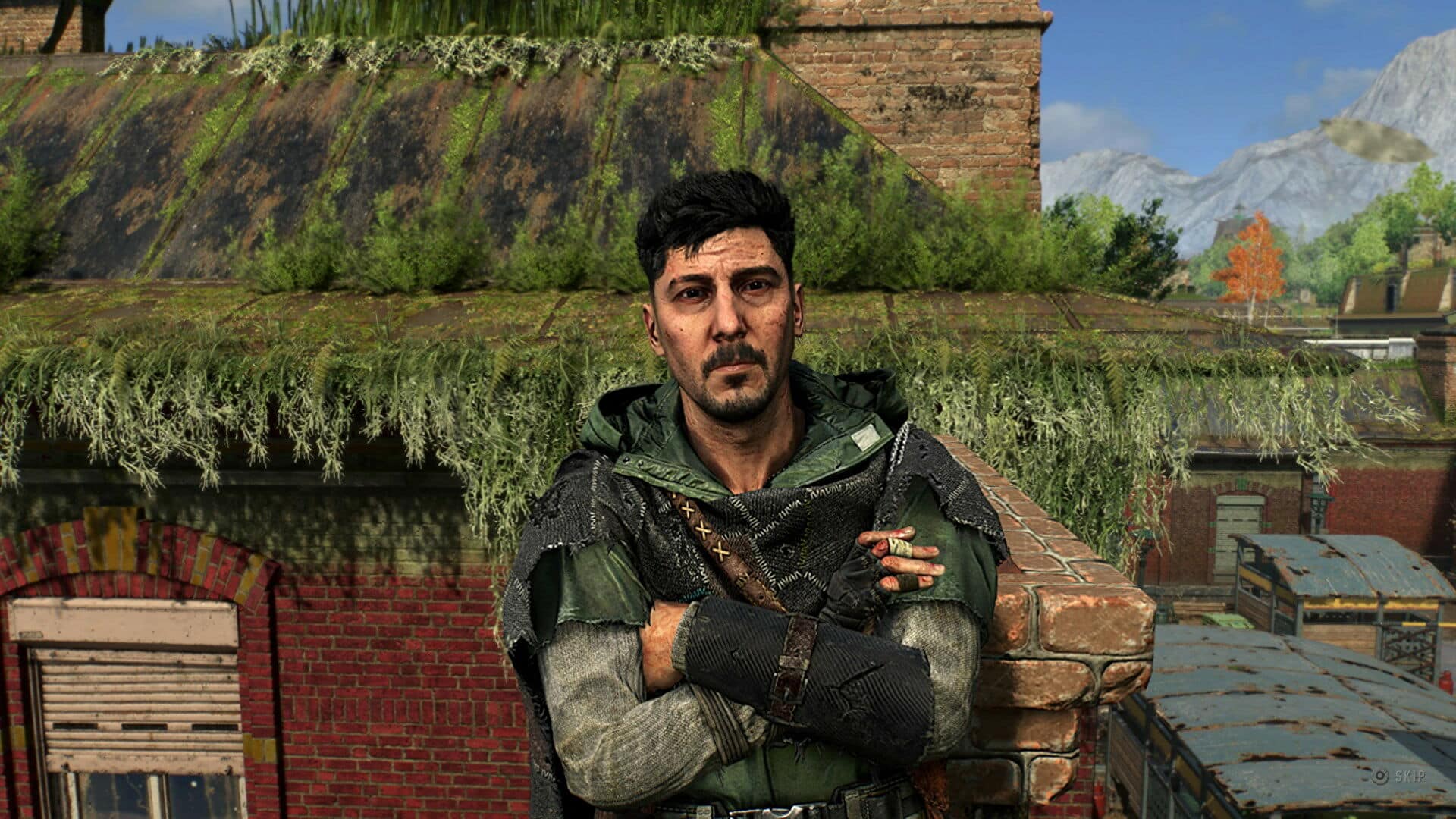 So, Dying Light 2 Earns a Score of
After a lot of thinking, we've come up with a revised ranking scheme for the titles we revisit: Do we keep awake till 11 PM or 1 AM during a workweek to invest two hours with it, realizing well that we have to get up at 8 AM the following day to get back into the rat race? So on that measure, Dying Light 2 gets a score of 7.
"Sometimes... You have to become a monster to stay human".
User Ratings (

0

Votes)

0