Ubisoft, the company credited for the development of the renowned Tom Clancy's video game franchise, has confirmed that it is embarking on a brand new game called Project Q. The rumor that the French Company is preparing a fresh title billed as a squad fighting battlefield, was confirmed by the announcement of this new project. Currently, Project Q is in the initial phases of production, but registrations have been launched so that folks may try out the project when it is ready.
So, we heard you heard… 🤷

‍Introducing codename "Project Q", a team battle arena letting players truly own the experience! The game is in early development and we will keep testing, so for now all you can do is register for upcoming tests: https://t.co/TMRKwiUzbJ pic.twitter.com/hZ40OkPdum

— Ubisoft (@Ubisoft) April 23, 2022
The Company Is Still Keeping Radio Silence
While the publisher hasn't officially commented on Project Q, the company did mention it on social networking sites in a way that seemed to acknowledge the many leaks of material regarding the project that had already surfaced. Despite this, there are few formal specifics available, with the producer of the Prince of Persia video game series alluding to the initiative as a "squad combat battlefield" rather than a "battle royale" game, as others have predicted.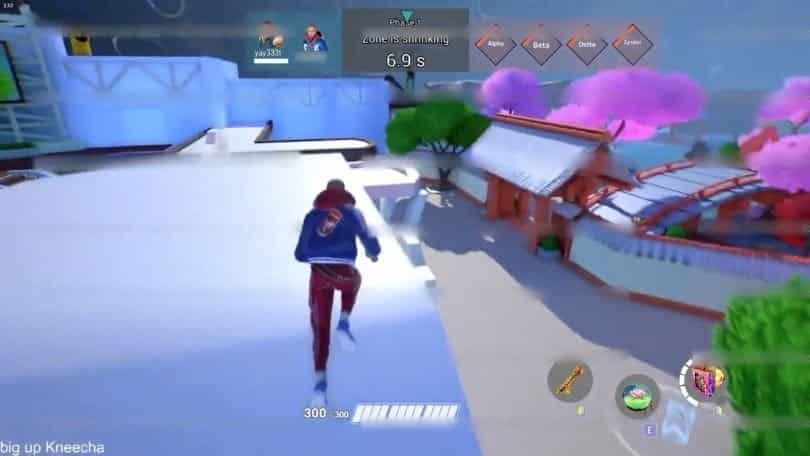 The rumored project has a dedicated web page on the firm's domain, however, the corporation won't divulge any more material than what has already been suggested on social networking sites and via leaks. At the very minimum, it includes a rundown of compatible devices for those who like to enjoy PlayStation 4, PlayStation 5, Xbox One/X/S, or Windows. Nintendo Switch owners appear to be missing out on the action, however, given that the project has been in the initial phases of production, that might alter.
Have You Read: Latest Patch Allows Players To Vanquish Twin Finger
If you've not previously linked your Ubisoft profile, you'll need to do it now so that you'll be able to play the title when it goes live in beta. "Showdown" and "Battle Zone" are two of the gameplay types that Ubisoft's forthcoming Project Q would include, according to previous rumors. Instead of 4 groups of two gamers facing off against one another, this should be like a battle royale game. Considering this, Ubisoft insists that the title would not be a battle royale adventure.
If you're a fan of conventional arena shooters, you'll like Battle Zone or Battle Arena, which has two groups of 4 battling for the most scores. With a gaming mechanism termed "Wonders", Project Q would have characters with special weapons, talents, and abilities as well "Wonders." Firearms are supposed to be "cool," such as a deck of playing cards, pyrotechnics, sledgehammer, etc., as opposed to your standard shooting loadouts.
With Project Q, the French publisher is also focusing on The Settlers, Tom Clancy's Splinter Cell Remake, as well as Beyond Good & Evil 2 — an online multiplayer whose forerunner saw its launch many years ago but was shelved owing to bad reception but eventually grew up to become one of its most successful IP and one of the most well-received titles in the industry.