A fresh gaming video for Gotham Knights has been published by Warner Bros. Entertainment, showcasing the differing navigational and fighting techniques of Nightwing as well as Red Hood. The action seems to be adequate. It doesn't seem horrible, but the real sorrow is that Gotham Knights seems to have nerfed Grayson's gorgeous buttock, making it appear bland in all games.
The fighting mechanism in Gotham Knights resembles that of the Batman: Arkham games, including parries, deflects, and special attacks. A comparable navigational mechanism appears in the title, enabling you to travel cautiously from rooftop to rooftop to attain your goal while remaining undetected.
Every one of the four main protagonists in Gotham Knights has a distinct approach to the game. Both Nightwing, as well as Red Hood, are seen in the video. Batgirl and Robin are probably getting held back for a future clip. When Nightwing appears in the video, he is an agile, close-range combatant who can use his Escrima Poles to paralyze his opponents while executing rapid-fire combinations.
Have You Read: Devs Talks About Night Wing Glider in Gotham Knights
He uses a flyer to move about town. As a result, Red Hood is able to chastise his enemies before they have a chance to get near to him with substantially more powerful and noisier long-range blows. Jason uses the power of his spirit to bounce into the sky as he navigates the metropolis.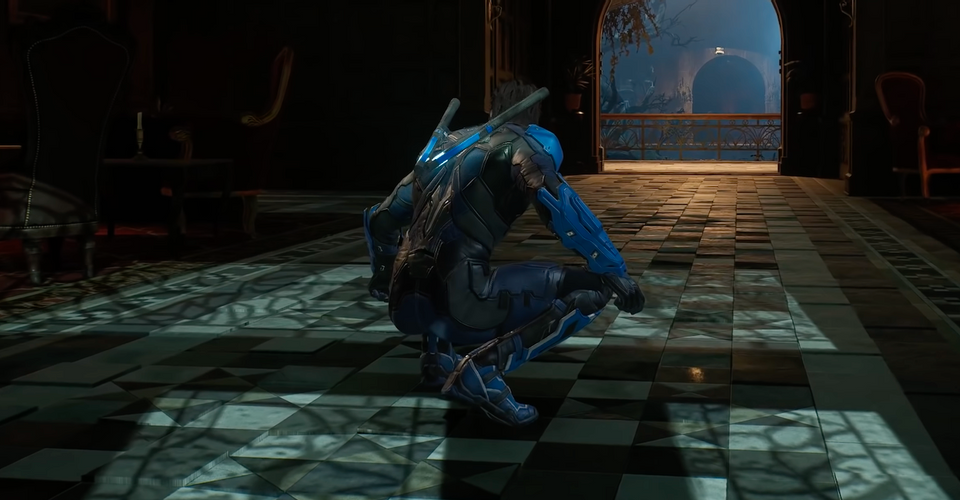 The clip showed how the two contrasting approaches to the game's narrative objectives stack up when you run Gotham Knights in a two-player co-op, as well as how they work nicely together when your game is alone. Furthermore, the clip suggests that the Court of Owls is presented very soon in Gotham Knights' tale, instead of after a long-running enigma, and even depicts what battle with soldiers of the group sounds like.