Great news for No Man's Sky fans, Hello Games has just published the latest patch dubbed Sentinel that includes a whole new gameplay mechanic and several other features. In the addition, to the latest patch, the developer of the best-selling title has also unrolled a new cinematic trailer as well. As a major new feature, players can now bring a mech onboard for their intergalactic voyage. It's Kinda like owning a pet only your pet is a gigantic behemoth that you can also travel in.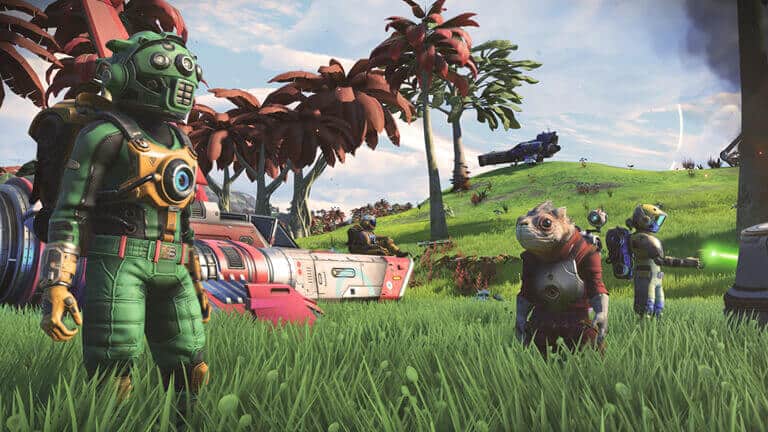 What's In The New Update
The Sentinel patch introduces a major reworking of the fighting mechanism as well as the adversaries you encounter during your time, resulting in a more interesting as well as demanding experience. There are many perils and dangers in the outer world, even in a calm game like No Man's Sky. For a while now, the company was struggling to render the experience more intriguing, engaging, and exciting while also enabling players to beat and conquer Sentinels in a much more cinematic manner.
Have You Read: Dead By Daylight Might be Taking It Too Far With Sadako Rising DLC
Thanks to the reworking, the Traveller has access to a wide range of combat-related modifications and enhancements. A new electrified stun grenade, an adaptive camouflage gadget, and even a thermal Neutron Cannon are among the added arsenal and upgrades that are at your disposal. The Minotaur Exomech may even be equipped with an AI that will defend its occupant in battle.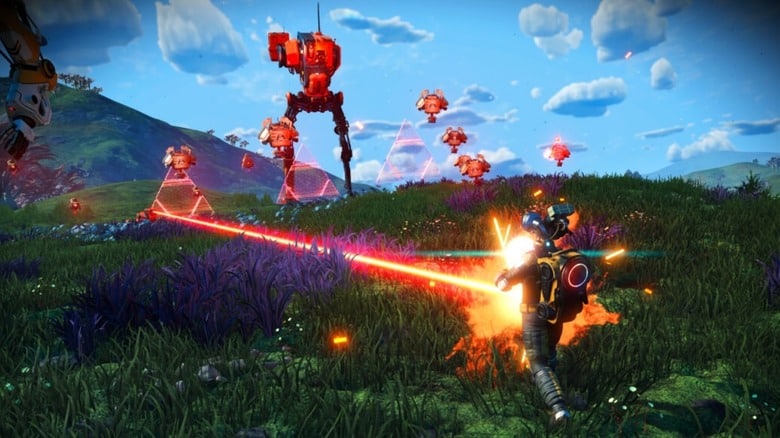 The Hardframe mech
The Hardframe mech, a massive, highly armed machine, is the new adversary to face with the latest Sentinal update.  High-powered jetpacks let this terrible new Sentinel fly throughout the battleground with a deadly arsenal of lasers, detonators, and plasma flamethrowers.
Every tool mechanism such as Scatter Blaster, Mining Laser have been revamped and made better. You may now customize your Multi-Tool such that it does massive harm to previously marked enemies, or you can apply stun or flame elements to your current weaponry. Furthermore, the unique Cloaking gadget allows you to disappear during combat and gain upper hand.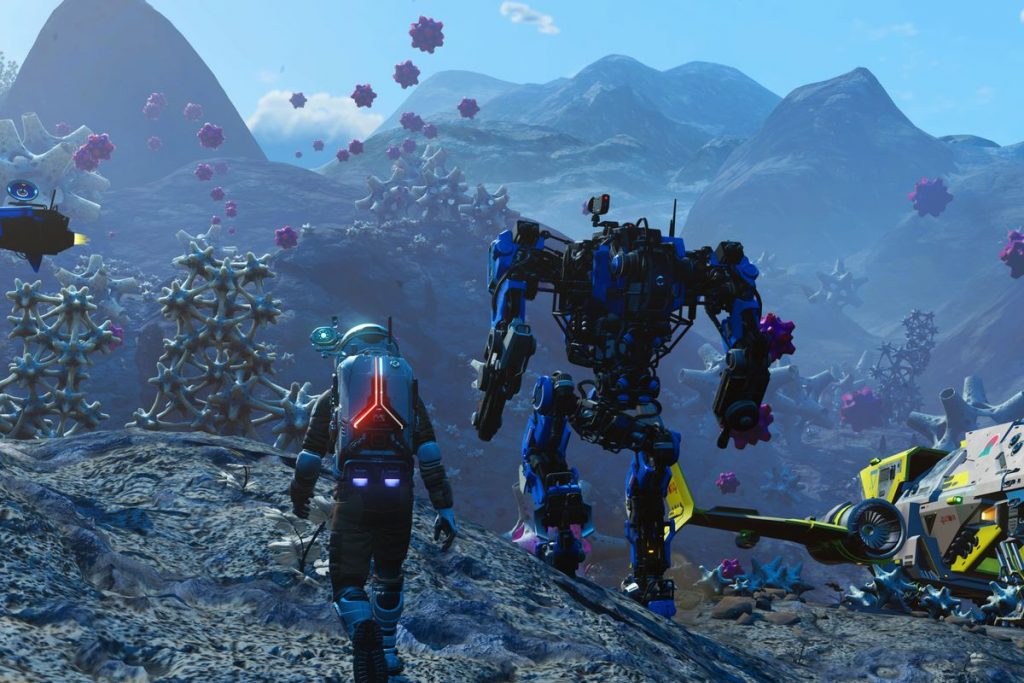 New Missions & Weapons
Also, the Sentinels have improved their ferocity. You'll encounter new elite drones, such as summoners, heavies, and repair units, as well as their very own formidable Hardframe Exomech. Also, the new updates provide a wide array of weapons to your loyal pet as well including energy shields, plasma-powered flamethrower, land explosives and missiles, and more.
The new update reveals where enigmatic Sentinel Pillars might be found, luring courageous adventurers with rare gifts and intriguing tales of intrigue. The Sentinal update also adds a plethora of missions and quests that make exploring Atlas and its mysteries all the more fun and intriguing.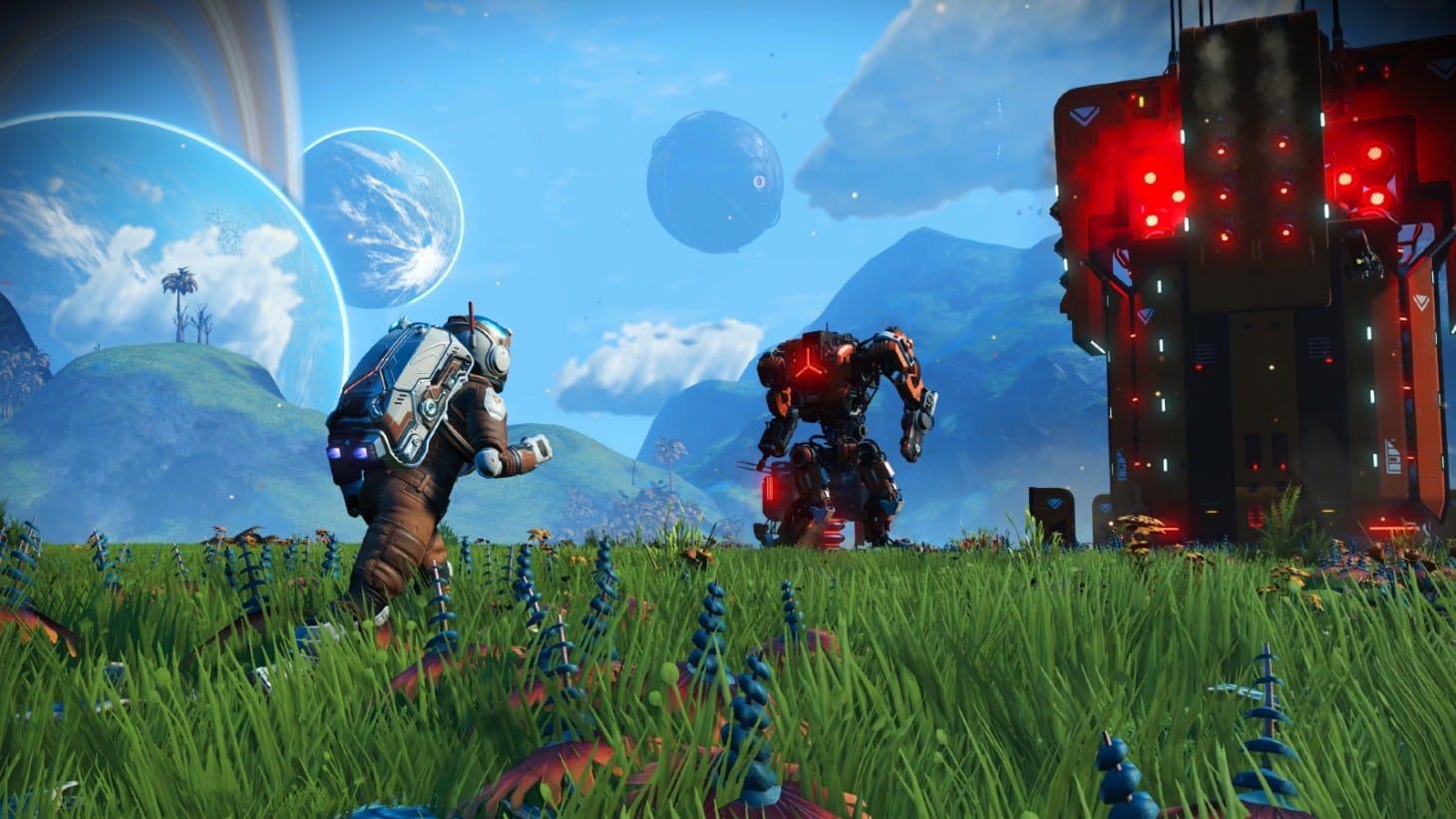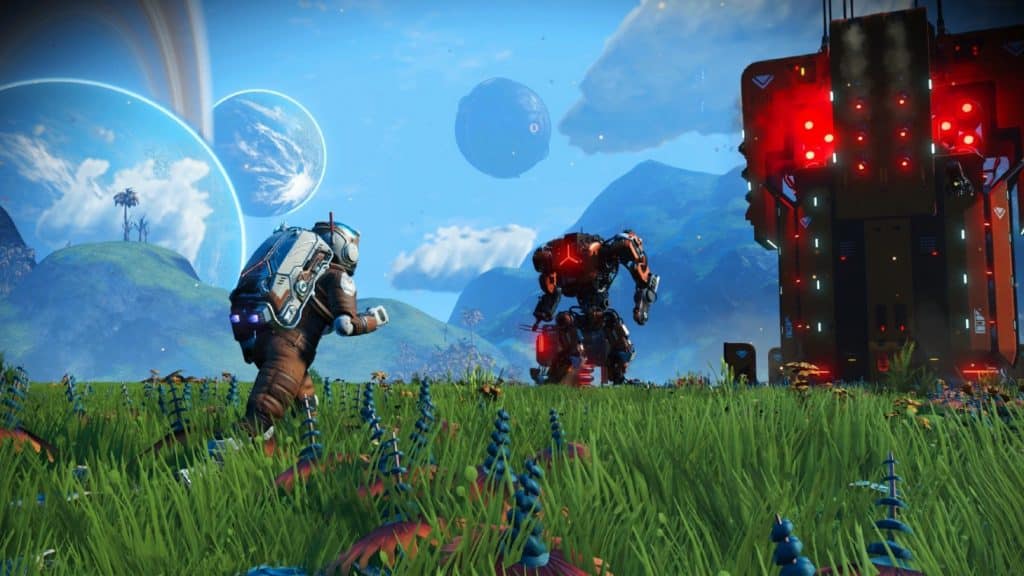 No Man's is undoubtedly a masterpiece. Yes! that's right the game packs something for everybody. For those who don't want to get their hands dirty with exploring and construction, there's a massive plot that will take you around the cosmos. For the first time, Hello Games has developed a world befitting of your energy and attention