It's hardly surprising that 11-bit studio chose to donate to the Ukrainian Red Cross in light of Russia's ongoing invasion of Ukraine. Additionally, the charity War Child has benefited from the studio's success of This War of Mine in the past.
These factors are driven by the fact that the aforementioned title This War of Mine isn't just an FPS-Shooter where you have to kill swarms of opposing troops in order to progress. It follows a band of activists who have been caught up in the middle of a theatre of war, where the only option is to scavenge for food is a matter of survival.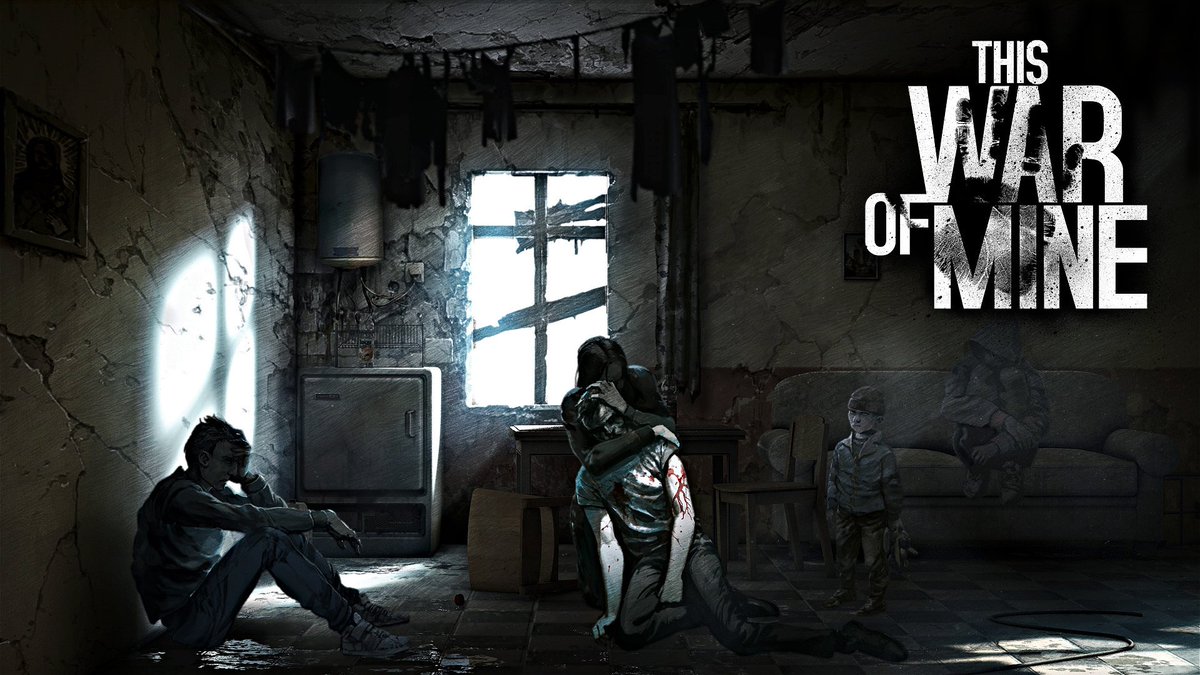 If you play This War of Mine, the chances are stacked against you. Your players will be more than likely to perish of hunger, leave out of intense malice, or be killed by some other similarly miserable person. And things are only getting worse as Moscow makes more inroads into Ukraine.
Have You Read: Lost Ark: Where And How To Find Ghost Ships
11 Bit Studios And Crunching Koalas Joined Forces in Difficult Times
11 Bit released a statement on Twitter saying-
"We stand against the Russian invasion of Ukraine." "Just words would be empty without a meaningful act though, and the timing is crucial."
All proceeds from the transactions of This War of Mine as well as its Expansions will be donated to a charity during the following six days. Crunching Koalas, a Polish company, has now joined the movement. Crunching Koalas, the studio behind the "contemporary horror-survival classic" Darkwood, has pledged to donate all of its revenues from the title's worldwide sales towards the Ukrainian Red Cross.
11 bit studios team statement:#FuckTheWar#Ukraine @RedCrossUkraine @Ukraine pic.twitter.com/bVqBlZnR8j

— 11 bit studios (@11bitstudios) February 24, 2022
The press statement from the Polish developer reads-
"We strongly feel this is the right thing to do and we hope that it will set an example for other studios to follow, and solidify the stance of our industry against the mindless violence and aggression happening right now,"  "Let this message resonate with everything you now about this war and how war kills people, devastates their lives and homes. Let us – players and developers together – do everything we can to support victims of war in Ukraine."
Crunching Koalas team statement:#StandWithUkraine #Ukraine @RedCrossUkraine @Ukraine @11bitstudios pic.twitter.com/jvXJESvMh8

— Crunching Koalas (@CrunchingKoalas) February 25, 2022
GSC Game World, the creator of S.T.A.L.K.E.R. 2: Heart of Chernobyl, is one of a number of gaming businesses to support Ukraine, according to GamesIndustry.biz. "The future is unknown, but we hope for the best, are ever sure of our armed forces and our belief in Ukraine." Contributions may also be sent to the National Bank of Ukraine's dedicated crowdfunding account.
Not only the 11 Bit as well as Crunching Koalas aren't the only ones lending a helping hand. GOG.com, the CD Projekt-owned developer of This War of Mine, will also give a portion of the game's revenues for the whole week. Producer Raw Fury also has pledged to donate to the Ukrainian Red Cross in the form of a check to that organization.