Within the open waters of Arkesia, there lies an exciting occurrence we know as the Lost Ark Ghost Ships which are worth participating in if you're someone who lives for lucrative prizes. Everywhere you look in Lost Ark, there are myriad quests and challenges taking place, some of which have been planned in advance and others that occur completely out of the hat.
The Ghost Ships are scattered around the waters and if you wish to learn more about them, including where to locate them, continue reading.
I'm Confused! Can You Tell Me The Pre-requisites
First and foremost, if you want to get to those infamous Ghost Ships of Lost Ark, you must be able to cruise the waters. You must have a vessel under your possession to incapacitate the ghost ship and engage in battle. The waters will welcome you as you transverse through the main storyline. Getting a vessel of your own is possible after completing the Wavestrand Port mission.
When tracking ghost ships, gamers will require a fleet that can withstand harsh waves, so built it as durable as possible. Search for enlistees with the Fighter: Ghost Ship attribute to boost their lethality in fights to come as you grow your team of fighters.
The Lost Ark offers mainly 3 Ghost Ships:
Nightmare Ghost Ship: Required item level 460
Shadow Ghost Ship: Required item level 960
Tempest Ghost Ship: Required item level 1370
The Rohendel region will be unlocked after you achieve item rank 460. For high-level equipment to reach item rank 460, gamers will require to take on Chaos Dungeons and then use Gear Honing to boost it even higher. Once you've reached a certain stage in the game's main narrative, missions will expose you to these two elements.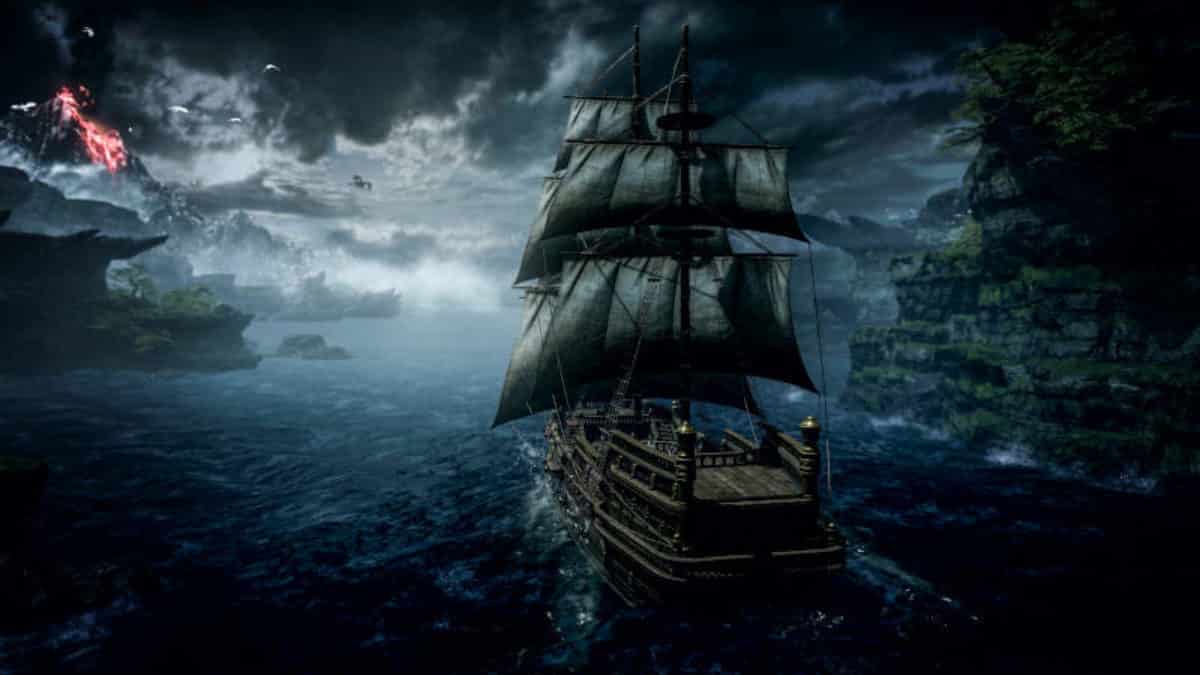 Have You Read: What Are Ashes of War In Elden Ring
Where to Locate Ghost Ship?
Ghost Ships don't appear each day however if you're lucky the Ghost Ships spawn at various intervals across the day, starting at various times. The game will notify you whenever such challenges or quests are in your vicinity but it won't hurt to check your Procyon's Compass.
Nightmare Ghost Ship: You Can Discover It In Northeast of Procyon
Tempest Ghost Ship: You Can Discover It In Southeast of Punica
Shadow Ghost Ship:  You Can Discover It In East of Feiton
You may get a wide variety of goods, such as jewels or engravings, as well as money. Once you've harvested the lands, the ghost ships are the most lucrative method to obtain Lost Ark Pirate Coins, thus they're well worth participating in.
As a final note, there is a Una-related Task that involves the Lost Ark Ghost Ships. Bleak Night Fog is the name of this quest, and completing it will net you several nice prizes. Since the Ghost Ship monster would only be defeated weekly, increasing the mission's notoriety may be a challenge.