Warframe players know the struggle of managing their precious energy, a vital resource for unleashing powerful abilities. With a steady energy supply, your Warframe can be protected in battle.
That's where Warframe Arcane Energize comes into play, offering a lifeline for energy-starved frames. It is essential to have arcane energize to utilize a warframe's abilities in Steel Path completely. 
Everything about Arcane Energize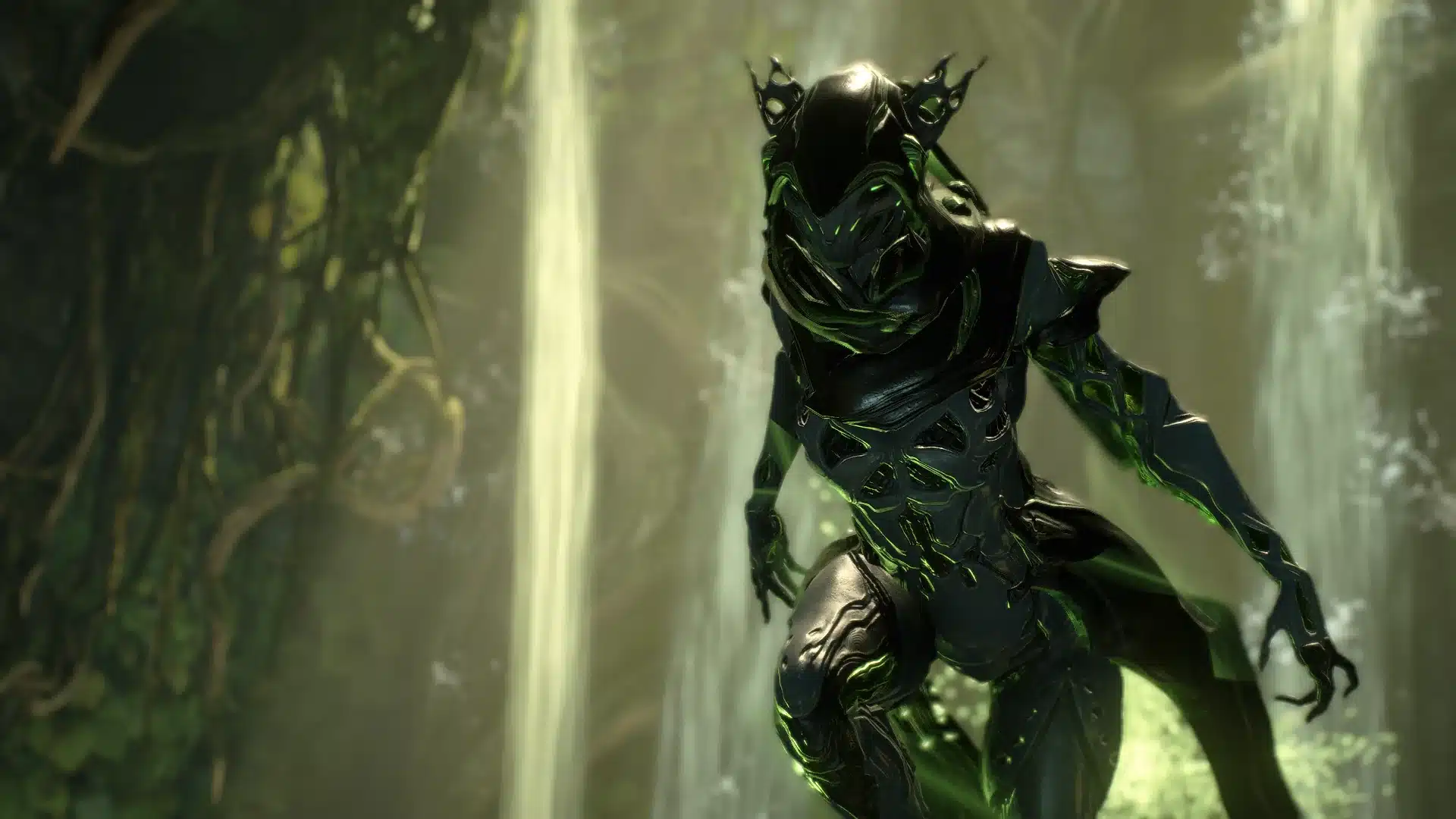 Understanding Arcane Energize
In the world of Warframe, each frame has four unique abilities, each with its own energy cost. These abilities are the backbone of a Warframe's strength, whether they deal direct damage or enhance your combat prowess. To maintain a consistent flow of energy, finding a source to replenish it becomes a crucial strategy, particularly in late-game scenarios.
By default, no in-game methods exist to regenerate energy, except for Energy Orb drops from enemies, caches, and containers. However, Arcane Energize steps in as a game-changer.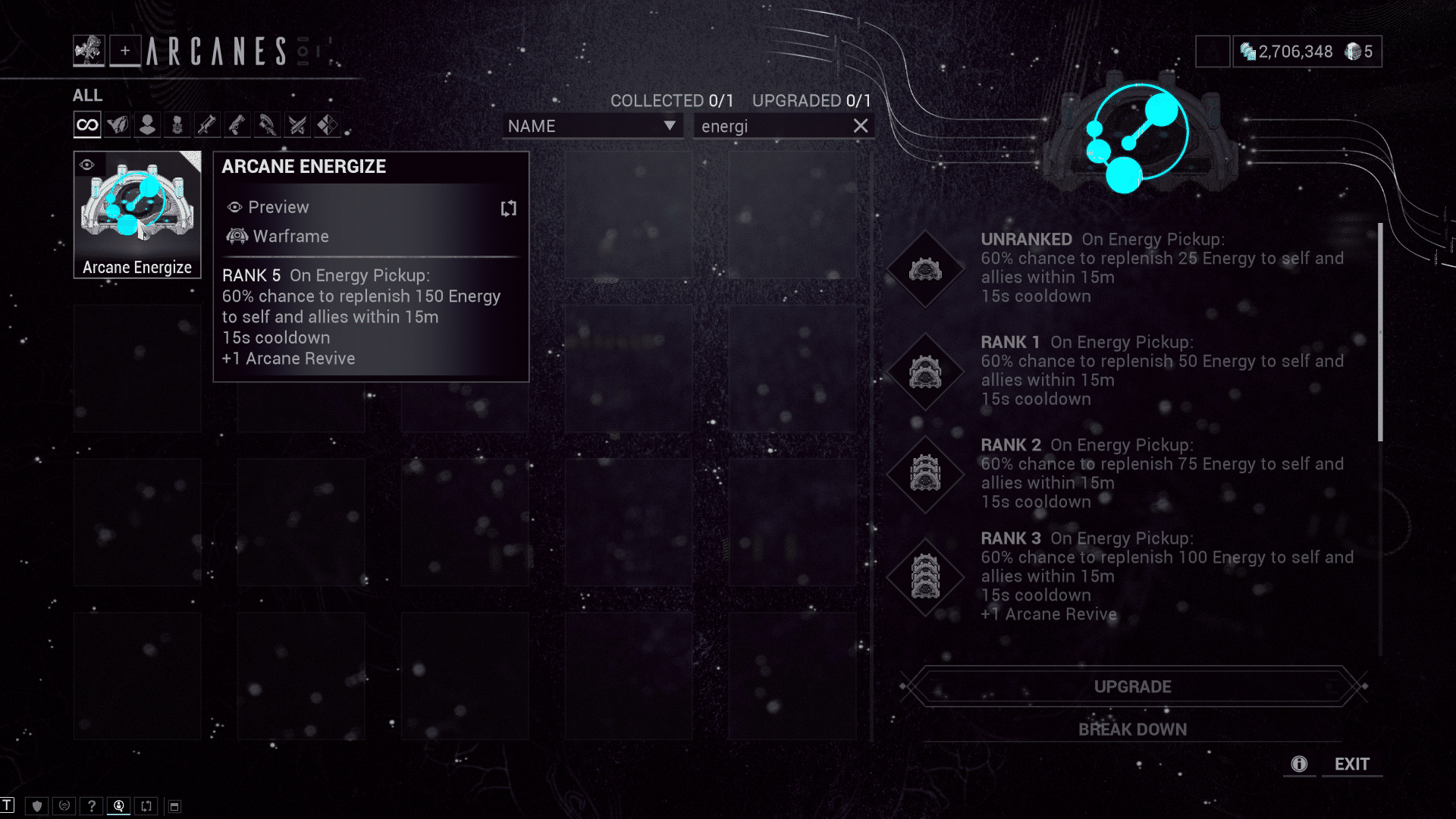 Obtaining Arcane Energize
Depending on their type, arcanes in Warframe can be acquired from various sources. For instance, Acolyte Arcanes like "Primary Merciless" is obtained during acolyte invasions in Steel Path missions, while Kitgun-specific Arcanes like "Pax Bolt" can be purchased from syndicate vendors.
Arcane Energize, a legacy arcane introduced in 2015, initially dropped exclusively from Trials, a now-retired mission type from the Jordas Verdict update. However, with the release of Plains of Eidolon, these legacy arcanes have found a new home in Eidolon Hunts, late-game raid activities only available during nighttime in the Plains of Eidolon.
To get your hands on Arcane Energize, you'll need to capture Eidolon Hydrolists, Eidolons' third and final tier. It follows your successful defeat of the Teralyst and Gantulyst, collectively known as Tridolon (three Eidolons). The drop chance for Arcane Energize during Eidolon Hydrolist captures is 5%.
Is Arcane Energize Worth It in 2023?
Arcane Energize offers a 60% chance to gain extra energy when you pick up an Energy Orb. The amount of extra energy scales from 25 at Rank 0 to a substantial 150 at Rank 5. If you're running low-efficiency builds, having at least a Rank 4 Arcane Energize can be a game-changer for your energy management.
However, in 2023, Warframe provides several alternative ways to maintain your energy reserves. Methods like the Helminth's Dispensary and Synth Fiber and Equilibrium can significantly boost energy regeneration. Additionally, newer mechanics like Amber Archon Shards offer alternative solutions.
Purchasing a complete Rank 5 Arcane Energize set can be costly, ranging from 1300 to 1500 platinum according to median player trade pricing. Given this substantial resource investment, bulk purchases may not be advisable. Instead, consider acquiring a fraction of the price to obtain 11 units of Arcane Energize and upgrade them to Rank 3.
Read More: Things You Didn't Know About Trailblazers in Honkai: Star Rail
As you venture into the world of Warframe, balancing energy becomes vital. While Arcane Energize is a valuable asset, there are alternative strategies in 2023. Weigh your options wisely to ensure your Warframe stays energized during intense battles.