There will be a lot of action waiting for this VCT APAC 2022.
The much-awaited Valorant Tournament VCT APAC 2022 regional playoffs is here and starting in 2 days (from 10th March 2022). It will include the top 20 greatest teams qualified from the APAC region, by blood and sweat.
The play-ins are set to begin, and here's everything you need to know about the event including where to watch it and its entire schedule.
Qualified Teams in VCT APAC 2022
The 20 teams have ultimately been placed for the VCT APAC 2022 after an incredibly difficult qualification process.
Their quality of play has been outstanding. APAC Regions' best 20 teams have demonstrated their abilities by winning tournaments on their home turf and Fragging their way to the playoffs.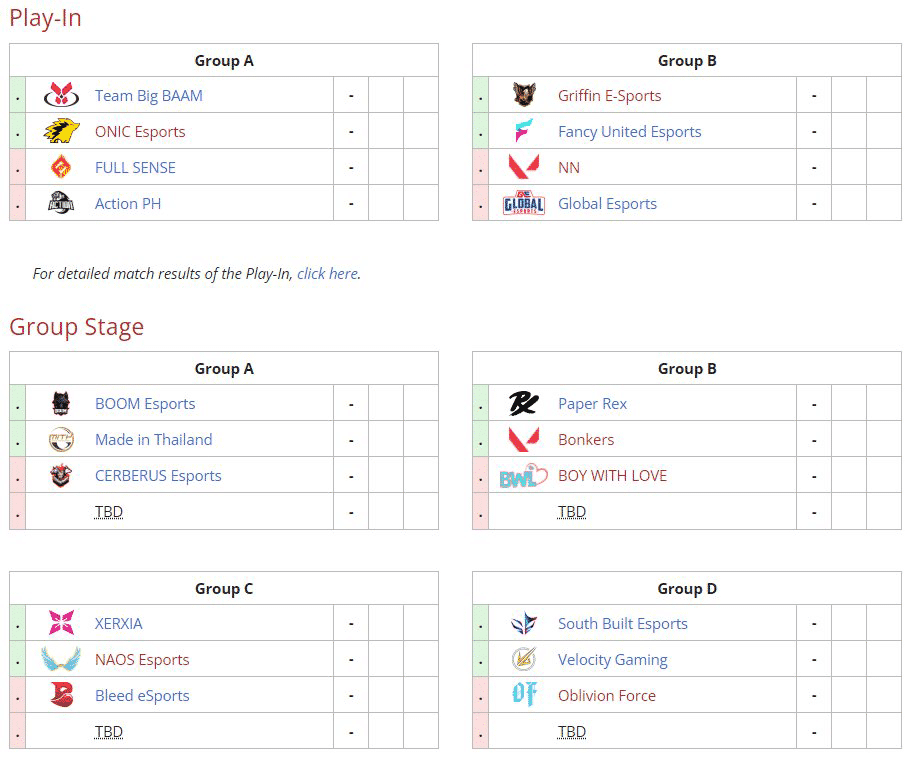 The following teams will compete in the event:
Thailand: XERXIA, Made in Thailand, FULL SENSE
Philippines: South Built Esports, NAOS Esports, Action PH
Indonesia: BOOM Esports, BOY WITH LOVE, ONIC Esports
Vietnam: CERBERUS Esports, Fancy United Esports, Team Big BAAM
Singapore/Malaysia: Paper Rex, Bleed eSports,NN
Taiwan/Hong Kong: Oblivion Force Griffin E-Sports
South Asia: Velocity Gaming, Global Esports
Oceania: Bonkers
Tournament Dates and Format
Riot has published the group draws for the APAC Stage 1 Challengers Play-In and Group Stage. The Challenger Stage 1 Playoffs are divided into three phases.
Play-ins,
Group stage,
Knockouts.
Teams will compete for a prize fund of USD 150,000 in addition to qualifying for one of two slots in Masters 1.
PLAYS-INS: March 10 to March 13
Eight teams will compete and battle their way to the group stage and only 4 out of 8 teams will qualify for the group stage, the rest will be eliminated.
GROUP STAGE:  March 16 to March 21
A total number of 16 teams will compete in the group stage and the top 8 will qualify for the finals knockout.
KNOCKOUTS: March 24 to March 27
A series of double elimination brackets will be used to determine the final fight between the 8 teams. but only the best 2 teams will win this out.
Both the winning teams will represent APAC at Valorant Masters Stage-1 in Iceland in April.
HOW TO WATCH VCT APAC 2022
Valorant Challengers has been one of the major interesting events for the APAC region. Valorant Challengers will stream live on their official esports channels on Youtube and Twitch. There will even be watch parties, from various fan favorites.
Valorant streamers who have been invited by Riot Games will be hosting the tournament in their own language so you can watch them on their Youtube or Twitch channels.
Don't miss out on the action starting on March 10.