Frost Giant Studios is developing Stormgate, a free-to-play real-time strategy game that draws inspiration from Starcraft and Warcraft 3. Although RTS games have lost popularity since the 1990s, the team remains committed to developing a game that incorporates the fundamental aspects of these classic games.
However, there is still a regular stream of exceptional releases, frequently associated with well-known brands like Age of Empires 4, Starcraft 2, and the Total War series. This free game's vibrant futuristic setting has graphic cues with both the Warcraft and Starcraft realms. The designers are ardent RTS enthusiasts as well!
What did we learn from the gameplay trailer of Stormgate?
The most recent version of the Unreal Engine, UE5, is used to create Stormgate. By giving beginner-friendly gameplay and plenty of opportunity for expert players to engage in micromanagement, the game strives to find a balance. Throughout the game's development, the creators' dedication to providing both multiplayer and solitary experiences was clear.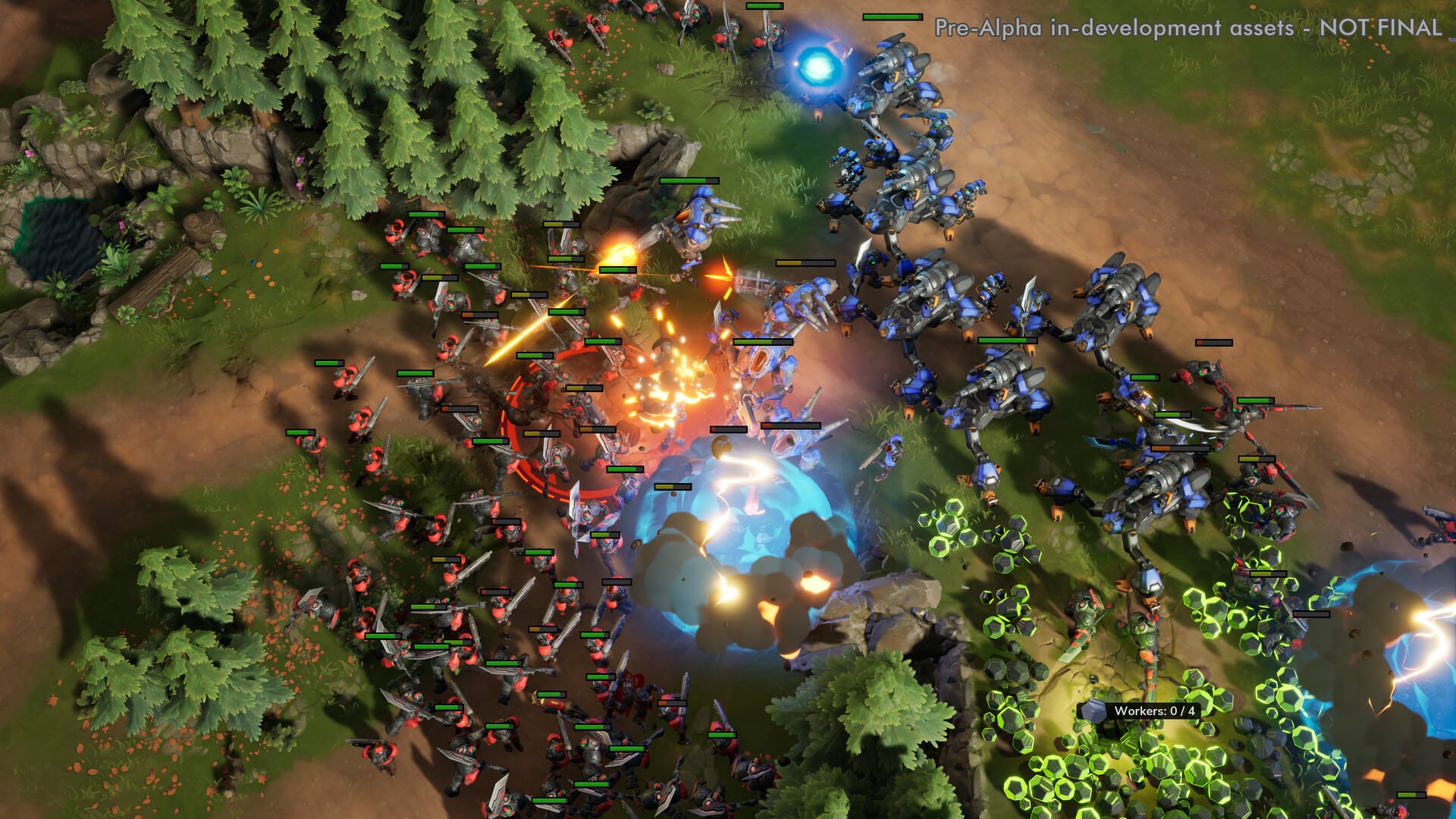 They want to offer a solo or co-op campaign that is periodically updated with fresh material to casual gamers. They are also developing a game mode editor that will provide limitless options. We are aware of two factions, as of now, the human resistance and the demonic invaders, with more to come. The multiplayer modes will be focusing on 3v3 instead of the classic 1v1 matches. Frost Giant Studios recommends you play this game with your friends to triple the fun.
Frost Giant Studios plans to reveal their second group, the Infernals, known as demonic invaders, during Gamescom around August 27, 2023. Fans eagerly await their arrival. Stormgate's alpha signups concluded in July, so those fortunate enough to receive one can participate. August 7 marks the start of another wave of alphas so make sure to wishlist.
Discussions on the game's Reddit involve a potential hero upgrading the system with customizable sockets. Further allowing players to choose unique ways to level up their hero. Some people have suggested replacing the concept of building battlecruisers, which are similar to those found in Starcraft 2, with actual late-game troops.
Read More: RTS Games you should get next Steam sale
The game still has a strong competitive element because of its extremely responsive gameplay and selection of rated modes. In addition, players will have more faction options than the conventional two, enabling them to tactically modify their playstyle. This will allow unique responses to their opponents.