The eponymous artifact in the latest FromSoftware title broke apart, allowing the offspring of Empress Marika the Eternal to come into ownership of every piece.  A chunk of the ancient runes fell into the hands of General Radahn, one of the few demi-gods mentioned in The Elden Ring. One among the many key antagonists, General Radahn, must be defeated in order for the plot to continue.
In order to vanquish such a massive beast, we'll go over a few common tactics.
Radahn is indeed an enormous brute. The Starscourge, armed with a limitless amount of bolts, a massive blade within every grip, plus gravitational spells, could effortlessly best you with a single hit. Despite this, he is not impervious to harm. Gamers possessing excellent judgment and a little perseverance may vanquish the mighty best likewise securing the battle.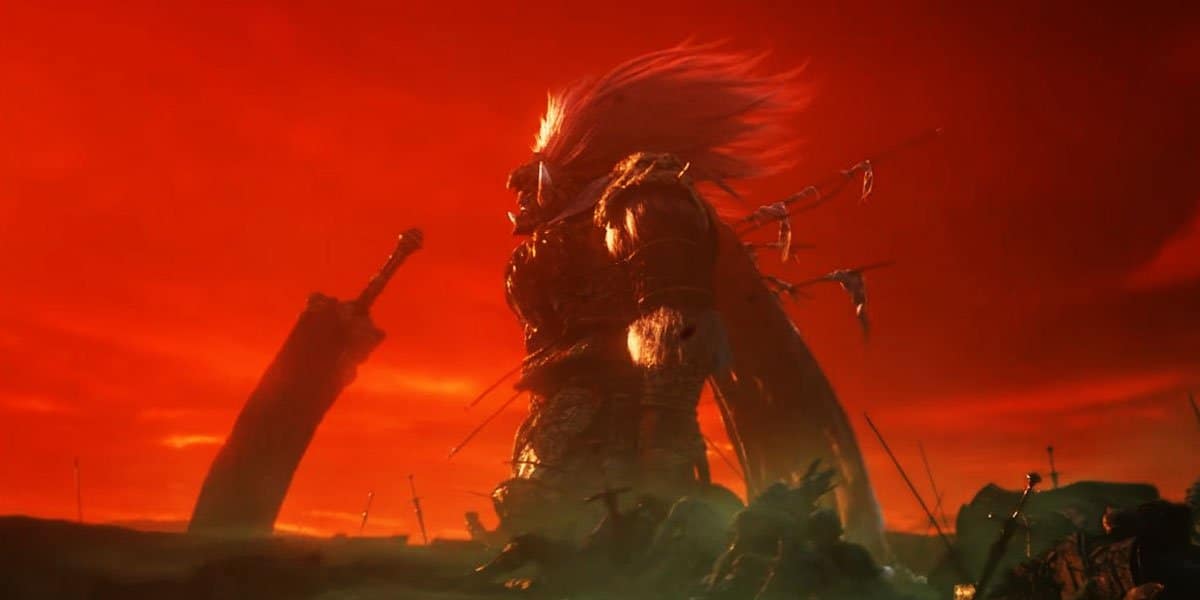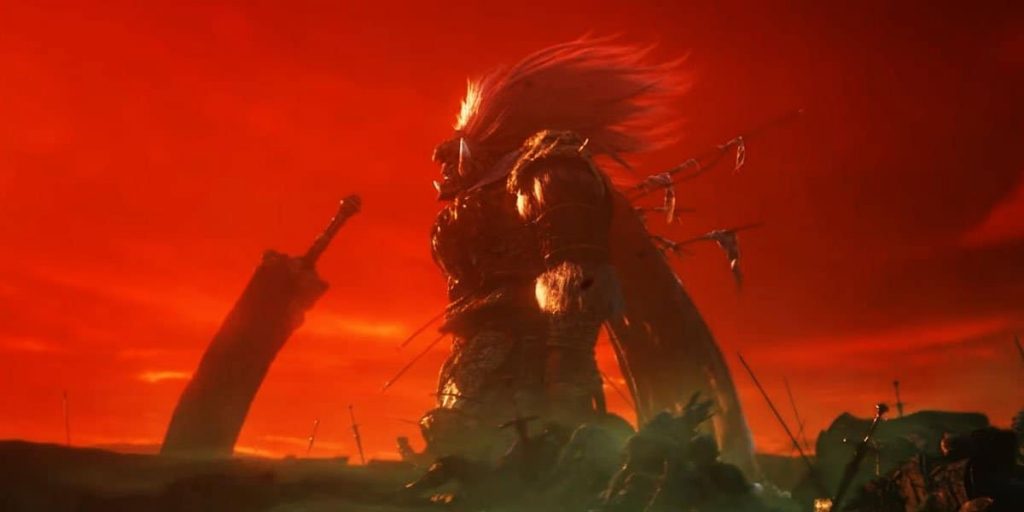 Let's dig in.
How to Best
Starscourge Radahn
Upon entering the Wailing Dunes where General Radahn awaits, players should immediately summon as many friendly phantoms as possible. Phantoms can be summoned from the gold summoning signs that litter the ground and do not require any materials. These phantoms are crucial for distracting Radahn and allowing players to heal, buff themselves, or get in as many attacks as possible.
They are fragile creatures, however, and Radahn will destroy them easily enough, so players should use the opportunity they provide to the fullest. Even if Radahn kills them all, their summoning signs will respawn in the third phase of the fight.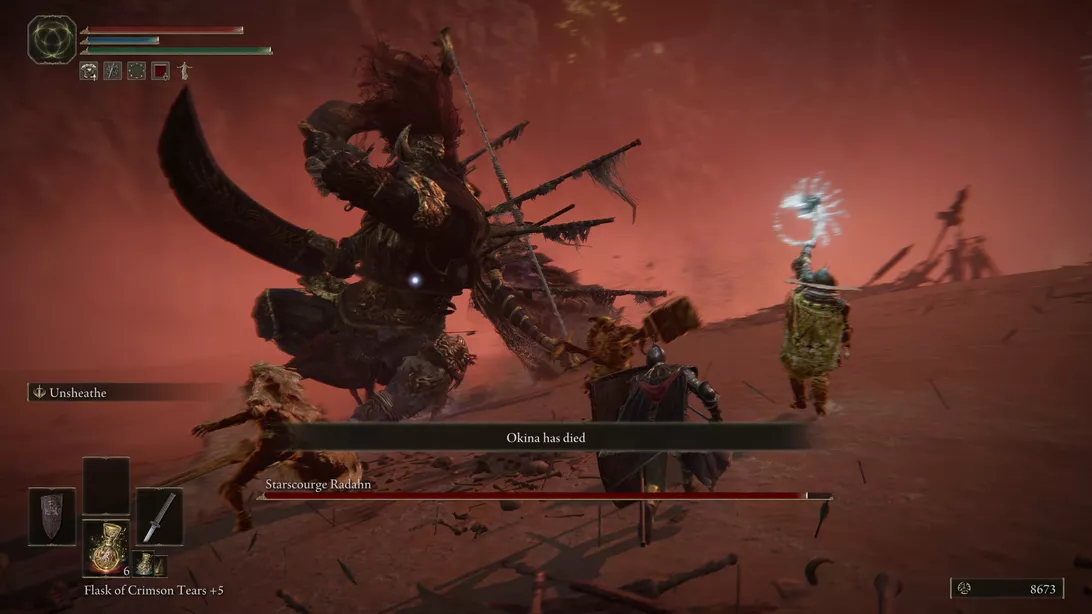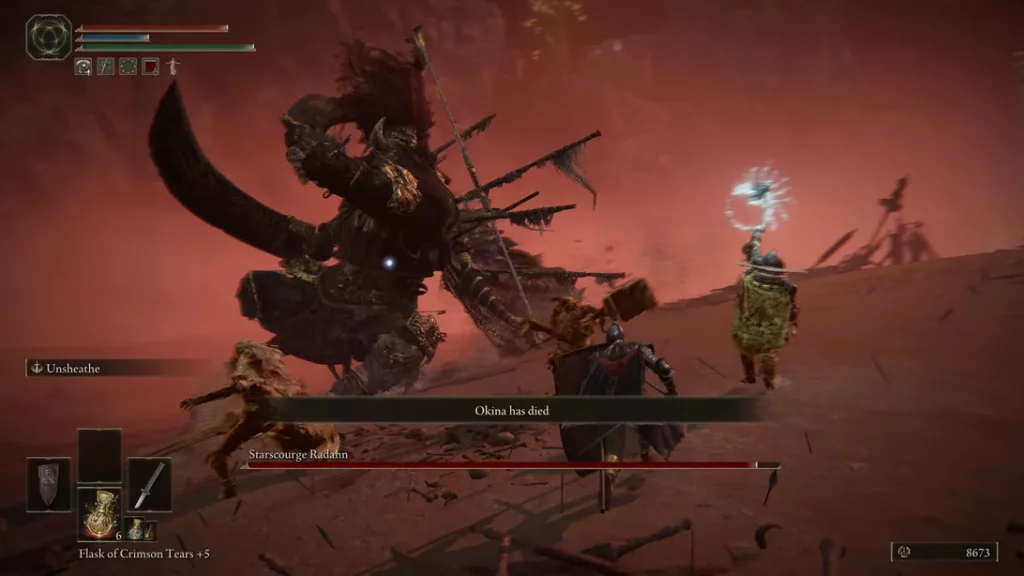 Several of the surroundings, including such shattered blades or daggers, may be used as protection while the monster is raining down arrows, and gamers must gradually push their approach to the hillside where the mighty beast rests. When all of the gamers' ghosts have made their way to Radahn, the focus of the battle would turn to them, enabling gamers to overcome the remaining gap and join the fray.
After a certain number of successful assaults, Radahn would fall, leaving the door open for fatal blows. By doing so, gamers have the opportunity to do significant harm to him until he unleashes hell.  Even though gamers fail to knock Radahn out, they must still swarm him with their ghosts and assault him.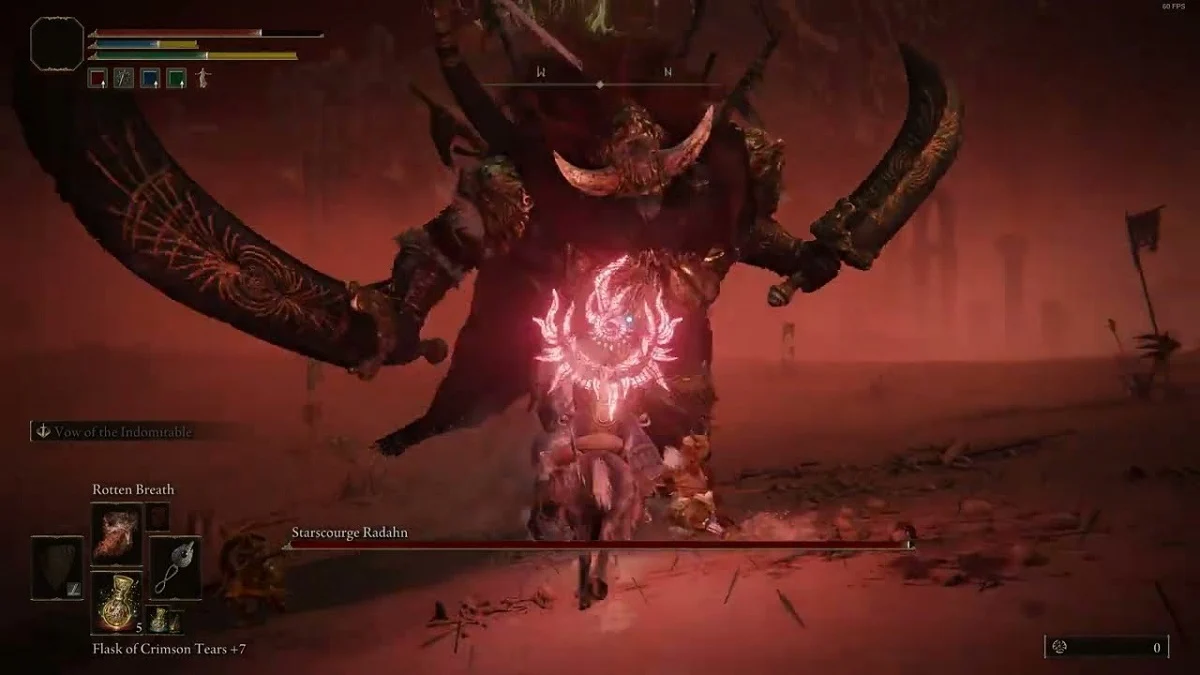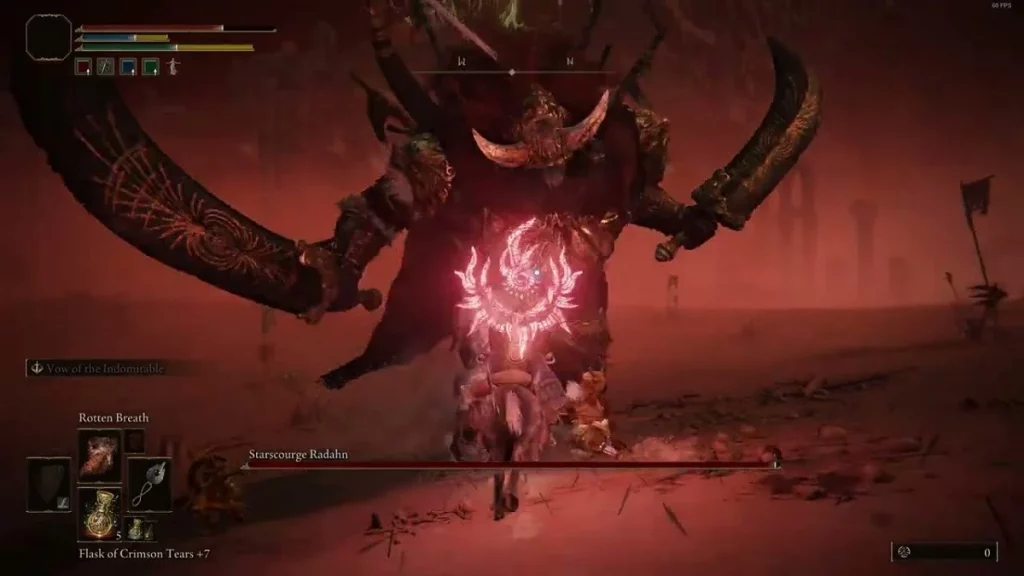 No matter what you do, hit the bastard with every chance you get.  Afterward, it's a 1-on-1 battle between Radahn and the ghosts, and that's far more difficult.
Have You Read: Elden Ring Millicent Story Guide
Gamers receive a couple of moments to recoup their wit and might as Radahn lifts out into the air, however, they must take advantage of this opportunity to mount their steed, choose a path, and gallop. Radahn reappears like a meteor not long after the gamer has launched, intent on striking them. Make no mistakes, you'll be killed by the hit if they don't speed as quickly into a different route.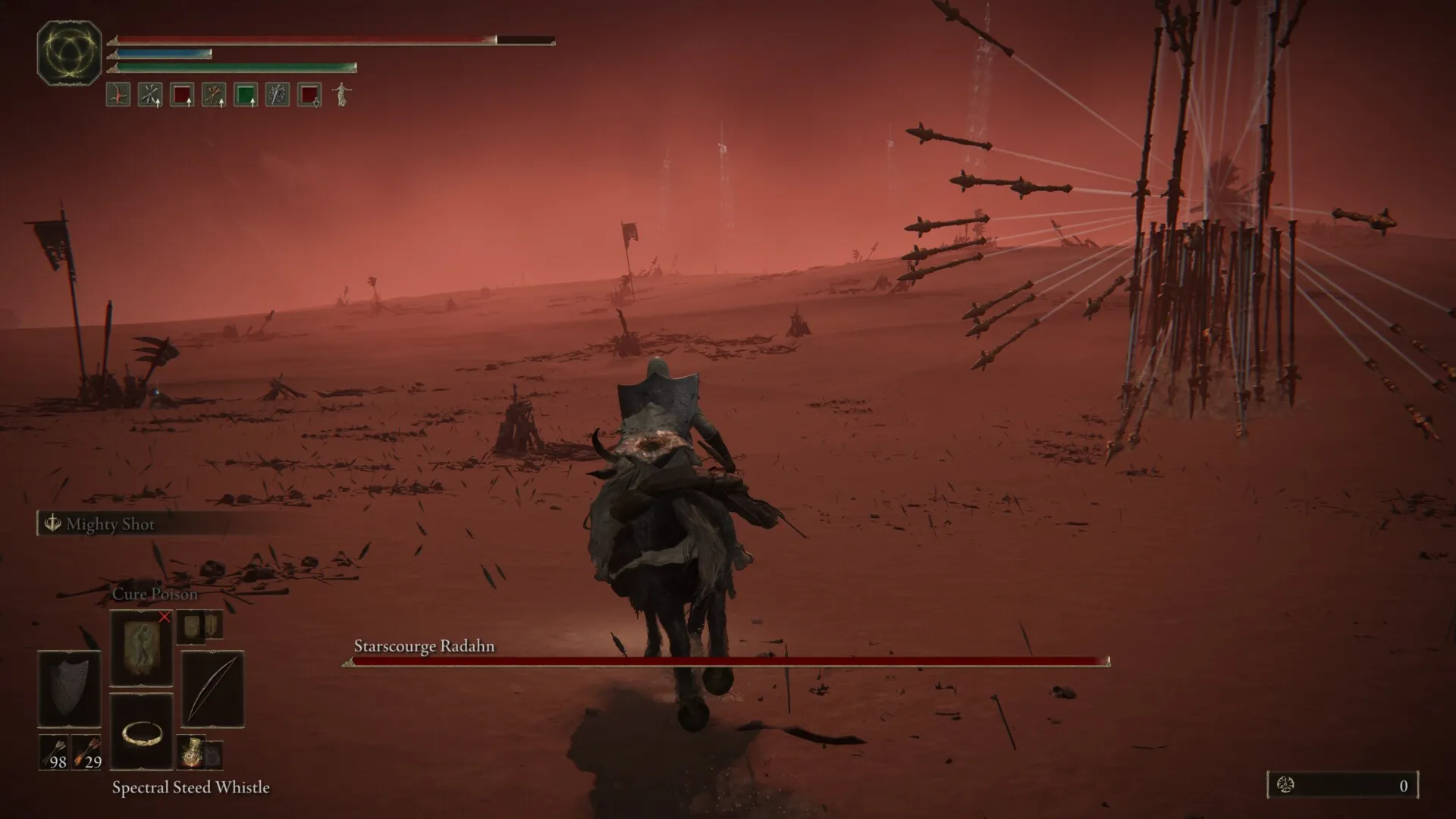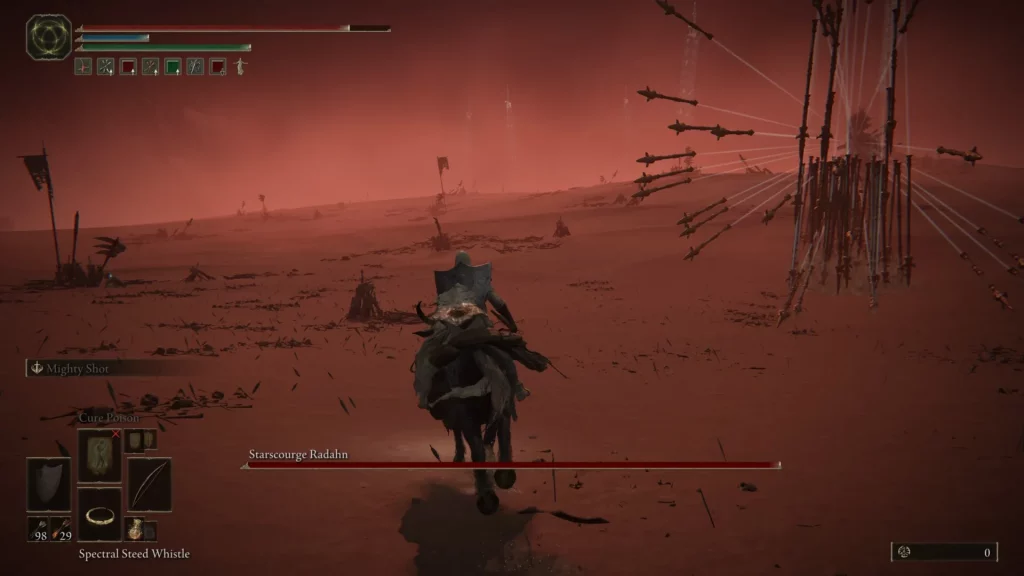 They have no choice. It is imperative that gamers conjure as many ghosts as feasible after Radahn has been brought back to the floor. Radahn will increase his usage of gravitational charms, however, if the gamers somehow manage to remain near to him, the monster would not engage in combat.