Scorching the internet for suggestions on the Best RPG journey to undertake? Well! look no further!
Here are our top picks for RPGs that are still gold in 2022.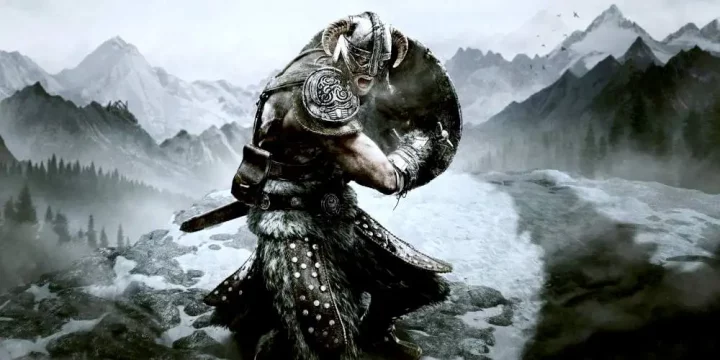 The Elder Scrolls V: Skyrim
This listing would be meaningless without including The Elder Scrolls V: Skyrim. Previously, Fallout 3 and Oblivion were both critically acclaimed role-playing titles from Bethesda Game Studio. That being said, what happened to Skyrim? It kept up with all of them and even outperformed them in that regard. There are still fresh versions of Skyrim being released by Bethesda, such as remastered editions and new generation releases.
During the development of Skyrim, Bethesda aimed to give gamers a feeling of exploration as they traveled through the game. Dozens of lost dungeons and hundreds of missions are available. The title was well praised when it was released. Fans and reviewers alike were pleased with the tale, setting design, characterization, unique races, and so forth.
The story revolves around a "Dragon born" who is destined to slay the dragon that is prophesied to bring death to the world.
Witcher 3 Wild Hunt
The initial installments were meant to be but no doubt they don't even come close to the masterpiece the world call Witcher 3. Try it and I'm certain that you won't be able to express how much you loved this game.
Side adventures in The Witcher 3 are of the caliber of whole campaigns in other games. For some reason, I can't exactly put my finger on what keeps this title so intriguing after so many years. With The Witcher 3, you'll get to live out your childhood fantasies of being plunged into an epic medieval fictional world where you actually feel like a warrior who can change the fate of everyone.
Dark Souls
Class difference and character development are two aspects of the traditional RPG category that Dark Souls excels at above the others, despite the game's often contentious status as an RPG.
Have You Read: Games You Can Play While, You're Waiting For Horizon Forbidden West
In order to live in the universe of Dark Souls, you must have a thorough knowledge of your avatar as well as your own talents. Most role-playing games seek the kind of emotional connection that Dark Souls allows you to develop with your avatar. In this game's magnificent and terrible environment, you actually feel like you've taken on the identity of your in-game character.
Mass Effect 2
Following the events of Mass Effect 1, a strange civilization known only as "Collectors" pokes their heads in the cosmos.  It is revealed that Shepard was slain in the raid on Normandy orchestrated by the Collectors. Shepard is revived by Cereberus, a hidden and nefarious organization.
Now Shepard needs to win the party's favor in order to gain allegiance. In order to save everyone, the commander and the rest of the group embark on martyrdom to confront the Collectors.
Nier: Automata
For our last title on this roundup, we have Platinum Games' most acclaimed title to date, Nier: Automata, which is renowned for its fast-paced gameplay. The game explores a wide range of topics, including the meaning of life, the meaning of despair, and the meaning of killing.
Although there are several topics to explore, the title does not fall flat in any of them. Nier: Automata's narrative and cast are undeniably strong. The game demonstrated that compassion is the only thing that will help one get through difficult circumstances. There are two main characters in the game: 2B (the fighting android), and 9S (the scanner).  Alien-created robots and Androids are pitted against one other in a global war.
Tell us Your favorite pastimes from the list. Hit the comments!