Square Enix announced that their popular MMO will be arriving in Xbox Series X|S in Spring 2024. It was announced during the Final Fantasy 14 Fan Fest. Takashi Kiryu, CEO of Square Enix, commended Phil Spencer for his efforts in making this release a reality.
Without Spencer's assistance, Kiryu said, it wouldn't have been feasible. Kiryu welcomed the Xbox community to the land of Hydaelyn. He expressed joy over the addition of Xbox compatibility.
What can we expect from Final Fantasy arriving on Xbox?
During the Final Fantasy 14 Fan Fest, Phil Spencer, CEO of Xbox, expressed his appreciation for Naoki Yoshida and the development team, commending their player-centric approach in creating Final Fantasy XIV. Spencer emphasized Xbox's shared spirit by prioritizing players and their excitement to bring the Xbox community together with the Warriors of Light in a safe and engaging environment.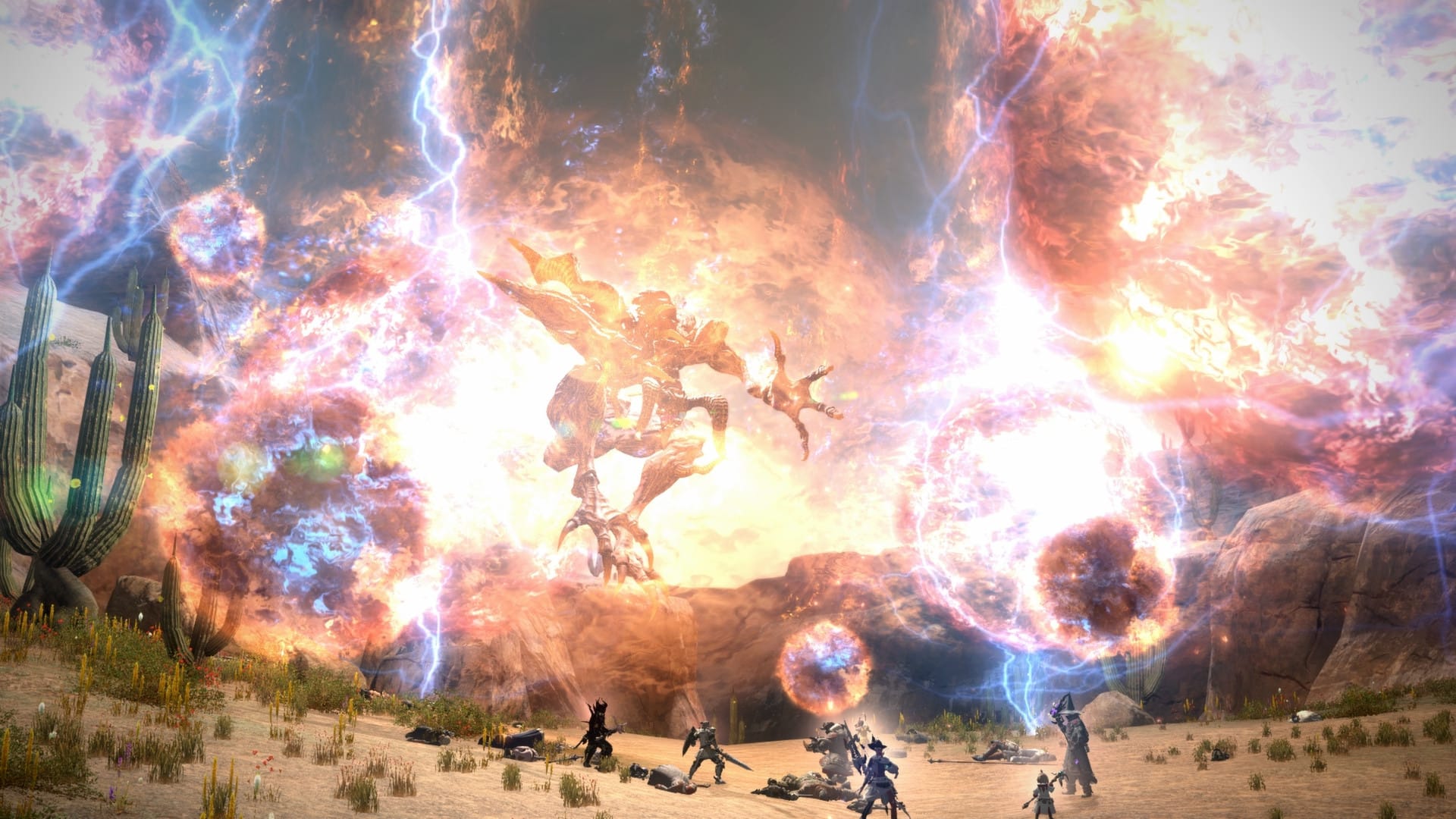 Takashi Kiryu, CEO of Square Enix, thanked Spencer for making the Xbox version of Final Fantasy XIV possible and expressed excitement for the game's expansion to the Xbox platform. Kiryu also announced Square Enix's commitment to delivering fabulous games to fans worldwide, including plans to bring more games to Xbox. Yoshida expressed gratitude and affirmed their dedication to working with Xbox in the future.
After the fest, Phil Spencer announced in a tweet that he was excited to be Yoshi-P and Kiryu-San on stage. He also announced the release of Final Fantasy XIV for Xbox. Furthermore, he is looking forward to partnering up with Square Enix to bring more games to the Microsoft Console. This can mean that, we might get to see more Final Fantasy Games.
Enjoyed being onstage with Yoshi-P and Kiryu-san to announce Final Fantasy XIV coming to Xbox. We're thrilled that the Xbox community will join the Warriors of Light and we look forward to partnering closely with Square Enix on future games. pic.twitter.com/zq0ETkDFq1

— Phil Spencer (@XboxP3) July 28, 2023
The Final Fantasy 14 patch 6.5 will be released in two parts: part one, version 6.5, is scheduled to arrive in early October 2023 and part two, version 6.55, is scheduled to come in the middle of January 2024. 
Read More: FFXVI Director hints at possible DLC
Square Enix and Xbox are looking forward to a bright future. Older versions of Final Fantasy might also arrive on Xbox soon.