In February 2022, the launch of the Steam Deck set a groundbreaking milestone in the handheld gaming industry, revolutionizing it by introducing PC gaming to portable devices while the newly revealed ASUS ROG Ally aims to rival Valve's dominance by providing a compelling gaming companion packed with cutting-edge hardware and innovative features.
What features to look out for in Steam Deck and ROG Ally?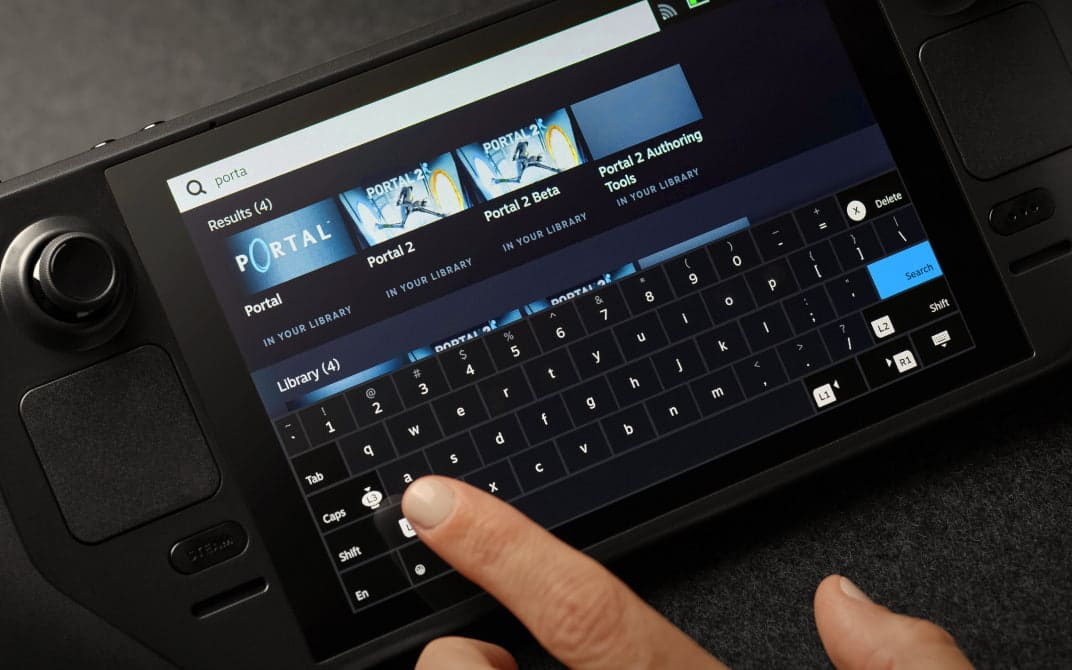 Processing Power
The Steam Deck boasts an AMD APU with a Zen 2 architecture, featuring a quad-core processor with eight threads clocked at 2.4 to 3.5GHz. Its GPU consists of 8 RDNA 2 CUs running at 1.0 to 1.6GHz, providing solid gaming performance with 1.6 TFlops of FP32 power. With 16GB LPDDR5 RAM, it ensures seamless gaming.
In comparison, the ASUS ROG Ally sports an AMD Ryzen Z1 Extreme octa-core processor with 16 threads and a base clock speed of 3.3GHz (up to 5.1GHz). Paired with AMD Radeon Graphics (RDNA™ 3, 4 CUs, up to 2.5GHz, up to 2.8 Teraflops) and 16GB LPDDR5 RAM, it delivers an immersive gaming experience.
The ROG Ally outshines with its octa-core CPU, delivering superior performance for demanding games, guaranteeing a seamless gaming experience
Storage
The ASUS ROG Ally features a 512GB SSD, delivering swift load times and ample storage capacity.
The Steam Deck offers 64GB eMMC, 256GB NVMe SSD, and 512GB NVMe SSD options with MicroSD card slots.
With various storage options to choose from, the Steam Deck allows users to select the ideal capacity based on their needs and budget.
Display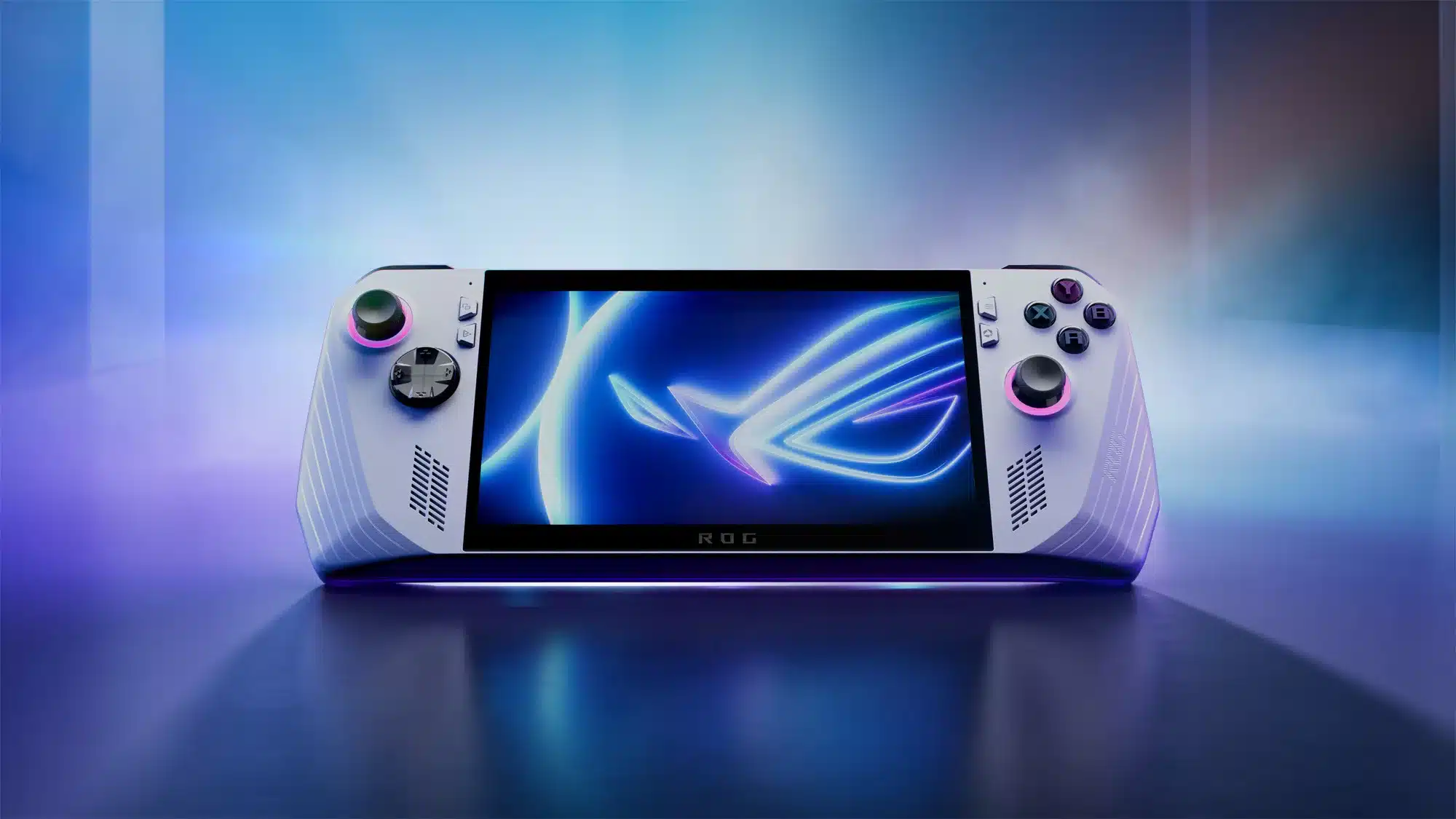 Both devices sport a 7″ diagonal display. However, the ASUS ROG Ally surpasses with its Full HD resolution, IPS-level glossy screen, and 120Hz refresh rate. Additionally, it features in-built Gorilla Glass, ensuring a vivid and colorful gaming experience.
Contrastingly, the Steam Deck features a 1280 x 800px resolution and a standard 60Hz refresh rate on its IPS screen. Though not on par with the ROG Ally's display quality, the Steam Deck offers a decent handheld console visual experience.
Battery Life
The ASUS ROG Ally and the Steam Deck both offer remarkable battery life, delivering up to 8 hours of gaming enjoyment on a single charge. This extended battery life is made possible by the inclusion of a 40Wh battery in both consoles. Players can delve into their favorite games for extended periods without worrying about running out of power. With their impressive battery life, both devices ensure long-lasting gaming sessions and uninterrupted entertainment for users.
Operating System and Affordability
Steam Deck runs SteamOS 3.0, focused on Steam's gaming library but also compatible with other stores and software. On the other hand, the ROG Ally operates on Windows 11 Home. Thus, users can access a wide variety of software and game libraries, including Epic Games, Xbox Game Pass, and Ubisoft Connect. This versatility allows users to explore a wide array of gaming options and applications on the ROG Ally.
Steam Deck ranges from 30,000 to 48,700 INR for different storage options, while ROG Ally starts at 79,999 INR.
Conclusion
With a slight difference in price, both Steam Deck and ROG Ally will be providing a seamless gaming experience. However, if you prefer a superior display and a broader selection of games available on platforms like Xbox Game Pass and Epic Games, the ROG Ally is the recommended choice. It will let them have access to the aforementioned. People with a lower budget, who want a classic PC Steam experience should get the Steam Deck. It will be supporting Valve-based games and Steam-supported games in the near future.