Changing your Valorant Name may seem difficult but in fact, it is quite easy to do and can be done in a few simple steps.
Valorant just like every online FPS game gives its user a unique ID tag or username which can be chosen by them individually to display their creativity. However, after some time the user might want to change their name in the game due to many factors.
How To Set Your Valorant Name?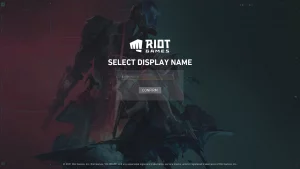 When you first launch Valorant after making your Riot ID you are asked to choose a username that can be unique and creative as you want it to be.
You will also be given a random tagline unless the username is original. However, if the username is original you will be given your region as your tagline e.g: GGTalks#NA1.
Also, Read: Top 10 Vandal Skins in Valorant
How to Change your Valorant Name?

To change your username in Valorant all you have to do is follow these simple steps. This option to change the user name is always available in Valorant
Close Valorant even if it is running in the background.
Log in to your Riot account in a web browser.
In your account go on to your Riot ID tab.
Now Choose your unique desired Valorant username.
In the same Riot ID tab, you also get the option to change the tagline with your username as you like.
These simple steps can make your username not only exclusive but can also help you show your creativity. This whole process will not cost you anything other than your creative thinking and a little bit of time.
The only drawback to this process is that once you change your username it goes to a one-month cooldown. So you might need to take a month's break before you can change it back to the original.