Copium is a term quite prevalent in Twitch chat and Reddit and spiked after the US elections. An anonymous 4chan user was among the first to use this word on a social media platform in 2018. However, even before them the artist Keak da Sneak released an album with the title 'Copium' in 2003. Due to its popularity and spike, the Twitch user COUNCIL uploaded it as a FrankerFaceZ emote or meme and later got adopted in the Twitch chat.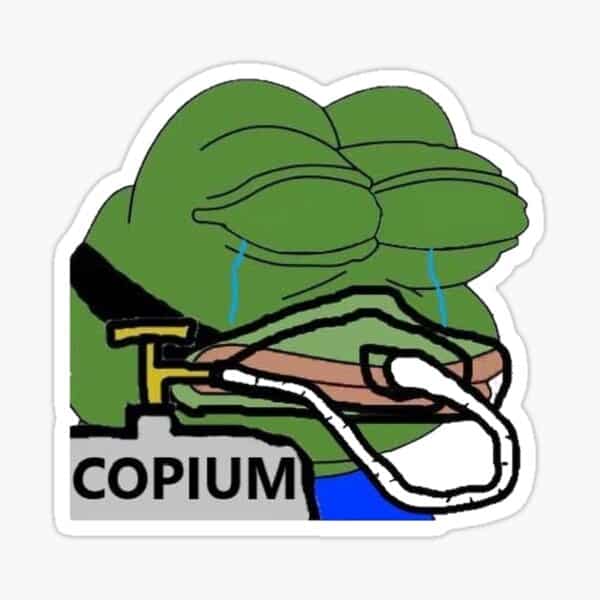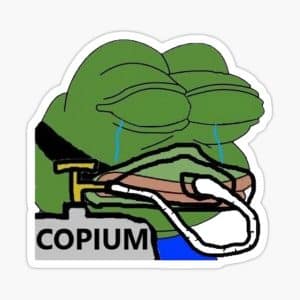 So, without further waiting let's look at the meaning and origin behind the word "Copium".
Copium Meaning in Twitch Chat.
Copium in simpler terms can be explained as the combination of two different words 'cope' (deal effectively with something difficult) and 'opium' (a drug) also known as portmanteau words. It is also explained as
 "A metaphorical opiate inhaled when faced with loss, failure, or defeat, especially in sports, politics, and other tribal settings.

The effects of copium include, but are not limited to extreme rationalizations for the defeat, outlandish theories of conspiracy supposedly perpetrated by the opposing side, extreme rage directed at the other side, unconvincing allegations of fraud and abuse in the system, and rejection of the system as a whole."
However, in Twitch chat, this word refers to the use of a fictitious drug (Opium) to cope with the decline in streaming quality. It is illustrated by using a Pepe the Frog hooked to a Copium tank.
Origin and popularization behind the word.
As disclosed above the first use of the word was done by artist Keak da Sneak in his album named "Copium" which dates back even before the release of Twitch.
The second instance where this word was used came through the r/the_meltdown subreddit in 2016. After which Copium was used by an anonymous 4chan user on a social media site in 2018.
Then later in 2020 it again resurfaced after Donald Trump lost in the US election. Later it was popularized in Twitch and Reddit. The main reason behind its popularity in Twitch came after it was made a meme and added to the Twitch chat.