Assassin's Creed Mirage delves deeper into Basim's narrative, building upon the character's evolution as a master assassin and embracing the series' traditional elements of stealth and parkour. Ubisoft has been steadily revealing details about the game as it approaches its highly anticipated October 12 release.
Recently, the game received its ESRB rating, hinting at an intriguing twist in the storyline. This article aims to provide comprehensive coverage of the enigmatic twist present in AC: Mirage, shedding light on the upcoming narrative surprises that await players in the immersive world of the game.
What do we know about the plot twist in Assassin's Creed Mirage?
Fans who want to avoid reading further into this article, as it contains certain SPOILERS regarding the game.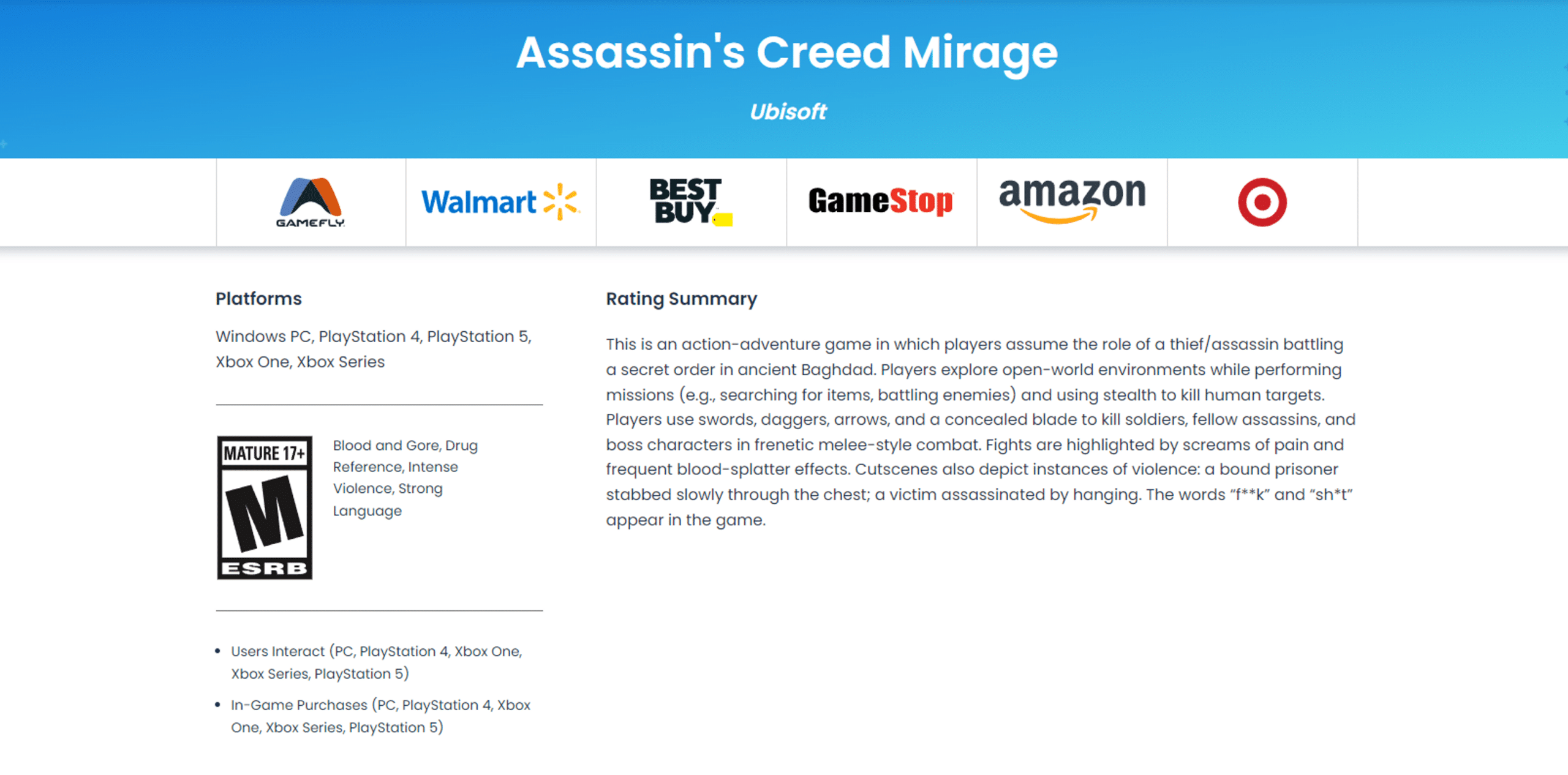 As seen in the picture above, the rating hints at the usage of various weapons to kill your enemies. They include but are not limited to swords, daggers, arrows, and a "concealed" blade which refers to the hidden blade. However, right after that the sentence shifts to killing your fellow assassins and boss characters as well. The phrase can mean multiple things. This can mean, Basim betrays the brotherhood at one point or will become an assassin after a point.
In various game trailers, Basim's tutor made notable appearances, leaving players uncertain about whether they will confront and eliminate significant assassins during gameplay. Ubisoft may introduce alternative strategies where Basim's companions turn against him without betraying anyone's loyalty. The character is likely to execute this maneuver through cunning methods, ensuring that the faith and trust of those involved remain intact.
AC: Mirage marks Basim's first appearance as the main character in the franchise. He debuted in AC: Valhalla and that took place two decades before Mirage. It may have a correlation to the way he executes other assassins in this new title.
The elimination of other assassins was the primary emphasis of games like Assassin's Creed Rogue. But Shay Cormac's approach to the templars was extensively portrayed in AC: Rogue's storyline.