Dark Souls is considered one of the greatest video games ever made but it had been criticized a lot for being tough to play and progress. Today we are going to share 5 tips and tricks which will help you to play through the game without being irritated as well as enjoy it to the fullest.
1. Dark Souls: What to Choose as a Starter Class?
Well, to begin with, dark souls gives you choices to choose your starting class, which is quite similar to any other role-playing game. But the problem is what to choose with absolutely no playing experience, without knowing what we are up against? So to clarify this doubt, just know that your starting class doesn't matter in the long run, this won't impact your playthrough.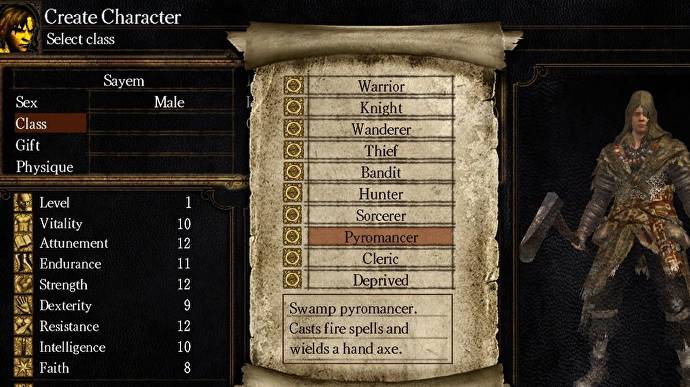 Initially, there will be some differences in the starting equipment and soul levels but eventually, you can acquire all types of equipment. And with proper stat point allocation, a sorcerer can be transformed into a knight and a knight can be transformed into a sorcerer, and similarity continues with different classes.
2. Dark Souls: What to Pick as Your Starting Gift?
As in Dark Souls, there are multiple options for starting class like Knight, Warrior, Wanderer, Thief, Bandit, Hunter, and many more there are multiple starting gifts to choose from. But unlike the classes, we suggest you pick the Master Key as your starting gift.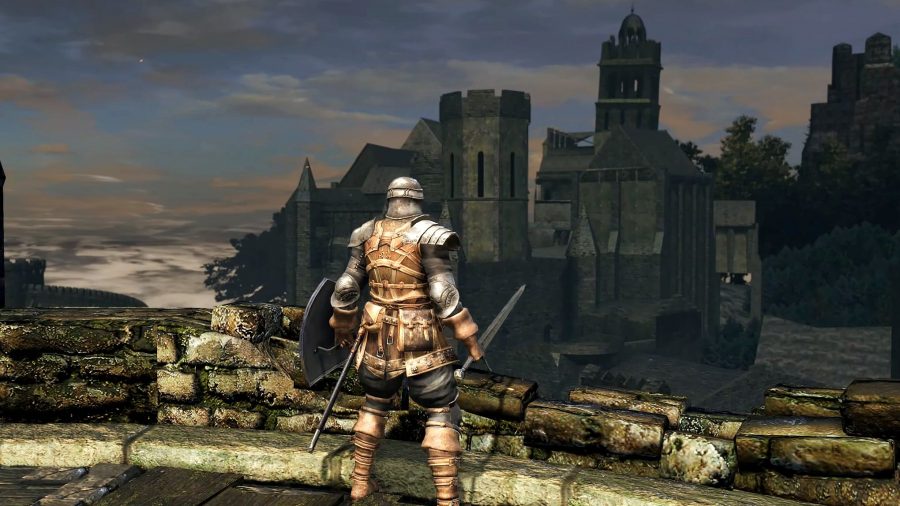 The master key will allow you to access areas that cannot be accessed normally until later in the game, which will help you to acquire more powerful items and spells.
3. Dark Souls: Managing Equipment Load
It's natural if you equip yourself with heavy armor and weapons but in Dark Souls you must choose mobility over the defense. There are 3 categories of rolls in the game:
Fat roll when you have a load over 50% of the total equipment.
Medium roll when the load is between 25% to 50%.
Fast roll when your load is below 25%.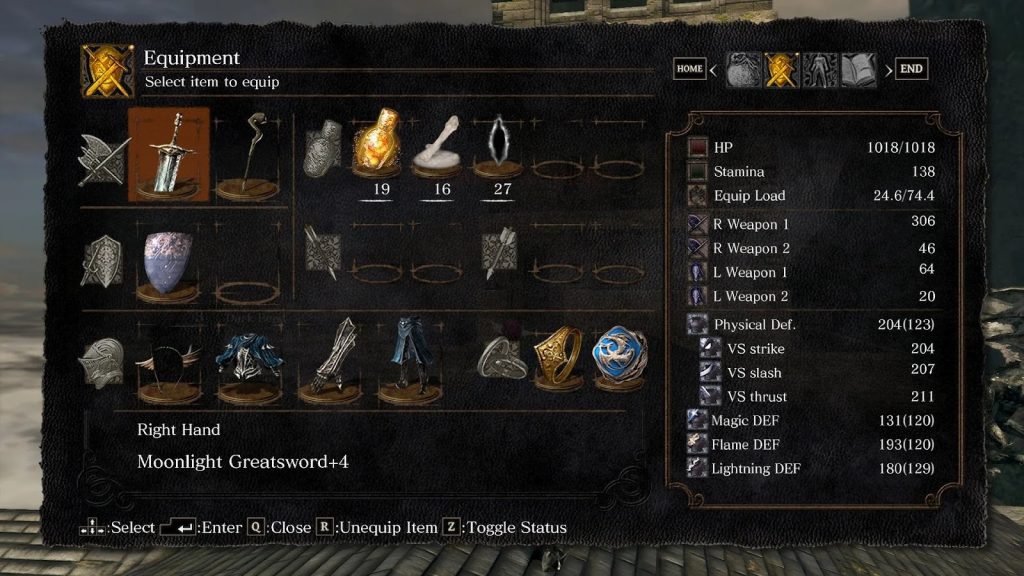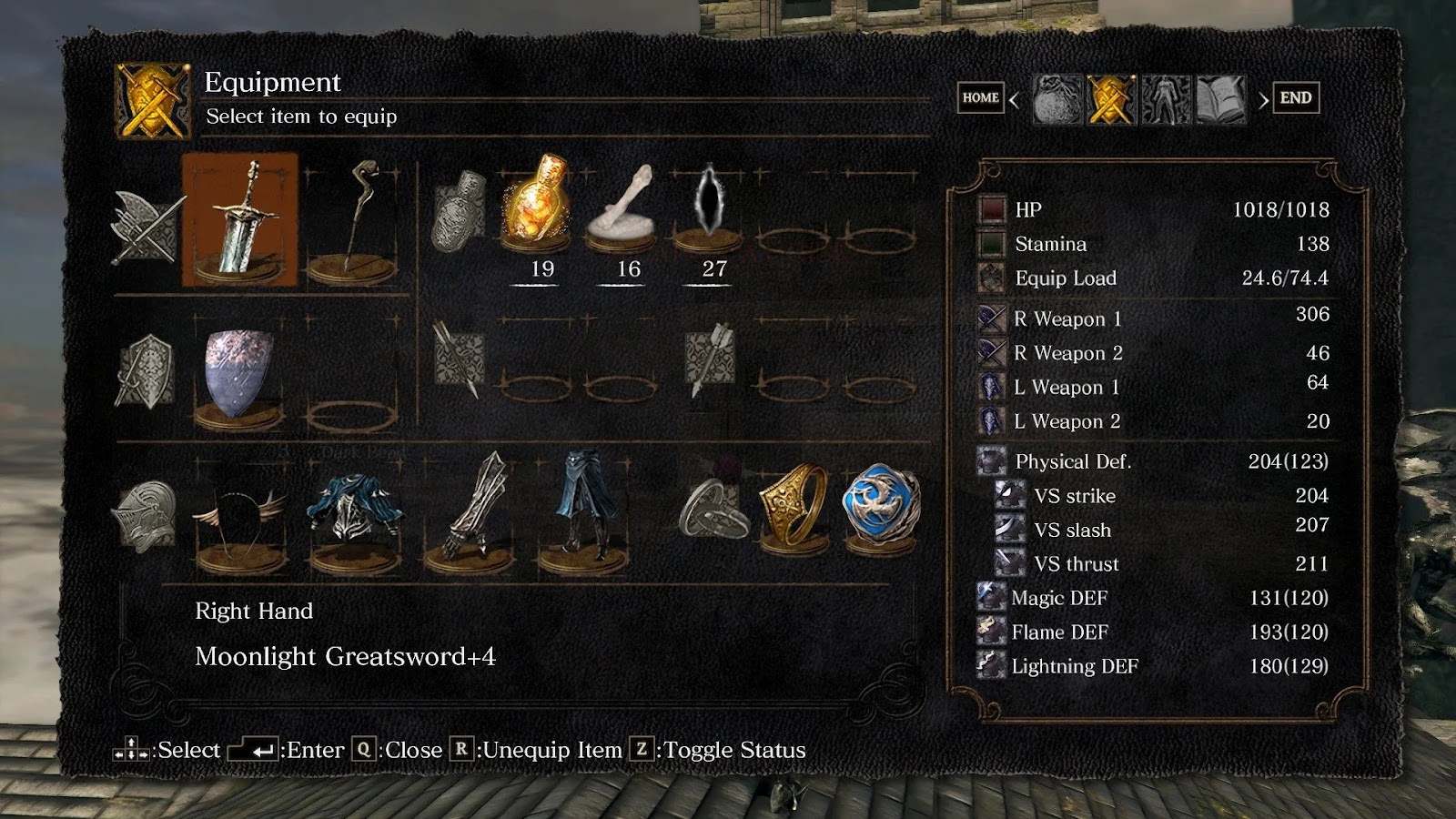 Fat roll decreases your mobility to a very annoying extent so this is never suggested. You should choose between Medium Roll and Fast roll according to the threats you are facing. And an additional tip, shields are just okay in the Dark Souls so try to dodge than take a hit on the shield.
Have You Read: Best Loyal Horses Featured in Video Games
4. Dark Souls: Don't Overlevel
Leveling up your soul level will indeed help you in the game but if not paid attention it will screw up the management of your stat point allocation. The price and reward ratio to level up in the game steeper as you progress through levels.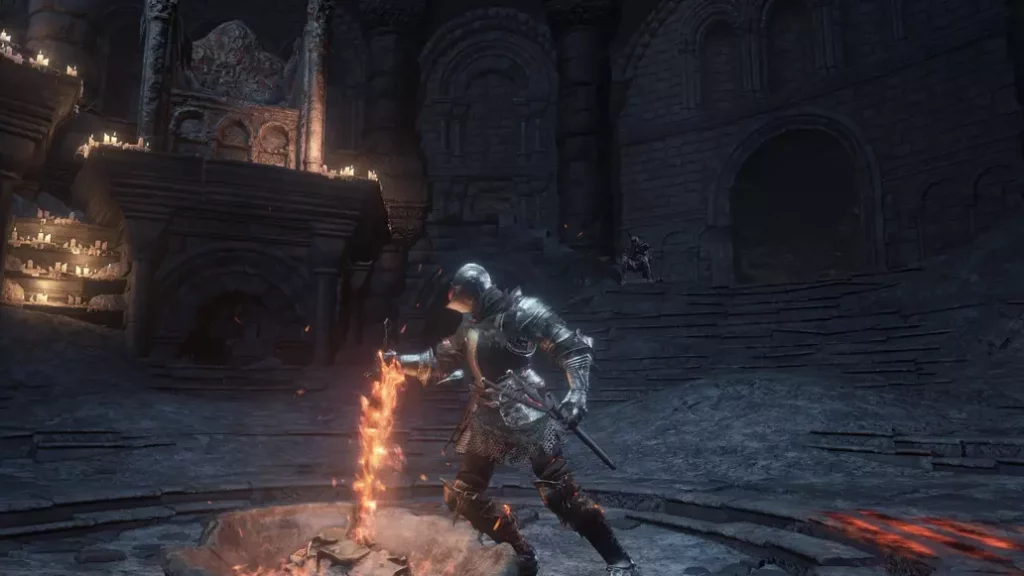 So, rather than spending high prices to over leveling you should focus on upgrading the weapons giving them damage boosts and strategies your expenditure according to the needs of the game.
5. Dark Souls: Weapon Choice
The urge to switch to new weapons is very common and understandable but you should choose a weapon that your choice and stick to it for multiple reasons we will focus on the two major reasons here.
Firstly, the more time you spend with a specific weapon you will know its powers and limitations as how much stamina it drains, its range, and many more, which won't be the case when you will use different weapons every time.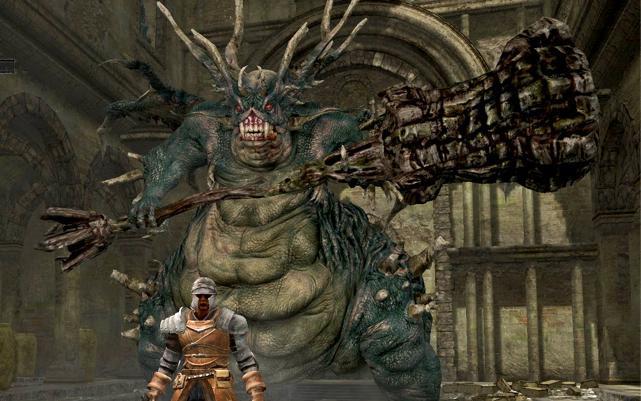 To deal more damage with a weapon you will have to upgrade it, which encourages you to use the same weapon rather than always switching to the other weapons. The upgrades also scale according to your stats which won't be the case as you have been practicing on a weapon that focuses on strength then you switched to a weapon that focuses on dexterity. Naturally, your gameplay will deteriorate.