Dead Island 2, the sequel to the popular zombie action role-playing game, has had its delivery date shifted from April 28, 2023, to April 21, 2023. Dead Island 2 has been under development since 2014, so the news that it will be released earlier than planned is sure to please fans.
There have been no more announcements or updates on Dead Island 2 since its first unveiling. Dead Island 2's production was similarly plagued by being moved from one studio to another. When Dambuster Studios took over development, Dead Island 2 was re-announced to the public with clips that detailed the game's plot, protagonists, and other elements.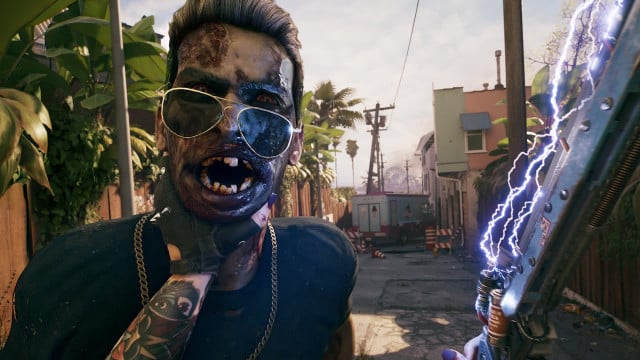 The re-reveal of Dead Island 2 gave followers of the series new optimism that the title would be released as soon as possible. Dead Island 2's launch date has slipped again, this time from Feb 2023 to April 28 of that year. Dead Island 2 has reportedly gone gold, signifying that production is complete, and the release date has been pushed up to April 21 from April 28.
The developers have not said why Dead Island 2 was delayed, although it is reasonable to assume that it is because of the success of the first game. The original February 3 publication date for Dead Island 2 was pushed back to April 28 because of the Easter holiday. Nevertheless, EA has pushed back the dateline of Star Wars Jedi: Survivor to April 28, ensuring that Dead Island 2 will have to compete with one of the most exciting games of 2023 from one of the most well-known properties in the world.
To avoid direct rivalry with Star Wars Jedi: Survivor, it seems natural that distributor Deep Silver would push back the launch date of Dead Island 2, albeit the actual cause for the delay has not been revealed. Dead Island 2's lone remaining launch window competitor is Advance Wars 1+2: Re-Boot Camp, a Switch-exclusive compilation of titles from the 1990s and 2000s that is unlikely to significantly impact the zombie game's sales.
Even though the Dead Island 2 launch date is still a ways off, series fans may be rewarded with additional gameplay footage and teasers in the meantime. Trailers for Dead Island 2 thus far have concentrated on the game's unlockable characters, but maybe after the game's April release, gamers will like seeing more of the environment they'll be exploring.