Okay, so who loves GOT and plays Elden Ring and can feel a connection? While playing the game doesn't it feel like roaming in Westeros? The dragons, the mysteries, the excitement yeah! Now you see it? Still not, maybe I am being weird here. But one thing we can agree on is that those fantasy worlds create a heart-racing environment and feel realistic, both are filled with secrets and mysteries, and both have a great storyline. The reason could be the involvement of George R. R. Martin.
As in every great fantasy world, we have some monsters and bosses to defeat. Some of them surrender easily but others are crazy stubborn and we need creative tactics, strong will, and cool composure to defeat them. Or just a simple trick would do it. Here, today we are going to share the tricks and tactics to defeat the Maliketh, the Black Blade in Elden Ring.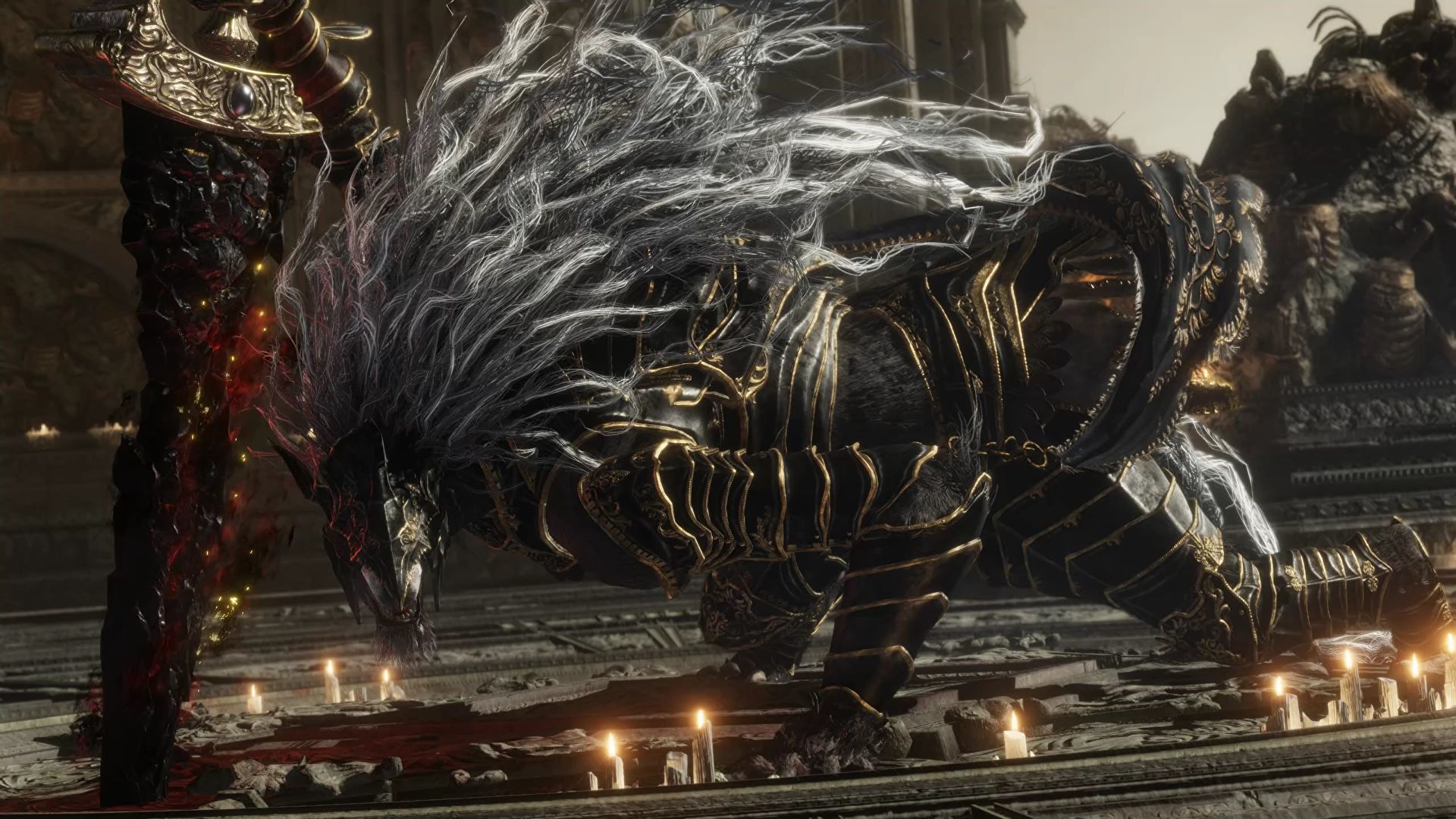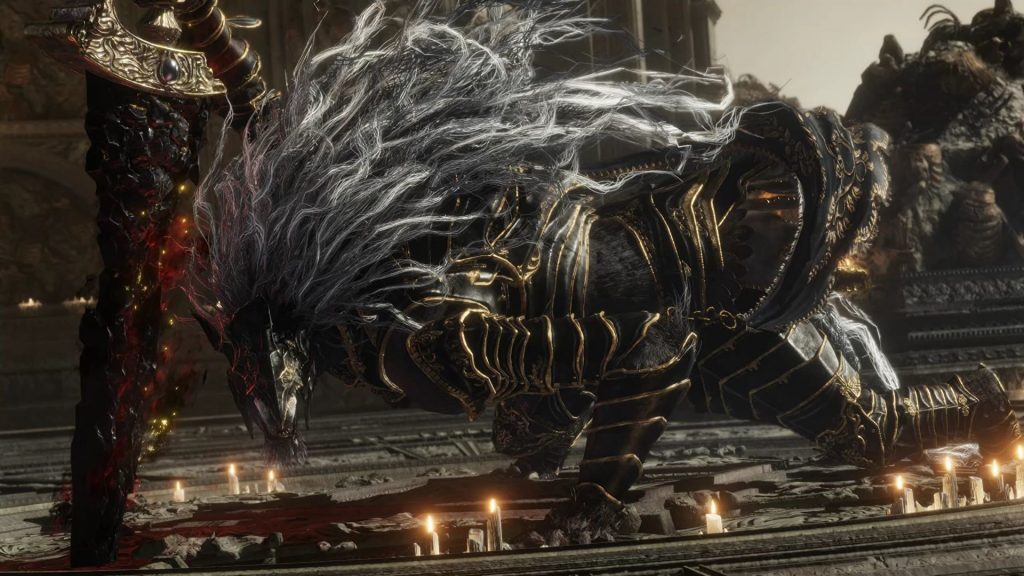 Charged with the responsibility to protect the sword imbued with the Rune of Death, Maliketh was the half-brother of Queen Marika. Maliketh protected the sword with all his might until the Night when a fragment of Death of Rune got stolen by a group of assassins and killed a demigod Godwyn, with it.
Out of guilt, Maliketh bound the sword with his flesh so that no one could ever steal it again, but this made him eternally hungry, gnawing from the Deathroot that sprout from the Great Tree.
Elden Ring: How to Defeat Beast Clergyman (Maliketh 1st Form)
Beast Clergyman is the first form of Maliketh. A bulky yet fast beast dragging his sword on the ground. To defeat him, there are some tactics, first one is to watch for the timing of the animations.
Have You Read: All Elden Ring Classes To Choose From
His moves and combos are deadly but it takes some time as animation, like, when the beast throws something or when he drags his sword on the ground, so watch for these openings just when his moves end, that's the window you are looking for.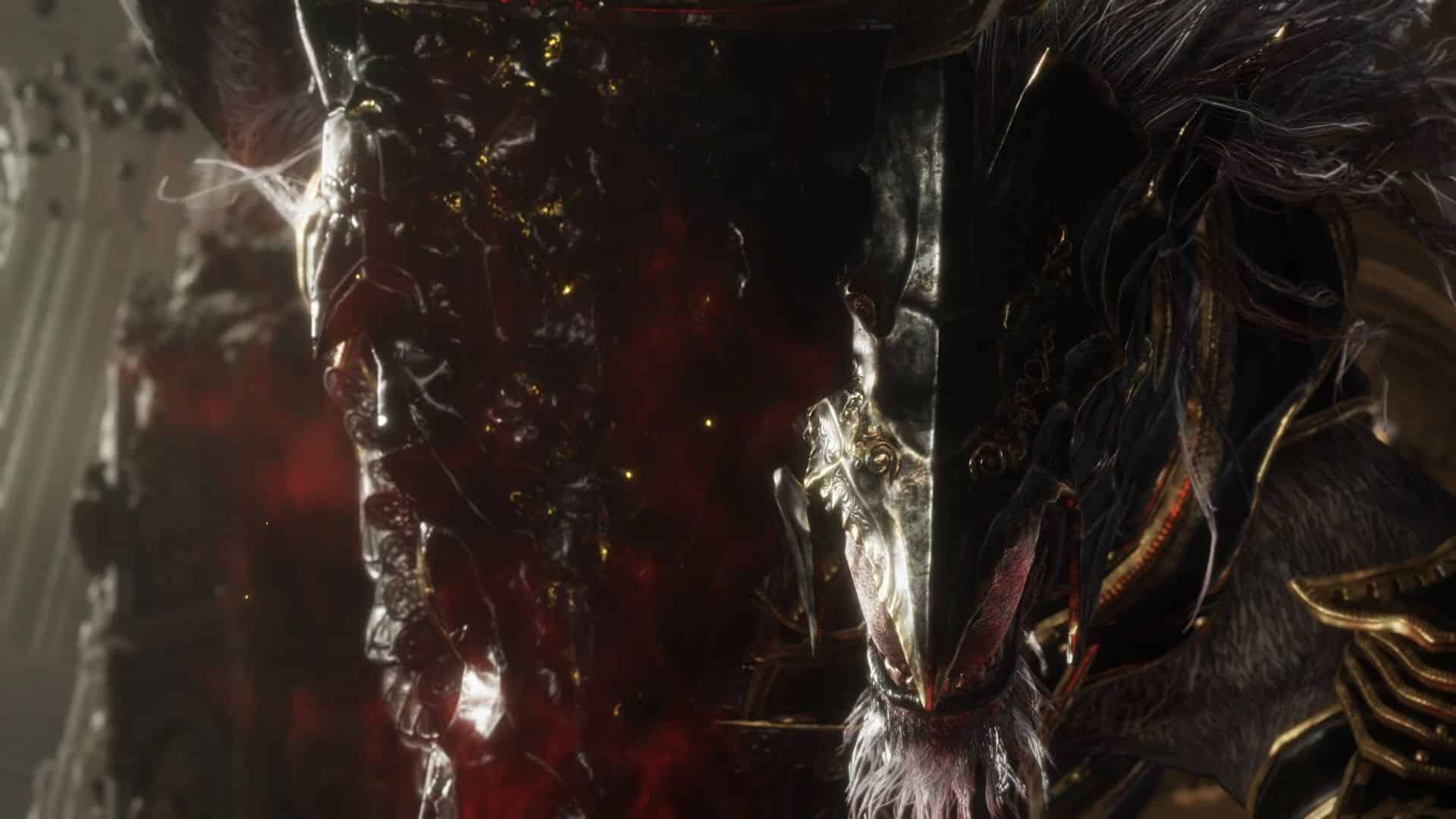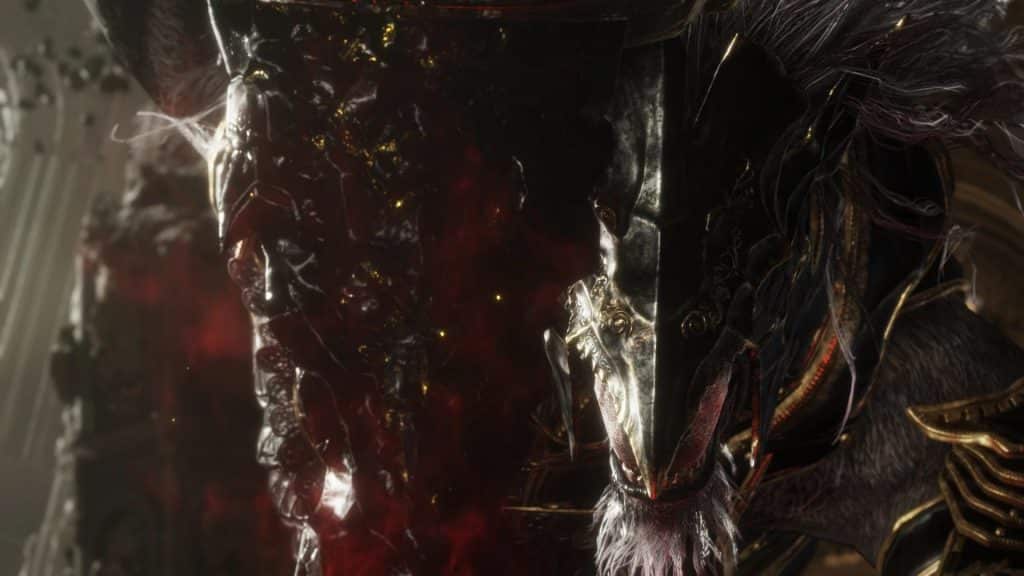 The second thing is to NOT GET GREEDY, if the animation seems to get over, stop and get ready to dodge as an attack furiously will get you damaged, and remember, one right hit from the boss will get you killed, its the beast who has crazy health. Also,  if you miss the window, that opportunity, hold on and don't go for another strike. Wait for another opening, if you will try to hit.
Use pillars as much as you can to defend yourself. These pillars can be used as covers to heal yourself after taking damage from the beast. Getting behind the beast will also help and increase your window time.
Elden Ring: How to Defeat Maliketh, The Black Blade (Final Form)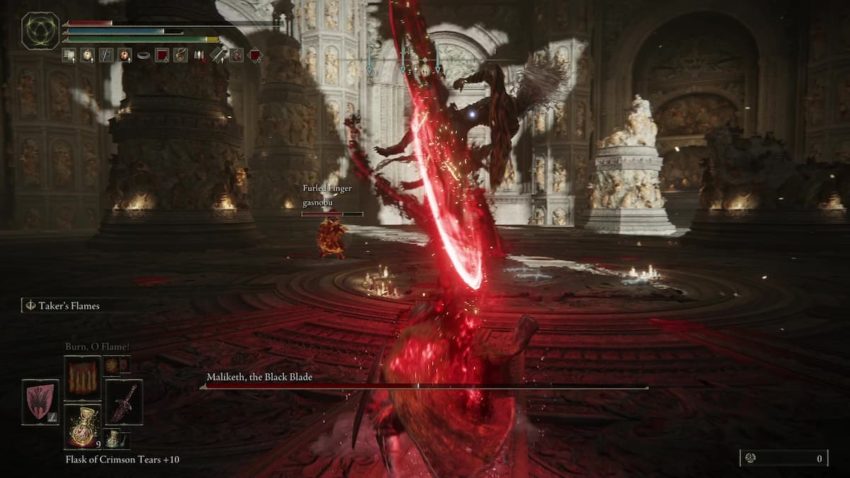 When around 50 to 60% of health remains in Maliketh, the beasts say "Oh Death, become my blade once more" and stab his hand. Thus the Black Blade emerges.
This form of Maliketh is so agile and even quicker than the Clergyman. It can cross the battlefield in a blink of an eye. But the basics strategies to defeat are the same as those suggested by the Clergyman. Additionally, we can do two things that will help a lot.
First, any spirit ash summon will help you a big deal. It will keep the beast distracted for some time and you can deal a huge amount of damage to it. Second, the black blade throws an attack with some red and black energy waves, dodging them accurately is very crucial as those waves can kill you easily. So, dodge exactly when the waves have left the sword, dodging before it will hit you.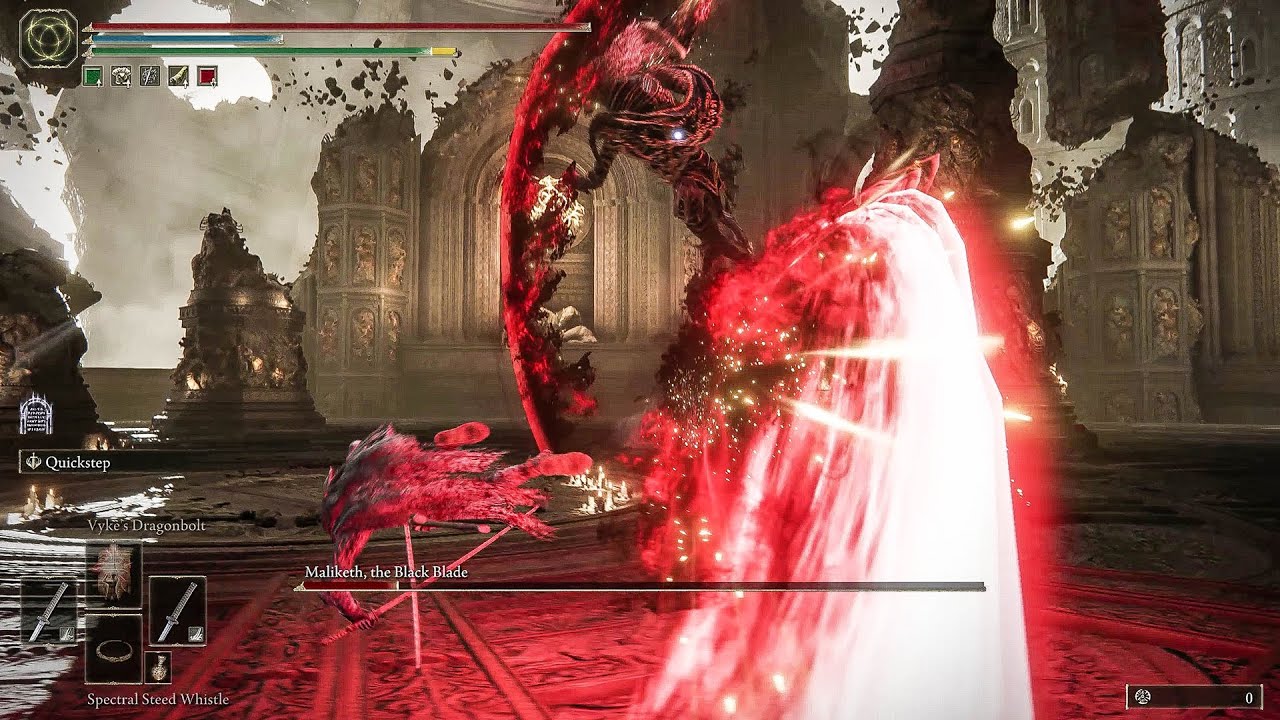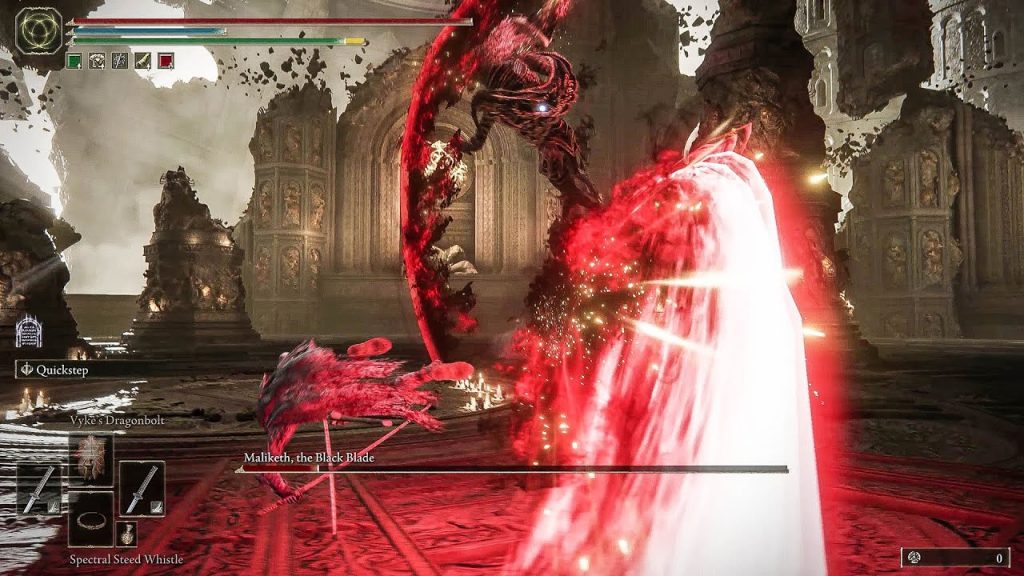 So, to sum it all up stick close to the first phase, and attack from behind. For the final phase dodge, heal, use summons, wait and strike. Be patient and you will slay the black blade easily.
so, that's it, this is how you slay Maliketh in Elden Ring