Elder Scrolls Online recently went free on the Epic Games Store. Developed by ZeniMax Online Studios and Bethesda Softworks, the MMORPG game features various classes. Elder Scrolls Online takes place in Tamriel and has different classes to choose from. Players still have access to the three Alliances' initial starting locations through Wayshrines despite the addition of additional expansion zones.
Whatever their level or race, new players will have the best experience in these initial areas. Although they might appear basic, conquering these areas early on is advantageous since the opponents are simpler to destroy and have simpler techniques. This enables players to become comfortable with the game's principles and controls before advancing to more difficult locations.
What is the best starting location for Elder Scrolls Online?
Depending on the alliance, a player chooses, their starting location will be different. Different factions start their adventure on different islands: Aldmeri Dominion on Khenarthi's Roost, Daggerfall Covenant on Stros M'Kai, and Ebonheart Pact on Bal Foyen and Bleakrock Isle.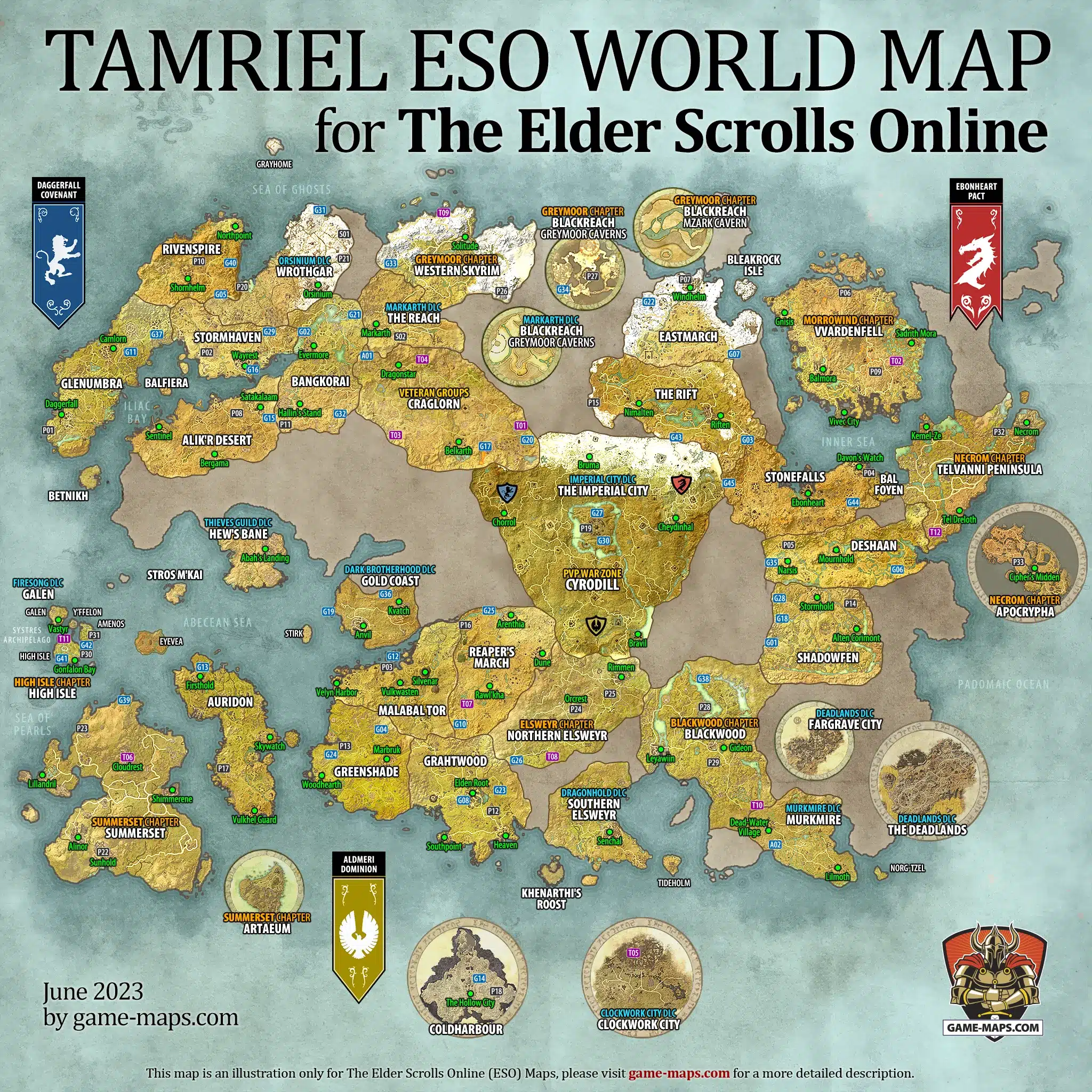 Stros M'Kai and Betnikh, Daggerfall Covenant – Stros M'Kai has sandy beaches, stunning architecture, a desert environment, and a frontier-like atmosphere. It's a great representation of the Daggerfall Covenant with three wayshrines and a population mainly composed of Redguards and other races.

Khenarthi's Roost, Aldmeri Dominion – Khenarthi's Roost is a small, tropical island populated by Khajiit and other Aldmeri Dominion races. Completing missions here offers valuable information about significant individuals and engaging stories that expand beyond your alliance. Navigation is easy with only two wayshrines.

Bleakrock Isle and Bal Foyen, Ebonheart Pact – Bleakrock Isle offers exciting quests for Ebonheart Pact members, with rugged terrain and limited transportation options. Challenges include defeating a dragon priest, battling marauders, solving ghostly mysteries, and protecting villagers.
Khenarthi's Roost is frequently the first pick for new players, even though it is strongly advised to go through all three Alliance Starting zones in order. However, we will recommend you start with Bleakrock Isle and the Ebonheart Pact. Although, difficult, the familiarity of the region with Skyrim will help you get accustomed to the region pretty quickly. There will be two different regions in which you will be able to complete your quests and level up fast.
Read More: What to Expect from Elder Scrolls Necrom?
Elder Scrolls Online remains free on the Epic Store till July 27, 2023.