Honkai Star Rail, the popular gacha game, is set to introduce a new and enigmatic character, Black Swan. She is one of the new 5-star characters who may come in version 2.0.  
While details about her remain hidden, some interesting leaks and a teaser trailer have given players a glimpse into what to expect from this upcoming 5-star Wind character on the Path of The Nihility.
Everything we know so far about Black Swan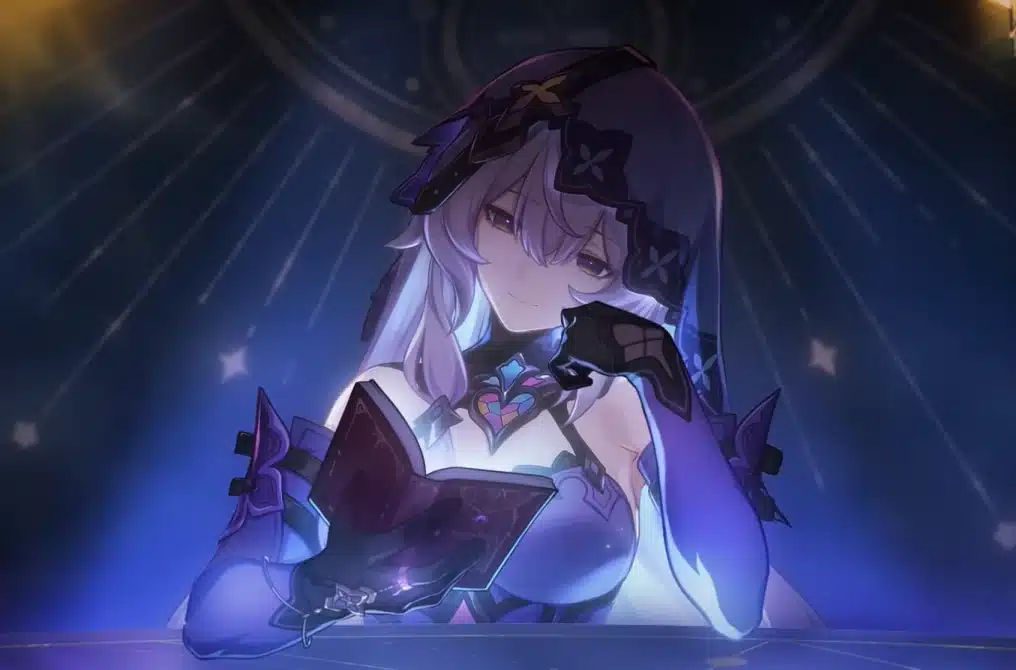 Black Swan Leaks and Abilities:
The gaming community is filled with leaks about Black Swan. According to a reliable source on Twitter, Black Swan is described as a 5-star Wind character who follows the Nihility Path. 
Her skill is reported to deal Wind damage equivalent to 60% of her attack, coupled with an impressive ability to lower an enemy's defense by 27% for up to three turns. It suggests Black Swan might excel in debuffing adversaries, making her a strategic addition to any team.
Black Swan's Ultimate ability is a multi-target attack, unleashing Wind damage equal to 96% of her attack on every enemy on the battlefield. This skill has the potential to wreak havoc among opponents, particularly when coupled with her debuffing capabilities.
Identity of Black Swan:
Black Swan's identity remains somewhat mysterious. She is rumored to be a Memokeeper of the Garden of Recollection within the Honkai Star Rail universe. Furthermore, she has the unique ability to preserve and share memories. However, players eagerly anticipate more background information to be revealed as her release draws nearer.
Release Date for Black Swan:
An official release date for Black Swan in Honkai Star Rail has not been disclosed. While leaks have provided insights into her abilities and role, players must exercise patience until further information becomes available. Keep an eye out for updates to determine whether she will grace the game in the upcoming update or a subsequent one.
Black Swan's Teaser Trailer:
A teaser trailer titled "Fables About the Stars" provides the first glimpse of Black Swan. Many speculate that the narrator's voice in the trailer belongs to Black Swan herself. The trailer's cover image closely aligns with leaked images of the character, further solidifying her identity.
Read More: Topaz In Honkai: Star Rail- A Complete Overview
Therefore. Honkai Star Rail enthusiasts are eagerly waiting for the arrival of Black Swan. Leaks and teaser trailers have brought up excitement. With her Wind-based abilities, debuffing potential, and enigmatic background, Black Swan promises to be a captivating addition to the game's roster.