Jingliu is an exciting new 5-star character in Honkai: Star Rail. Her element combat type is Ice, and she follows the path of Destruction. Honkai: Star Rail is a game filled with diverse characters, and Jingliu will be a treat for all the players. 
She is already quite popular among all the players, and now we know about her kit and character animation because of the leaked content. So, if you plan to get Jingliu, this article is right for you. 
Jingliu In Honkai: Star Rail- What we know so far!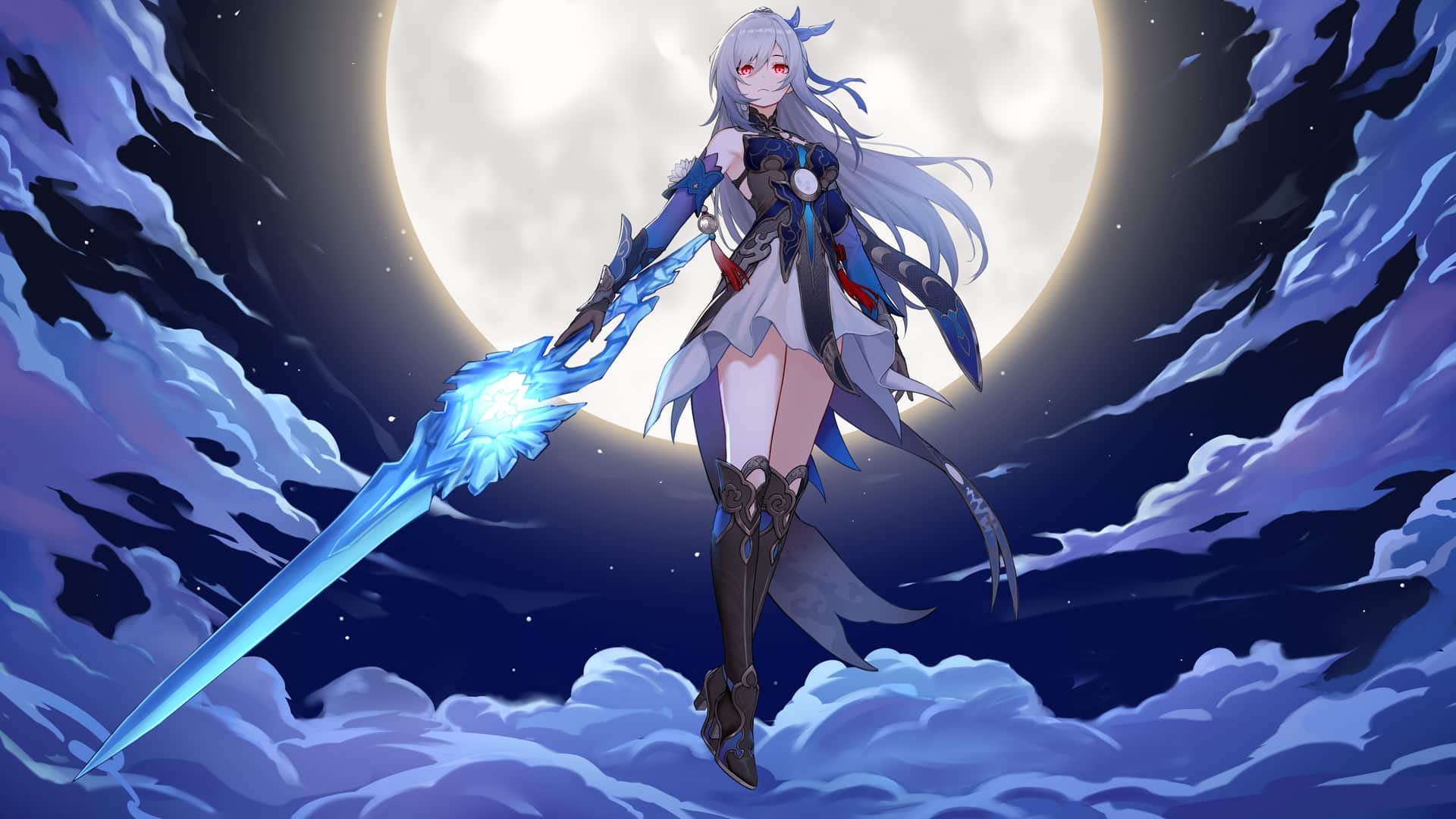 Jingliu used to be a sword master in the Xianzhou Luofu and was the meteor of Jing Yuan. However, tragedy struck, driving her into madness. Despite her struggles, she guided Jing Yuan to face any challenges that came their way. 
Current leaks reveal that Jingliu is a 5-star Ice element character specializing in AoE attacks, perfect for taking on waves of tough enemies. 
Release Date for Jingliu
Jingliu is set to debut in the Honkai: Star rail version 1.4 update. The official announcement came through the game's X corp account, and she will arrive in October, following Fu Xuan. 
Jingliu's Abilities
Honkai: Star Rail leaker gave us an early look at Jingliu's abilities and gameplay. Keep in mind that these details could change before her official release.
// HSR Leaks

Jingliu F2P Hypercarry vs MOC10 Gameplay

Source: NotALeaks#HonkaiStarRailLeaks #HonkaiStarRail pic.twitter.com/oyyCMBoOWJ

— Coco (@cocosanali) September 16, 2023
Basic Attack- Lucent Moonglow
It deals ice damage to a single enemy and gains one 'New Moon' stack. 
Skill 1-  Transcendent Flash Feathered Frost
Deals Ice damage equivalent to Jingliu's ATK stats and gains two 'New Moon' stacks.
Skill 2- Transcendent Flash Moonlit River
Deals Ice Damage to one enemy and surrounding enemies. Consumes two' Moonlight' stacks.
Ultimate- Presciptous Blossom, Fleeting as Stellar Dreams
Deals Ice damage to one enemy and surrounding enemies. If Jingliu is in the 'Transcendence' state, she gains two 'Moonlight' stacks after attacking, or else she gains two 'New Moon' stacks.
Talent- Crescent Transmigration
When Jingliu accumulates four 'New Moon' stacks, she enters the Transcendence state, sacrificing her HP and her teammate's HP to boost her attack.
Jingliu's Eidolons- Her eidolons have also been leaked, offering buffs for players who obtain multiple copies of her.
Eidolon 1- Lunar Assult Upon Gates, Eidolon 2- New Moon's Dark Overshadows Qixing Dipper, Eidolon 3- Waxing Half Gazing in Earnest, Eidolon 4- Moonlight Shaft Held Aloft, Eidolon 5-Darkness Encroaches on the Celestial Bear, Eidolon 6- Eclipse Transforms into Hollow Emptiness.
Gameplay- A video featuring Jingliu's gameplay surfaced on the Honkai Star Rail leaks subreddit. The video showcased Jingliu using her Basic Attack and Skill, initially wearing a blindfold and later ditching it when entering the Transcendence state. Keep in mind that the animations are still a work in progress.
Read More: Is Fu Xuan worth pulling in Honkai: Star Rail 1.3 second phase.
Therefore, Jingliu will be a must-have character in Honkai: Star Rail. She will be a great addition to your team as the game's first Cryo Destruction character. Spending Stellar Jade on her banner will be worth it. Now, players must wait for the version 1.4 update of Honkai: Star Rail.