Honkai: Star Rail 1.3 will add a new character, and fans are excited about it named Fu Xuan. After her debut at the Tokyo Game Show, players have been eagerly waiting to add her to their teams. She will be available to pull in the second phase of version 1.3 of Honkai: Star Rail. 
However, before you decide to spend your Stellar Jade to get Fu Xuan, there are some important things about her that you should know. This article will cover all the main factors before pulling on the Fu Xuan banner in Honkai Star Rail 1.3.
Things to know about Fu Xuan before pulling in Honkai: Star Rail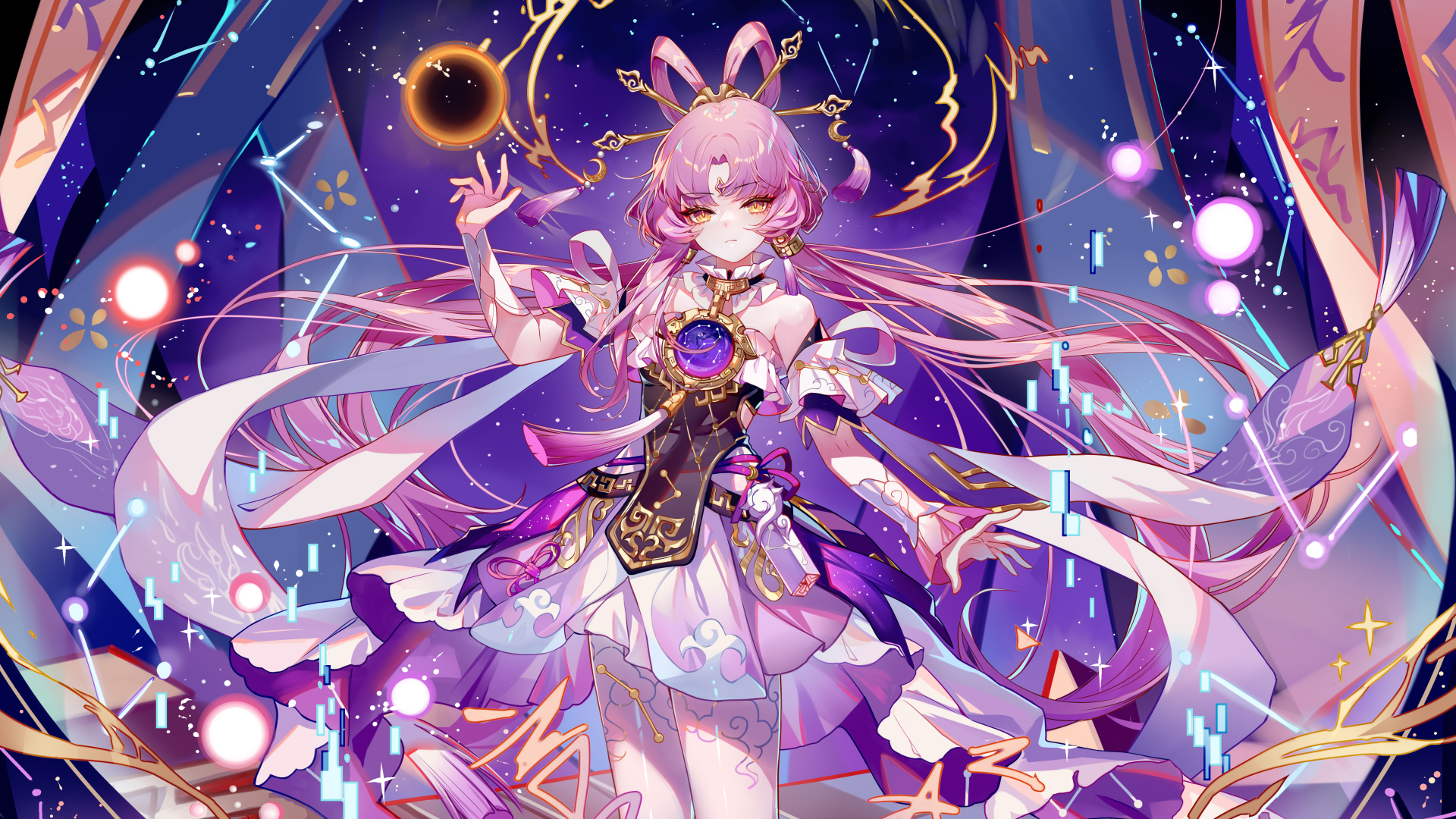 If your team needs a tank, Fu Xuan is your best choice. But still, keep in mind that Honkai: Star Rail is not a PvP game. Therefore, you can pull any character you want without worrying about any competitive scenario. Let's see why Fu Xuan will be a great character for your team and why you should pull on her banner. 
Having two tanks in a team for tough challenges such as forgotten halls, weekly bosses, and simulation is better. All players receive Fire Trailblazer for free during a Trailblaze mission, which serves as one tank. Gepard is also one of the best tanks available in the game. If you don't have him, Fu Xuan is a solid choice for you for a second tank. 
Here are a few points to see when you think of pulling Fu Xuan in Honkai: Star Rail 1.3.
Mono-Quantum Teams:

After the arrival of Silver Wolf as a playable character in the game, Mono-Quantum teams have become quite popular among players. These teams mainly include Seele, Lynx, Qingque, and Silver Wolf. Now, players can switch Qingque with Fu Xuan. She will complete the need for a tank in this team.

Fu Xuan

More than a Tank:

Fu Xuan offers more than just a tank that absorbs all damage. Her special ability to reverse HP makes her unique. Therefore, she can be the tank for your team and also work as a healer for your team. Having a character who can fulfill both needs makes her valuable. Therefore, spending Stellar Jade on her banner is worth it.
Fu Xuan Kit:

It will be easier to decide if players know what they will get from her. Her kit offers some amazing stats.

Basic Attack (Novaburst): Deals quantum damage to enemies, which equals 25% of her max health. Ultimate (Woes of Many Morphed to One): Deals Quantum damage equal 60% of her max HP.
Skill (Known by Stars, Shown by Hearts):  This ability activates the Matrix of Prescience. Every team member will share 65% of their damage to Fu Xuan for three turns.
Talent (Bleek Breeds Bliss): Team members take 10% less damage when this ability is active. It also restores HP equivalent to 80% of HP Fu Xuan, which is currently missing.
Read More: Genshin Impact Coming to Nintendo Switch
Pulling Fu Xuan depends on your team's needs and your desire. But it will be worth pulling for a tank that can also maintain the health of your team. Fu Xuan is an amazing character with unique abilities that can support the team in many ways. Before deciding, see your team's strengths and weaknesses and whether you need her.