While playing this afternoon, I saw a new opening banner that I had not seen before. The glyphs fade in and out of view as they burn into the backdrop in a dark crimson. Senua's face is now engulfed in a plume of smoke, which has distorted her right eye. I'm baffled as to how this happened. Are they my accomplishments as a consequence of my successes or my mistakes?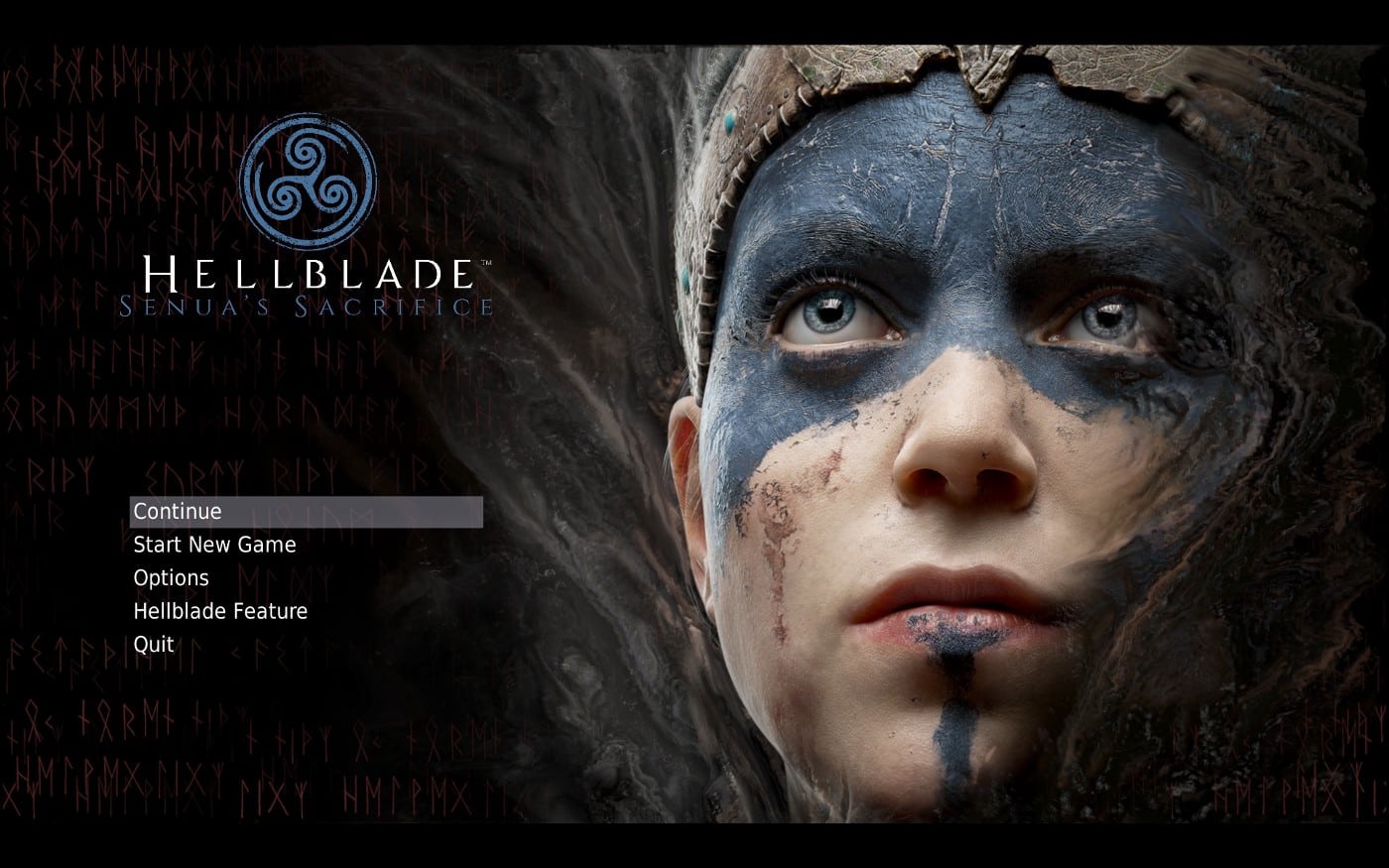 Her mom may have had a comparable problem, based on what we know about her family history. Her name for it is The Sight, for obvious reasons. For a little while, I'm not doubting anything I notice. Solace for people who wonder whether anything is amiss with them at moments. As for my own worries of being injured or riddled with problems, I've voiced them frequently. My loved ones tell me that I'm alright and that any worries I'm having are just a product of my own imagination. I keep going over the bridge.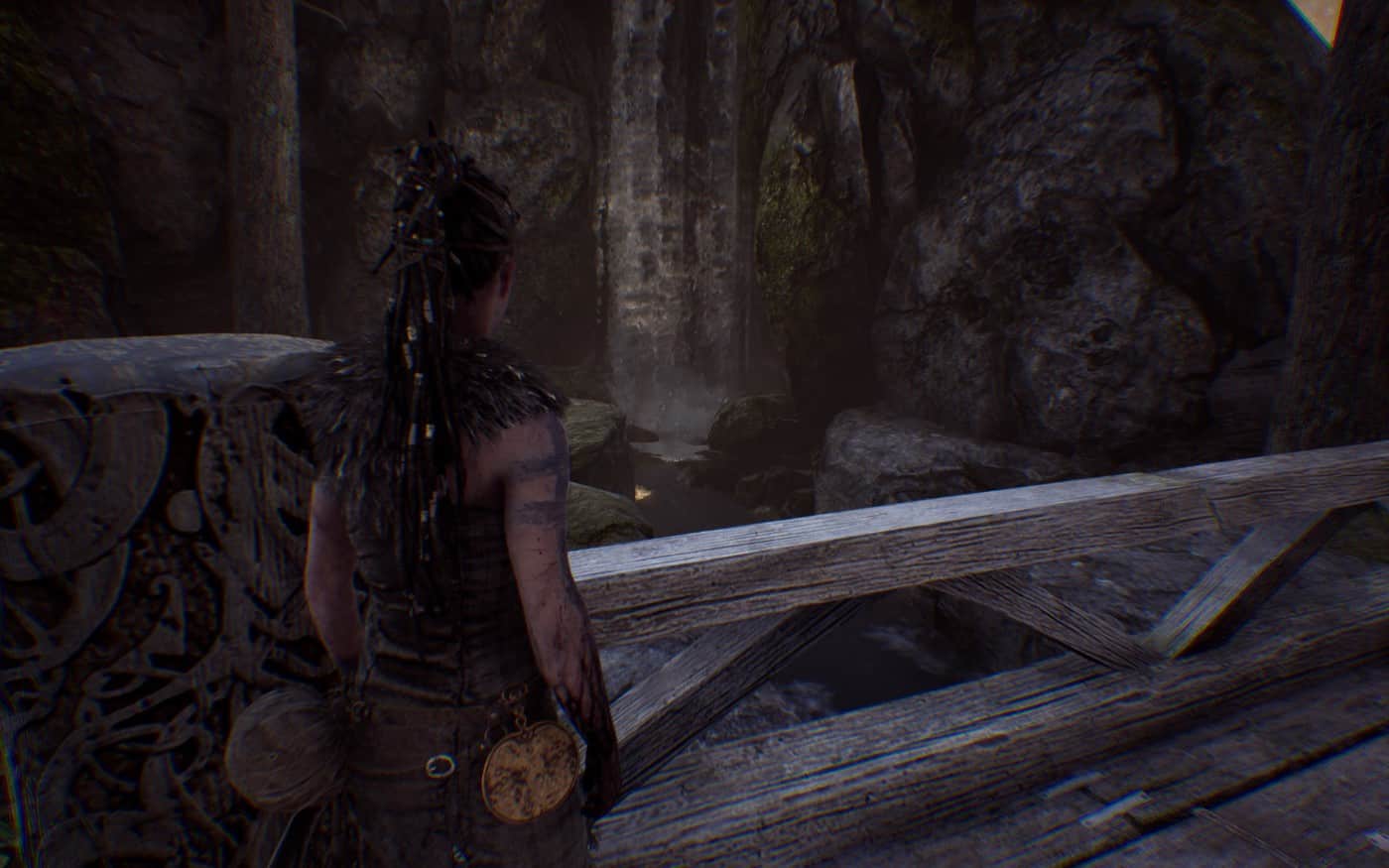 I'm not sure whether the Voice is frightened or humbled by this. Both, perhaps? The voices become louder as I approach the first mysteriously locked barrier. In a manner that generally annoys me ("Hey, listen!"), I notice that they repeat themselves in a manner that makes my annoyance increase in a new way. As a result, I can only imagine how people who are afflicted with such ailments must feel.
Have You Released: Hellblade: Senua's Sacrifice: A Firsthand Account of Psychosis (Part 3)
That ache in my skull as The Voices recite themselves over and over again. It has happened to me, to the extent of shouting, "Get the fuck out of my brain!" Often, it's the only way I can bring myself back to the here and now The people here, I know they're wanting to assist, however, I find myself shutting my eyelids for a little while to try to block them out, wishing they'd just go away so I could just –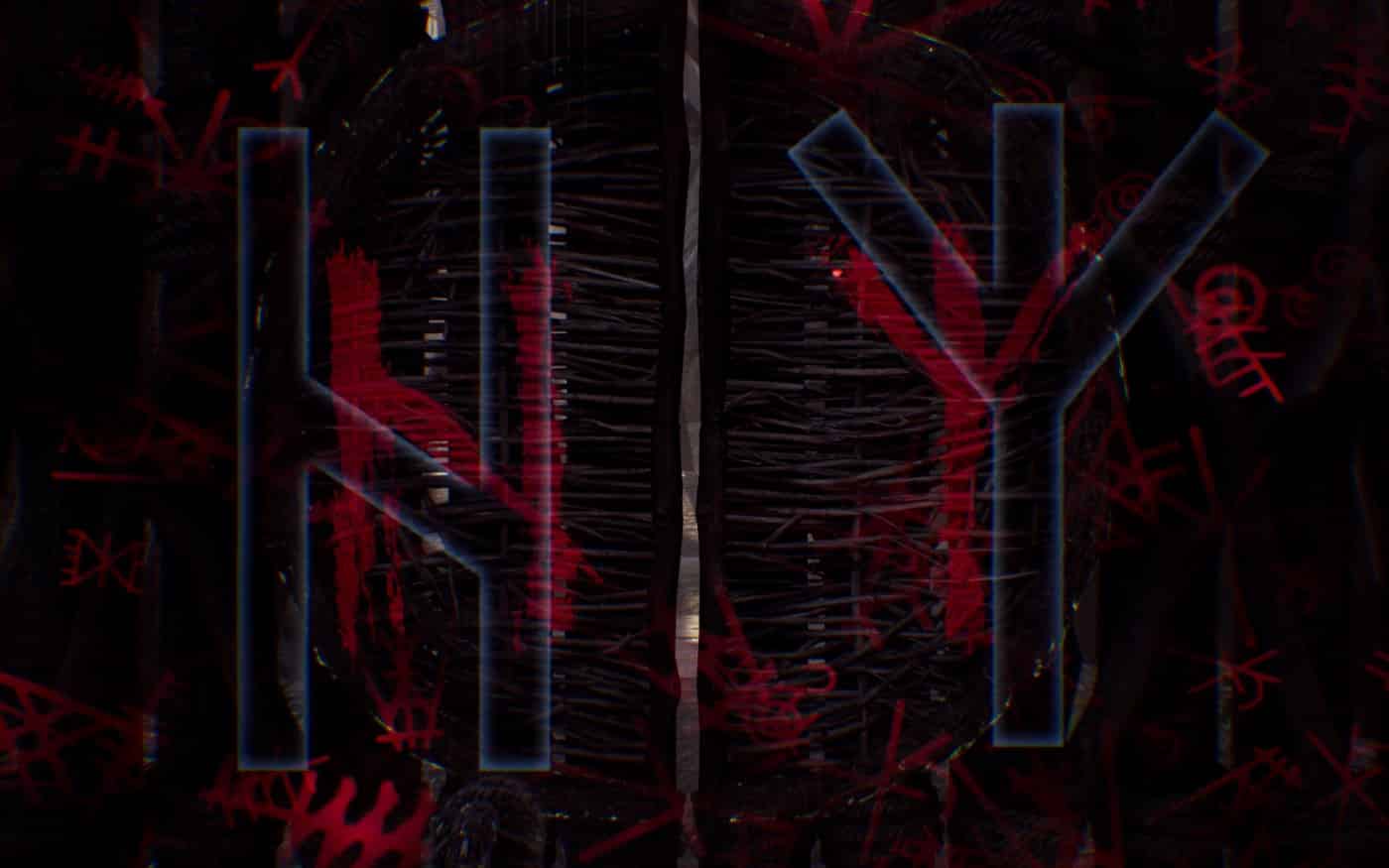 Focus
Unexpectedly, one of them is much stronger than the rest. Druth's heavy tenor reminds me that only the deceased might traverse the river and enter the country of Helheim, and I discover the next emblem to open the entrance. There are multiple adversaries in the next region that I have no idea how to kill or fend off, so consider this as a forewarning. Before I can get my dodge-dodge-kick-stabby combination down pat, the protected men put up a fight, and I go down once.
I still swallow a few hits, and this round it's a little higher than I'd like to confess. Once again, I'm coming to believe in the guidance I get from the Others. As a general rule, they instruct me to block and avoid whenever possible, but they also remind me that I must startle my attackers. They tell me that I'm a terrific warrior and that I should appreciate that. And thus I am victorious. Surtr's gates are slowly opening in front of me as I make my way cautiously toward them.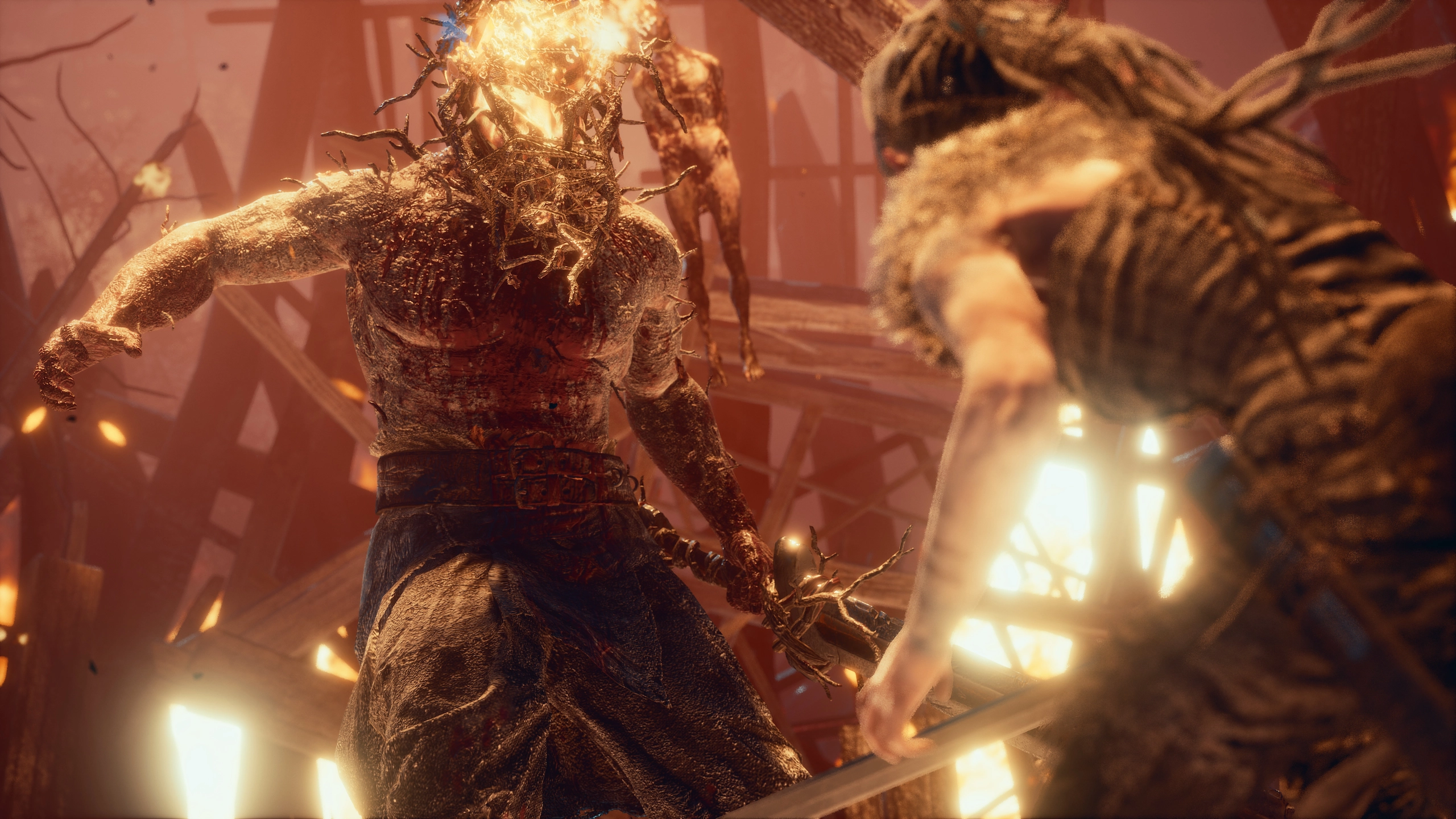 The way to Muspelheim, the land of fire, is now open. I've seemed to have a thing for anything to do with fire. Awe and reverence for the manner it consumes everything in its path. It appears to be living and untamed in its primal character. Rage and emotion are seen in different ways by different people. Both may be compared to a situation in which one goes mad.
Many objects in life appear the same to me. There are moments when I believe the notion of Mother Earth has more of that than people initially realize. For what we've done, she's enraged. We've contaminated the Earth like a disease and turned it into a tool for our own purposes. I'm reminded of one of my favorite poems by the images confronting me.
Some say the world will end in fire,
Some say in ice.
From what I've tasted of desire
I hold with those who favor fire.
But if it had to perish twice,
I think I know enough of hate
To say that for destruction ice
Is also great
And would suffice.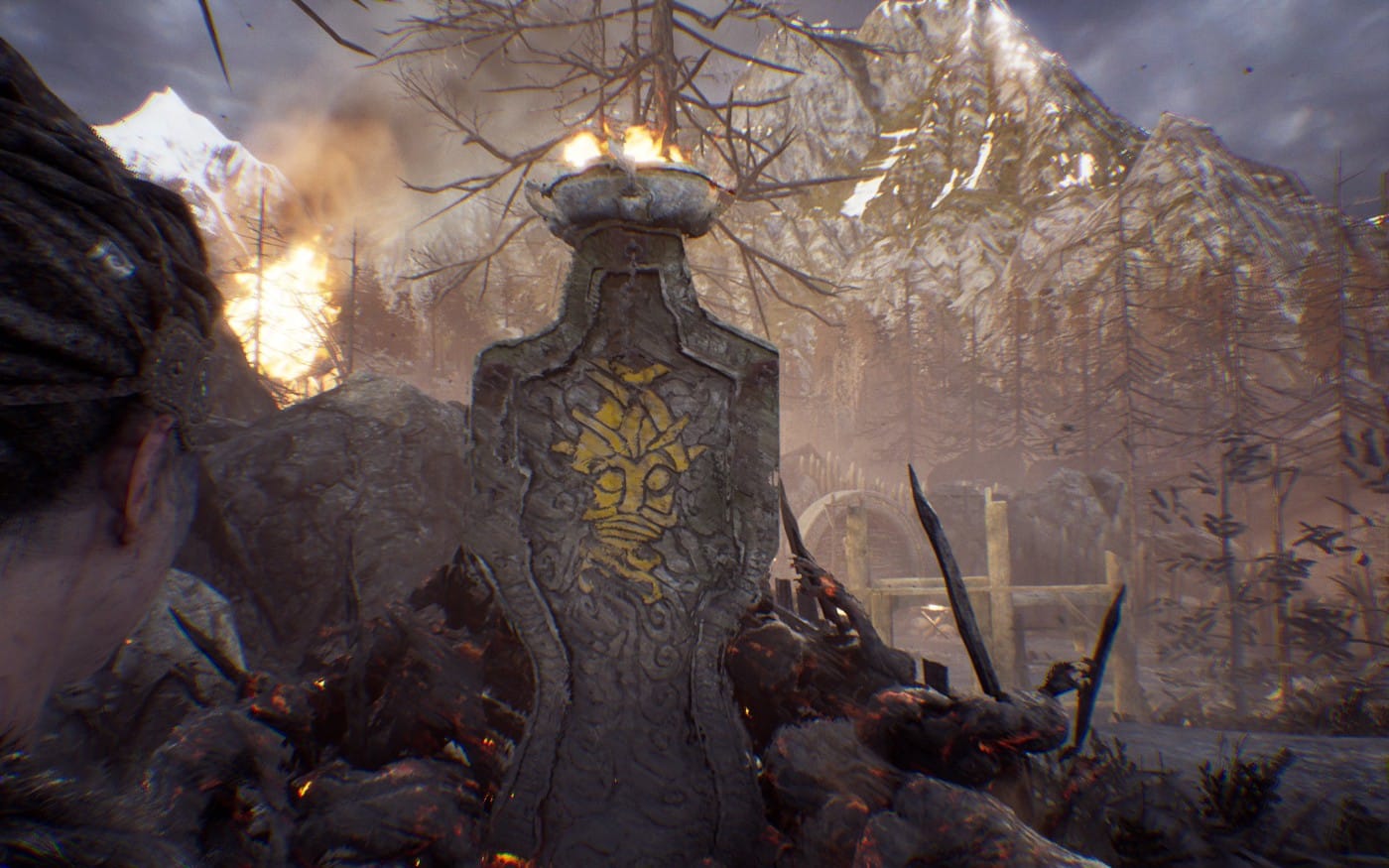 Senua's frantic screams may be heard after she's gotten past the second barrier. She believes that her Gods have deserted her when she most needs them. Her prayers had gone unanswered. Her trust had not been rewarded in any way. This fascinates me since I've already learned that trauma has two distinct effects on one's religion. What happens to it depends on how you look at it.
Even though I don't subscribe to any organized religion, it's not difficult for me to conceive of someone asking for aid from a higher power. After surviving such trauma, it's understandable that somebody, like Senua, could face a sense of failure. Furthermore, I can understand how it may help individuals rediscover or reaffirm their religious beliefs. Senua's rage is what propels her ahead and gives her a renewed sense of purpose.
I'm beginning to get tired of the "locate the runes buried in the region" problem, but I still like wandering and taking in the scenery's fine nuances. They are also a lot more merciful here, even providing indications in the shape of hovering runes burnt into your eyesight when in the proper region. At the very least, it's an attempt to strike a compromise between the need for a puzzling mechanism and the need to prevent players from being trapped to the point of losing all sense of realism.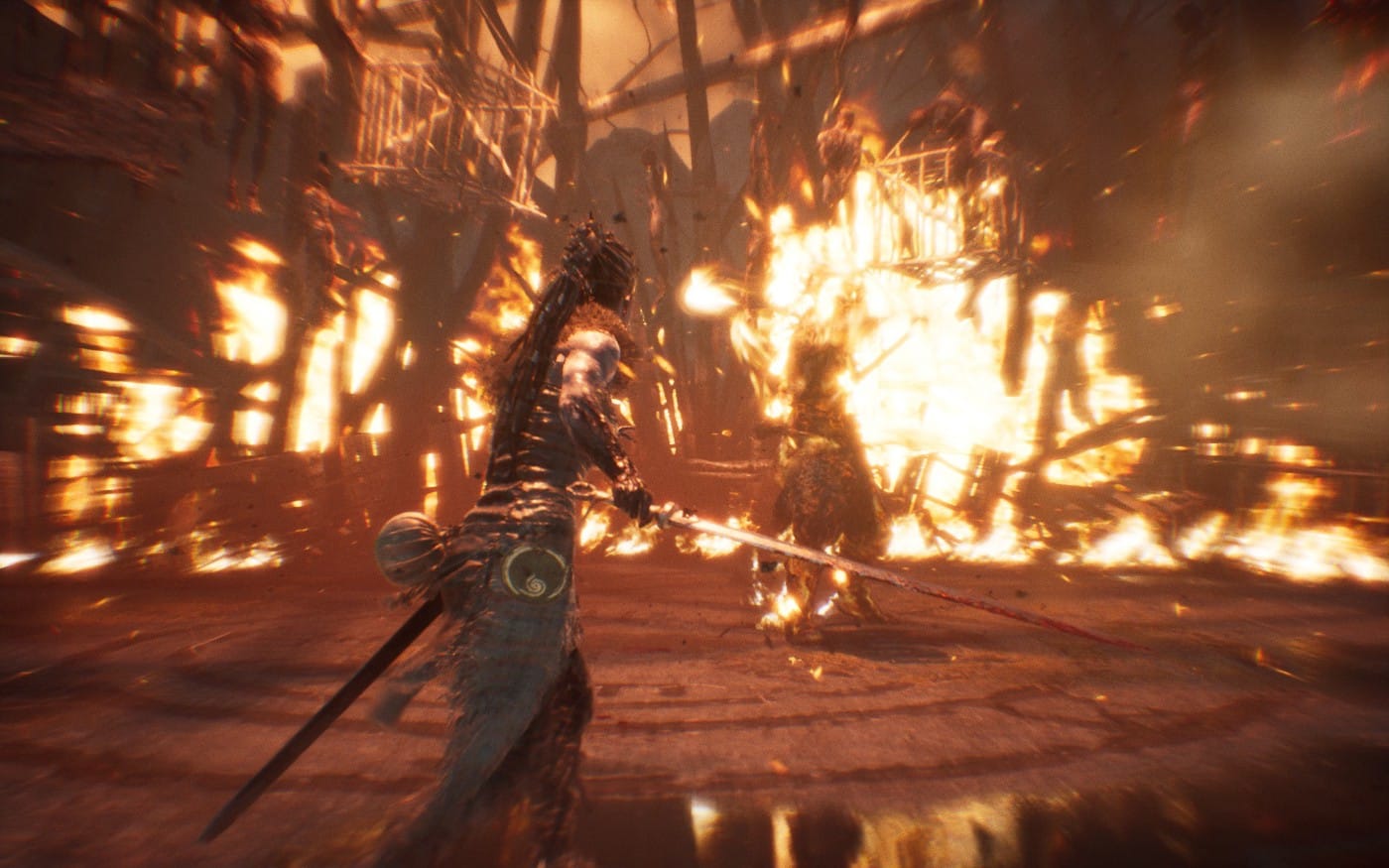 In terms of the route of flames, it's a big step forward. As the yells get more obnoxious, my ability to see diminishes. I try to rush towards a break in the fire, but rather find myself enveloped in inferno. My whole arm is in peril as the black infection spreads up my arm. Unless I take special measures, I'll be fully sucked into the shadows.
As I wander about, I'm fascinated by the level's ability to simultaneously assist and obstruct you. You may even sense your money running out during the fight, giving it an added clear call to action. It's effective in making me feel disoriented, so I waste time getting my bearings and trying to go ahead. Despite the fact that I feel like I've just defeated the time, I still believe that I've just made it past the gate. The clock keeps ticking. The time calls for putting our quest on hold.