There has been some conjecture that Fragile would be selectable in Death Stranding 2 because of the "important role" Hideo Kojima has promised her in the sequel. At this year's The Game Awards this past month, Hideo Kojima announced Death Stranding 2 with a clip that included infant Lou, somebody who appears like a mix of Higgs and Amelie, as well as an adult Sam. However, the trailer's emphasis on Fragile led a few to speculate that she might have a key role in the next film.
According to certain remarks mentioned by Hideo Kojima in his most recent edition of the Brain Structure podcast, this notion may have just received additional traction. During the interview, Kojima reportedly reveals a few new facts about Death Stranding 2 and casually discusses a few of the new personalities who will be appearing in the game. Kojima says that Fragile as well as the new characters have "important" parts to play.
According To The Game Director
Kojima said, "While Elle and Shioli's characters aren't shown in the teaser, I believe I can now divulge their identities. However, the "Who Am I?" clues… Here are three actresses I've recently brought to your attention. I can't say much more than that these three ladies… will have major roles."
Soon after this, Kojima emphasizes Fragile's central position in the game, potentially elevating her status over that of Elle and Shioli. What he really stated was, "Fragile will play a significant role in the future, but I can't say more about it right now. To see what parts Elle and Shioli will perform should be something to look forward to. They will be totally shocked by the things we have done!"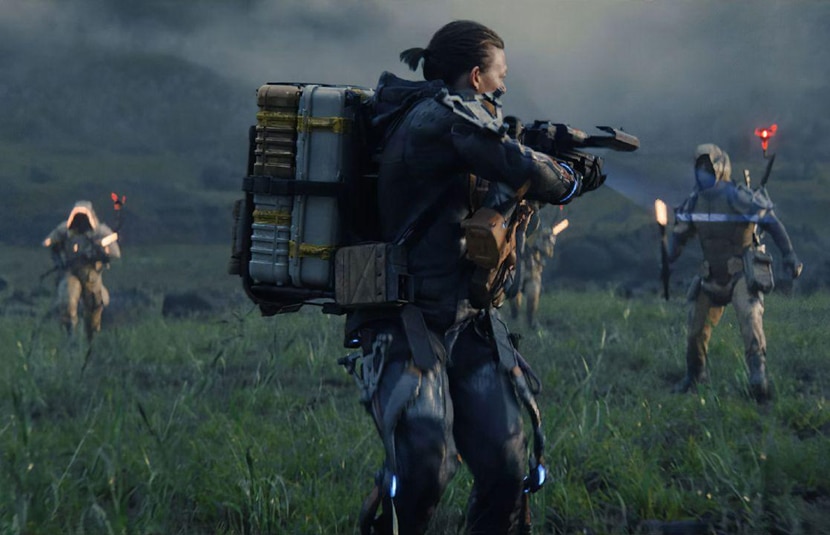 The announcement trailer's emphasis on Fragile, along with Sam's apparent age (she appears to be a touch too old for delivering), plus the fact that she has previous portering expertise thanks to her own company, make her a natural choice as the playable character this time around. Whether or if she can be controlled alongside Sam is completely another topic and one that seems to have a long way to go.