Who might have imagined that a fortuitous encounter involving veteran Final Fantasy marketing director Shinji Hashimoto and an anonymous Disney Interactive agent will result in the union of two cultures so divergent and the birth of a game so precious and beautiful that'll keep games hooked to their screens for hours? And I'm so glad that it happened. Can't think of a name yet? Well! I'll give you a hint, it's a beautiful story of 3 friends who embarked on a journey to find their purpose and on the way, they learned the value of friendship, the meaning of love, and at the same time made us shed tiny drops of tears as well.
Yes! You guessed it right, I'm talking about "Kingdom Hearts." You'll be thinking why I'm out of the blue talking about Kingdom Hearts. I was cleaning up my old gaming shelf and between the rubbles and primate dust, I found a black-and-white printout of the three friends I just told you about and my mind immediately took me to Destiny Islands.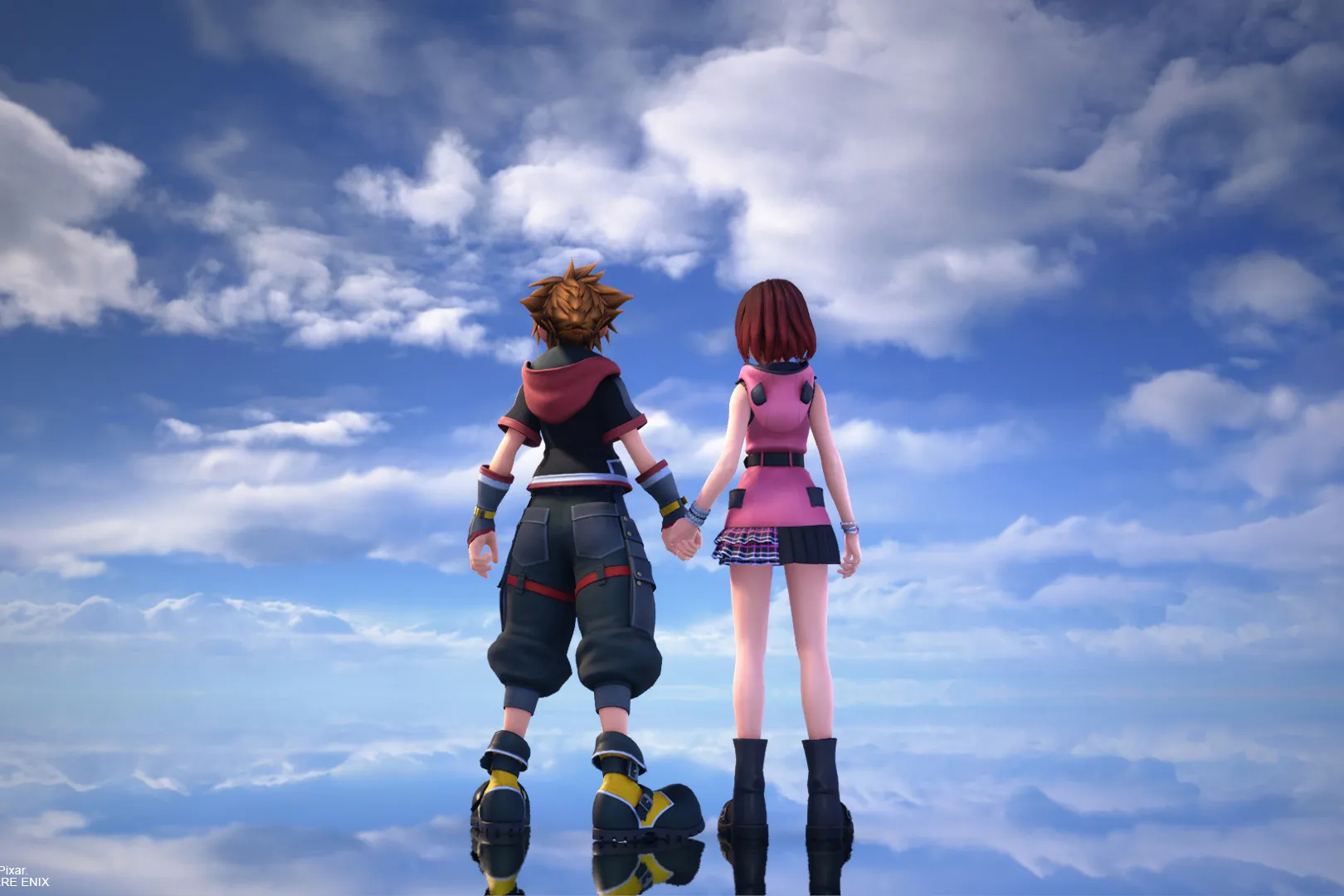 So, let's take a brother and look and reminisce about two decades of love, Friendship, and Awesomeness.
Three Friends Set Off on a Journey to Discover Their Purpose
But how did it all come to fruition, Let's travel back in time for a second? In the early 1990s, Squaresoft, as they were called at the period, sought to create a videogame that could compete with Nintendo's Super Mario 64. As originally planned, this would have been yet another Final Fantasy adventure with a significant emphasis on combat. – There was no doubt that Tetsuya Nomura, an established leader in the industry, would be in charge of the next venture. But, the sort of game was still to be chosen.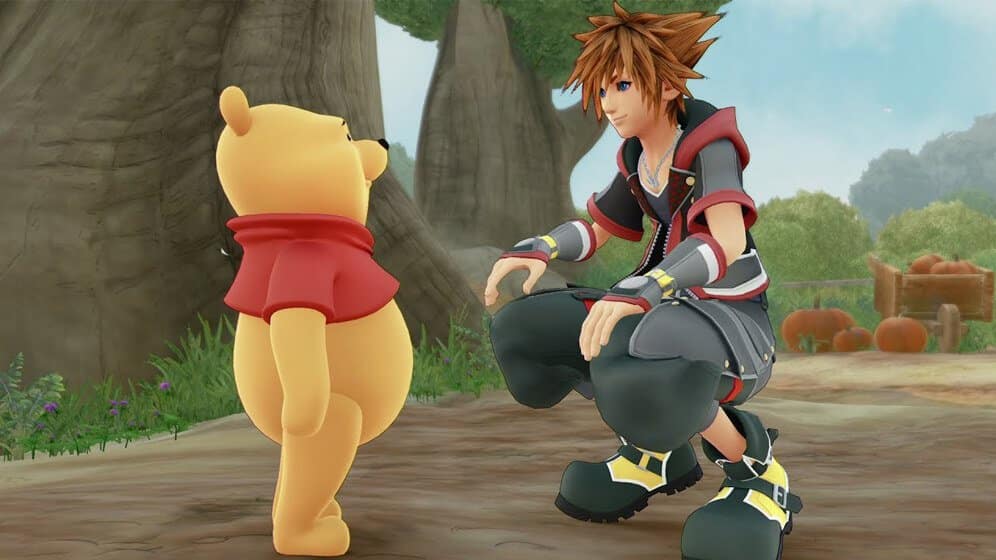 While at Disney's headquarters, the Squaresoft staffer pitched his concept to the company's top executives. The classic Kingdom Hearts was launched for the PlayStation 2 in 2002, featuring Nomura at the forefront, after Disney decided to hand up the rights to the Japanese creators. It exceeded even Squaresoft's estimates in terms of public reaction.
The game's plot revolved around a little kid called Sora as well as his two pals, Riku and Kairi, who lived on a tiny island. While they were caught in a bizarre storm, they were transferred to a whole new planet. As he searches for Riku and Kairi, he runs across Donald Duck and Goofy, two of his most loyal allies. Sora, armed with his fabled keyblade, shuts the world's keyholes, preventing the blackness from encroaching.
In order to see how the gamers would react to this new notion, Nomura included a secret teaser for a possible successor in the Final Mix version of the title. He began planning on a follow-up after how you say it "Fans Went Crazy."
Due to its lengthy development, a follow-up game was produced and published in 2004 titled Chain Of Memories to clarify what had happened prior to the sequel's launch. First published for the Game Boy Advance platform, this original left PS2 owners feeling a little bewildered because they had previously loved the classic on the PS2. If you're a longtime fan of the series, Chain Of Memories is a must-have addition to your collection.
Have You Read: Dying Light 2: Stay Human Review, An "Ok" Successor to the Brilliant Original
Because of this, Nintendo's handheld devices saw an increase in demand, all for the sake of allowing fans to go out of Sora's adventure to its finish. While searching for King Mickey and Riku, Sora and his friends discover a massive fortress named Castle Oblivion in the game Chain Of Memories. Namine, a girl Sora met in the castle, eventually replaces Kairi in Sora's recollections. Later the duo meets the officers of Group XIII.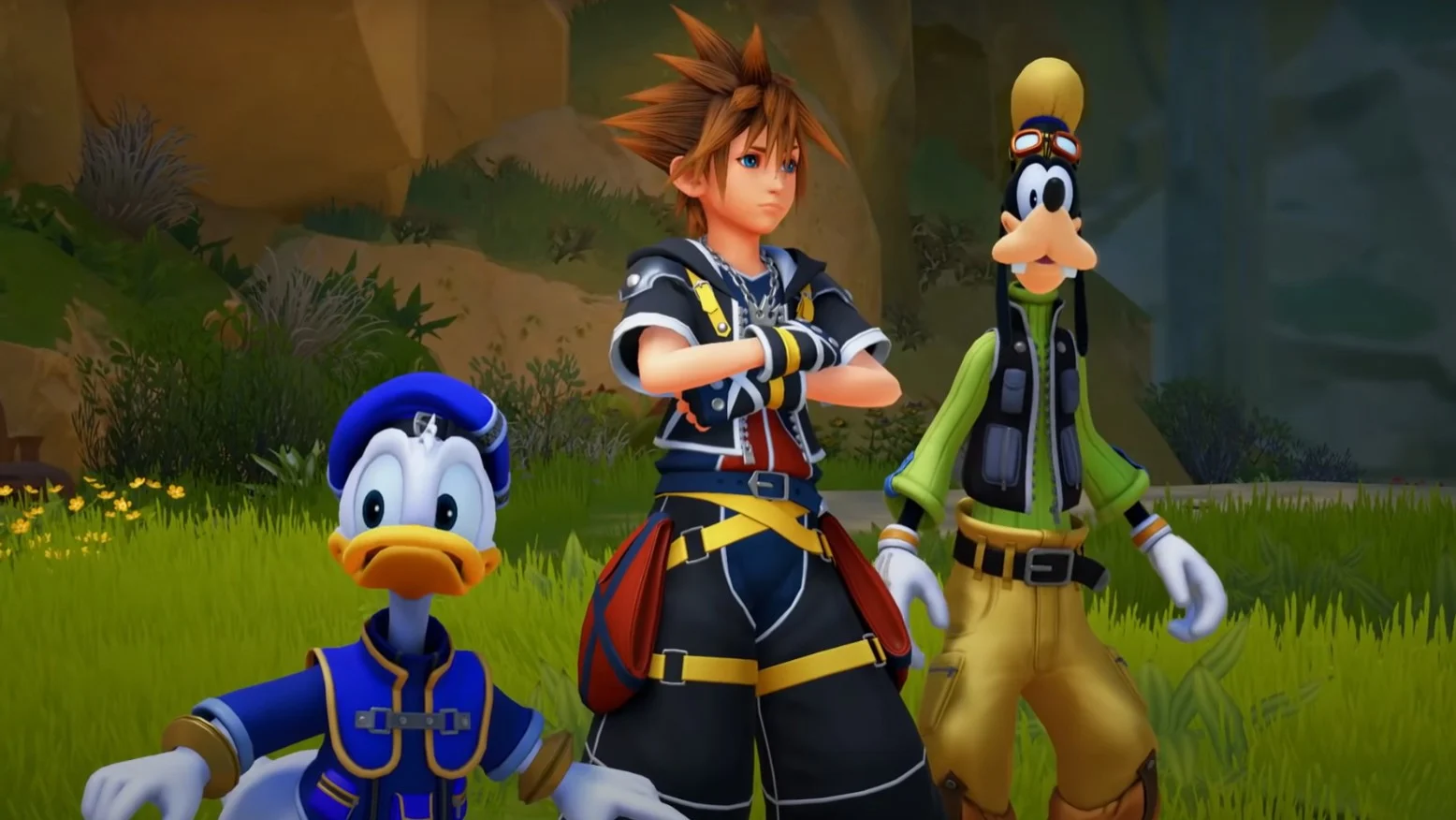 Developing a Decade's Worth of Material
The trilogy would take a long time to finish. The series, on the other hand, was never totally abandoned throughout this time period. They'd come back with topics that were more focused but still acted as filler until the main plotline came on the scene. Additionally, they contributed to the development of the tale and explained key themes like the Keyblade conflict.
In the beginning, there existed a game named Coded. The Disney characters, including Mickey, Donald, and Goofy, perused Jiminy Cricket's digital journal and explore imaginary realms in this smartphone game. A computerized version of the protagonist, Data-Sora, is used for this. The final episode of the title was published in 2010 after a series of releases.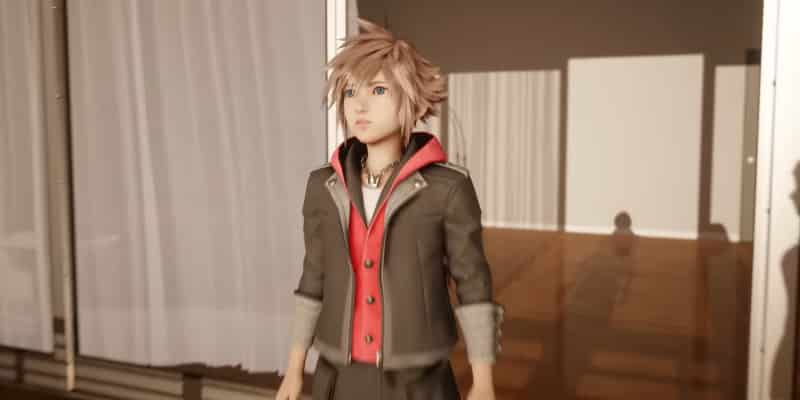 After that, we had 358/2 Days. Roxas, his friendship with Sora, plus his role in Order XIII were all explored in more detail in this 2009 Nintendo DS release, which returned to the Nintendo portable systems and notably the DS. Axel alongside a fresh figure named Xion was brought into the picture, as was his bond with both of them. Fans were able to connect with Roxas and his buddies because of the unique viewpoint the game provided on happenings that had previously taken place.
The Kingdom Hearts series returned to PlayStation systems as well as the PSP in 2010 with the release of Kingdom Hearts: Birth by Sleep. A highly-enticing teaser for Birth by Sleep, which had a message that puzzled everybody, helped Nomura take the series farther than any of its followers had ever expected.
Birth by Sleep merely not only gave gamers a deeper understanding of the Keyblade battle and Xehanort's machinations, but it also featured a number of fresh heroes in the series. That wasn't all; the game also included a fantastic fighting mechanism, reminiscent of the second installment. The finest game in the series involving the 2nd and 3rd major editions was without a question Birth By Sleep.
When Dream Drop Distance was published on both the Nintendo DS and PlayStation Portable in 2012, the revolving door among portable platforms was ultimately closed. Sora and Riku were once again the centers of this adventure, as they strove to complete their Mark of Mastery test before the second Keyblade conflict began. Something huge was foretold throughout the story……..
What Does The Future Hold
When Kingdom Hearts celebrated its 20th birthday recently, Nomura published a 7-minute clip detailing what he as well as his crew had planned for it. Finally, a female figure named Strelitzia (Union gamers will recognize her) points out that the town is definitely named Quadratum towards the conclusion of that clip, which is where Sora appears. For those who reside in Sora's realm, it functions as a kind of "afterworld."
This was undoubtedly a preview for Kingdom Hearts IV, which was just formally revealed and is now in production! While the teaser included Unreal Engine 4 visuals, the finished product would utilize the most recent iteration, Unreal Engine 5, according to Nomura's information on the future major franchise installment. What a sight this adventure will be, given the enhanced potential of Unreal Engine 5.