Sony has officially announced the release date and price for its PlayStation 5 Access Controller, which aims to provide enhanced accessibility for gamers with disabilities. This innovative and customizable controller design will soon be available for pre-order to PlayStation 5 users.
In recent years, there has been a growing focus on improving accessibility in gaming, recognizing that it can be a significant barrier for individuals with disabilities. Game developers have been incorporating features to assist gamers with various challenges such as epilepsy, color blindness, and light sensitivity. However, addressing physical limitations requires advancements in hardware design. To address this need, Sony has developed the PlayStation 5 Access Controller, joining other tools like the Xbox Adaptive Controller.
Sony has announced the PlayStation 5 Access Controller release date which has been in development for five years, will be officially released on December 6th. The controller will be priced at $89.99 USD, although prices may vary depending on the retailer. To secure their controller on launch day, customers will have the option to pre-order the PS5 Access Controller starting from Friday, July 21st.
The new controller features a joystick and a circular keypad, offering users the ability to customize button configurations. Each kit includes nineteen button caps of different shapes and sizes, as well as 23 removable tags that players can use to label specific commands. Users have the flexibility to assign multiple functions to the same button and can save up to 30 different control profiles on the PS5 Access Controller. Additionally, the joystick can be personalized with adjustable positioning and a choice of three different stick caps, allowing players to find their preferred setup.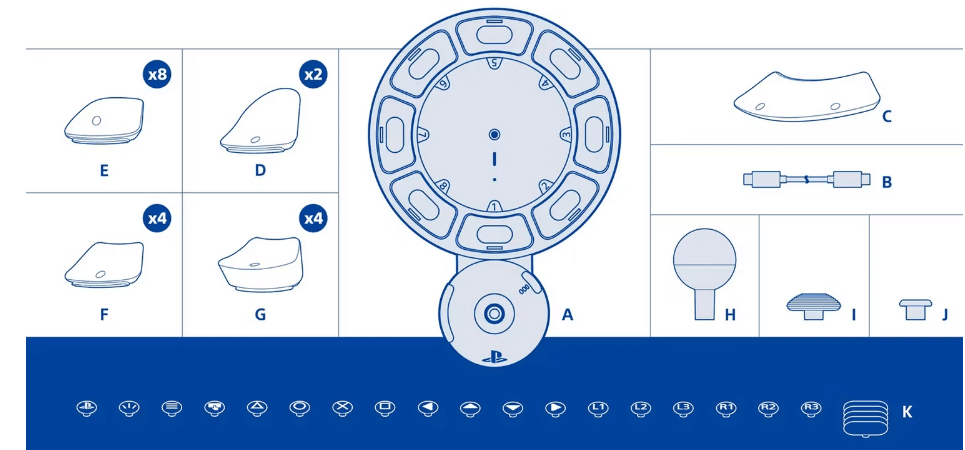 In addition to its customizable features, the PS5 Access Controller offers versatility through its four 3.5mm AUX ports, enabling users to connect third-party sticks and accessories for further customization. It can also be paired with other PlayStation 5 controllers, allowing for simultaneous use of up to two PS5 Access Controllers and one PS5 DualSense wireless controller in a single system. The controller's design accommodates usage on a flat surface or a standard AMPS patterned mount, providing flexibility in different gaming setups. Its round shape enables users to operate it from any 360° orientation.
Pre-orders for the PS5 Access Controller will be available on July 21st at 10 am local time in select countries including the U.S., U.K., France, Germany, Belgium, Luxembourg, Netherlands, Italy, Spain, Austria, and Portugal. Customers can pre-order directly from direct.playstation.com or through participating retailers. Pre-order details for other regions have yet to be announced by Sony.