Exciting news for all the gamers out there! Remnant 2 developer Gunfire Games is on the case, working to fix a pesky problem that PlayStation 5 players are facing. It seems that for some mysterious reason, the PS5 version launched without the option to invite friends from the Friends list. Don't fret though, because Gunfire Games is determined to set things right and get that functionality up and running soon!
Remnant 2 has only been out for a couple of days on PC, PS5, and Xbox Series X/S, but boy, oh boy, it's already a smashing success! The first installment of Remnant was a hit, selling a million copies during its launch window and an impressive three million in the years that followed. Now, the sequel is carrying on the legacy, and it's going gangbusters. Early sales on Steam are through the roof, and player counts have doubled compared to its predecessor. Not to mention, the game is causing quite the buzz on streaming platforms like Twitch. There's no doubt that Remnant 2 is making its mark in the gaming world!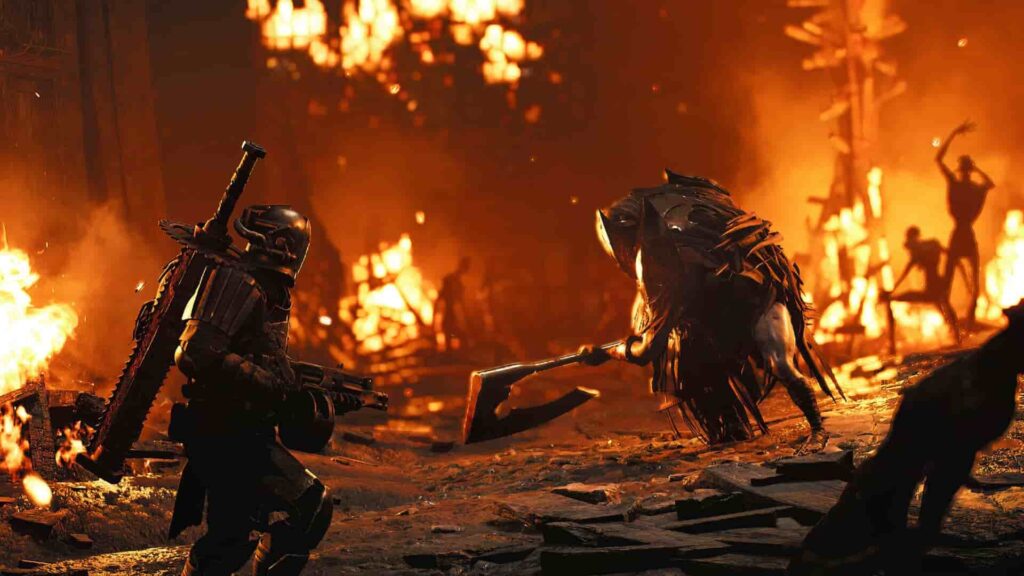 Critics have been quick to point out a common flaw in both Remnant and its sequel, Remnant 2: a lack of technical polish. This issue hasn't gone unnoticed, as Gunfire Games has been actively engaged on social media since the launch of Remnant 2, addressing some of the notable problems the game is facing.
One of the prominent issues affecting PS5 users is the inability to invite players to their game via the in-game Friends list. But don't worry, there's good news! Gunfire Games has been hard at work, and they've already identified the problem. They assure us that a fix is on its way and will be arriving "very soon." They did provide this update on launch day, but the fix hasn't rolled out just yet.
PS5 players: We've identified the PS5 friend invite issue and plan to have a fix out for it very soon!

You may notice there's a friend's list that you can't interact with — it's the first step in fixing the issue and we're working on making it so you can invite friends from…

— Remnant 2 (@Remnant_Game) July 25, 2023
In the meantime, PS5 users will still see the list of friends, but unfortunately, it won't be interactive. Rest assured, Gunfire Games is on top of it, and they'll make sure this particular issue is resolved, so players can fully enjoy the game with their friends.
It appears that PS5 users encountered more than just the Friends list bug upon the launch of Remnant 2. Performance issues with the game's menus were also causing headaches. Thankfully, Gunfire Games was quick to respond, issuing a hotfix to address these bugs and others. Kudos to them for being transparent and communicative with the community, and keeping players in the loop about updates and improvements.
The secret to Gunfire Games' swift response lies in the game's early access window. This allowed them to gather valuable feedback from players and tackle as many issues as possible before the official launch. While they managed to handle most problems during that period, the PS5 Friends list bug turned out to be a bigger challenge that required more time and attention. Fear not, though! Gunfire Games is committed to resolving the issue, and you can expect further updates from them as they continue to work on the fix.