Insomniac debuted a fresh story trailer for Marvel's Spider-Man 2 at the much-awaited Hall H presentation at San Diego Comic-Con. The game's narrative is the main emphasis of the teaser, giving fans a preview of what to anticipate. However, individuals who would rather play the game without learning about it beforehand should exercise caution and avoid watching the video. The opening shot shows Peter and his pal Harry Osborn chatting in the stands of a high school football pitch. Many people believe that this institution is Midtown High, their high school.
What was shown in the new Spider-Man Story trailer?
The trailer features images from a plethora of different New York places. Brooklyn and Queens are some of them. The gameplay increases their excitement by showing a scene where Peter and Miles are swinging through the city.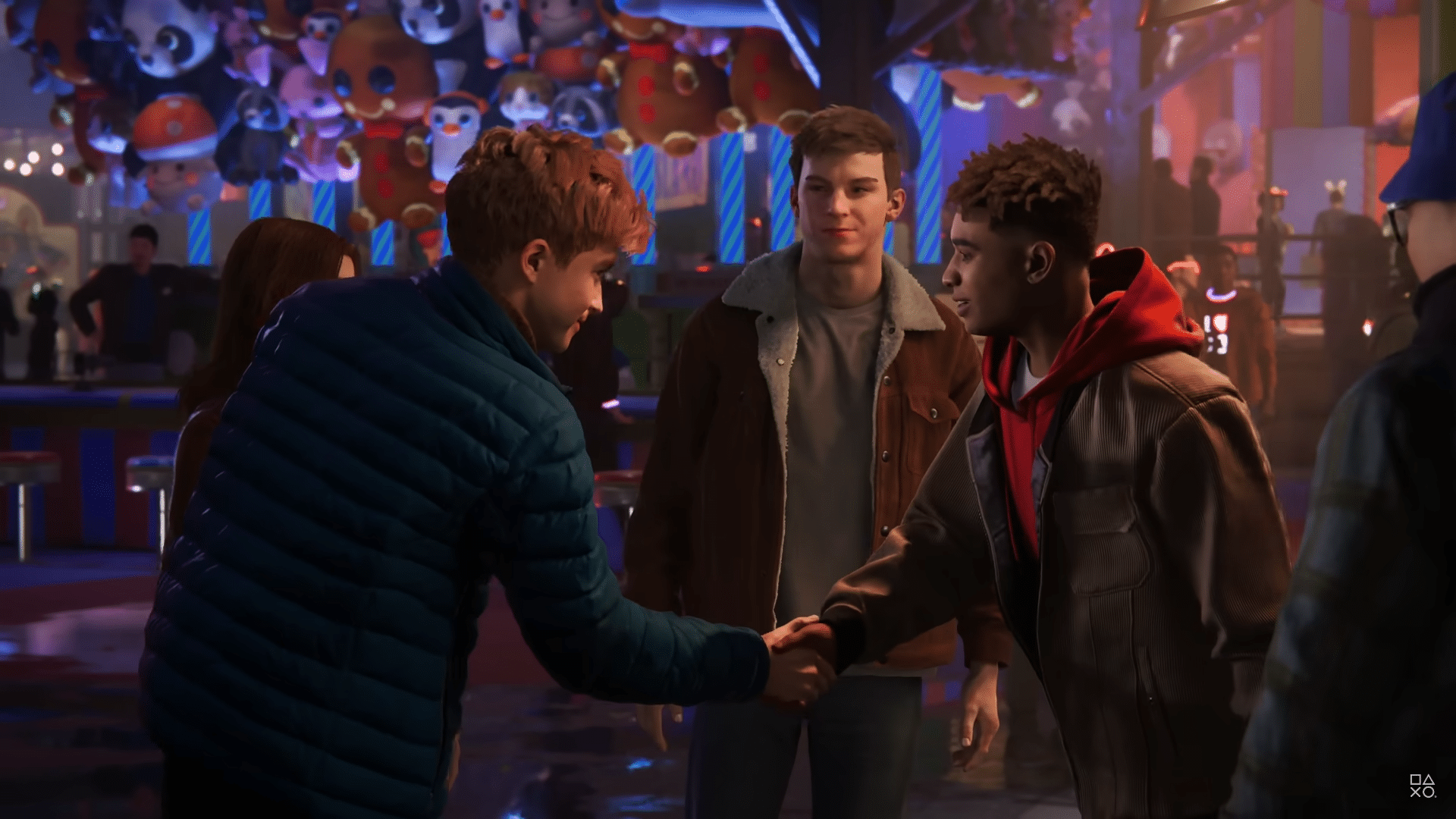 The clip also suggests that Martin Li, better known as Mister Negative from the original game, will make a comeback. A major encounter between Miles and Li is in the teaser. It should be difficult for Miles given Li's past deeds, which include the death of Miles' father. The event was crucial in influencing Miles to become Spider-Man.
A shot from the trailer shows Doctor Connors examining a meteorite impact site. Armed people with badges have gathered around the symbiote, maybe representing Oscorp. 
The symbiote will not be a product of scientists. Insomniac continues to hold to the notion that the symbiote is a sentient creature that originated from another planet. Coincidentally, Dr. Connors finds the symbiote and makes an effort to utilize it to treat Harry Osborn. Fans hold speculations that Harry is indeed Venom in this much-awaited sequel. We also got a hint at Wraith, who could be a playable character in the game.
Read More: Spider-Man 2 gets a concrete launch window
Both Peter and Mary Jane's life will face new difficulties since Harry will play a big part in the next narrative. Fans continue to speculate about the possibility of a playable Venom. This is not the only surprise, we got at SDCC, Sony also unveiled a Spider-Man-themed Playstation.